I am in love with the watercolor trend. I made this watercolor hoop art in just minutes with my secret weapon….watercolor markers! You never knew that watercolor was this easy! Follow along below to see how to use the markers then order some to create your own one of a kind watercolors. This tutorial was originally posted over at Crafts Unleashed. The materials were given to me for free and I am compensated for my posts there however all projects and opinions are my own. Some links may be affiliate links.
Supplies needed to create your own watercolor hoop art:
White Canvas Fabric
Water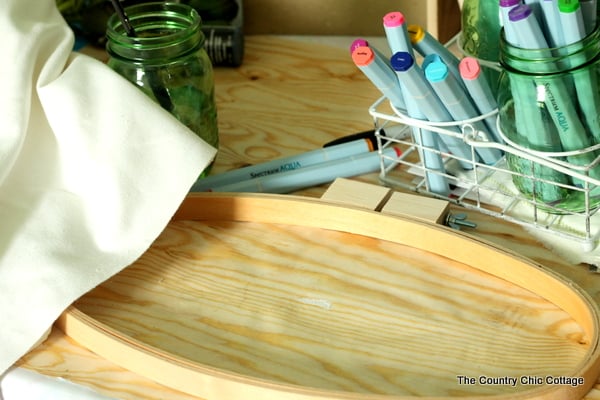 Start by adding the white canvas fabric to the embroidery hoop. Pull very tight and trim any excess on the back.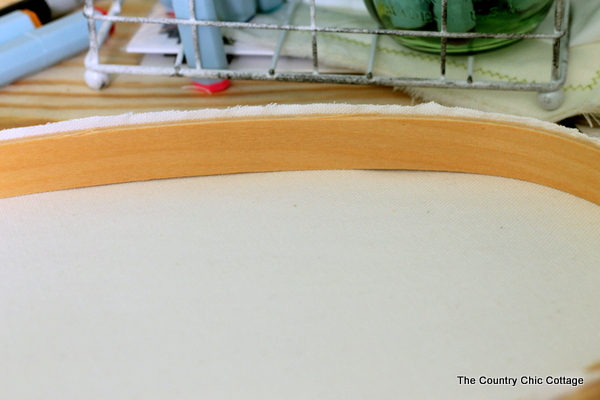 Each of the pieces I created is a little different but the steps are basically the same. I will start with the state art however you can find the others below. Trace your state onto the white canvas fabric. You can print an outline of your state from your computer.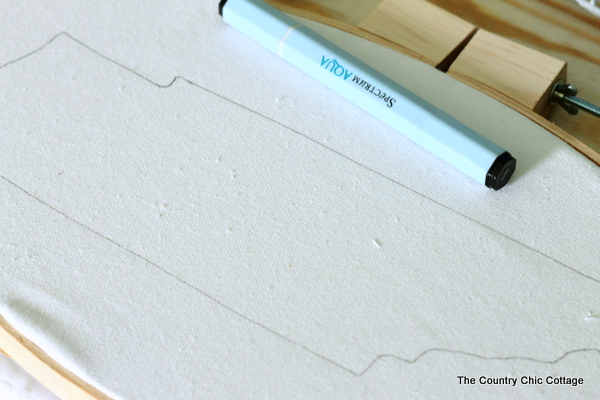 These are the colors that I used on my state art but you can choose whatever colors go with your home decor.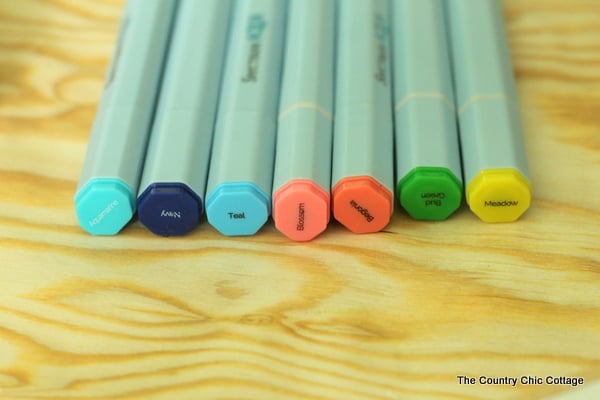 Start in one corner and color in a small section. Immediately use water and a paint brush to spread that section as shown below.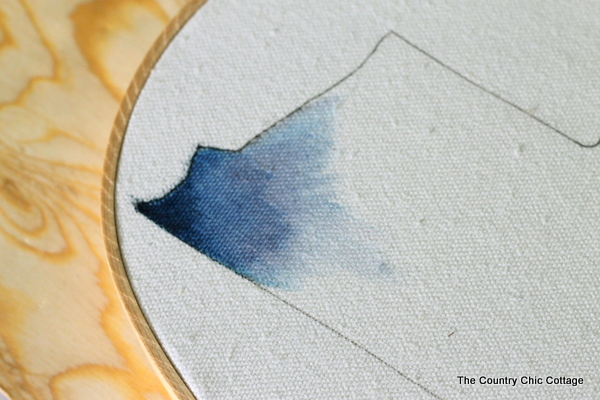 Grab your next color and continue in the same manner.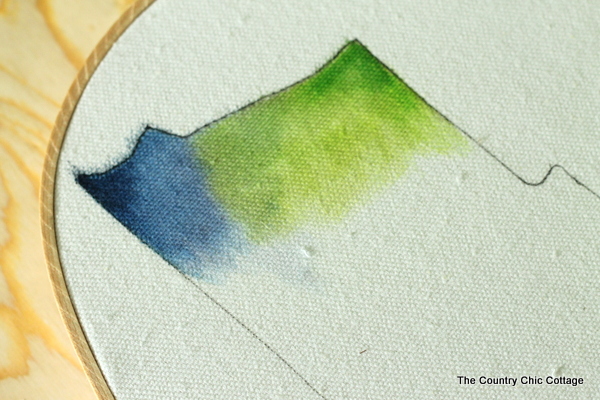 Blend the new color with the old slightly as you work your way across your state.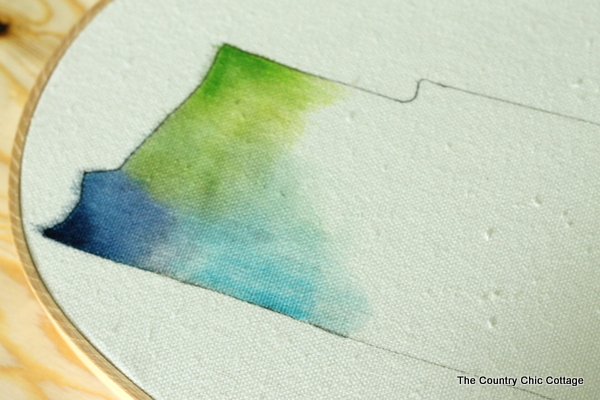 Keep going across your entire piece until you have the entire thing filled in and blended with water and a paint brush. Yes it is that easy to make your own watercolor hoop art!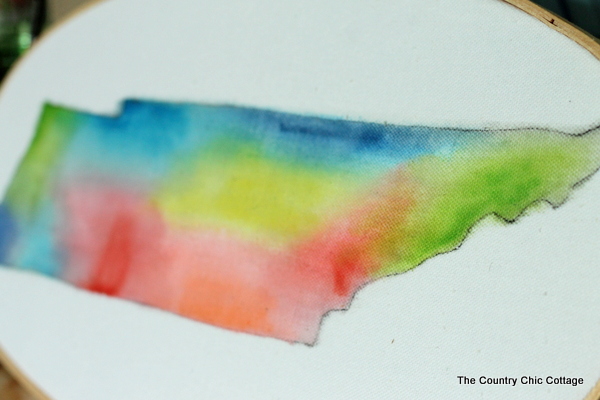 Set that aside to dry and start on a new version if you wish. The geometric pattern version was created by tracing a mason jar lid multiple times onto the fabric. You can trace anything you wish.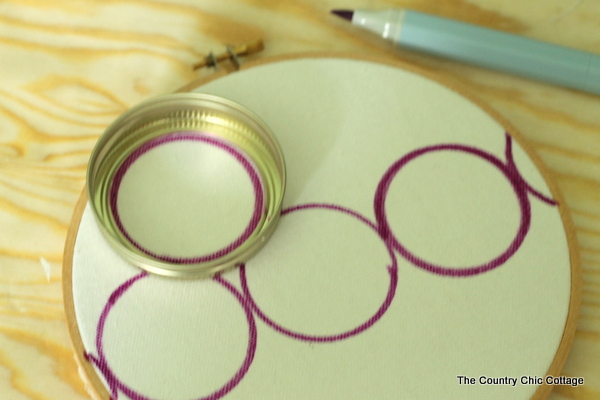 Then just use water and a paint brush over the entire thing to get that gorgeous watercolor look.
If you want to make a quote, just use a ruler to space your letters. Then go over each letter with a thin paint brush and water.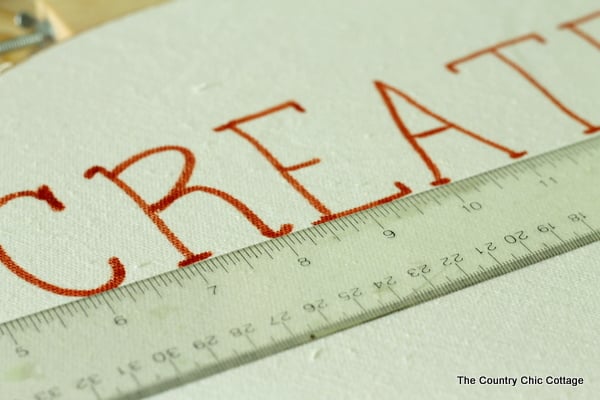 I actually found this piece of art online and mimicked the quote and art just by free handing. I love the way it turned out!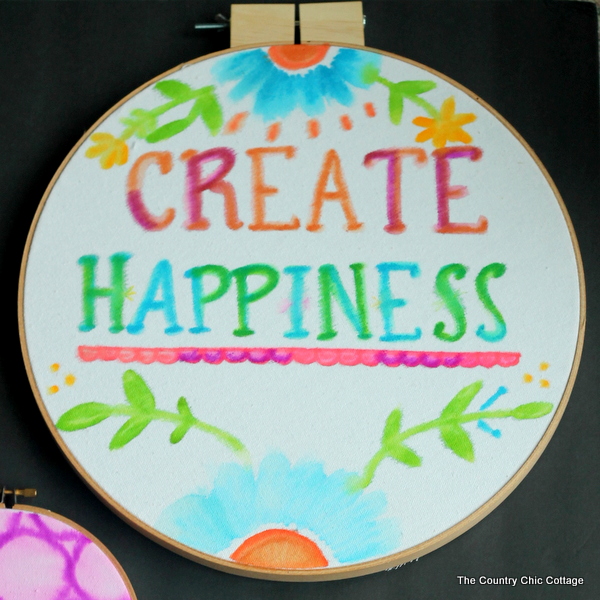 Once my pieces were dry, it was time to display them around my home.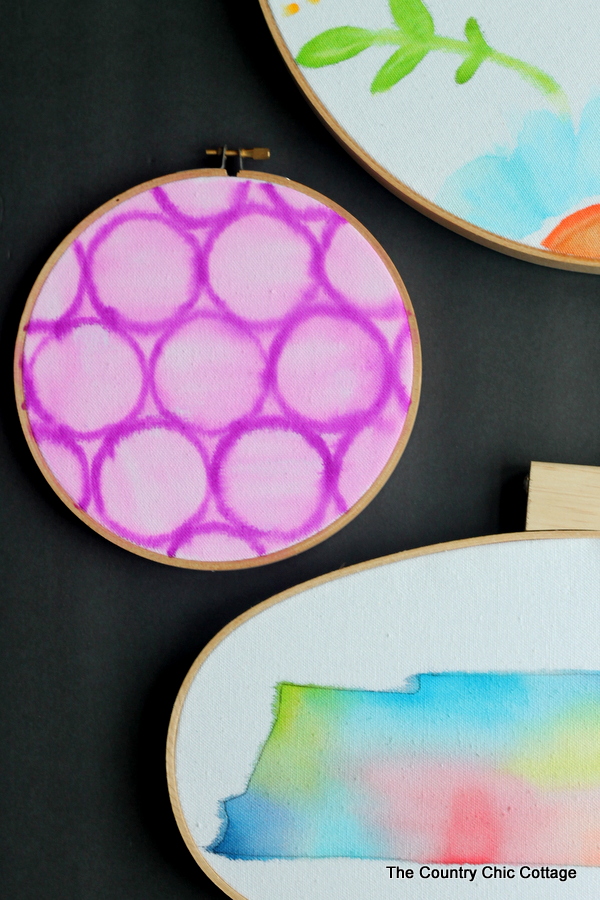 I am telling y'all these markers are one of the best kept secrets! If you love watercolor art, you must buy a set of these and try one of these pieces for yourself. You can make your own watercolor hoop art in just minutes!