Y'all are in for a treat today! Jen Goode from 100 Directions is back with some love coupons that you can give to anyone this holiday season. Y'all read about how to make a coupon book below and be sure to print these fun coupons for free!
Sometimes the perfect gift is something you can't get at the store, right? Gift certificates are fantastic and make it easy to give gifts everyone will love, but how about something with a personal touch? Give little gifts of love with these DIY love coupons featuring winter penguins. You can write in anything you want… give a hug, give a date night or give something else your special someone will love.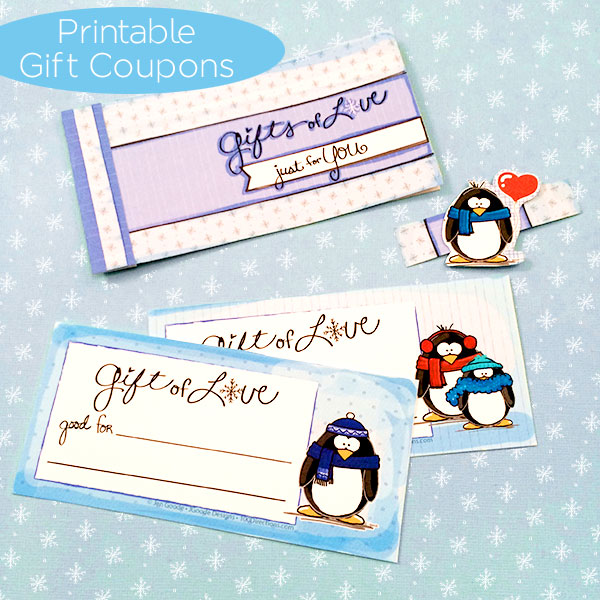 This free printable set comes with 3 penguin coupons and a coupon book you can print and assemble yourself. Use the coupons individually or print out a whole stack to make a giant book. You can also cut out the penguins and use them to embellish the cover of the book if you'd like.
This printable coupon kit includes the cover art so it's quick to make a whole coupon book. Just cut out all the coupons and the cover art pieces. Trim the cover to the size you'd like.I left extra space on the cover so you'd have extra patterned pieces you could decorate with. Then stack everything together, staple it along the edge. There's also a binding paper piece you can cut out, fold, and glue over the stapled area on your book to make it pretty. Don't forget to trim it to size.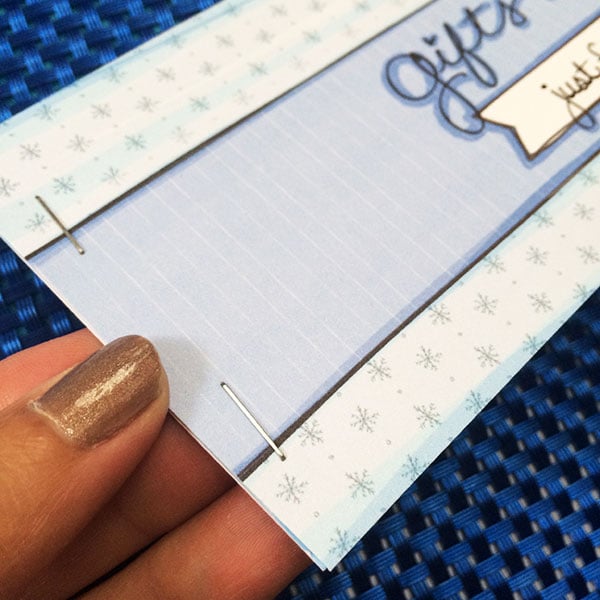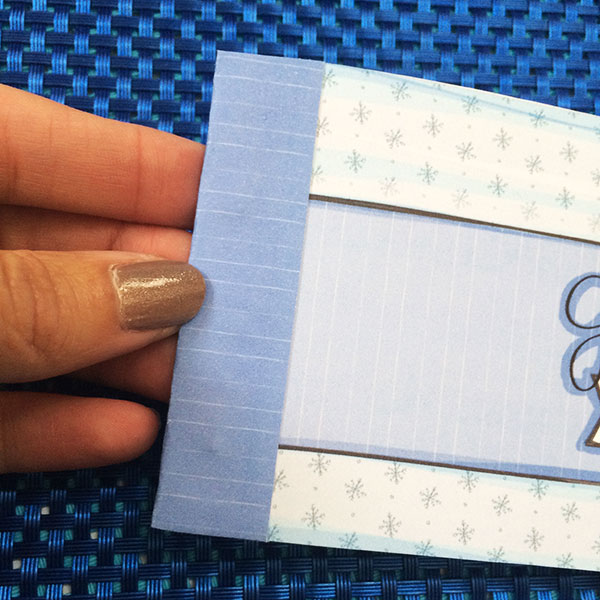 Fill out all the coupons with whatever message you'd like. There's even enough space to add some stickers or little doodles of your own! Decorate with glitter or use as is… make this is a unique gift they are sure to enjoy!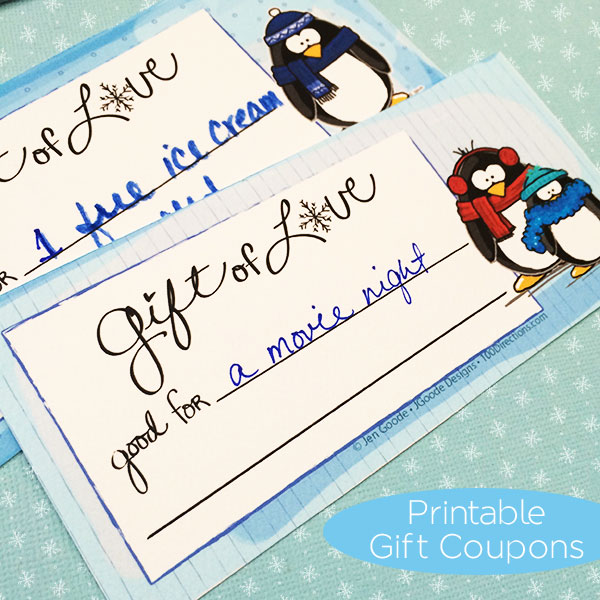 You can download these free winter penguin love coupons from my site here.
I hope you enjoy them!
Thanks for sharing Jen! I love meaningful gifts like this one during the holiday season. Print your own love coupons and stick them in the stockings of your loved ones.