How about a winter wreath? It will be snowing here in a few hours so that seems appropriate!
So how do you get a square wreath??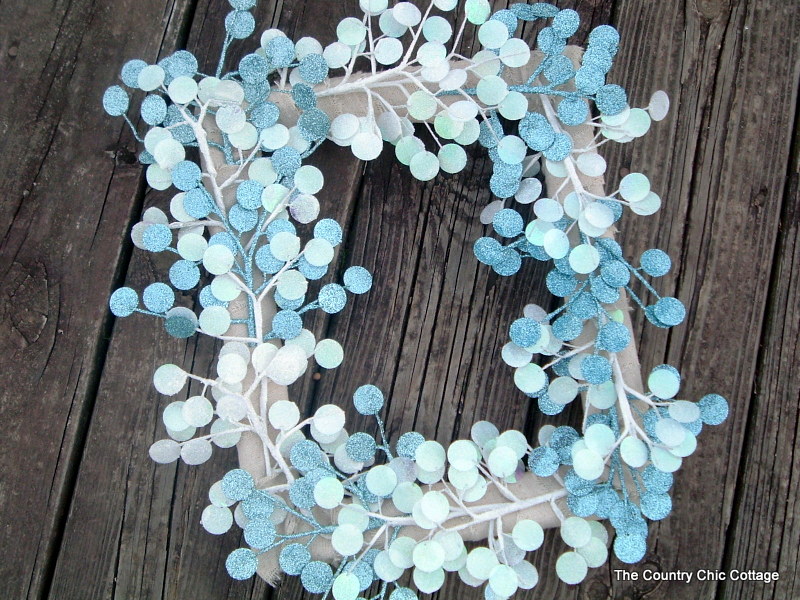 Use an old picture frame!! I added in some Christmas clearance finds. Plus you will need some old fabric strips to cover up your frame.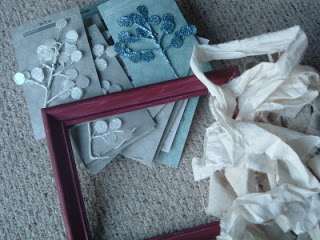 Wrap the fabric strips around your frame. I just secured the ends with a drop of hot glue.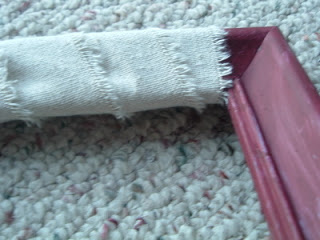 Finish wrapping all the way around…..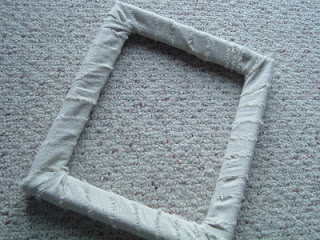 I just tucked my clearance finds into the strips….no glue needed….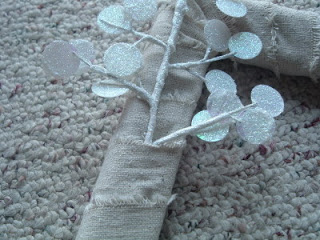 I used twelve of these clearance picks total…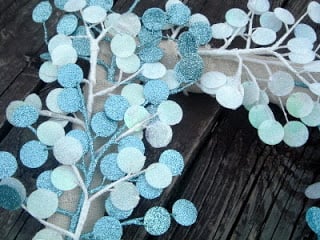 Love the blue and white combo…and that glitter!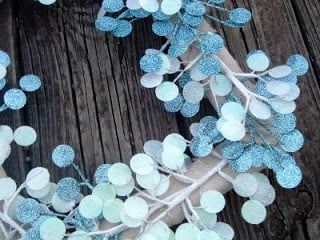 Looks wonderful hanging on my door!
So what do y'all think? Gonna make you a square wreath??