We are in full on Halloween prep mode around our home. I thought it would be fun to share some Halloween decor ideas with y'all today. I know that everyone does not decorate their home for Halloween. But it is one of my personal favorite holidays and I love to add a little spook to our home. Try one of the ideas below or come up with your own fun spin and add some spook to your home….inside or out!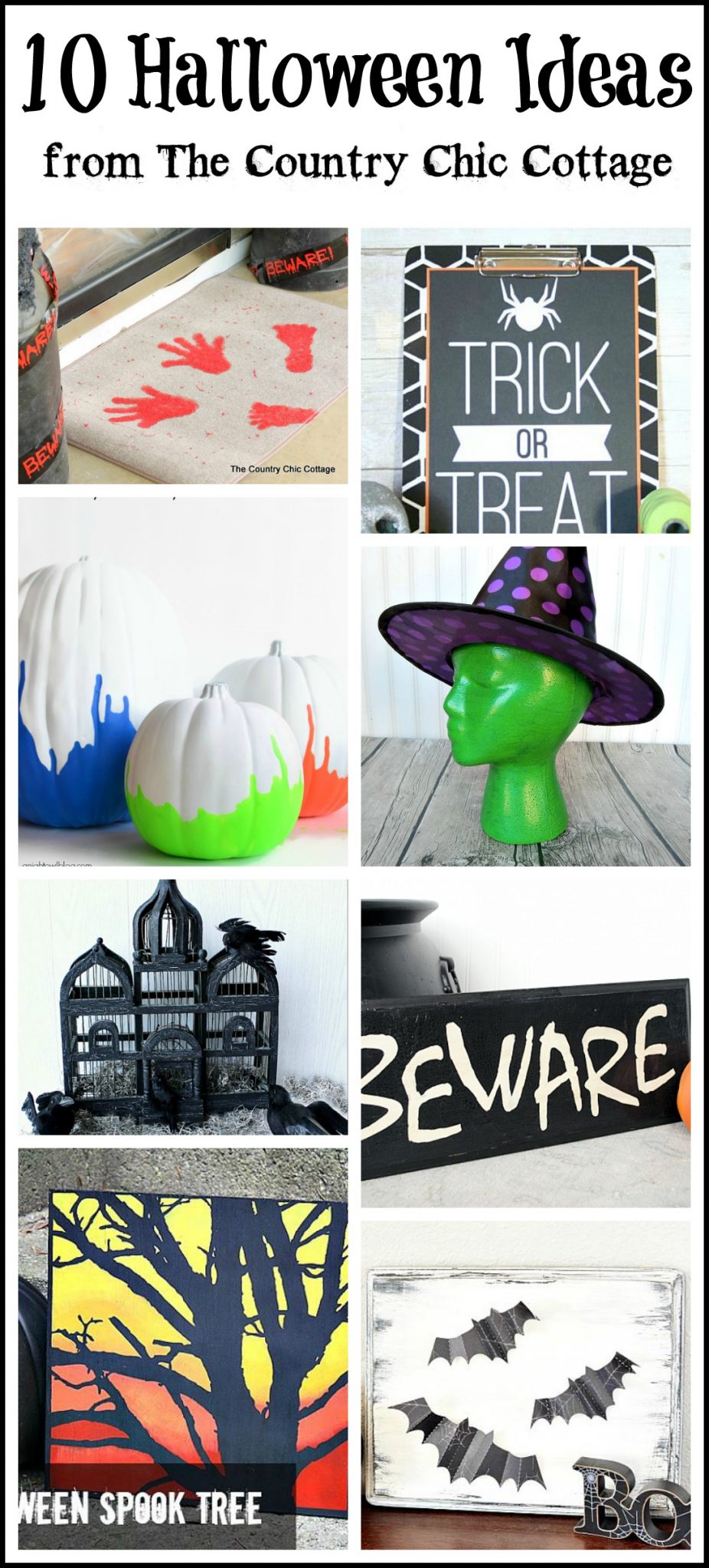 First up is a fun spin on the traditional pumpkin. Grab some neon paint and pour it on to make these neon paint dipped pumpkins. Be sure to see the full instructions for making your own over at A Night Owl Blog.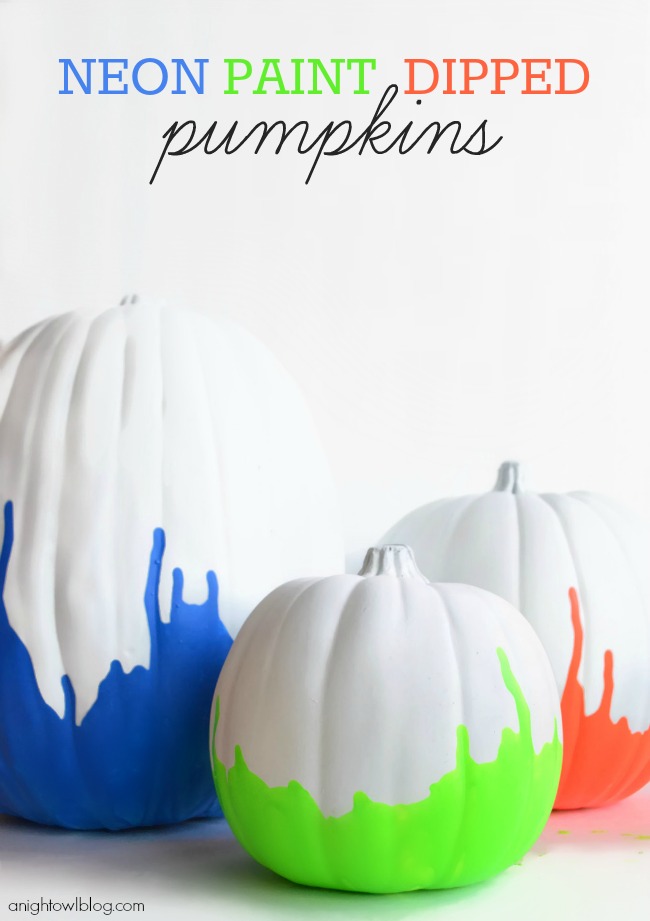 Make a witch head that is booth spooky and sort of cute at the same time. Get the instructions for painting this head over at Crafting in the Rain.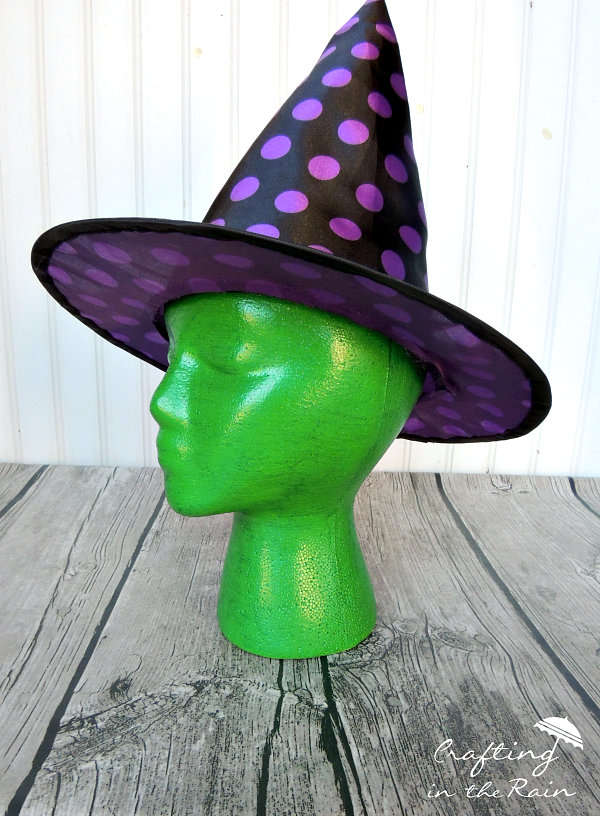 Is that witch head just a little too cute for your style? Try a hanging mummy ghost on your front porch. This one is sure to freak out the kids on Halloween night. See more on making your own version here.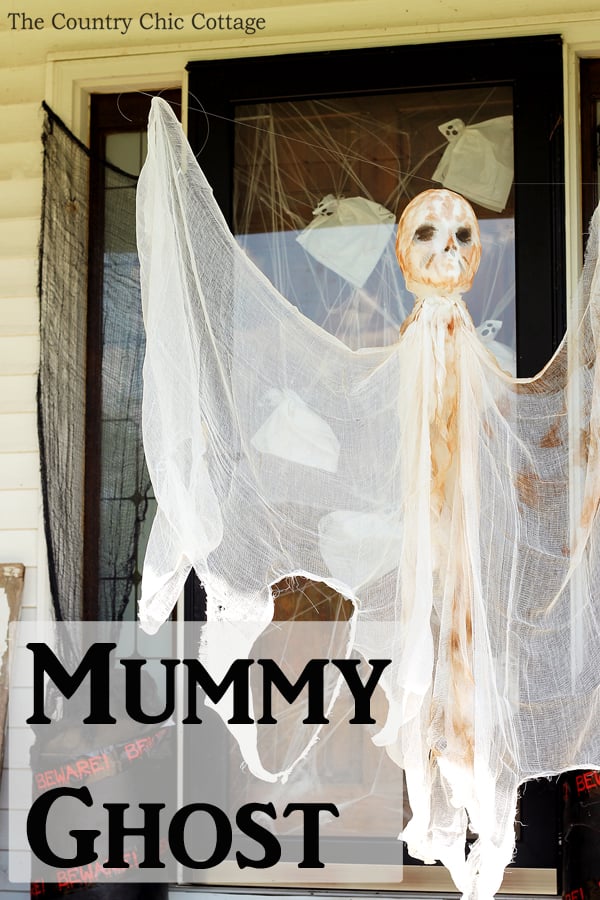 That mummy sure would look good with a bloody door mat in front of the door. You can make this mat with no blood shed required however. Click here for instructions on painting your own Halloween horror door mat.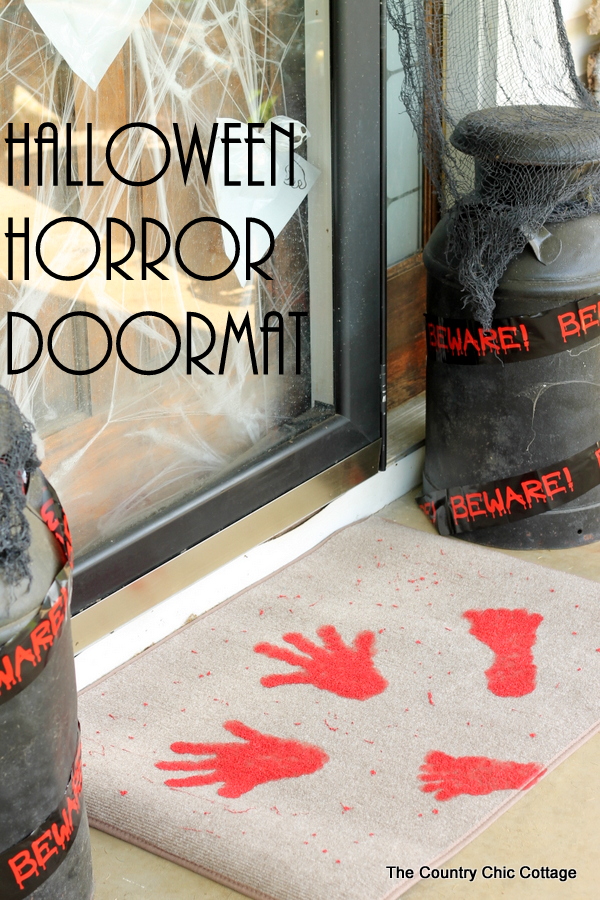 I also love to decorate inside for Halloween. Adding a few of these ideas to a mantle would be perfect. Start with this Halloween spook tree craft for a spooky element to any Halloween décor.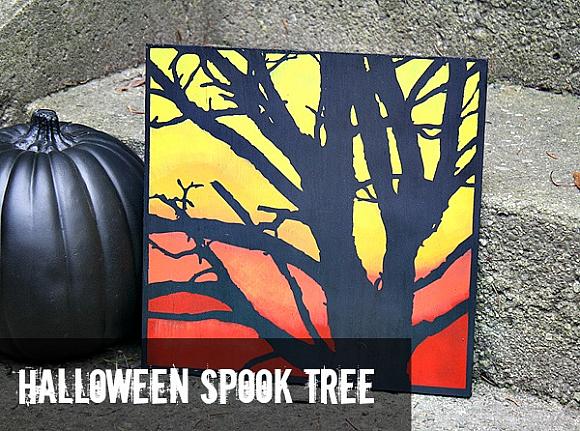 If spooky trees are not for you, here is a fun Halloween bat décor plaque that might be more your style. This is a quick and easy project that will add a touch of fright to any room in your home.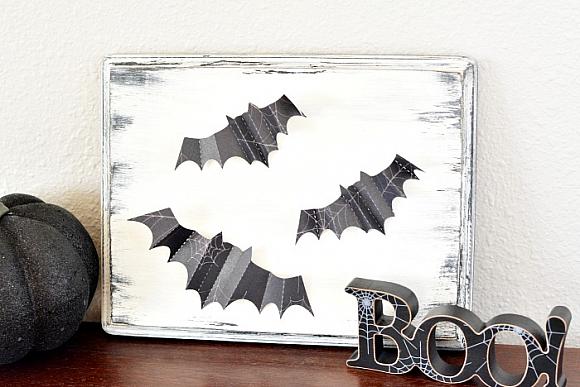 Want to go even spookier? This Halloween bird cage just makes me think of a haunted house! Pick up an old bird cage at a second hand store and add this paint treatment for an amazing effect.
Can't get enough of that crackle effect for Halloween? Use a similar paint technique on a crackling spooky sign for Halloween as well.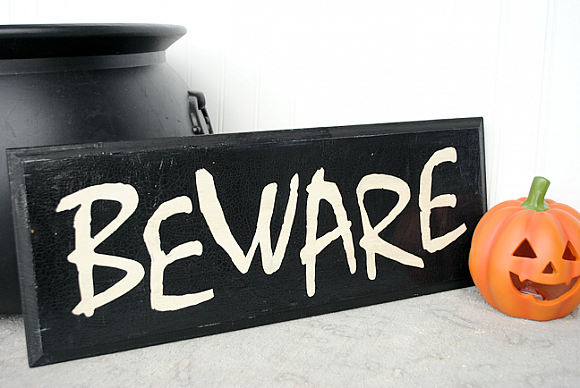 A bunting banner is a fun way to decorate for the holidays on a budget. They are easy to make and you might even have all of the supplies laying around your home. Head on over and see this spooky flag banner to get some ideas on making your own.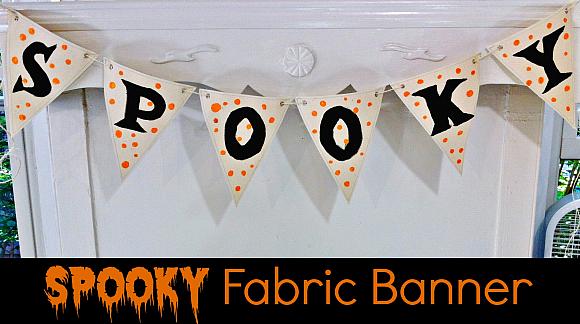 Finally we have a Halloween painted clipboard that is sure to add some spook to your home. Clip up some fun Halloween art with a spooky saying to complete the look.
These fun Halloween decor ideas are the perfect way to start decorating your home for the season. Head to one or more of the blogs above to get the full set of instructions for making your own great Halloween crafts.