Get 10 sweet tea recipes with our free ebook! If you love everything sweet tea, you will want to give each of these ten unique recipes a try. Trust me y'all….a southern girl knows all about sweet tea! Now let me share my expertise with ten unique recipes that will have you sipping on the front porch all summer long.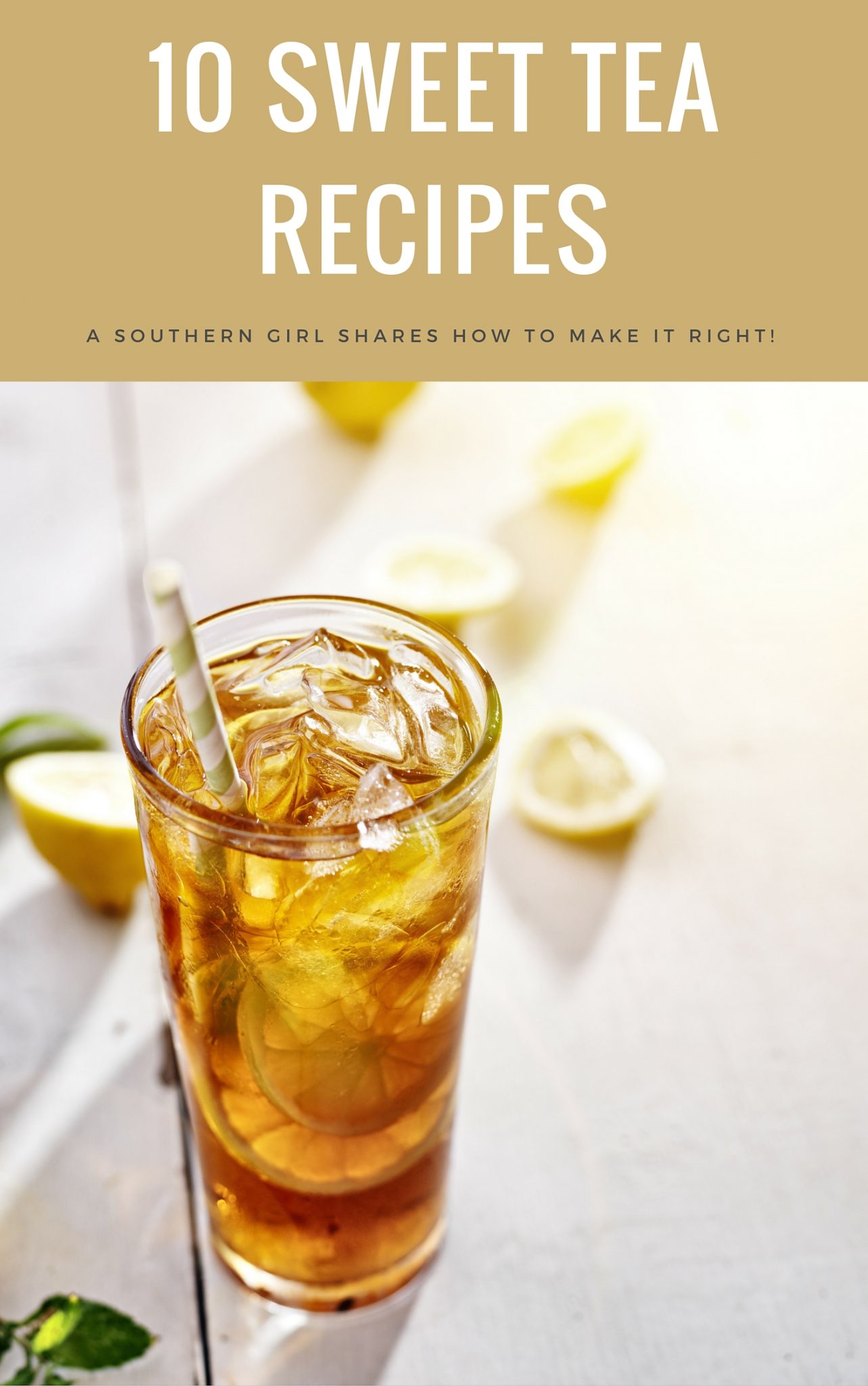 Curious as to what is in the book? Here are the sweet tea recipes that are included:
Southern Sweet Tea (the classic recipe)
Sweet Green Tea
Watermelon Green Tea
Southern Fruit Tea
Green Fruit Tea
Lemon Blueberry Sweet Tea
Mint Julep Sweet Tea
Lime Sweet Tea
Peach Sweet Tea
Lemonade Sweet Tea
Sounds like a great collection of sweet tea recipes right? We put them all in one great ebook along with pictures for you! If this sounds like something you would love to have, you just need to be a weekly newsletter subscriber. You will get one email per week on what is happening around here. If you already subscribe, you should have gotten an email with the download link for the book a few weeks ago. If you don't subscribe, just put your email in the form below and the link for the book will be emailed to you! Just sign up using the form below then in about an hour you should receive instructions on how to download the 10 Sweet Tea Recipes book. If you have trouble, please drop an email to thecountrychiccottage@yahoo.com so I can fix it for you! Thanks!
I hope y'all enjoy this short recipe book and give some of the sweet tea recipes a try. Come back and let us know which is your personal favorite. I think you will have a tough time deciding as they are all amazing. If you love sweet tea, this book is for you!
Save
Save