Thank you Yahoo! for sponsoring this post. While this was a sponsored opportunity from Yahoo!, all content and opinions expressed here are my own.
I am here with a healthy pizza recipe for y'all. Be sure to bookmark my avocado BLT pizza to make all year long! Don't believe pizza can be healthy? I gained inspiration for this recipe from a great Yahoo! article on healthy pizza. Click here to see even more healthy pizza recipes. Then you can read on to see my healthy pizza recipe below.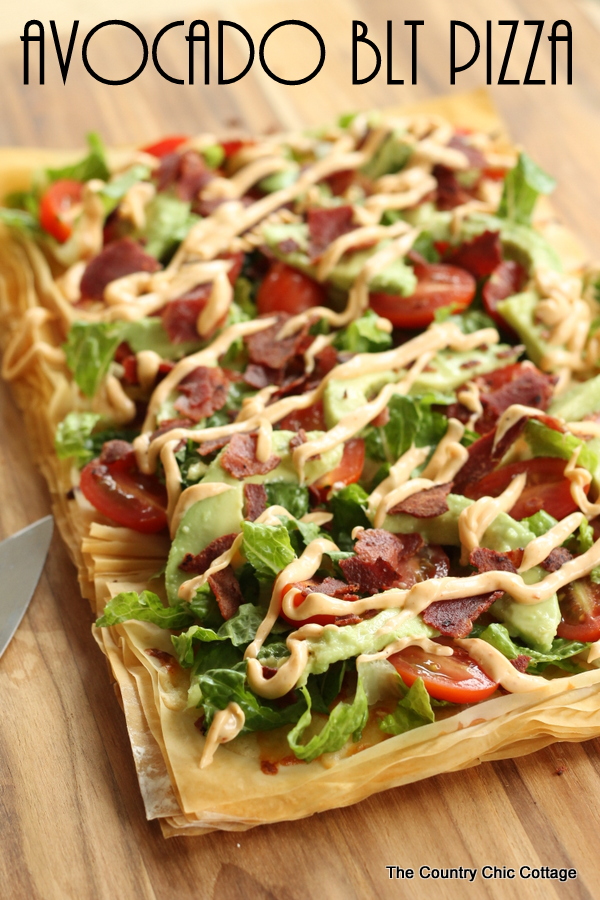 Avocado BLT Pizza Recipe
6 sheets phyllo dough
1/4 cup shredded mozzarella
1/4 cup fresh grated parmesan
3 tbsp extra virgin olive oil
1/2 pint cherry tomatoes (halved)
1 cup shredded lettuce
1 avocado (sliced)
1 tsp lemon juice
4 slices turkey bacon (cooked and chopped)
3 tbsp mayonnaise
1/2 tbsp chipotle pepper sandwich spread
Heat oven on 375 degrees. Add EVOO to a small bowl with a brush. Coat the bottom of a cookie sheet with the EVOO. Start layering on the thawed sheets of phyllo dough. Brush each layer with EVOO before adding the next. Use the remaining EVOO to brush the top and sprinkle on the cheeses. Bake at 375 degrees for 10 minutes. Remove from oven and allow to cool. Slice and chop remaining ingredients. Be sure to toss sliced avocado in lemon juice to prevent browning. Layer the lettuce, tomatoes, avocado, and bacon onto the phyllo crust. In a small bowl, mix mayonnaise and chipotle spread. Drizzle onto the top of the pizza. Slice and serve.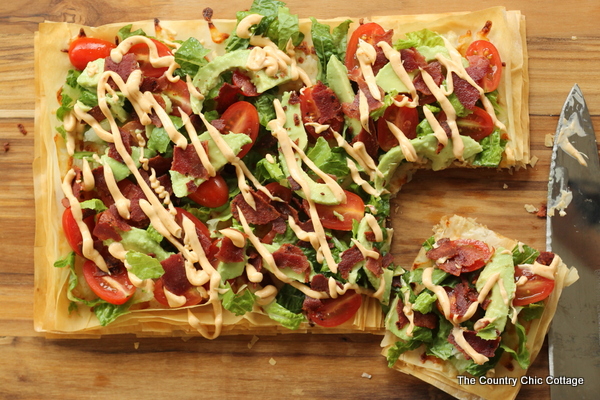 Dive into the extra crisp crust on this pizza and let those healthy toppings just melt in your mouth. This is a perfect 20 minute supper for after work as well. I think this recipe would easily serve four people in case you are wondering. The kids will love eating a BLT in this flat form and you can smile knowing that they are getting a healthy and nutritional meal. Don't worry about the chipotle addition to the recipe. It just makes the sauce have a little kick but the kids will still gobble it up! If you are looking for more healthy pizza recipes, don't forget to click over and read this Yahoo! article with even more ideas. For now, I am going to enjoy a slice of this avocado BLT pizza!