Try this delicious avocado corn salad recipe this summer for a refreshing and light side dish the entire family will love. I love the taste of creamy avocado and adding that to an amazing corn salad makes it just perfect. Grab your ingredients and try this one tonight!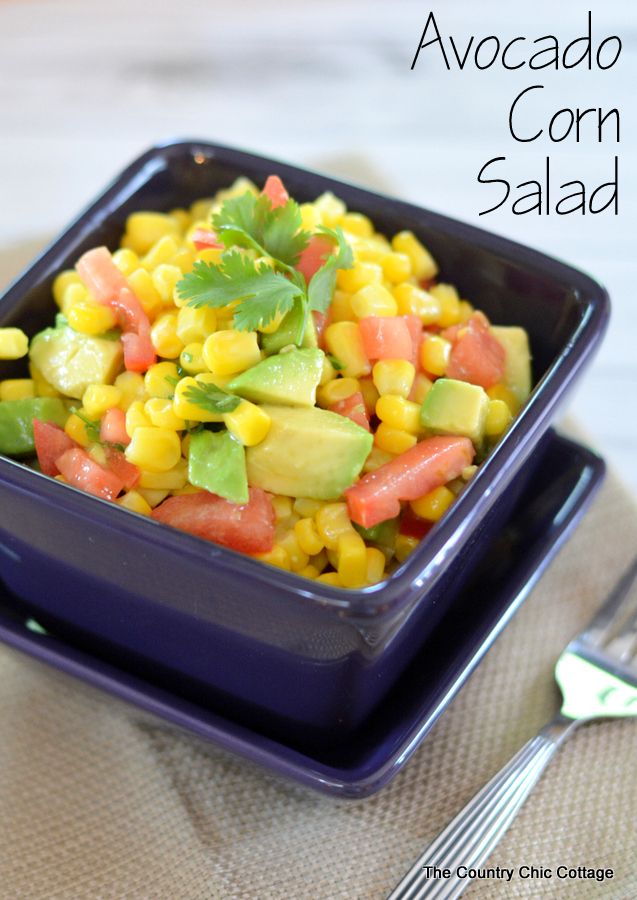 Avocado Corn Salad Recipe
Ingredients:
1 package frozen corn (16oz) thawed (substitute fresh corn if available)
1 tomato, diced
1 avocado, peeled, pitted and chopped
2 Tablespoons fresh cilantro, chopped
2 Tablespoons lime juice
1 Tablespoon olive oil
1/4 teaspoon salt
1/4 teaspoon pepper
1/4 teaspoon sugar
Directions:
Combine all ingredients and mix well. Cover and refrigerate. Serves 4
This can easily be made the day before, the lime juice helps keep the avocado from browning. But it may be best to make the morning of. Serve cold.