I was sent some new scissors from Fiskars that are supposed to cut Duck Tape like butter. You know I had to give them a try. I am sharing my back to school binders that are customized with Duck Tape today. If your kids are CONSTANTLY tearing up their school binder….this post is for you! I hope I am not the only one cause we are always buying binders during the school year. This year we are just going to start off with Duck Tape instead of adding it later!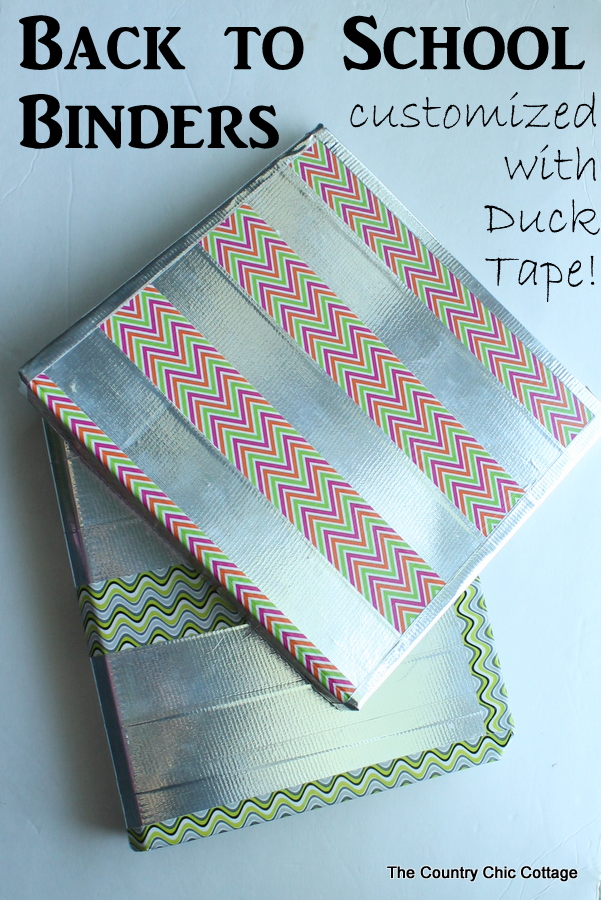 I decided to do this video style so you could see the scissors first hand. I worked on another project and used both scissors as well. I must say these new Fiskars…they are amazing!! You can check out the 8 inch Fiskars and 5 inch Fiskars on the Joanns website. Pick up some amazing Duck Tape patterns while you are there as well. Those are affiliate links by the way so a small portion of your purchase will go to support this website. Now for a video tutorial on covering your own back to school binders with Duck Tape.
Now for a few close up shots of both version of my Duck Tape binders. Again the new Fiskars scissors are not required but they do make projects such as these tons easier.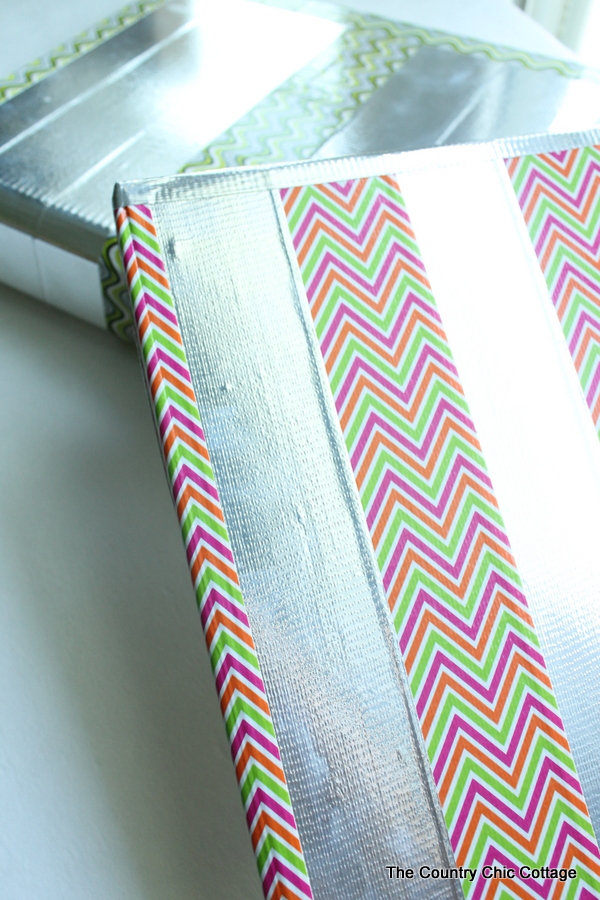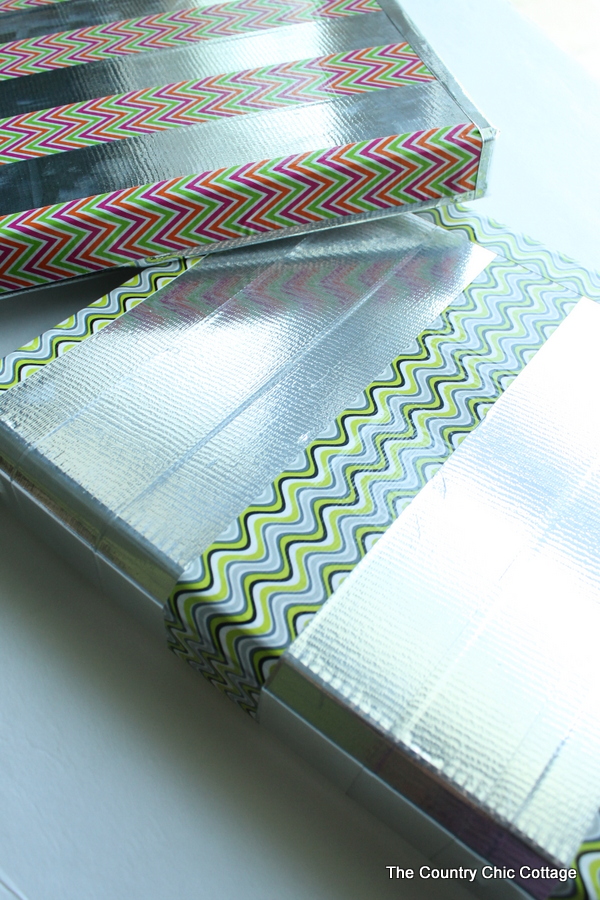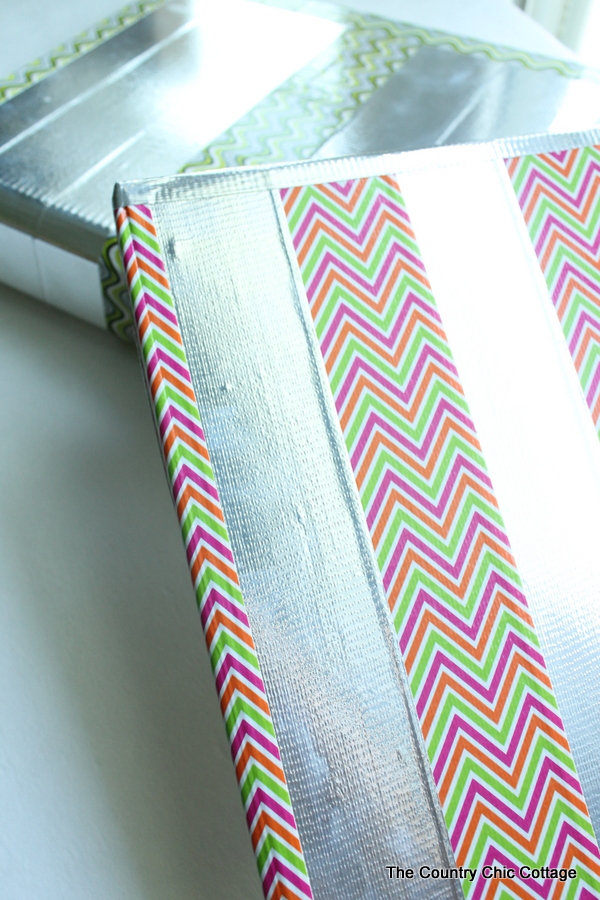 Pick and choose the colors and patterns of Duck Tape that your kids love then make an indestructible binder that might just last the school year. This can transform any binder new or old. So if you still have last year's model hanging around give it a facelift and don't spend a fortune. I hope you have enjoyed these school binders and will try this project at home with your kids.