A little break from map projects to bring you a fabulous Ballard inspired finial! Homebody Holly is having a Knock Off party and I have to join! Y'all don't miss it…it will start Friday October 29th. She is going to start having them once a month…yippee!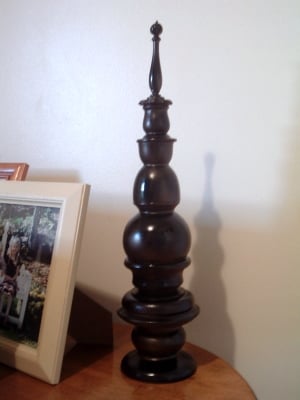 See all the great Ballard ones here. At anywhere from $39 to $79 — they better be great! My inspiration came from this one…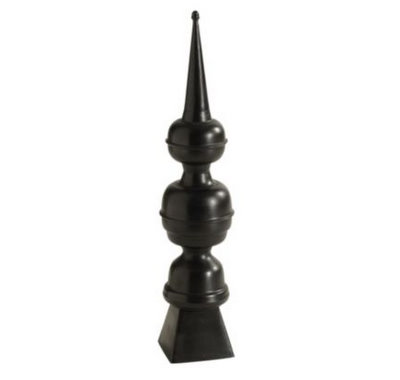 Lovely don't ya think?? Wanna know how to make one from thrift store cast offs?? I know ya do!! The total cost of mine? Under $2! 🙂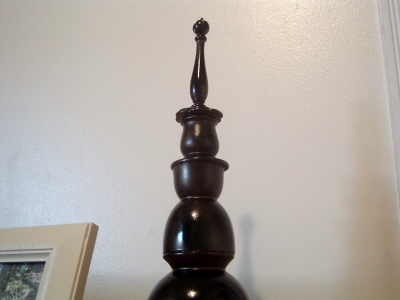 First you have to gather all your thrift store cast offs. I am the type of person that buys little things when I see them cause I think I can use them "some day". Folks…this is your some day! Also grab ya some good glue! I used E-6000, you can choose gorilla glue, it is your choice.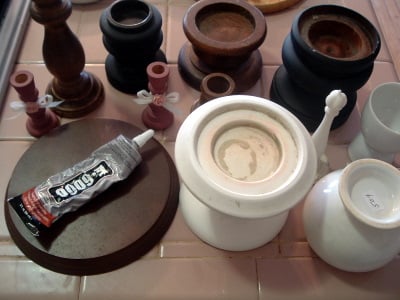 Now start playing with them like puzzle pieces. Fit this one to that one. Turn pieces upside down. It makes no difference what color or material they are. All that matters is you get the look and height you want. Once you figure out what arrangement works best, I suggest you glue two pieces together at a time like so….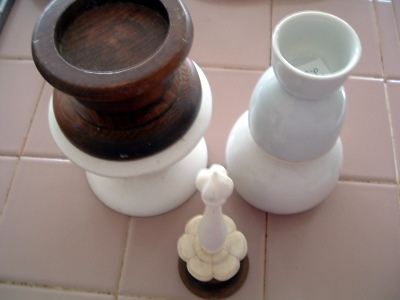 Let these dry the recommended amount of time before assembling all of them together. I know…that dry time is killer…but it will be worth it!!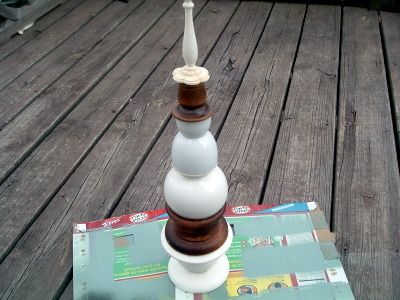 And here is my junk all stacked up and glued together! Have no fear…it is about to be junk no more! Now to give them a patina. I started with a base coat of brown spray paint.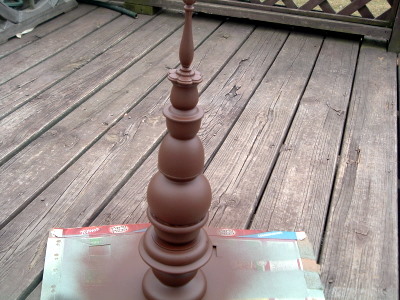 Then I went over that LIGHTLY with antique brass.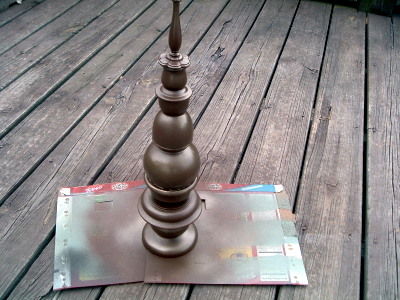 Then LIGHTLY with black. I love the patina. And it was soooo hard for me to capture in pictures. Can you see how it almost looks metallic??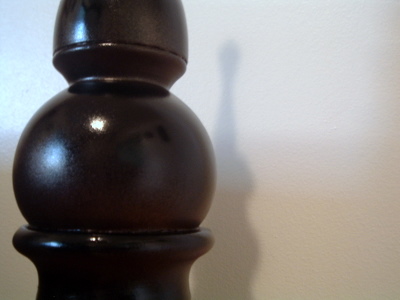 Well it does…trust me…those light coats let a little of the other coat show through and it looks fabulous!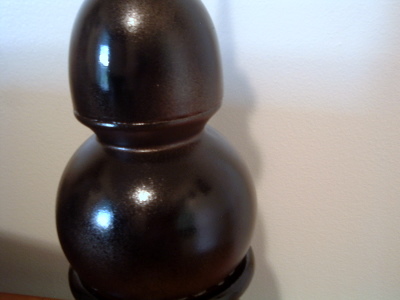 Break out the glue and get started!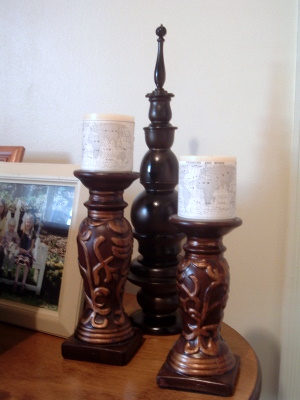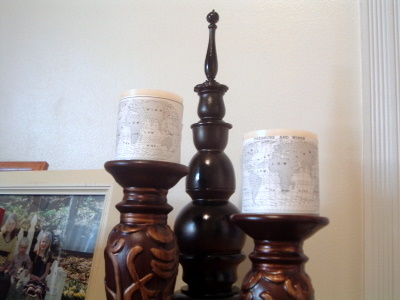 So what have you knocked off lately?
Love this post? Be sure to subscribe to THE COUNTRY CHIC COTTAGE so you don't miss a thing!
Looking for even more knock offs of famous catalog originals? Head on over to our knock off project gallery for lots of inspiration and tutorials.