What would a week of home decor balls be without jute and rope? I just had to include them with my fabric and sheet music versions. I used twine to make a fun decor ball as well as some rope.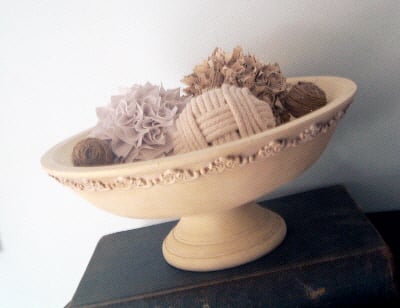 For the first "mini" set, I used jute and itty bitty styrofoam balls. And my ever present glue gun.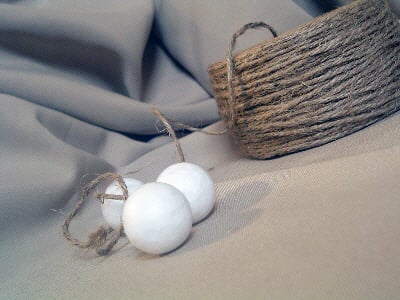 One of them I glued the jute two different directions. Note: You do not have to glue every bit of jute down. Just some gluing every now and again holds it fine. Be sure to glue the start and finish though.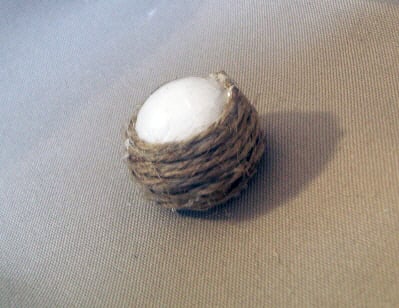 Then the other way.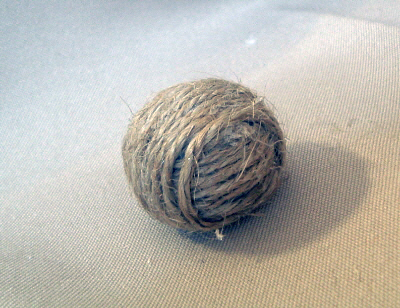 For the second jute ball I started and went all one way.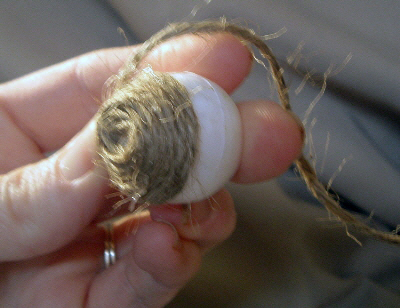 Hmmm…I think the one way version looks better and is a bit easier too.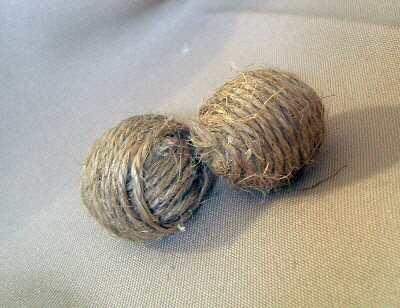 Now for the rope.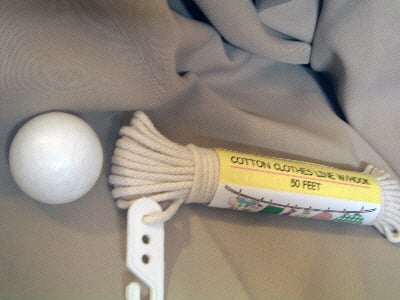 I wrapped the rope in 4 r
ows one way.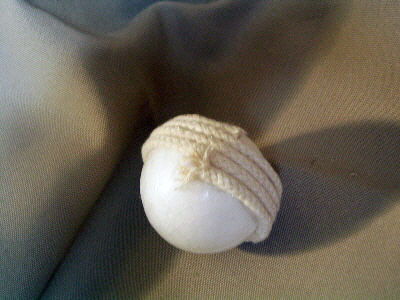 Then 4 rows another way. Again you don't have to glue the entire strand just every now and again — plus both ends.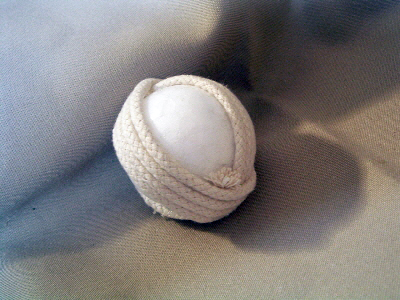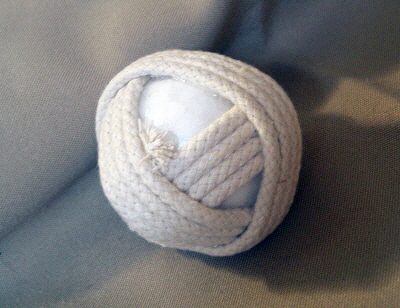 And finish it off by going the way you did with the first four rows. Finish the top and bottom til the styrofoam is not showing anymore.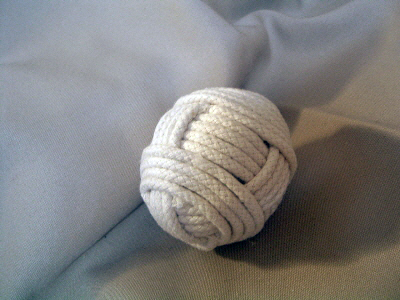 I think it gives this one a little bit of a woven look.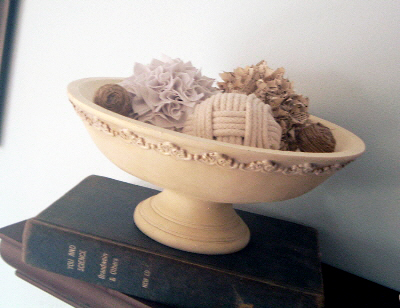 And the bowl gets a little fuller! Stay tuned tomorrow — yep — BURLAP!