Do you love Pompeian Balsamic Vinegar? Then I have the perfect recipe for you. My balsamic chicken pasta salad is a perfect lunchtime or a light dinner recipe. A mixture of fresh and canned ingredients make this one simple to put together.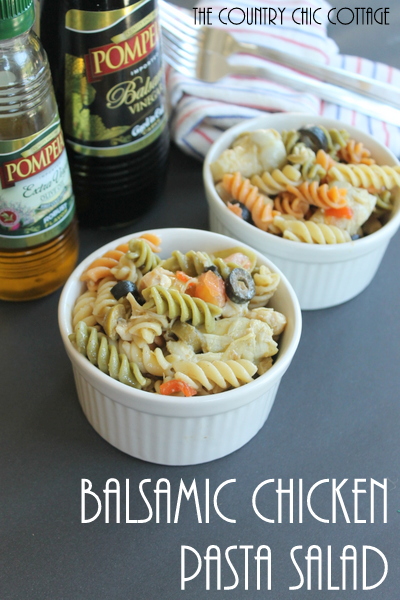 Balsamic Chicken Pasta Salad Recipe
In the bottom of a large serving bowl, mix brown mustard and Pompeian Balsamic Vinegar. Whisk in Pompeian Olive Oil until dressing is combined. Add black olives, artichoke hearts, pasta, and green olives to dressing. Mix lemon juice and diced avocado in a small bowl. Then add to larger bowl with other ingredients. Add tomato and chicken to large bowl as well. Toss entire salad with dressing until coated. Serve immediately or refrigerate until ready to serve.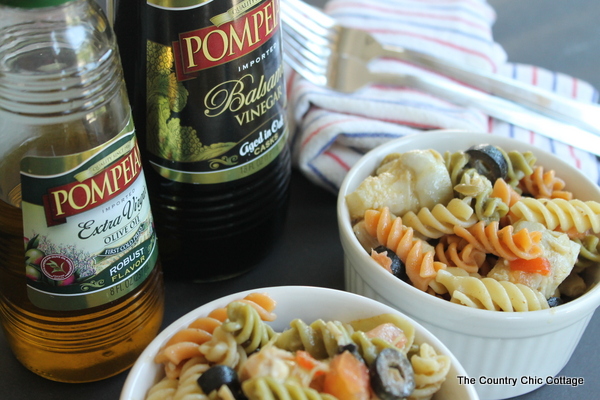 You can serve this up in a bowl or on a plate. The variety of ingredients in this balsamic chicken pasta salad will leave you feeling full but not guilty.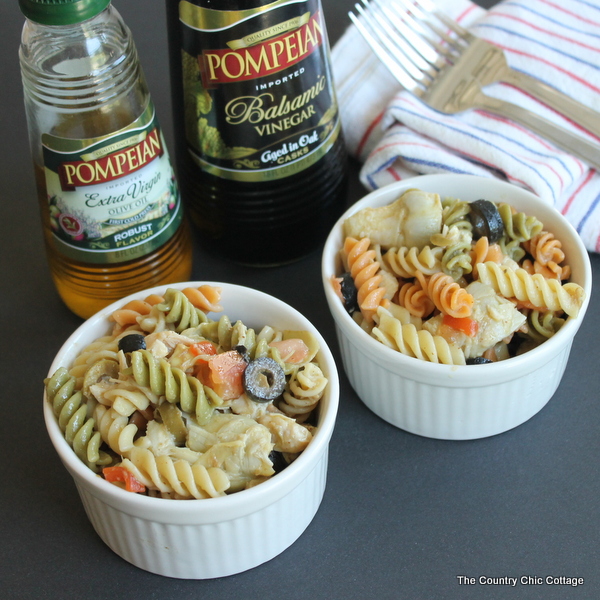 Will you try my balsamic chicken pasta salad recipe as is? You can even vary it up with ingredients you love. Me? I will keep the artichokes and avocado because I love them both. However you change it up be sure to start with the dressing made with Pompeian Balsamic Vinegar and Olive Oil.