I thought I would share what I have found to be the best sublimation ink for an Epson EcoTank Printer. Hiipoo came out with some new bottles to fill your printer and they are amazing. It is definitely my go to ink for my sublimation crafts. I converted my Epson EcoTank printer to a sublimation printer a while back but the ink came in different bottles. Now, we are ditching the syringes and there is a much better method that I know you are going to love!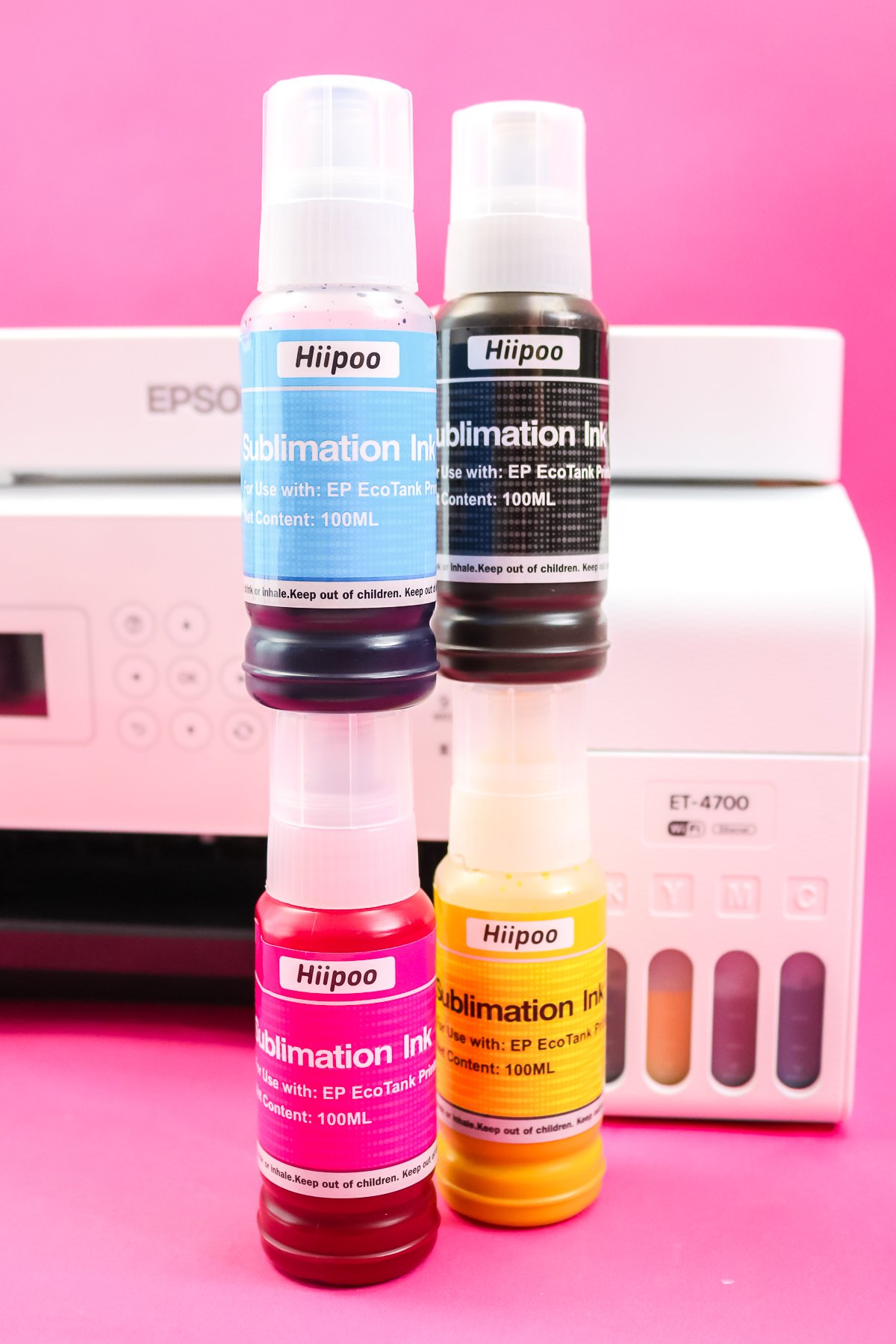 Best Sublimation Ink for an Epson EcoTank Printer
If you want to watch me use these new bottles of Hiipoo ink, you can hit play on the video below. I am explaining the bottles as well as using them to refill my printer.
Can't watch the video or missed some of the information? You can follow along below as well.
Hiipoo Sublimation Ink
The past version of Hiipoo sublimation ink had syringes included in the box and you would fill your tanks using those. The newest version has special bottles that fit right on your Epson EcoTank printer. This makes the process of filling and refilling your printer to much easier. Here are the supplies that I am using:
Epson Eco-Tank Printer – I have the ET-4700 and here it is on Amazon and from Target – NOTE: Any EcoTank Printer should work with these same steps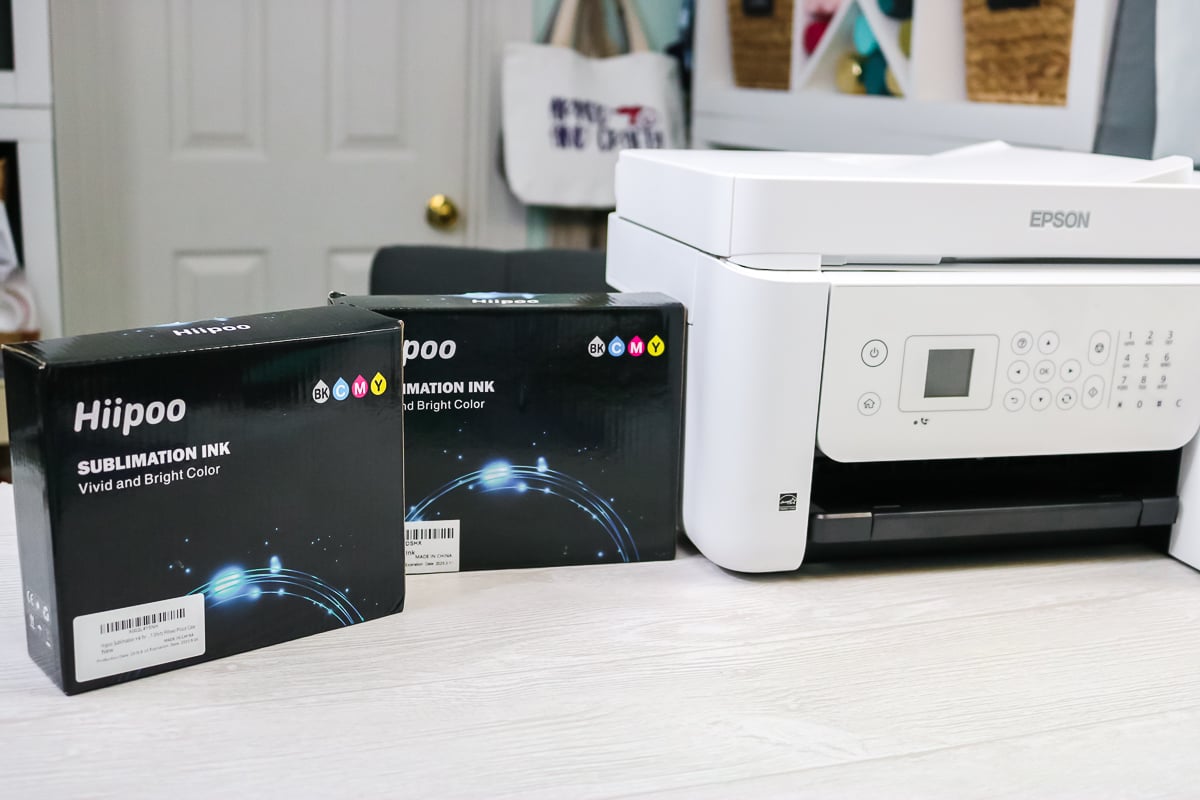 What is different about the bottles?
The bottles have a special top that fits the Epson EcoTank printers exactly. The tops make it so that filling takes only minutes and is much less messy than before. It makes sublimation printing easier than ever.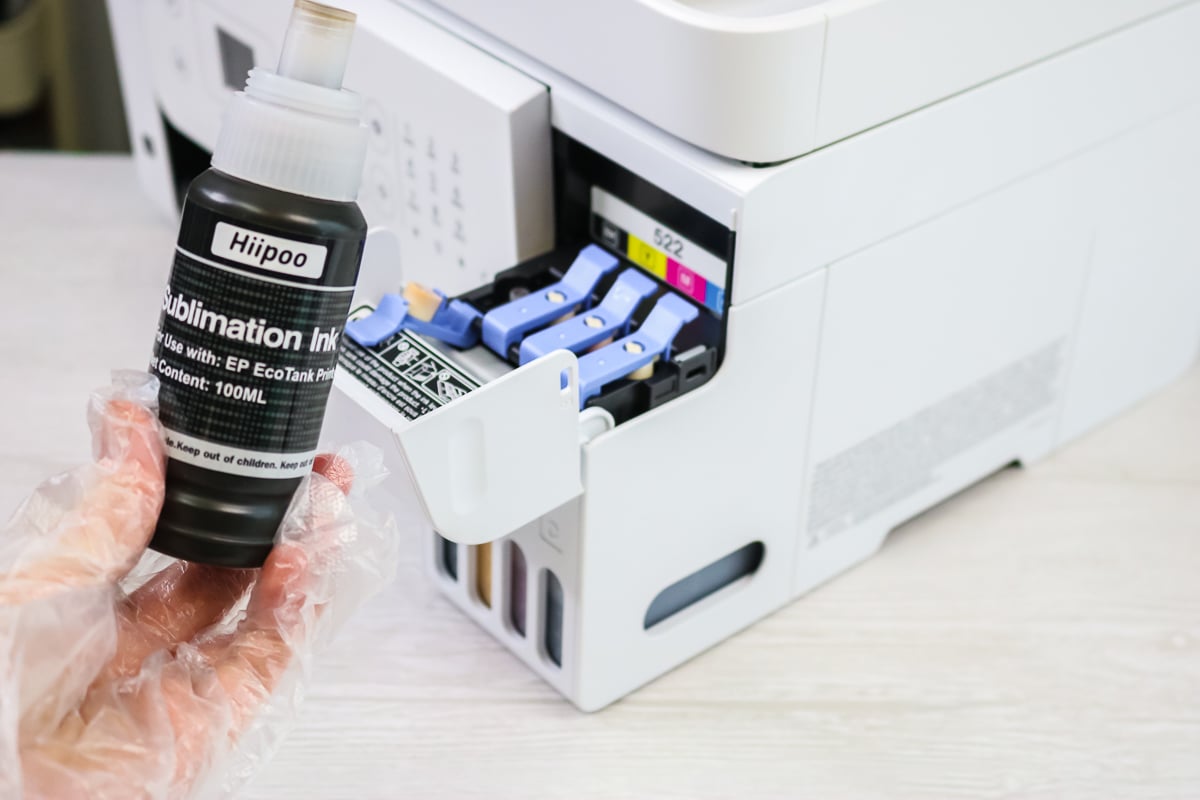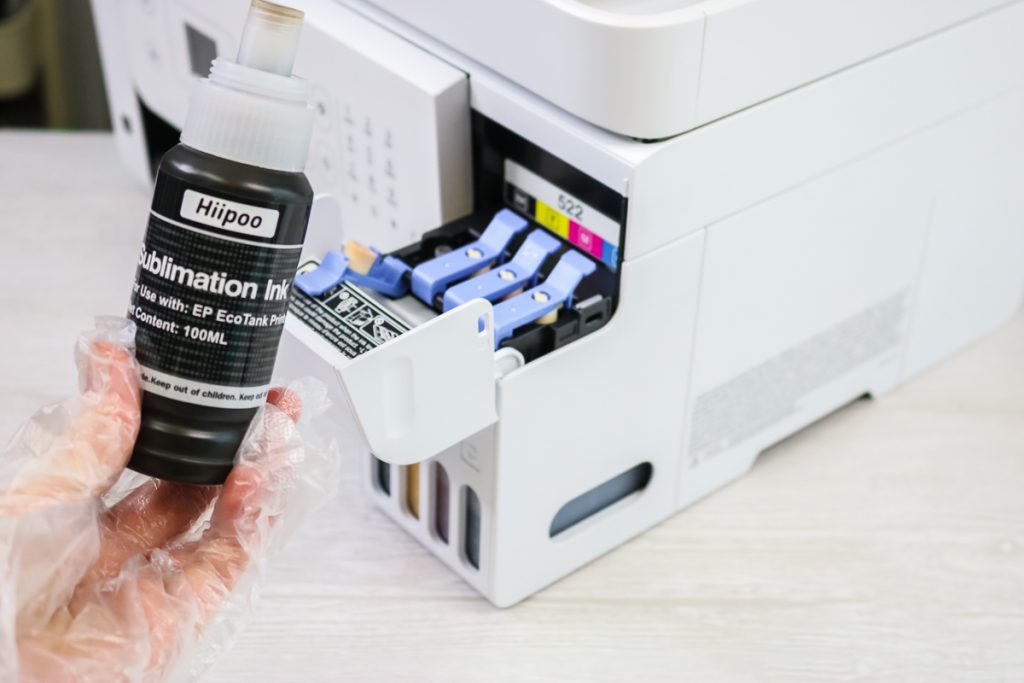 Refilling Your Epson EcoTank Printer
I would still wear gloves for this process just in case a few of the drops escape. Then open one tank at a time. Do not open a tank that you are not filling right now.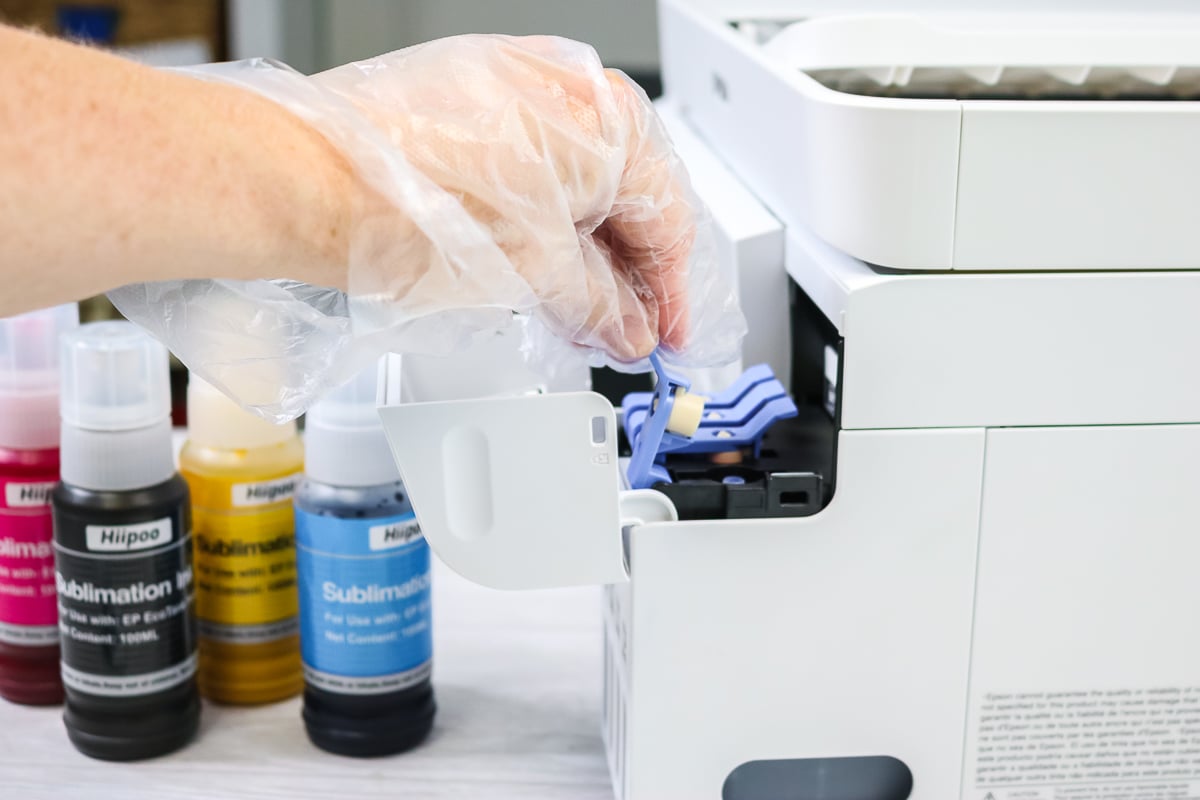 Then line up the nozzle on the bottle with the nozzle on the tank.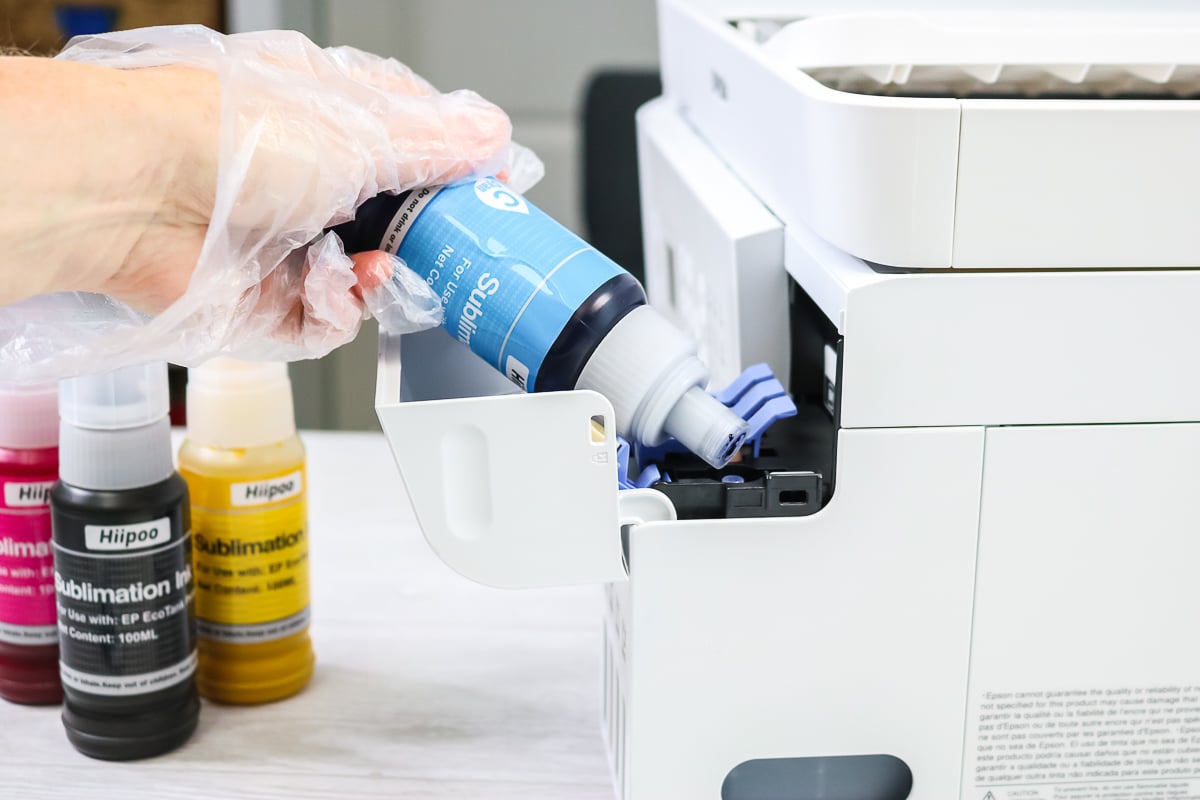 Press the bottle down. I also find it helpful to squeeze the bottle slightly. You don't have to do this! But I think it helps the ink flow better with slight pressure. I like to watch the front and remove the bottle when it gets close to the fill line on the tank.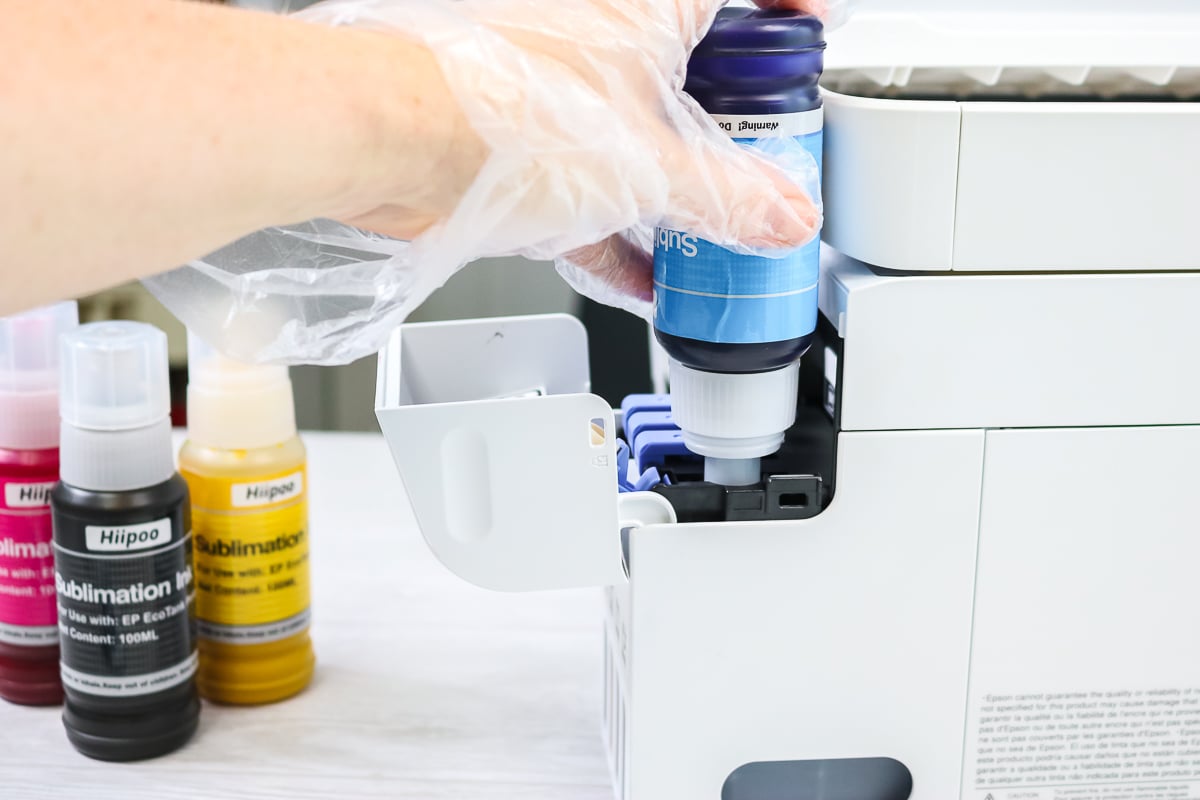 Then remove the bottle and repeat with the remaining tanks. If any ink drips from the bottle, clean up those drips with a cloth before continuing to the next tank.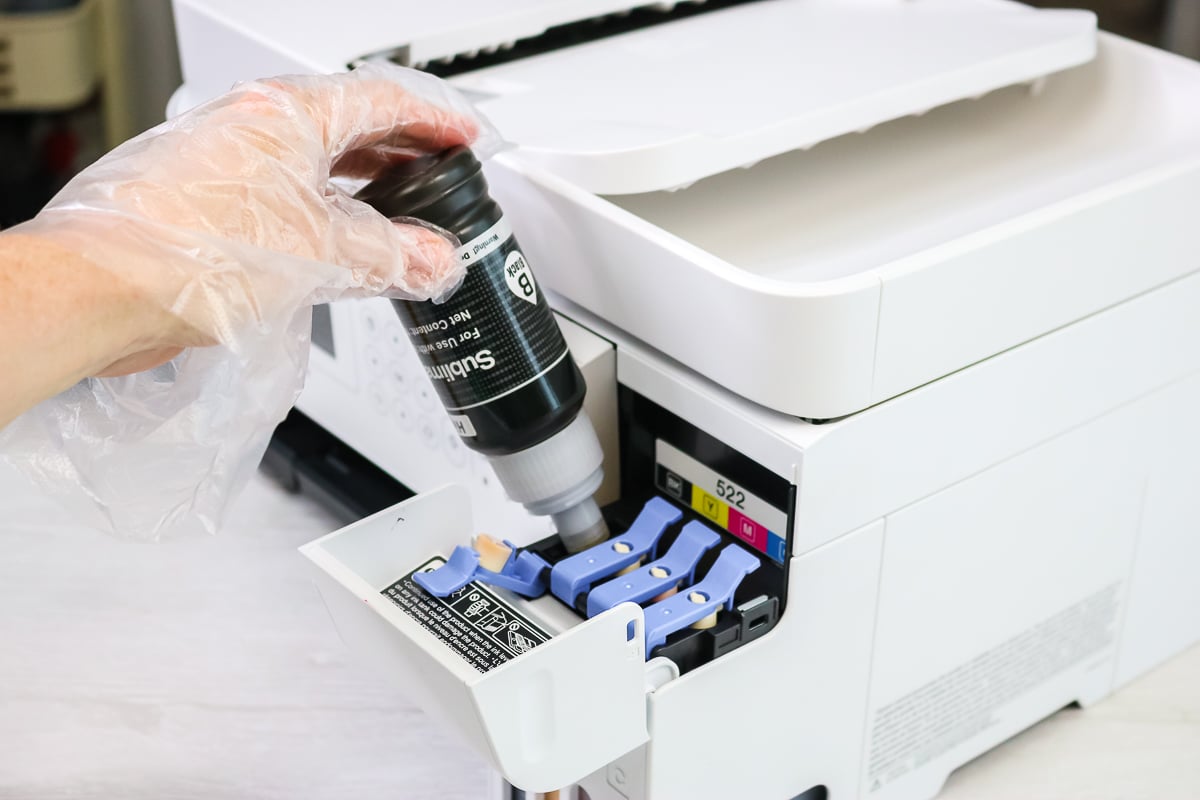 That is it! The process is so easy and you will love your sublimation printer once you get started. If you want more information on the conversion process of converting your Epson EcoTank printer click here.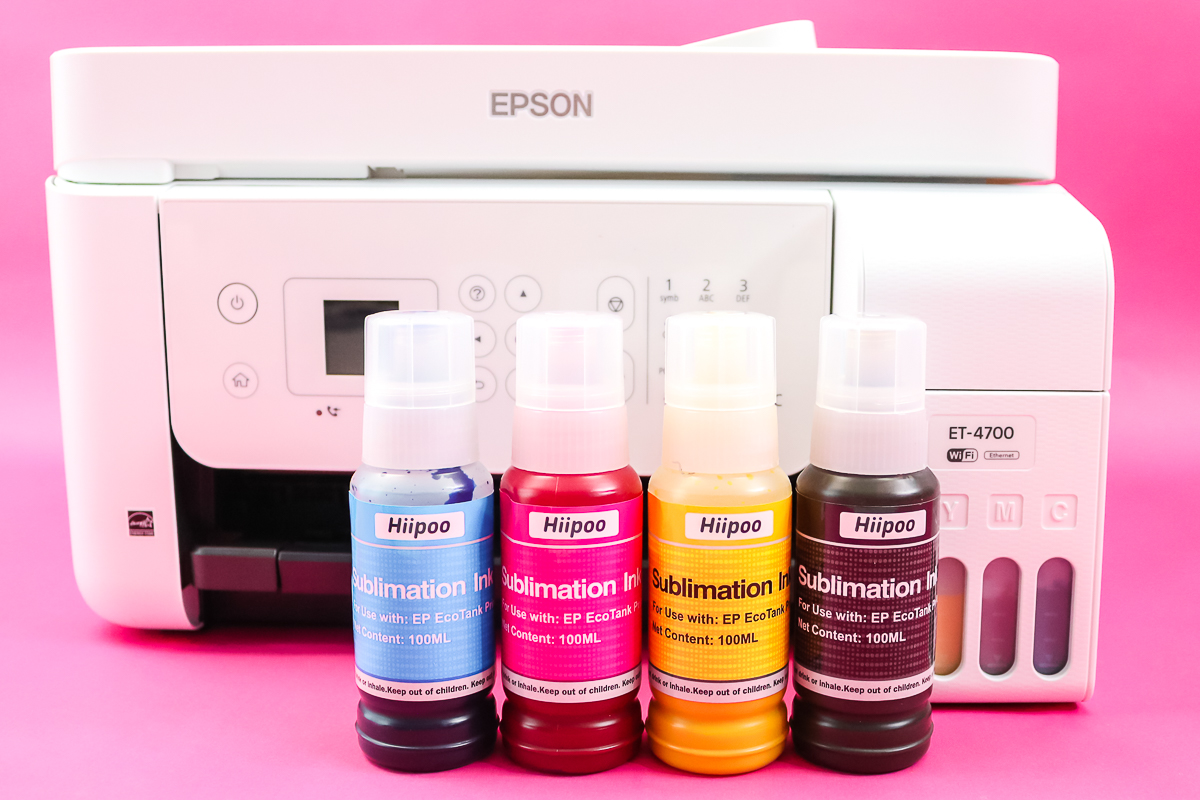 FAQ
Here are a few questions that you may have about the best sublimation ink for an Epson EcoTank printer.
I still have ink with the syringes. Can I use that ink still?
Yes! I am going to use these bottles until they are empty then put the ink from my old bottles into these so I don't have to use the syringes again.
I am using a different brand of sublimation ink. Can I switch to this brand?
You will need to completely flush the printer of the old ink to add new ink in. There are tutorials on YouTube on how to do this.
I am having issues with the colors from Hiipoo ink. Do you have an ICC profile?
There is only one color profile as of this writing and you can find it here.
Are there issues with sublimation ink clogging an Epson EcoTank printer?
I haven't had issues but I will do a video on my YouTube channel if I do. I print about once a week.
Does this ink void the warranty of the printer?
Yes. This ink is not intended for an Epson EcoTank so your warranty will be voided. You would have to spend more and buy a sublimation printer to have a warranty.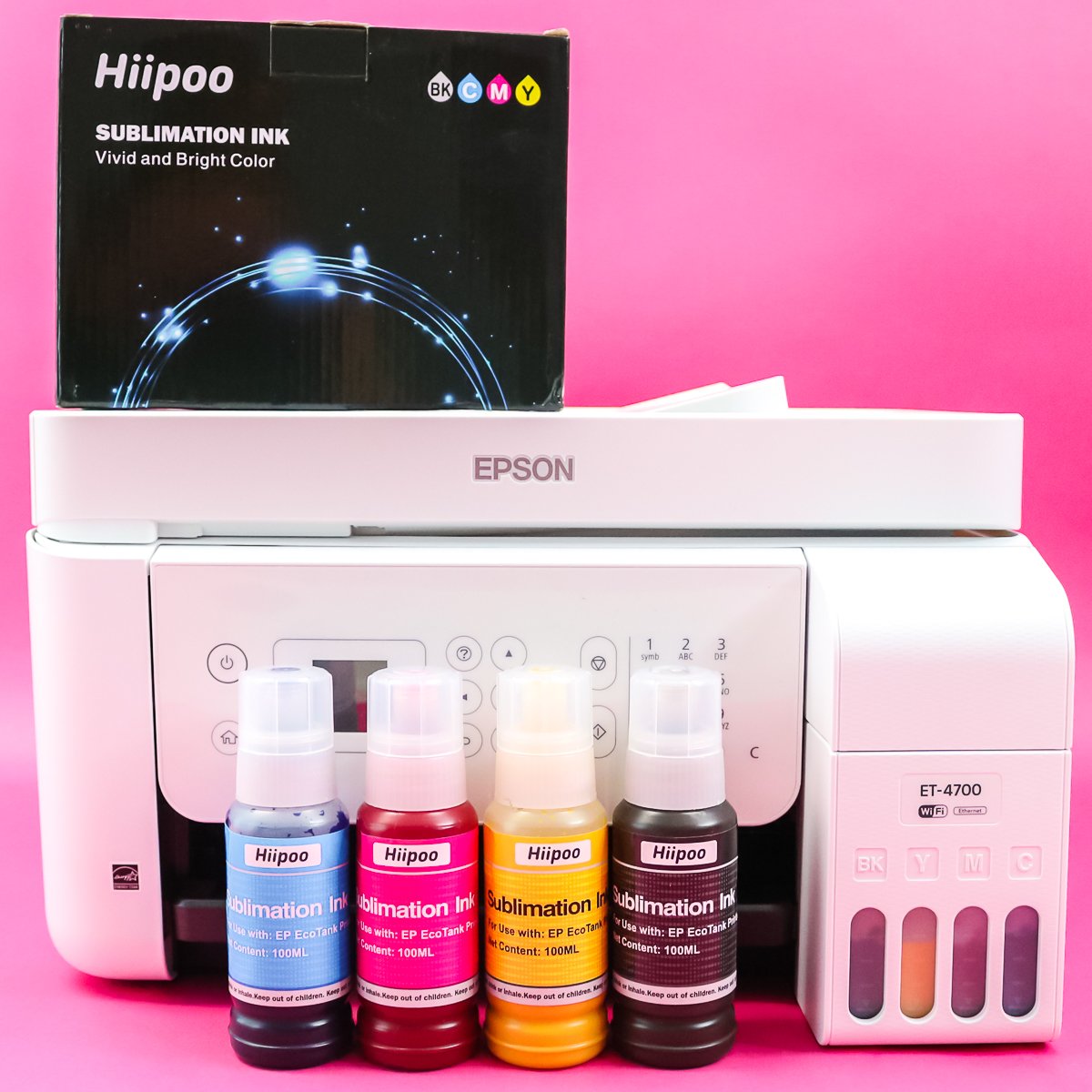 I hope this helps you pick the best sublimation ink for an Epson EcoTank printer. I know that I love this ink and I really think you will as well. Now that these tops are on the bottles, I am set!