I wanted a bulletin board for the big boy room. A BIG one….that was chunky….not flimsy…not wimpy….and then I found it!!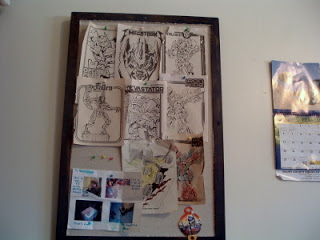 It was at the goodwill!! And not in the best of shape…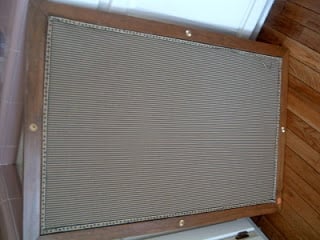 $9.99 — good price…chunky frame….not flimsy…I can work with this!!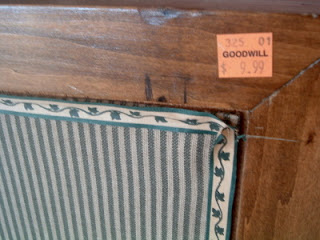 That fabric just came right off….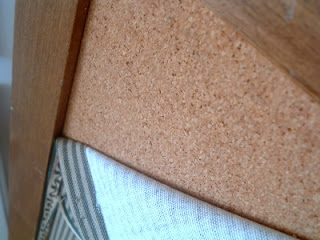 And I was left with….well…ugh…but NOT a problem!!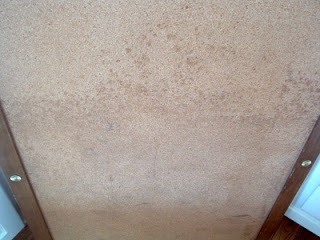 Trust me we are going to cover that up in a minute. First I had to paint…..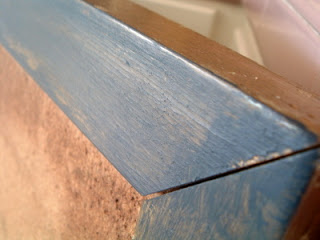 I took navy blue craft paint and thinned it with some brown stain. I find that the thinner paint wipes off better. I paint it on…wait a couple of minutes and wipe it with paper towels….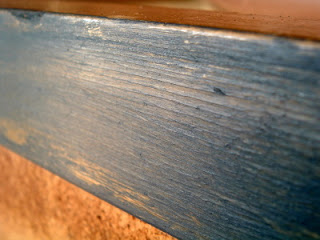 Sort of a "white" wash in navy blue. Love that rustic appeal…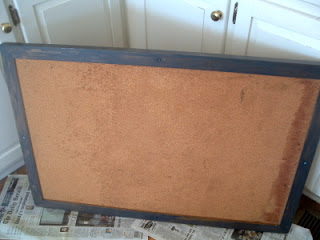 I let the paint dry…then it is time to cover that cork! I used spray adhesive so in order to avoid overspray onto my wood I used tape….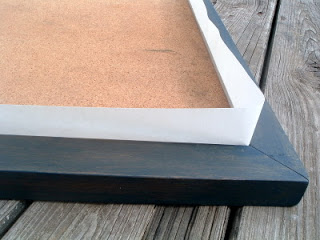 And some newspaper….aren't my wood pieces cute?? It was windy…. 🙂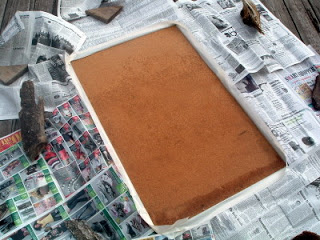 I worked fast on this part so no in process pics. But I sprayed on the adhesive and then placed my cut to size piece of canvas drop cloth right on the surface.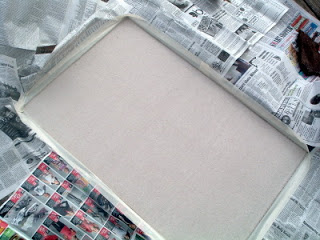 Now doesn't that look better….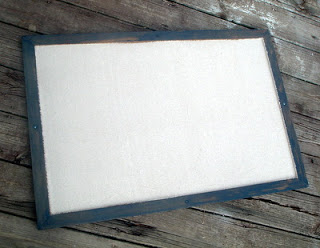 Since I heart this paint finish…you get a few more close up shots….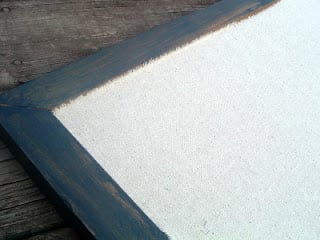 Yes I left my raw canvas edges just like that…I was going for a rustic feel. If you did not want those, you could cover up your edges with ribbon or disassemble your bulletin board from the frame before recovering.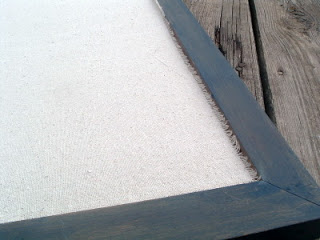 All that was left was to hang up this baby….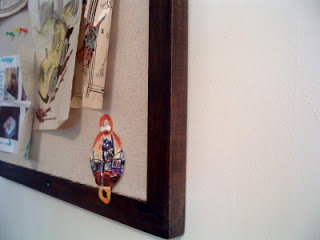 And of course let the big boy adorn it with all of his treasures!
A great art piece for a big boy room!