Time for the big boy room reveal!! Are ya ready??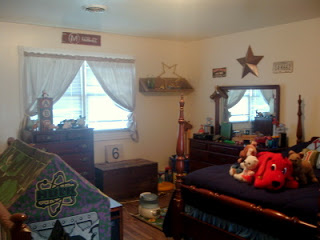 I tried mixing vintage and old in with his toys…and still waiting on a night stand that I am redoing…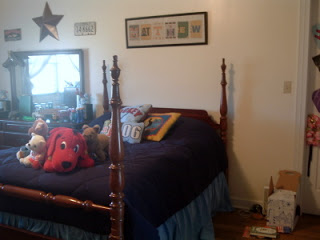 Plus making it a room that will grow with him…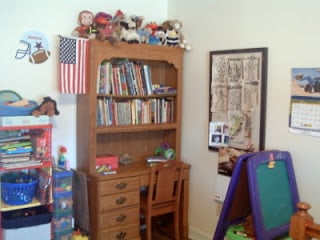 One challenge in his room…it is basically the landing for the stairs…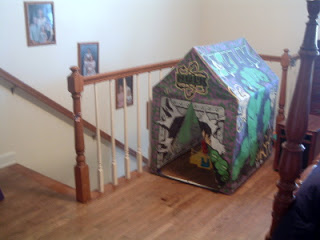 And both of his sister's doors are in his room….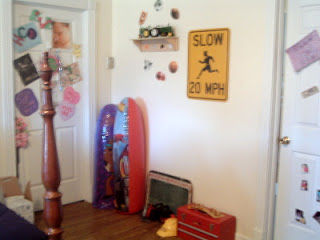 Barnwood touches add that rustic feel! We will talk more about this sign and the curtains another day…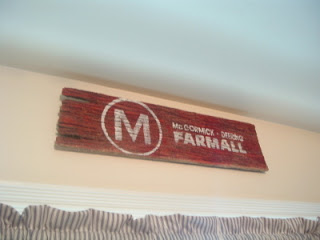 A precious heirloom tool box became a toy box! You can find instructions for that number pillow here.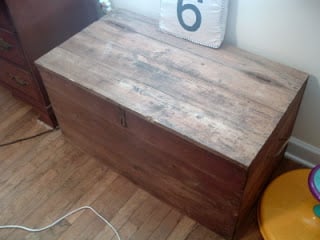 Gorgeous patina on that box….simply gorgeous….plus rusty hinges and a clasp!! I just have to show it off…seriously a gorgeous find!!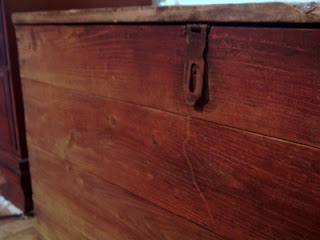 Even rope handles!! We are blessed to have family heirlooms like this one!! I will talk more about toy organization tomorrow! 🙂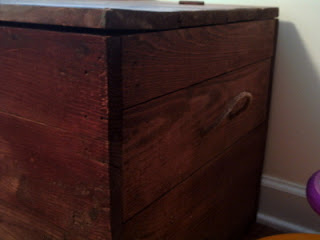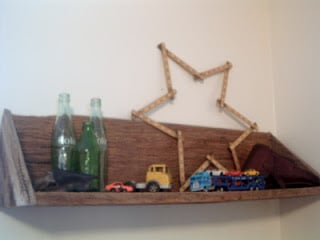 I am lucky enough to have tons of vintage toys from hubby's childhood…they kept everything!!
That vintage ruler is literally just folded into a star. I apologize…but someone gave me that idea….if it was you let me know!! No glue or tools required….and it looks amazing!!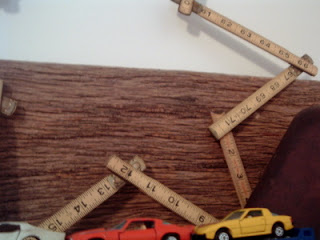 Some of my vintage coke bottles completed that vintage look!!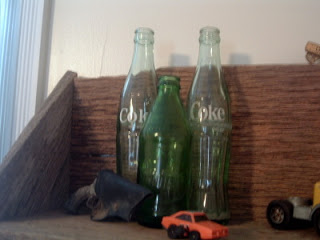 Even a world war 2 gun holster…yes seriously it is marked! I love it!! We just shined it up….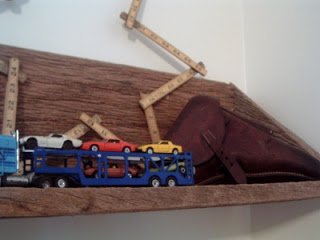 Above his dresser I added a barn star I already had…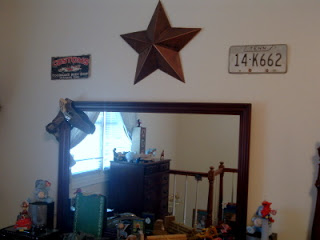 And some rusty vintage plates….yes I love rusty vintage plates!! And they are perfect in a boy's room!
Some more vintage toys….this is rusty and worn and cute and HEAVENLY!! Looks perfect perched on the mirror! And hubby can remember his childhood memories while making new memories for our boy!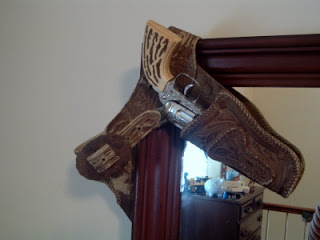 I mixed in some vintage and just some of his toys for the decor….it is a cheap alternative to use what you have…and we have plenty of toys! Plus for these lower areas I don't have to worry about my son playing with the decor.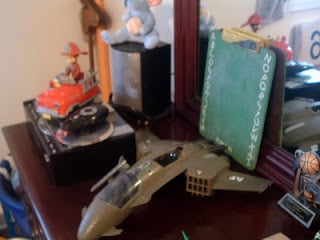 The furniture? Was also a hand me down…gorgeous-ness…and a family heirloom he can use for the rest of his life! Gotta love that!
My free sports pillows and a name sign above his bed…we will talk about that another day…yes I will teach you exactly how to make one of your own!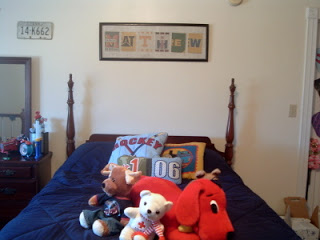 TOTAL $60 — yes that is it…wanna see the before??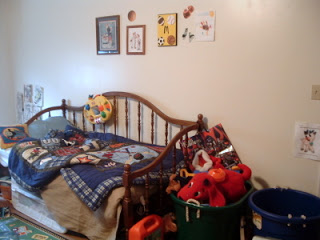 Yes seriously…amazed yet?? $60 got us a gorgeous room! 🙂 Yes we had the benefit of tons of hand me downs. And I shopped the house a ton. But I am soooo pleased with the results!!
Posted at Take a Look Tuesday on Sugar Bee Craft Edition.
Posted at Tip Me Tuesday on Tip Junkie. ~Thanks for stopping by!~
~Angie~