Grab the kids and make one more craft together before the end of summer. This bird seed monogram is a wonderful addition to the outdoors. It is easy for kids to make plus the birds will love this little gift once you hang it in a tree. This tutorial was originally posted over at Crafts Unleashed but I am posting it here in case you missed it.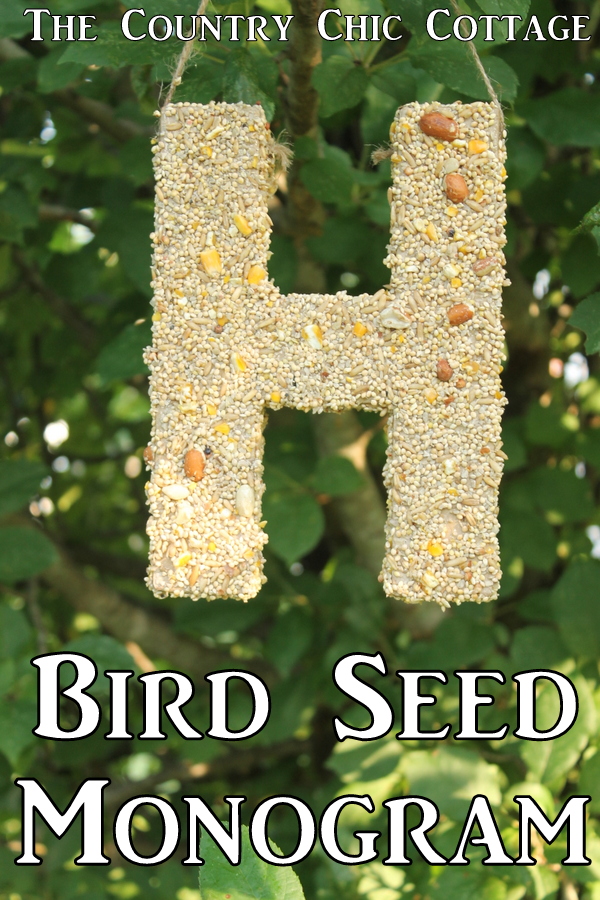 Supplies needed to make your own bird seed monogram: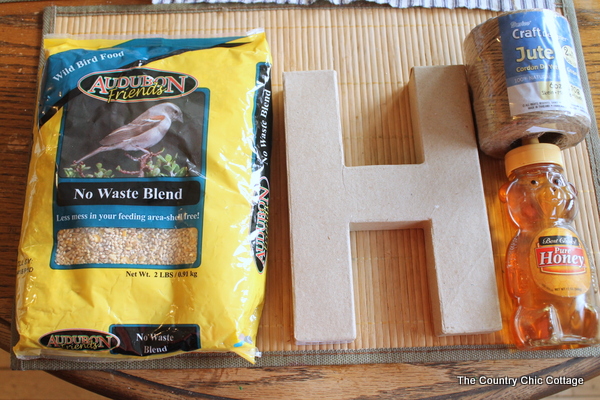 You need some holes in the letter to use for hanging. You can use a small screwdriver or ice pick to make holes through the paper mache. The location depends on your letter and how you plan on hanging it when complete.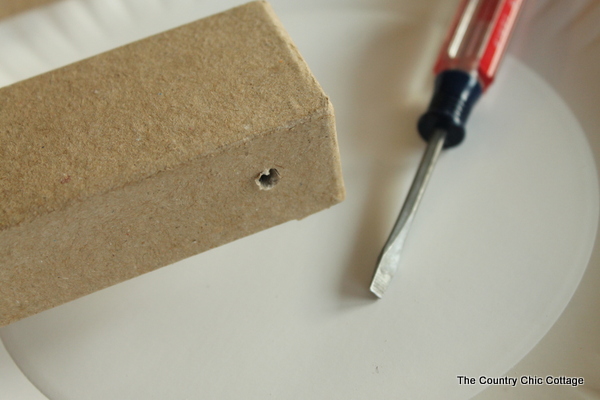 Use a large sewing needle with twine to thread through the holes made in the previous step. Knot off the ends. Go through two sets of holes or tie your twine into a loop for hanging. Make sure your letter hangs somewhat even during this step as it will be hard to adjust later.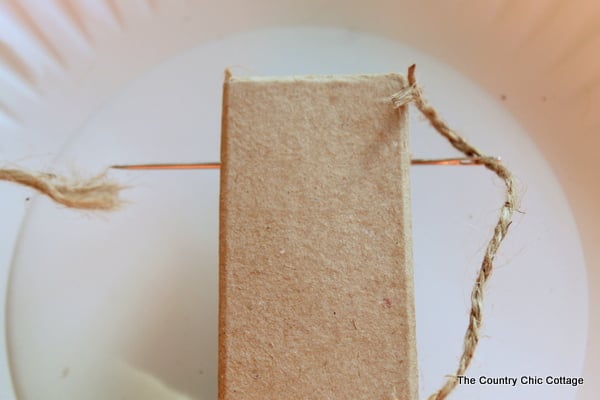 Now it is time to get messy! Add on honey with a plastic knife then press on bird seed. I found it is easy to do this step on a large cookie sheet to contain the mess. Let the kids get their hands dirty and wash them off with the hose after your have completed your bird seed monogram.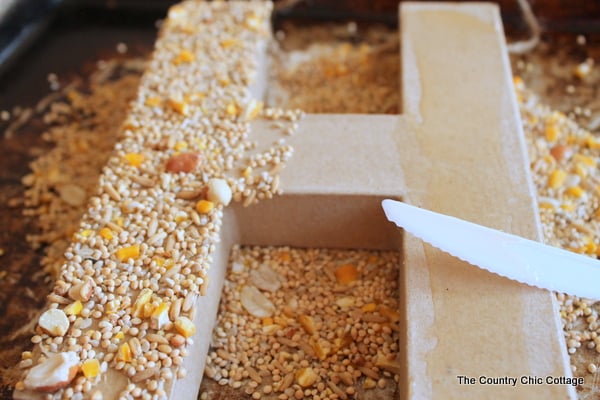 Make sure all areas are covered with bird seed then loop the twine over the branch of a tree. Yes it is that easy. Sit back and watch the birds for the rest of the day.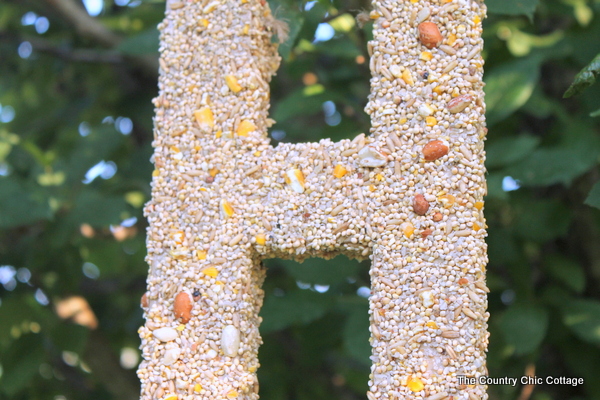 You can recover if the birds eat all of your seed or if the rain washes some of it off. Eventually the paper mache will start to dissolve in the weather. You can then just let it go or even bury the letter and let it go back into the Earth.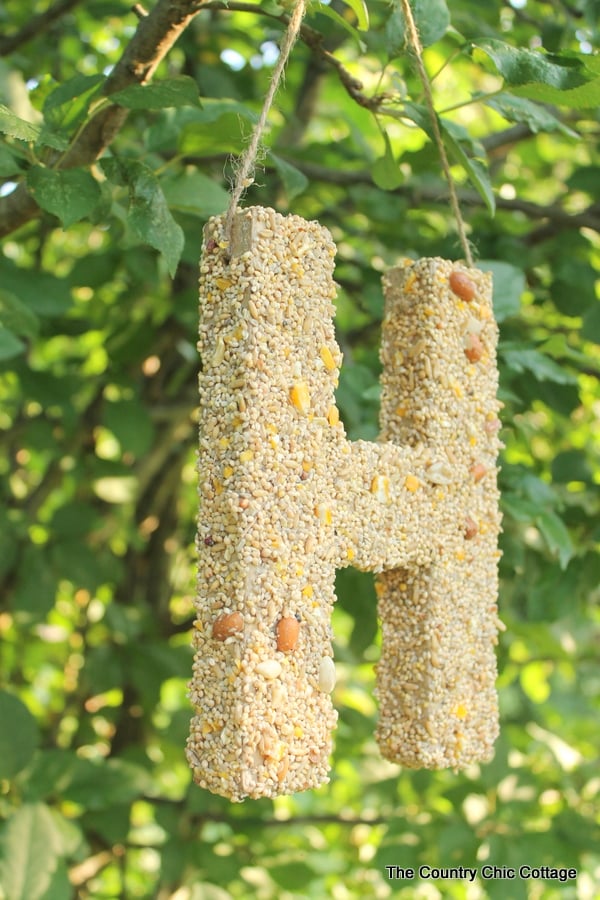 This bird seed monogram is a perfect kids craft. Be sure to make one or a dozen of these fun letters with your kids then let the bird watching begin. How many different birds can you spot? Are the birds different during different seasons? Your kids will love finding out!