I have a super simple BLT appetizer recipe for y'all today. When I was asked to use Triscuit crackers in a post and tell you a little bit more about them, I immediately thought of bacon. YUM! So read a little more below and be sure to check out Triscuit on Pinterest for even more great recipes and ideas.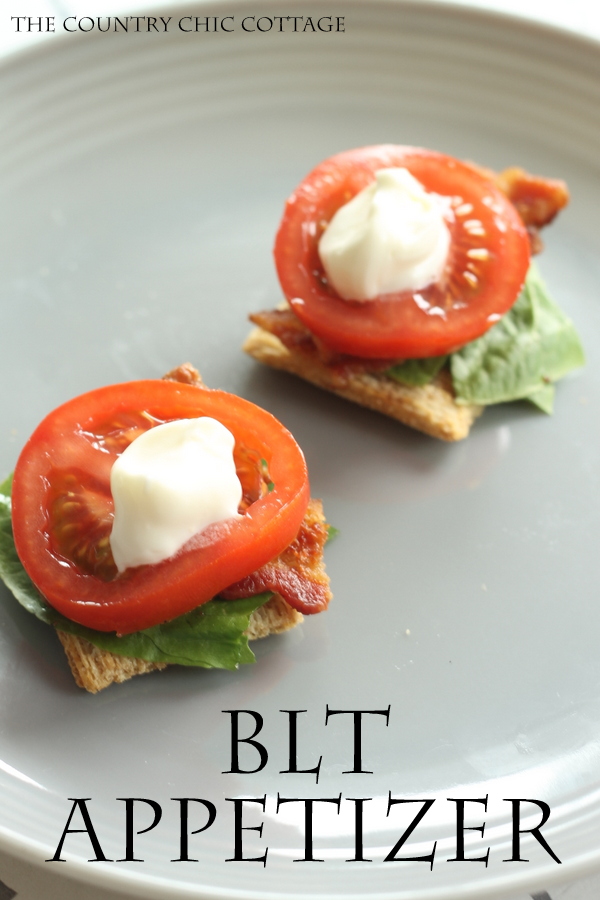 You will need to start with a box of original flavor Triscuit crackers. Triscuit is made for more than just cheese y'all. Grab your box and try out a variety of original creations. They have a new Makers of More campaign where they are partnering with small businesses and makers to create original Triscuit creations. For instance, they asked McClure's Pickles to develop a new limited edition Green Olive Tapenade which was created exclusively to be enjoyed on top of an Original Triscuit. The briny acidic pop of the olive tapenade marries perfectly with the crunch of the Triscuit. McClure's is a small family owned company that uses local produce and hand packs every jar. I don't know about y'all but that is definitely something I would love to try topping my Triscuit.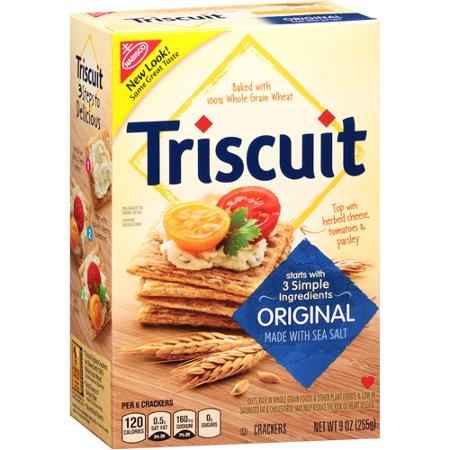 But y'all are here for this BLT appetizer recipe right? Start with original Triscuit and top each with lettuce, a half of a slice of bacon, tomato, and a small dollop of mayonnaise. Yes that is all there is to it! You really must try this appetizer recipe for your next party. Your guests will think you have slaved in the kitchen y'all! It is really that good! NOTE: 2 topped crackers, per person, per serving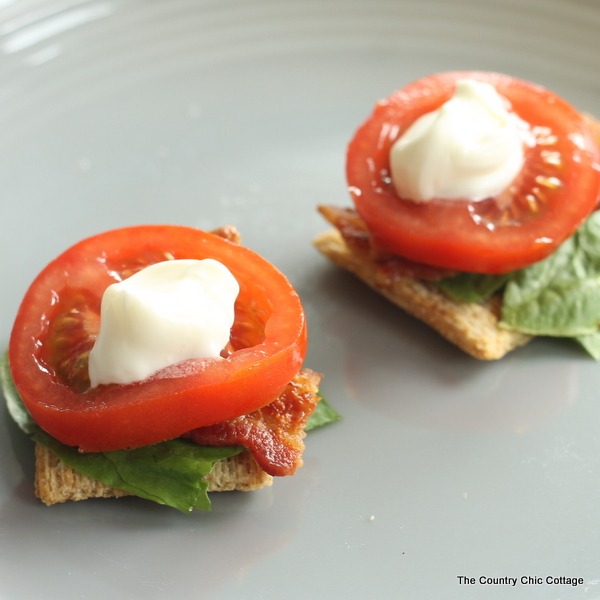 Remember to follow Triscuit on Pinterest for even more great recipe and ideas and to see why they are Made for More!

Triscuit believes in simple things coming together to create something more. Whether it's just three ingredients on a Triscuit or about life, we believe that you (and Triscuit) are "Makers of More".
Triscuit sponsored this blog post. The opinions and text are all mine.