If you are looking for a boy's room wall mural, look no further! I have a simple solution for you that will change up the look of any room in minutes. Plus there are TONS of options for interior personalization so you are sure to find something that your child will love. This post is sponsored by PIXERS however all projects and opinions are my own.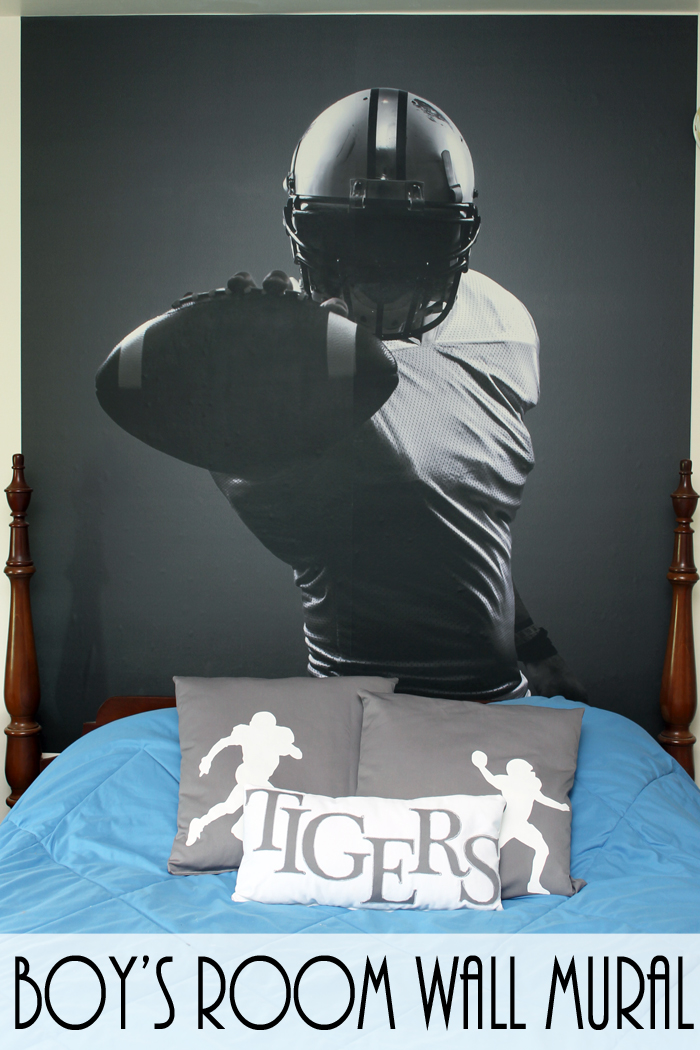 I have not done anything with my son's room since 2011. You can see the before by clicking here. It is past time for some changes. I wanted to start with a small change to personalize my son's room that would make a big impact. Enter PIXERS! We measured that wall behind the bed and got started picking out a design.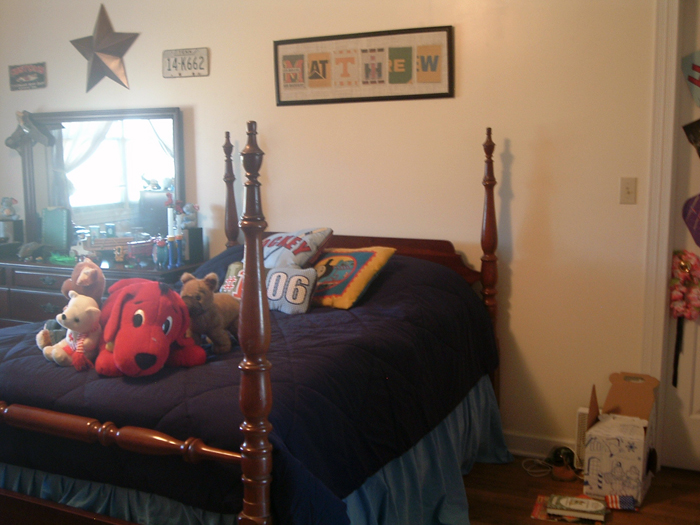 You can search ANYTHING on PIXERS and get tons of options for murals that you can order for your home. My son wanted a football themed room so we went on a hunt through the thousands of options that were included on the PIXERS website to personalize the space.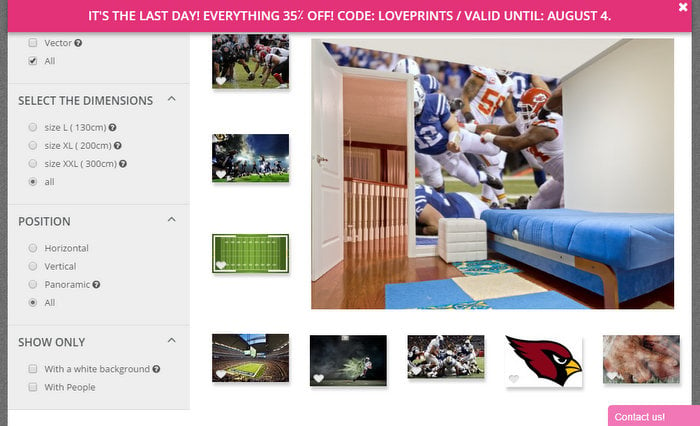 We settled on this version. You can see each one in a few sample rooms as well as upload a picture of your own room to get an idea of how it will look.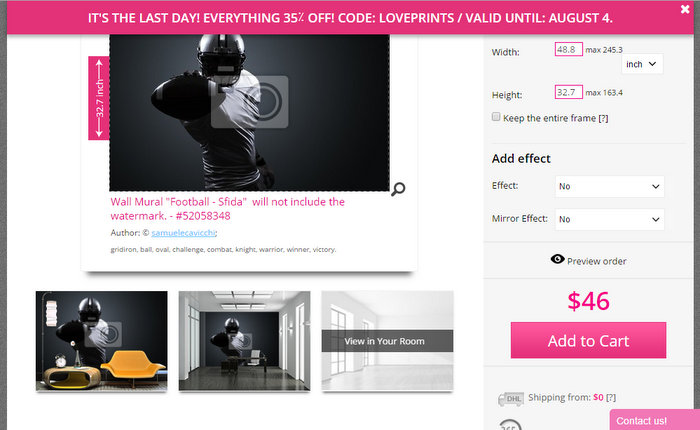 I took that old before picture of his room and added in the mural. We thought it would be perfect so we started the ordering process. A few things about the options from PIXERS before we get into the installation. You can actually order a few different types of murals. Click here to see the different types and their descriptions. We went with the PIXERStick wall mural. I loved it because it will peel off easily from the wall if we want a change. Plus it is reusable so it can go with us if we move. I loved that option!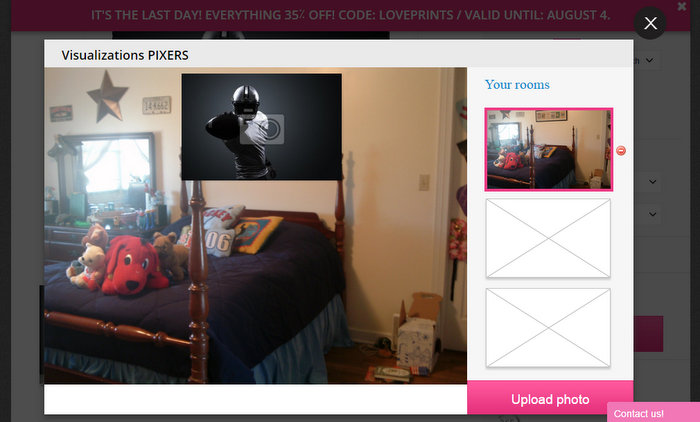 The mural arrived to our dimensions and was in two pieces. I started by dropping vertical lines on the wall in the center and both sides of where the mural would be located. I then started peeling and sticking the first panel by lining it up on the center line.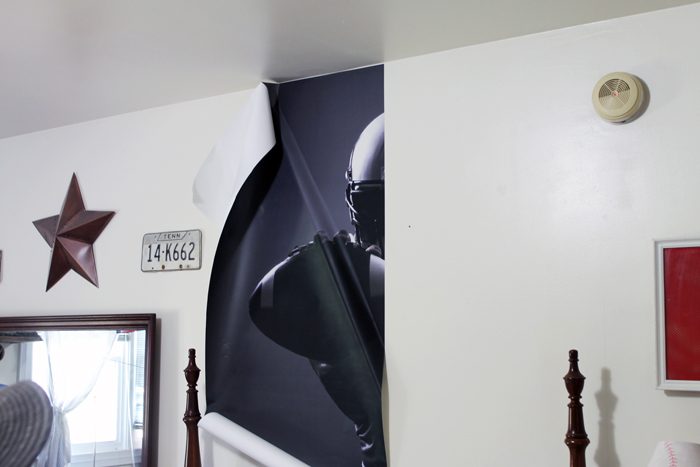 The process was actually super simple. Just peel the backing a little at a time and smooth down the mural as you go. Work out any air bubbles or peel off and start over.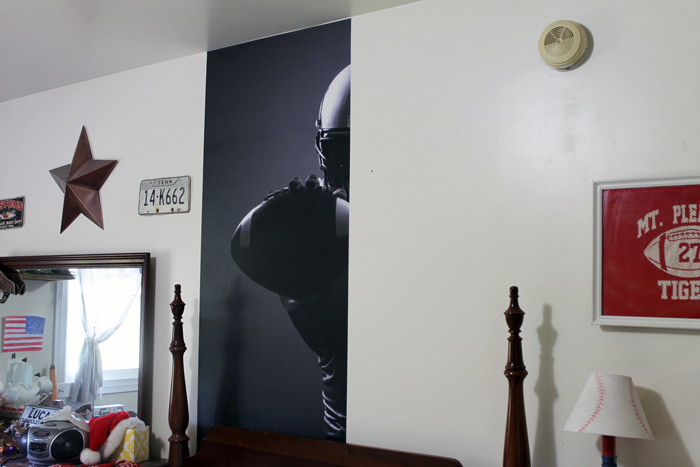 I then lined up the second panel with the center (where it overlaps just slightly). I repeated the process of slowly pulling that liner back and smoothing to the wall.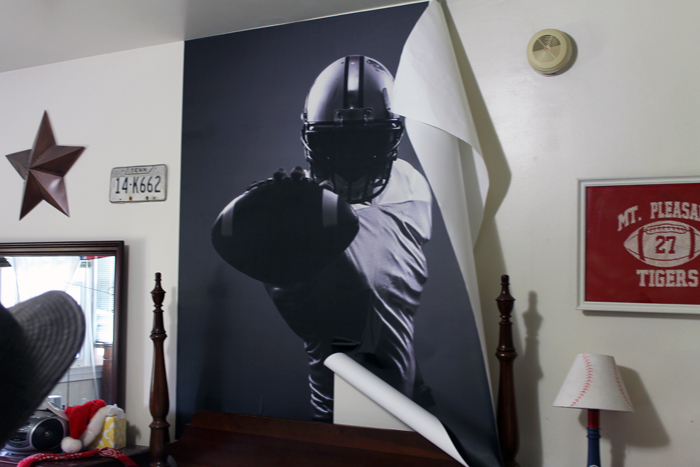 Within an hour, we had a whole new look to the room!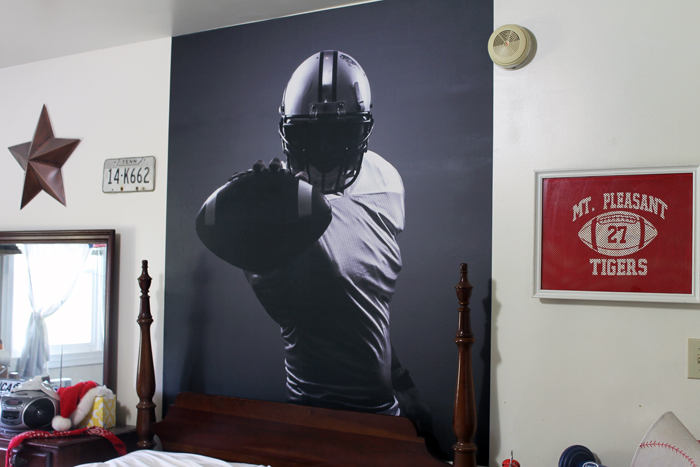 Seriously the seam in the center is barely visible. I was really impressed!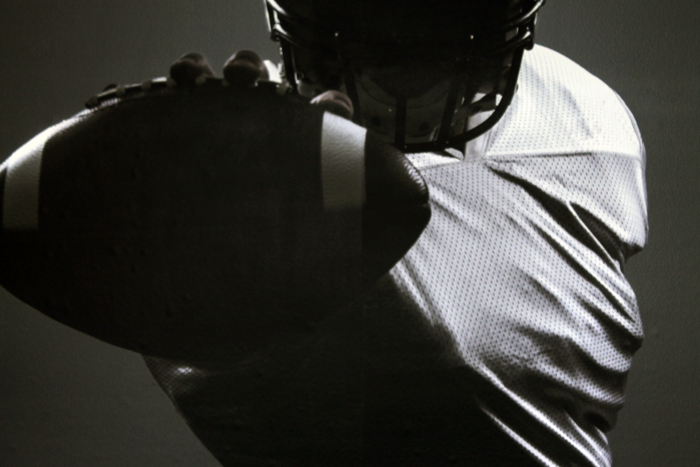 This boy's room wall mural looks great and was the perfect way to make a BIG impact in this room in just a few minutes.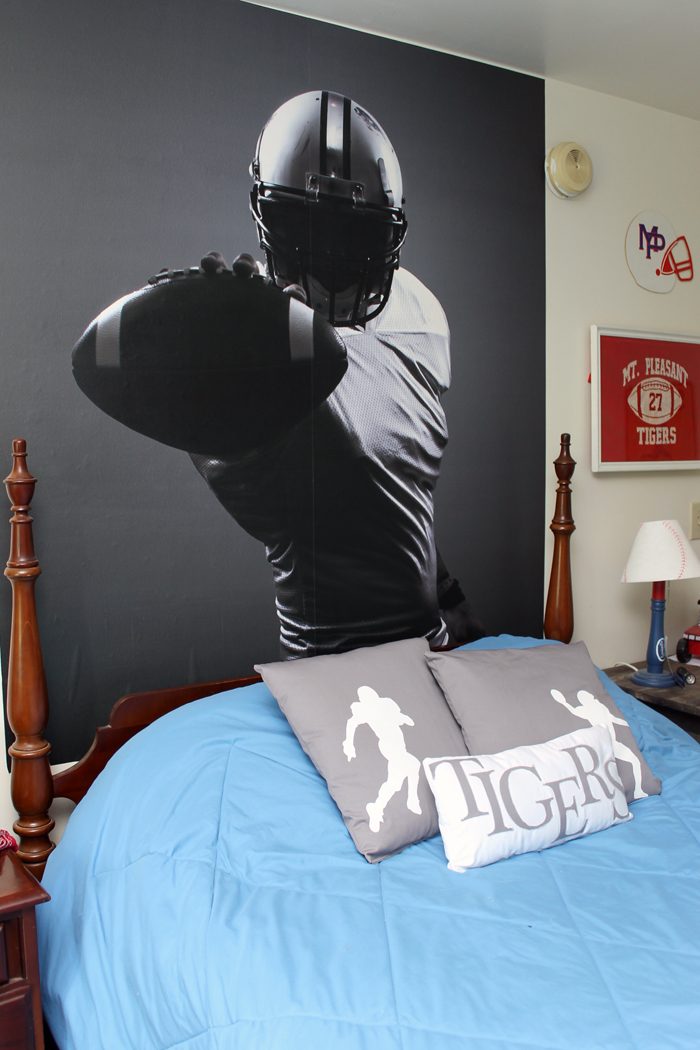 I have made a few others changes as well but y'all stay tuned as I have even more ideas for room personalization that I will be implementing over the next few months. Right now you can click here to see more about those football silhouette pillows.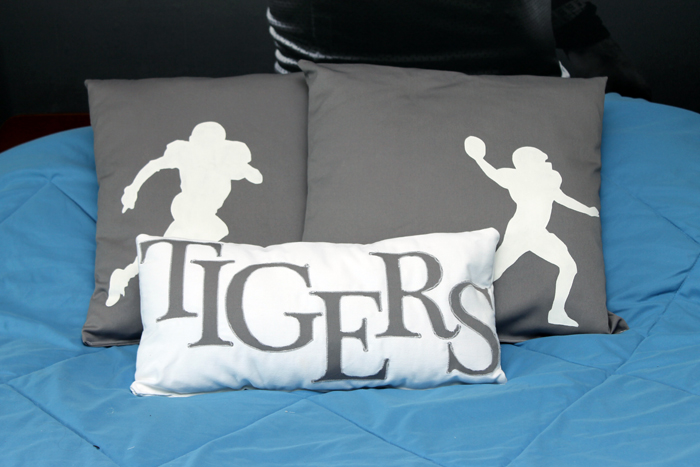 I also hung a few new things on the wall next to the mural. You can click here to see how I made that helmet on top. The bottom is actually a framed football jersey from when my husband was in high school. I love how it turned out!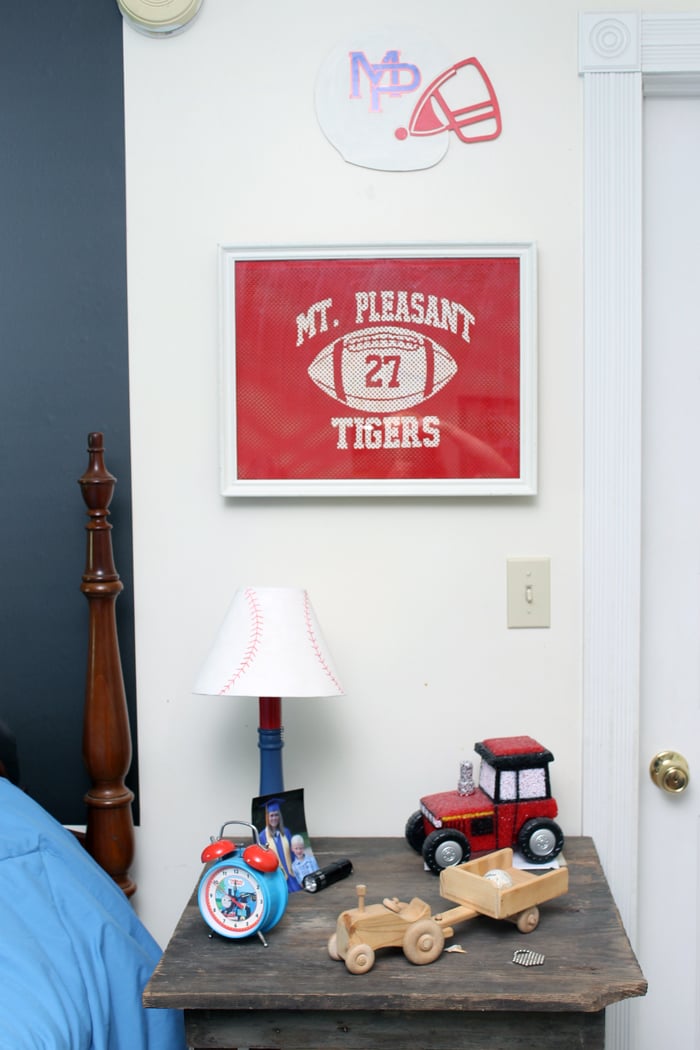 I love this boy's room wall mural from PIXERS. It really is the perfect addition to this space and sets the tone for the entire room. There are so many options that I am sure you can find one that will work in any space that needs a transformation in your home. Y'all enjoy and get started changing the entire look of any room in an hour!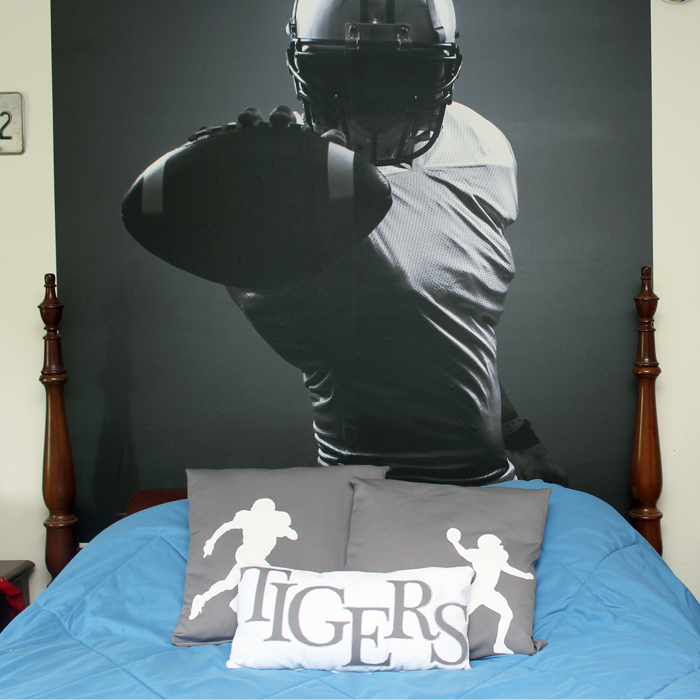 I partnered with the brand to write this article but every word is mine.