You can't go wrong with a build a sock puppet gift idea. This gift in a jar is perfect for the kids on your gift giving list. Don't worry we have a trick that makes this one super easy to pull together. The kids will love opening this gift then getting creative and building their own sock puppets. This one was originally posted over at Crafts Unleashed as a part of my design team gig but I am reposting here in case you missed it.
This is a part of gift in a jar week, so be sure to scroll to the bottom of this post to see the jar gifts from our partner blogs today!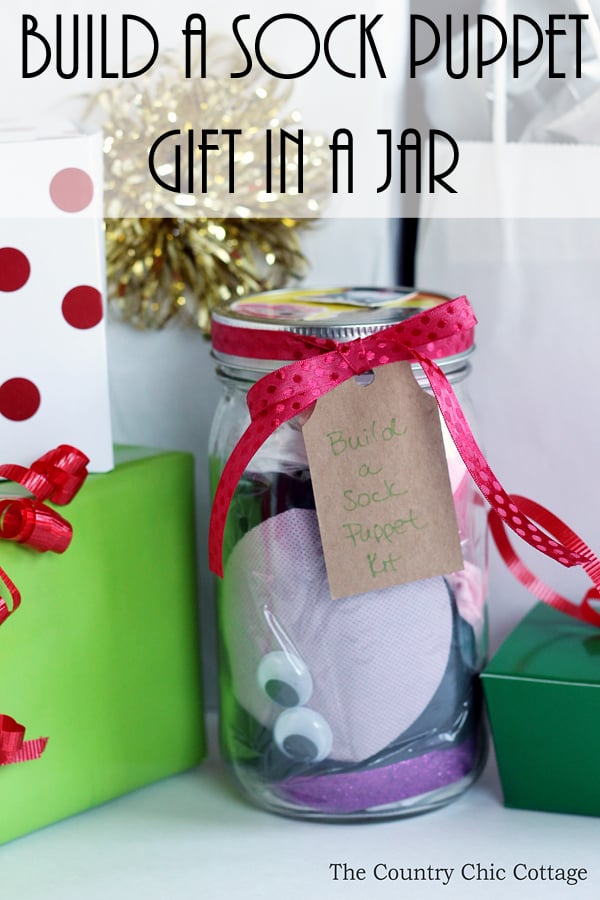 To make this sock puppet gift idea you will need:
Links below are affiliate links.
Sock Puppet Kit (you should have enough room in the jar for supplies for three sock puppets so purchase accordingly)
Ribbon
Each sock puppet kit contains everything they will need to make their own sock puppet including instructions. I took three of the kits and put them down inside the jar. The kits are together in their own plastic bag but I removed one from the packaging below so you can see what they will get. You might also include a small bottle of glue with your gift. You can even pair this sock puppet gift idea with a puppet theater to help with the puppet show once your gift is opened.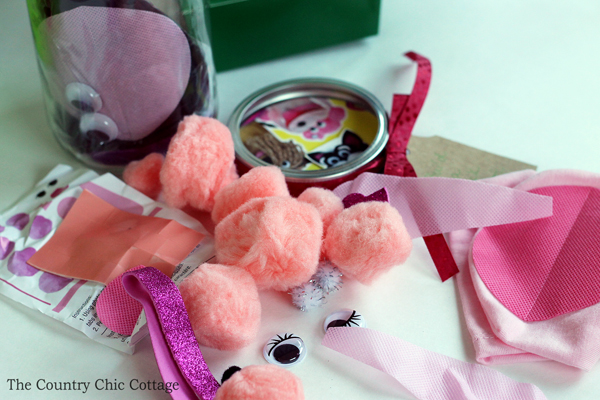 I then used the packaging to create a fun themed jar top. Just cut out pictures of each of the sock puppets from the packaging and glued them on a cardboard circle. I then wrote on the gift tag and tied it on with ribbon. You can write the sentiment of your choice on the tag.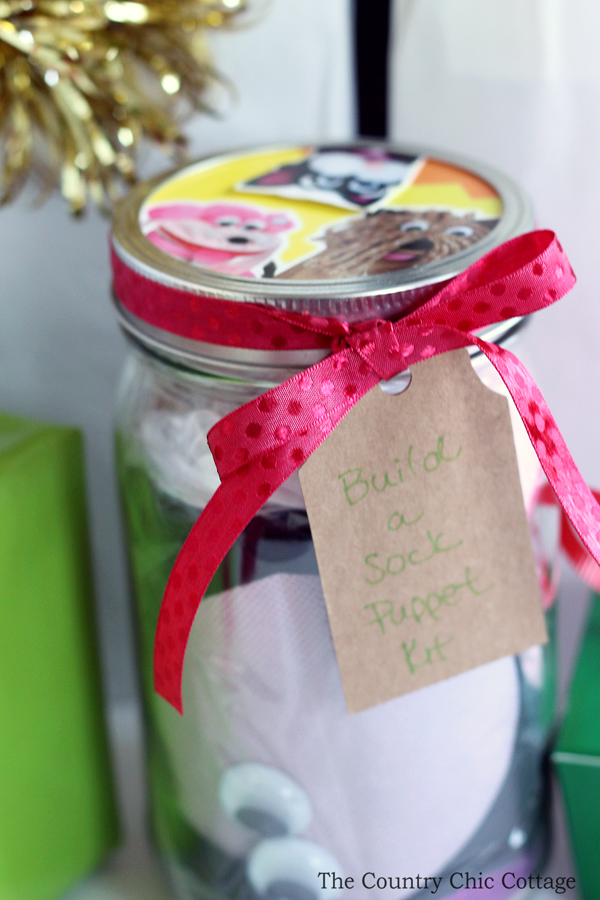 This great sock puppet gift idea is ready for any child on your list. They will love getting creative with this gift and even hosting their own puppet shows. A gift in a jar for the kids is just what you need for any occasion!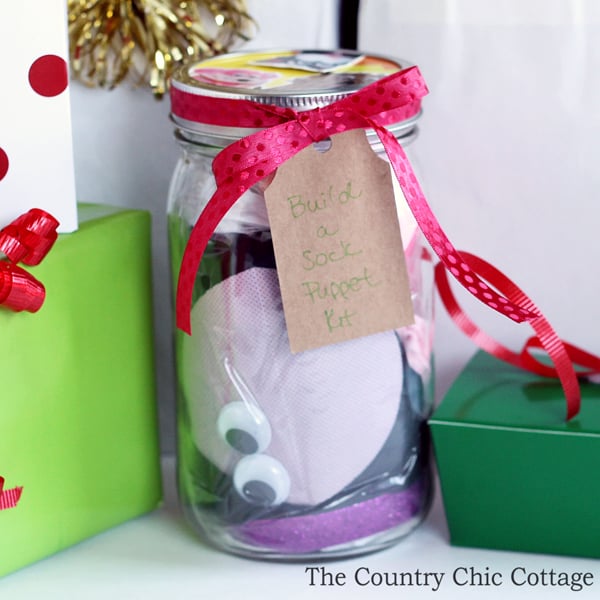 I am also over at Old Time Pottery today with another gift in a jar. Click here to see our tissue paper wrapped gift jars and how to make your own!
Love this idea? Check out more gifts in a jar from my blog partners for this series below.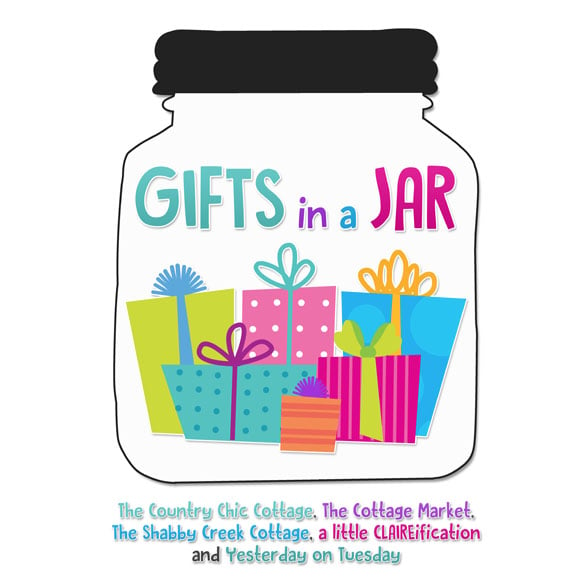 Just click on each link below to see more great gifts in a jar:
A Year of Jar Crafts
Sign up for our email list to get a FREE book with an entire year of jar crafts! 12 months, 12 crafts, tons of fun!