I am in love with the project I have for y'all today. My cabinet door organization is making my life so much easier in the kitchen. Plus it is such a simple project that anyone can do it in minutes. This post is brought to you as part of my design team status with DecoArt however all projects and opinions are my own.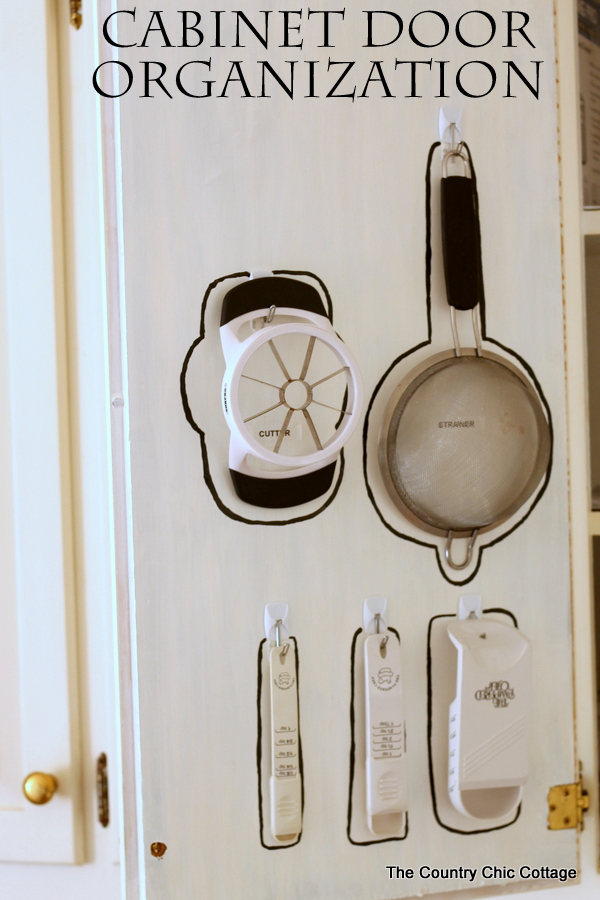 I started with a plain everyday cabinet in my home. One of those where things are constantly getting lost and the kids do not put everything back in place. We all have them right?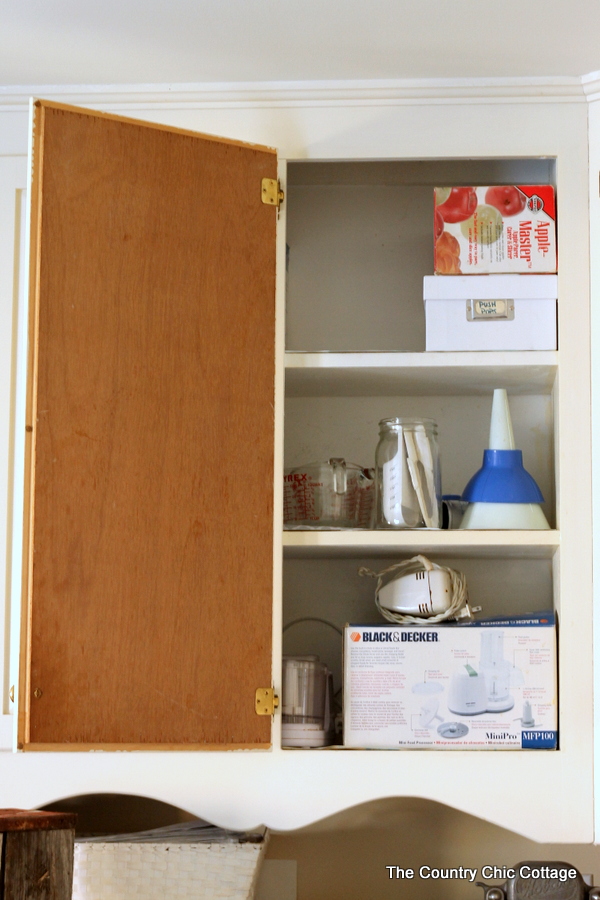 First of all for some reason some of my cabinets are not painted on the inside doors. The old owners were perhaps lazy and gave up? I really don't know. But I gave the inside of this door a coat of Americana Multi Surface in cottonball so my organization project would really POP when it was done.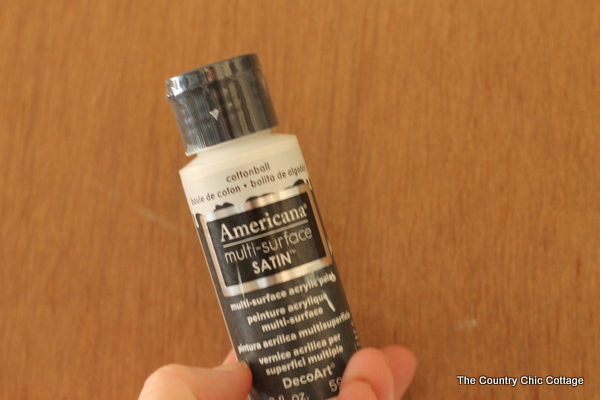 I used a few coats and allowed to dry completely. Then I used 3M command hooks on the inside of the door. I arranged items that would hang easily on the door. Remember to check periodically to make sure the door will still close properly before continuing.
I used a pencil to trace around each item as it was hanging on the hook.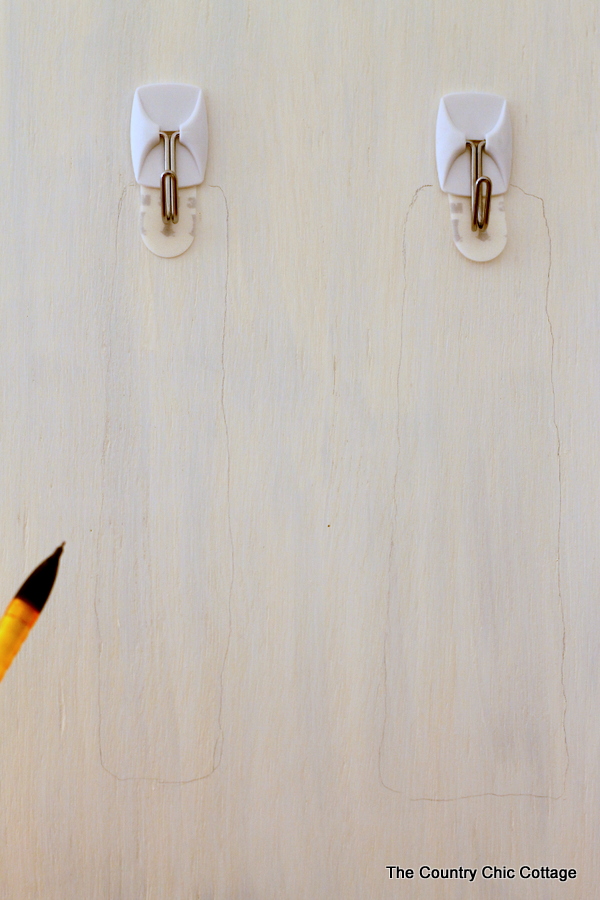 Then use the Americana Multi Surface paint in black tie and a fine line brush to go over those pencil lines. Allow to dry completely before continuing.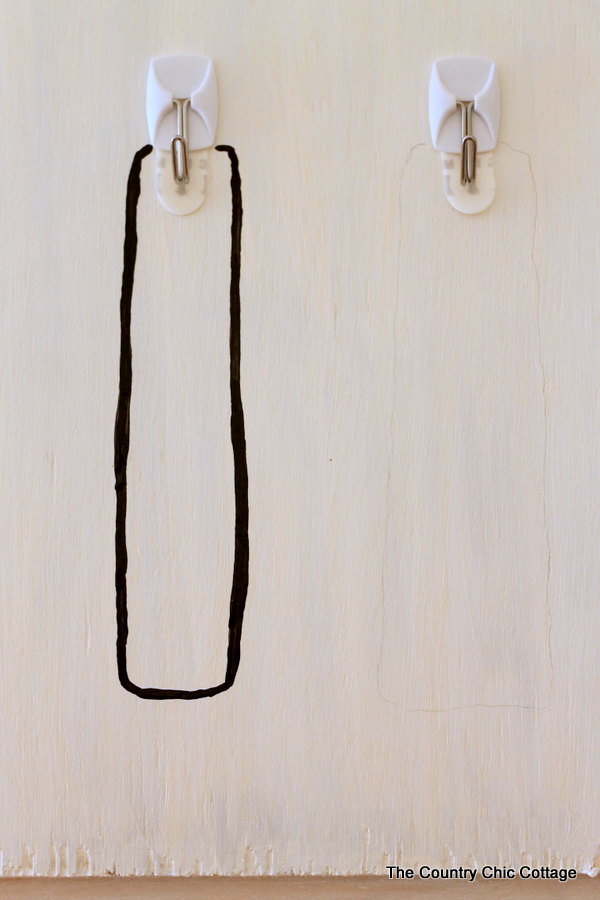 Add the name of the item in each slot with a label maker.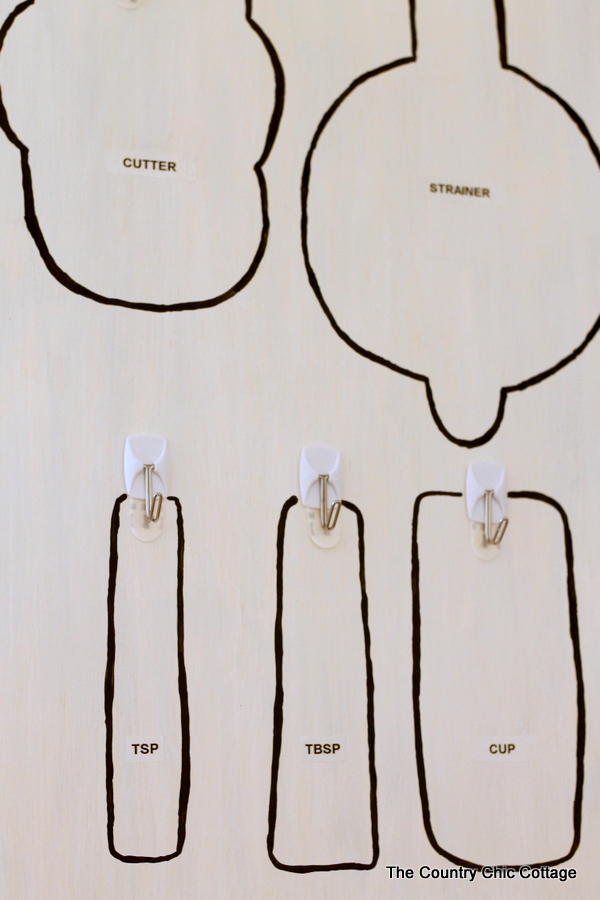 Now when I use something I know exactly where to put it back. More importantly, my kids know exactly where items in this area go!
I am in love with this cabinet door organization idea. I am already looking for more items in my kitchen that will hang well on the insides of my cabinets. I can see this idea changing my kitchen cabinets for good!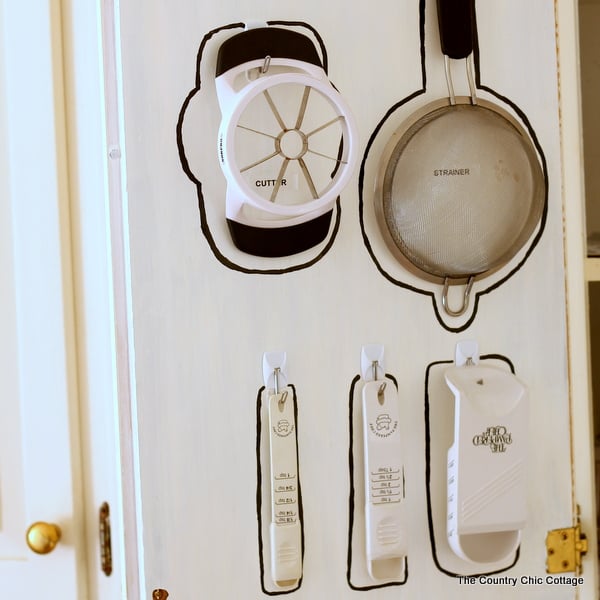 More Home Organization Help
Do images on Pinterest stress you out because they seem more like a fairy tale than something you can actually achieve?
Don't fall into that pretty and perfect trap. You can get clutter-free and organized without living a fairy tale life.
No one knows this better than my friend Hilary! She has an entire course for sale that is dedicated to real-life organization ideas. I love that her approach works for any family with any budget.
Check out her course and judge for yourself!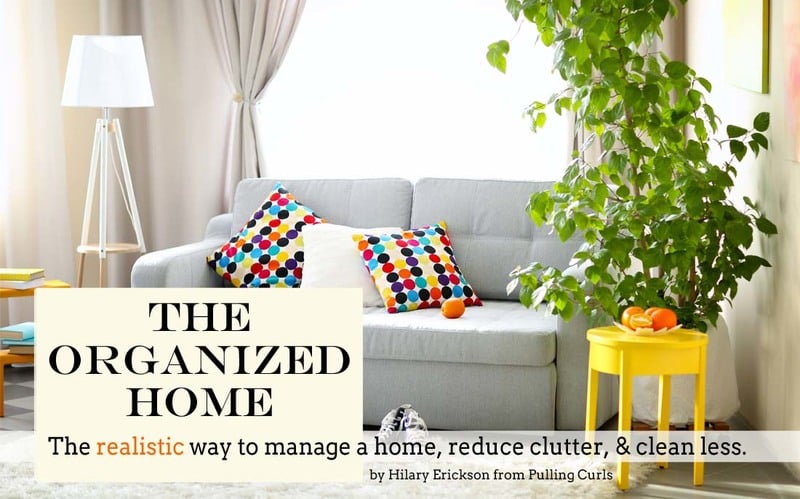 My favorite part of this course is that Hilary strives to make your home easier to clean-up, so that it takes only minutes, instead of hours. Who couldn't use more time and less cleaning?
Plus the system can make your house look fairly put together most times of the day. See for yourself with this course!
Declutter Your Home in 31 Days!
Clear the clutter and organize your home with our daily emails! Every day for a month we will send you a prompt to declutter! Sign up for our email list below to get started.