Put a new spin on your pulled pork with this cajun pulled pork recipe. This spicy twist on a classic will soon become a new family favorite. The best part? You can make this delicious meal in your crock pot. Fire up those slow cookers ladies and gents. I also have a recipe for a spicy cajun cole slaw to slather up on top of your sandwiches.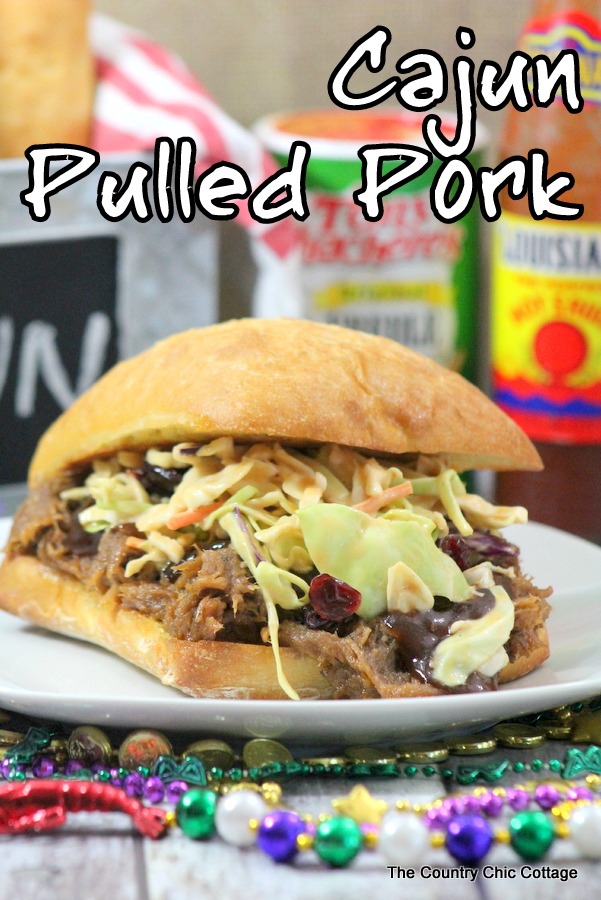 Cajun Pulled Pork Recipe
5 teaspoon Tony Cachere's Creole seasoning
4 teaspoon salt
4 teaspoon garlic powder
2 teaspoon black pepper
2 teaspoon garlic
1 teaspoon cayenne pepper
2 teaspoon dried oregano
2 teaspoon dried thyme
2 teaspoon Paprika
3 – 4 lb pork shoulder
1 tbsp apple cider vinegar
2 boxes of chicken stock
Directions:
Place all ingredients in slow cooker first, then turn on slow cooker. Place lid on slow cooker.
Turn to low for 8 – 10 hours, or high for 6 – 8, or until pork is falling apart.
Serve on buns. You can get the cajun cole slaw recipe below and add that to your sandwich as well.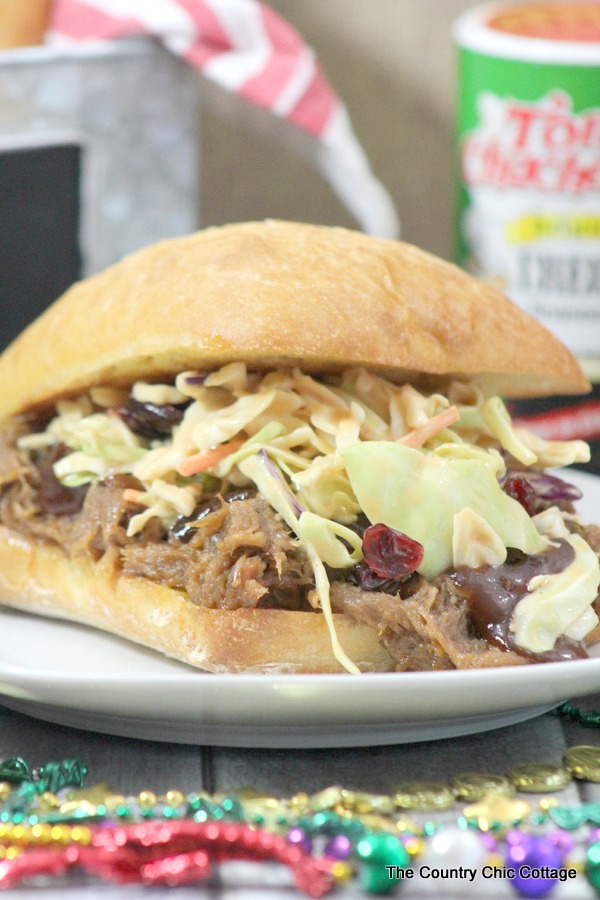 Cajun Cole Slaw Recipe
1/2 a cabbage, shredded
2 tbsp apple cider vinegar
1 tbsp grainy mustard
1 tsp Louisiana hot sauce
1/3 cup mayonnaise
1 tbsp garlic
Add all ingredients into a bowl and mix until well blended
Add to the top of your cajun pulled pork on buns for an amazing and spicy meal! This one will be loved by the entire family plus it is just so easy to make. Be sure to pick up the ingredients to make this cajun pulled pork today.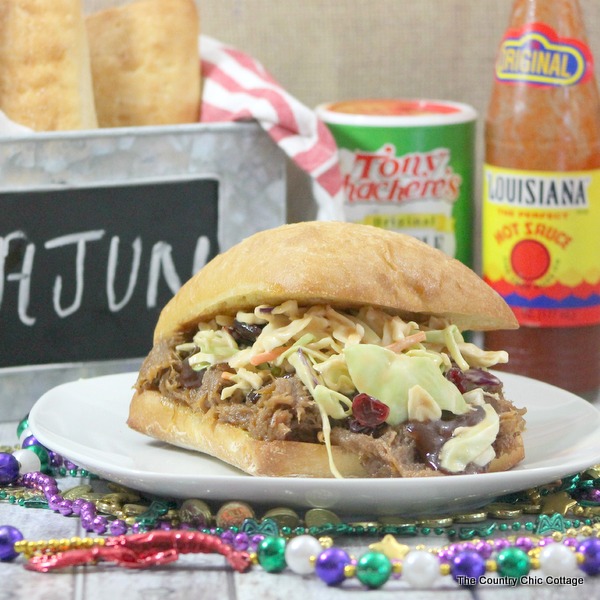 You will want to see our collection of over 60 crock pot recipes in the video below!