I have an amazing post and giveaway for you all today. First I am sharing how to can sliced peaches then hold onto your hat because it is Can It Forward Day! There are live broadcasts and fabulous prizes! So don't leave without scrolling to the bottom of this post. The giveaway is provided by Ball Canning and I was provided some perks for this post. However all opinions and projects are my own.
How to Can Sliced Peaches
Ingredients needed:
Peaches, firm and undamaged (1-1½ lbs per pint jar)
Ball Fruit Fresh or Lemon Juice
Sugar
Water
Water Bath Canner
Jars, lids, and rings
Fill a water bath canner with water and bring to a simmer.
Inspect jars for any nicks, cuts, or scratches, and wash with warm, soapy water. Place clean jars in the water bath canner and allow to simmer until ready to use. Fill a small saucepan with water and bring to a simmer. Place lids in the pan and keep heated until ready to use.
Peel, pit, and slice peaches. The easiest way to peel them is to drop them into a pot of boiling water for 45-90 seconds, then dunk in a bowl of ice water.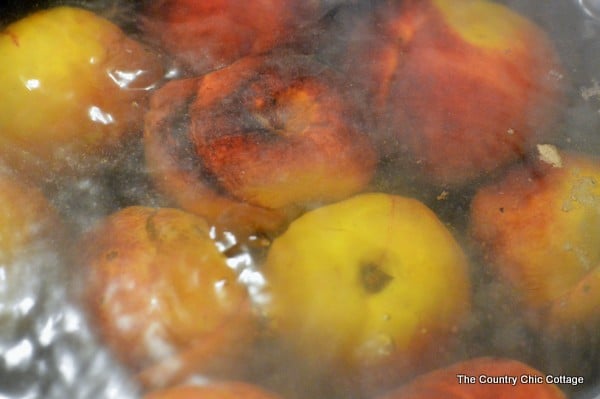 The peels will slip off with your fingers. Treat the slices with Fruit Fresh or Lemon Juice to prevent darkening.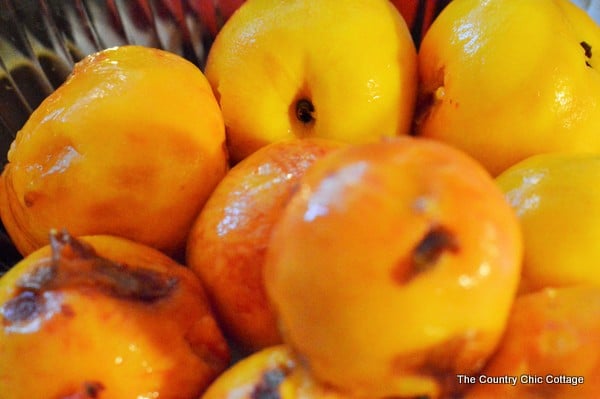 In a medium saucepan, make a medium syrup by bringing 5 cups water and 3 ¼ cups sugar to a boil.
Pack peaches into hot jars and pour syrup over the top, leaving ½" head space. Run a rubber or plastic spatula round the edges to remove all air bubbles. Repeat until all air bubbles are removed and add more syrup if necessary.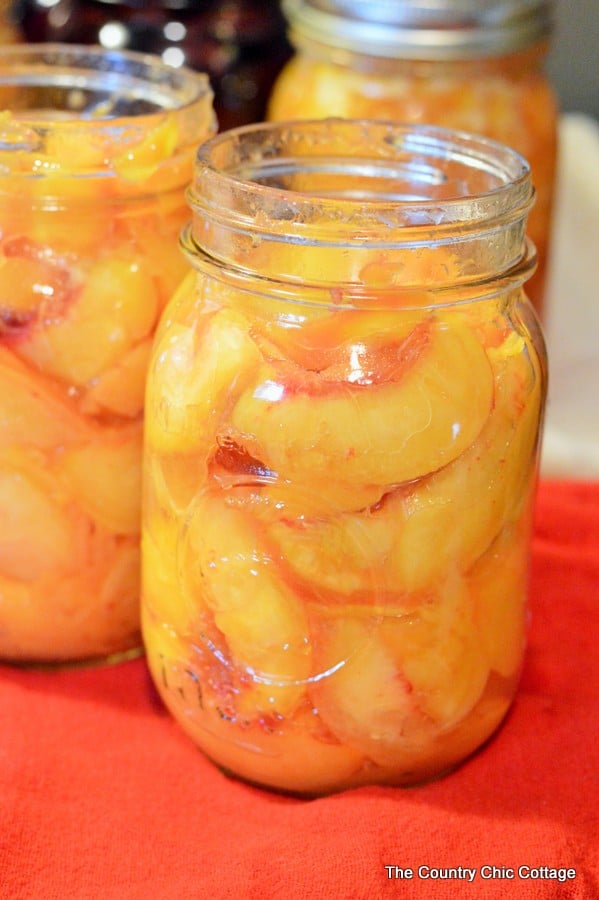 Wipe the rims with a clean, damp towel and affix lids. Tighten rings by hand. Place jars into the water bath canner and bring to a boil. Process for 25 minutes.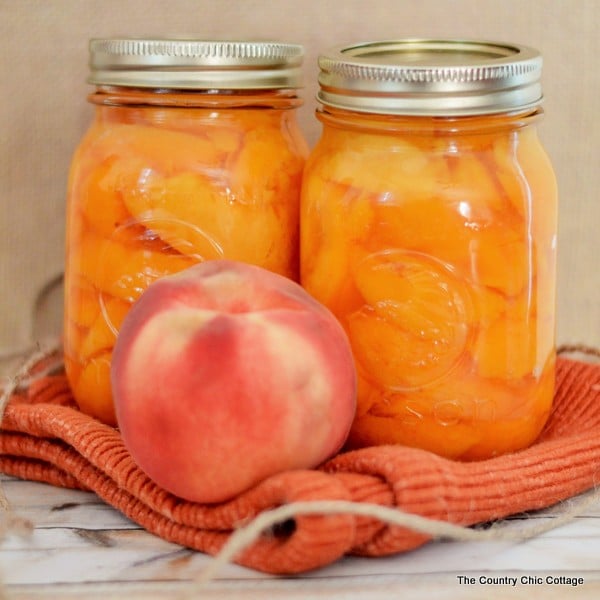 Now that you know how to can sliced peaches. Learn even more about canning with Can It Forward Day. New and experienced canners can participate in a live webcast on www.freshpreserving.com, taking place on ground in Brooklyn Borough Hall Farmers Market, filled with canning demos where viewer questions will be answered in real-time by Chef Acheson and other experts while they learn the most popular (and delicious) home canning recipes. You can actually watch the live stream below!
You can also WIN a prize pack right here! The prize package is provided by Ball and will include the following items. US residents only, 18 years or older, and void where prohibited.
· The New Limited Edition Spring Green Heritage Collection Jars (2 cases): These limited edition jars commemorate the 100 year anniversary of the Ball brothers' "Perfection" Jar and come in a beautiful green tint. These are being produced only in 2014 and are available in both pint and quart varieties. We would offer a case of each size for review and also for giveaway. (Pint retail value: $9.99 per case/ Quart retail value $12.99 per case)
· Fresh Herb Keeper : Many new to gardening start with herbs as an easy first step. To savor the seasonings, Ball has developed a new product to keep herbs fresh for up to two weeks. (Retail value: $12.99)
· Dry Herb Jars : A perfectly-sized solution for storing your dried herbs. Great for storing seasonings, spices and rubs too! Stackable, low-profile design makes pantry or drawer storage more efficient than old, mis-matched containers. (Retail value: $4.99)
· Frozen Herb Starters : Preserve your fresh seasonings in ready to use cubes filled with butter, oil or other liquid for easy and flavorful meal starters. (Retail value: $11.99)
· 5 Blade Herb Scissors : Stainless steel blades to gently cut and evenly slice herbs like basil, parsley and cilantro. (Retail value: $9.99)
· Ball Blue Book : Offering 125 pages that will guide you while you learn about preserving, this book provides information on equipment, instructions for the preserving method and recipes! (Retail value: $6.49)
Enter to win this prize pack in the rafflecopter widget below. Then head to Fresh Preserving for Can It Forward Day and learn more about canning!
A Year of Jar Crafts
Sign up for our email list to get a FREE book with an entire year of jar crafts! 12 months, 12 crafts, tons of fun!