A fun carrot spring wreath for your home decor at Easter or throughout the spring season. Make this wreath in just minutes by following the directions below. This one is super easy and will make a unique statement on your front door. The cones for our crafting were provided by FloraCraft as part of our Crafty Hangouts series.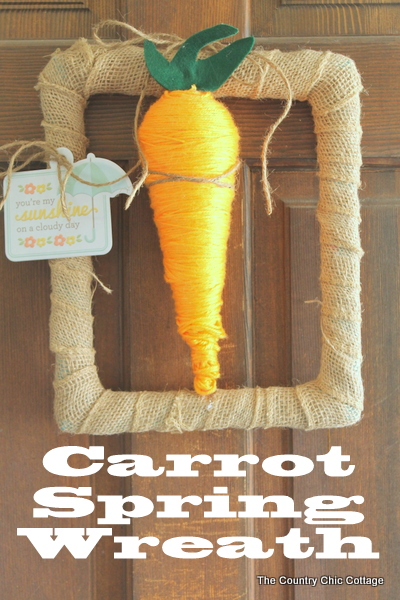 I am joined by Carolina from
30 Minute Crafts
in the video below as we craft with StyroFoam crafts from FloraCraft. What would you make with a cone? Watch below and see what we make.
Watch the video above for the full instructions. Here is a brief explanation if you miss any of the instructions in the video:
Cut a StyroFoam ball in half and add to the top of the cone with hot glue.
Cut a piece of felt into a funky or fun shape and stick into the top. Secure with a little hot glue.
Start wrapping at the very top with orange yarn. The top will need to be secured in a few places with hot glue so it does not slide off. After that you can wrap the rest rapidly without securing.
At the bottom use hot glue and quite a bit of yarn to create a carrot "tip".
Wrap a frame in burlap or strips of any fabric for a wreath form.
Tie the carrot on with jute twine and secure with a little hot glue as well to hold in place.
Tie on a fun spring saying to your wreath as well.
Hang on your door.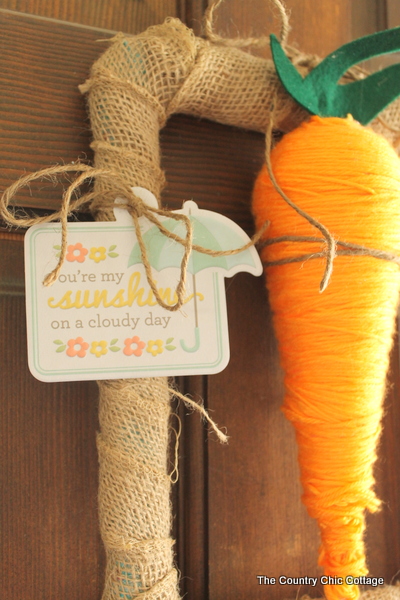 Enjoy this carrot spring wreath all season long. Be sure to see all of the other cone crafts at Crafty Hangouts. What would you make with a cone for spring?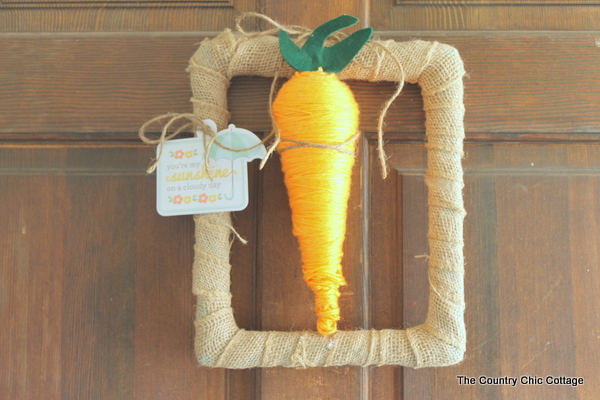 Portions of the products used in this tutorial were given to me for free for my participation. All projects and opinions are my own however.