I am continuing with Craft Lightning week and showing you how to make these caterpillar rocks. These cute rocks will look great in your garden. Painting rocks to look like a caterpillar is even easy enough that the kids can do it as well. Caterpillar painted rocks will add a fun touch of whimsey to your garden. If you missed any of our rock ideas, be sure to see the crafts from day 1.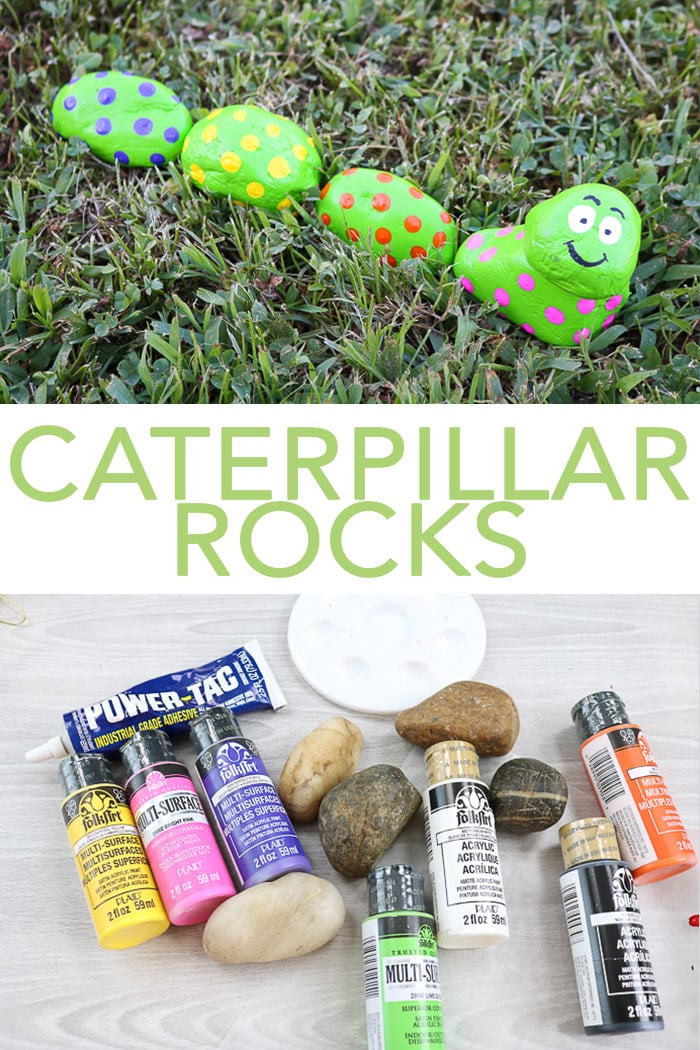 Supplies needed to make caterpillar painted rocks:
Some links below may be affiliate links which means that you do not pay anymore, however, a small commission will go to this site.
Rocks (I used 5 but you can make this as long or as short as you would like.)
Paint (green, white, black, and other colors for dots)
Adhesive (Beacon Power-Tac works great on rocks!)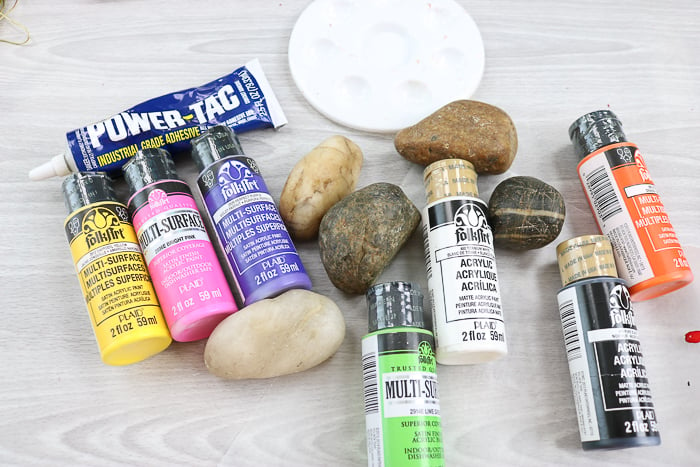 How to make caterpillar rocks:
Start by painting your rocks green. I did all sides for a more finished look. This may take 2 to 3 coats. Be sure to allow to dry in between coats.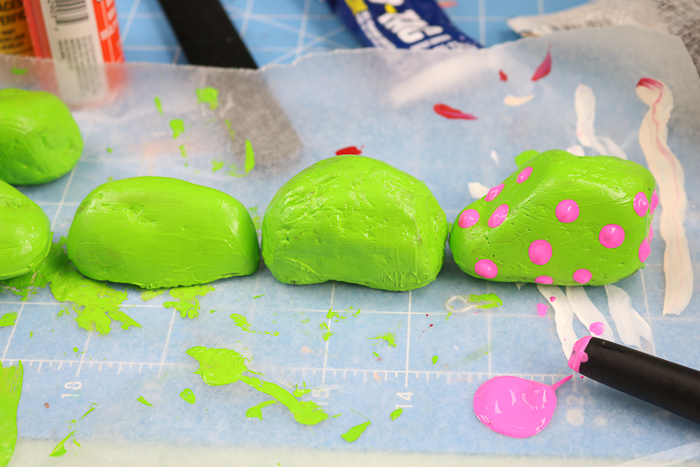 Then use the wrong end of your paintbrush dipped in paint to add dots to all of the rocks. You can use any colors you like and as many or as few dots as you like. The rock that will be your head will need eyes and a mouth as shown below.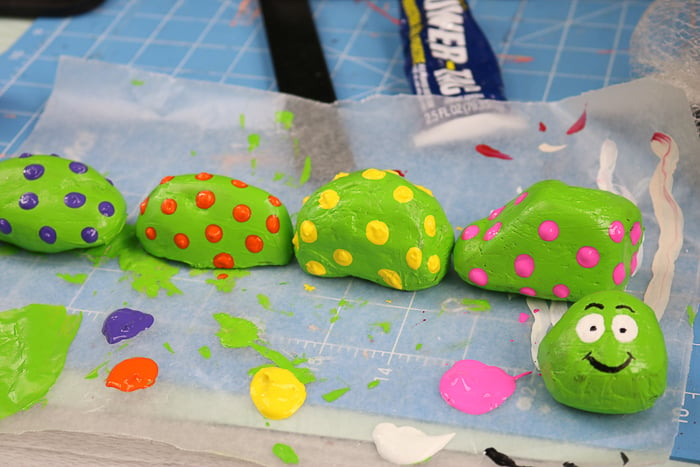 Allow the paint on all of your rocks to dry completely. Then stack the head on one of your rocks and use the adhesive to glue it on. I didn't glue the other rocks together but you can if you would like. Allow your glue to dry before adding your caterpillar to your garden.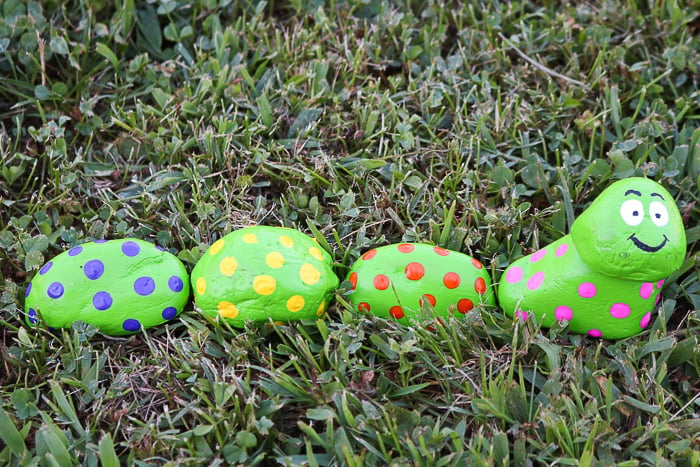 Caterpillar rocks are so adorable and so easy to make! You can make this project with rocks you find outdoors.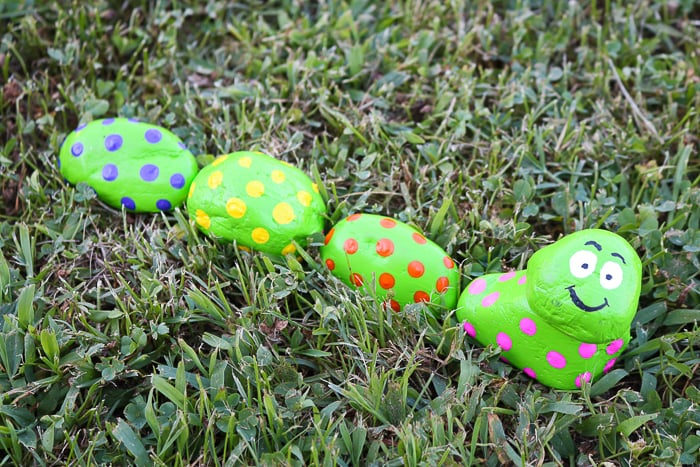 Go for a rock hunt with the kids then break out the paint. They will love making this cute project and adding it outdoors.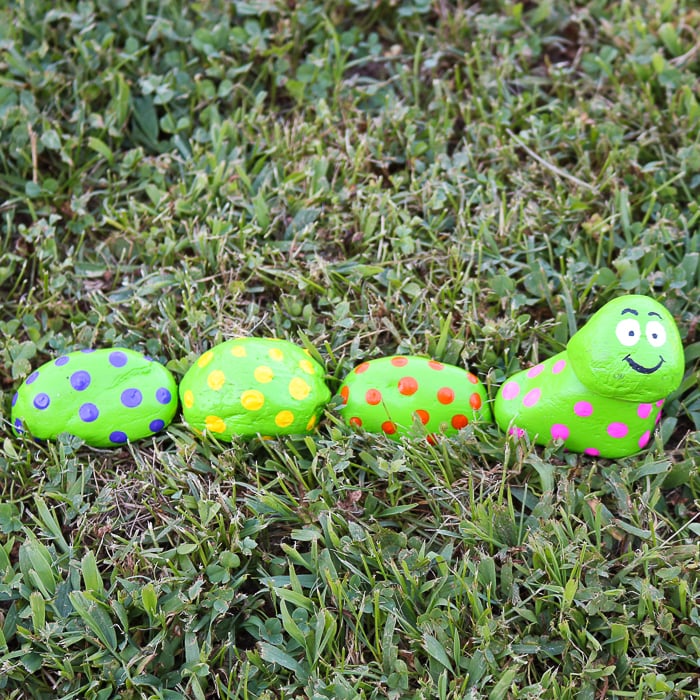 Will you make caterpillar painted rocks this summer?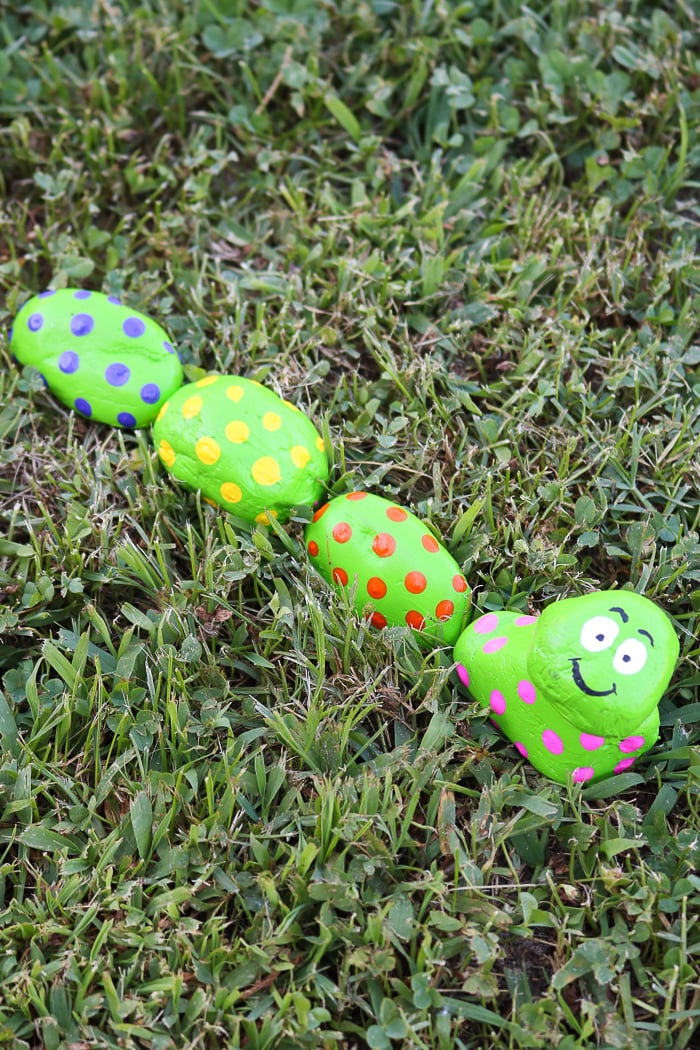 Love these rocks painted like a caterpillar and want more ideas? Try the rock ideas below!
Can't get enough caterpillars? Try these caterpillar garden stones from That's What Che Said.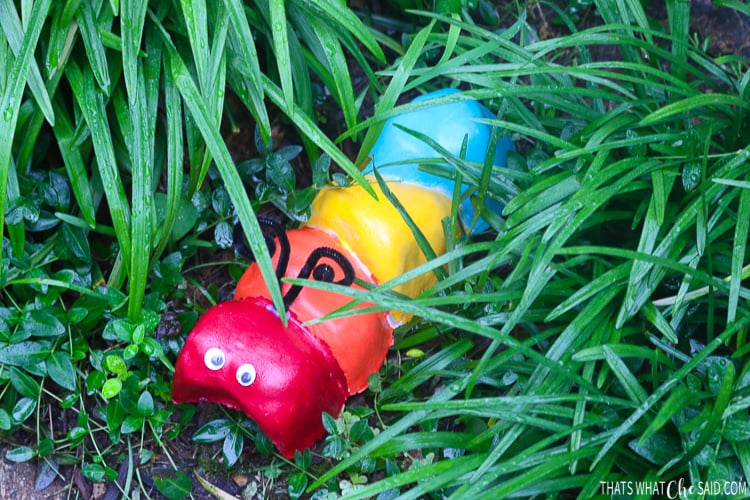 Make these galaxy stones from One Project Closer then hand letter or add vinyl to dream big!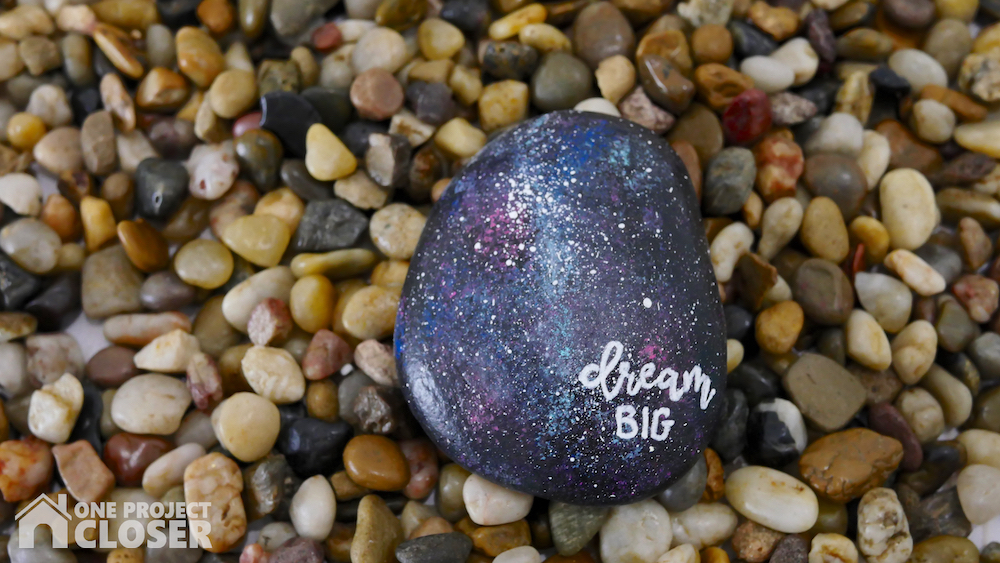 These prayer rocks from Ginger Snap Crafts are easy and oh so cute.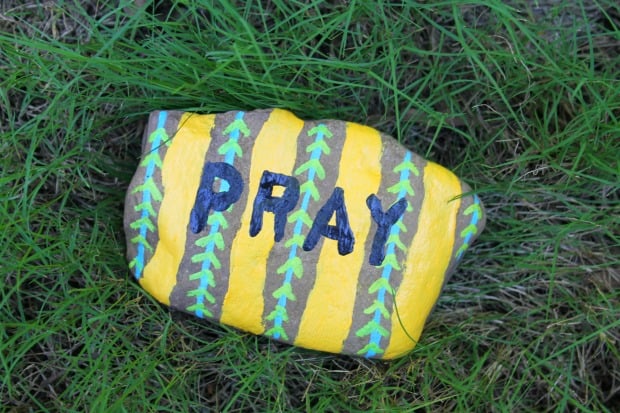 If you love Harry Potter, break out your Cricut and make these Harry Potter rocks from Pineapple Paper Company.
You can also add Harry Potter and his friends to painted rocks like these from Me and My Inklings.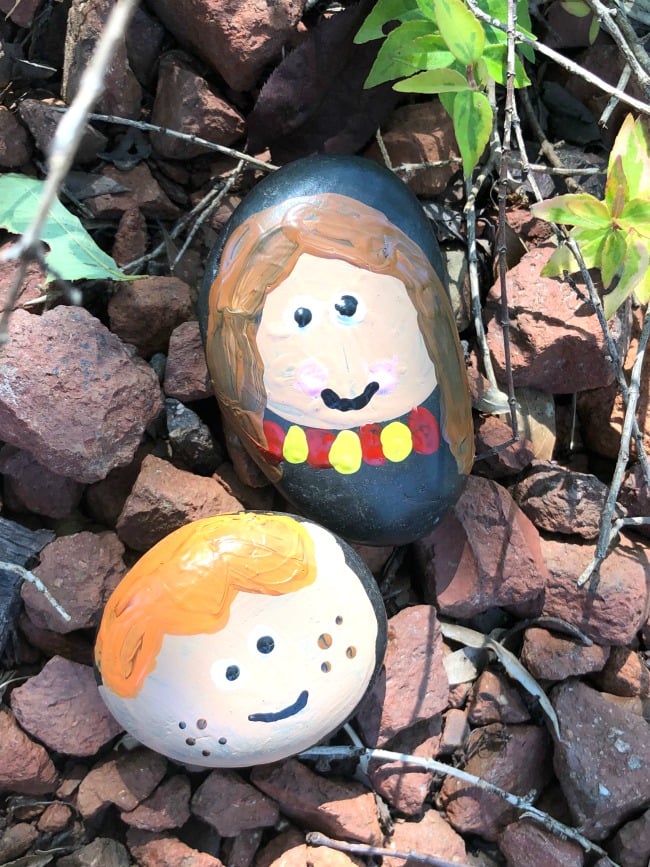 Grab some rocks and either make our caterpillar rocks or any of these other ideas this summer!