Last year was our first year using a Christmas advent calendar of any type and the kids loved it. But y'all they can be a TON of work to make. Plus I wanted one for the 24 days leading up to Christmas — 24 days is even more work. So I came up with a super simple and easy way to make an advent calendar. It is even compact so you don't have to hang anything on your walls. Are you ready to get started?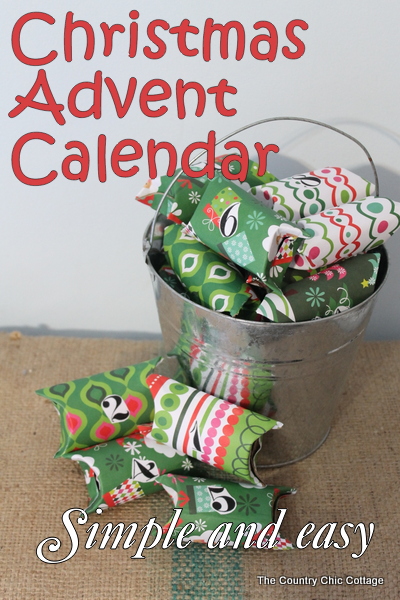 Break out your toilet paper and paper towel rolls cause we are also going to be recycling. I used 24 rolls for my calendar. Some were toilet paper rolls and others were paper towel rolls that I cut to the same length as my toilet paper rolls. I cut some scrap book paper into 4 1/4 by 6 inch pieces. You could use wrapping paper or anything else you have on hand. Try the wide selection of
Christmas scrapbook paper on Amazon
.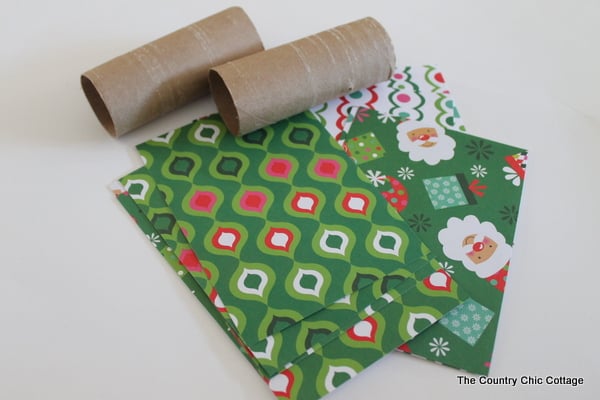 I coated the back of my paper in Mod Podge first. I think this helps avoid wrinkling. Just a quick thin coat will work fine.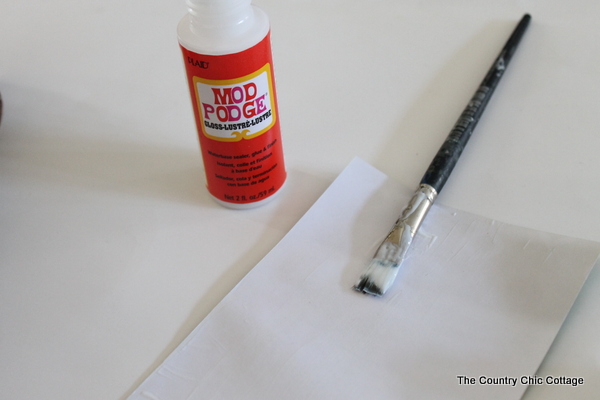 Then put additional Mod Podge on the roll itself and wrap with your scrap book paper. It overlaps slightly so secure with some Mod Podge at the overlap.
I then printed some numbers from The Graphics Fairy — FREE — onto card stock. I then cut those out and Mod Podged those onto the rolls. All 24 of em….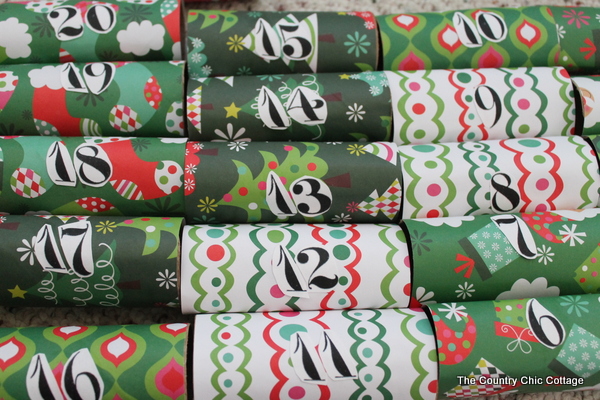 I put candy in each of them. Then did you know that if you fold in the ends of a paper towel roll they look just like pillow boxes? How cute is that? So simple and easy too!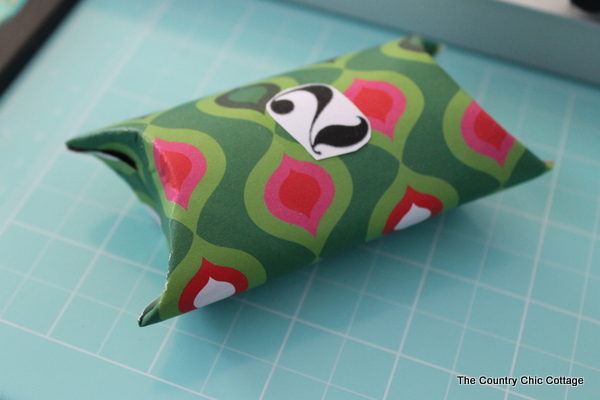 I dropped them all into a metal pail. Ready for December 1st!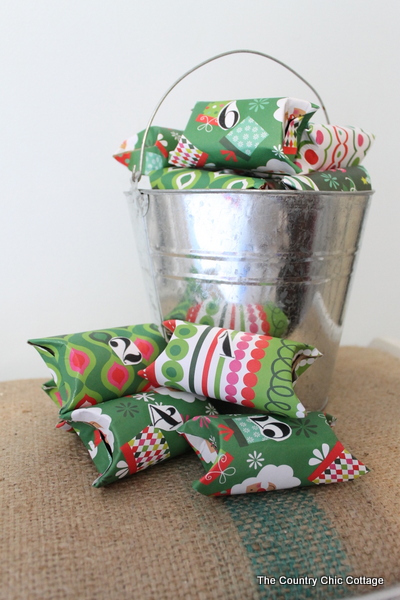 You could of course do just the 12 days leading up to Christmas. But my bunch will love to countdown all month long.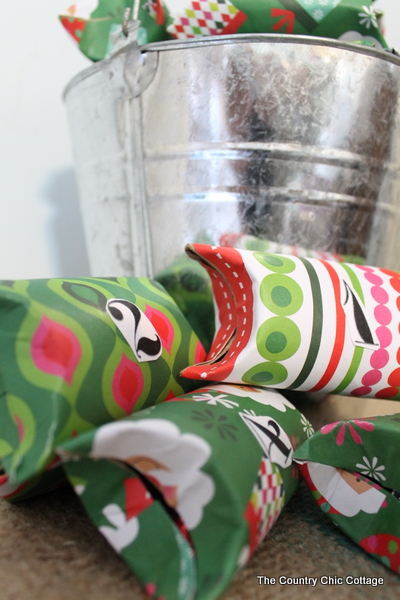 I love that I don't have to find a place to hang this. Plus all it cost me was 99 cents in scrap book paper and the price of the candy inside. Simple yet tons of fun for kids and adults alike. So do you use an advent calendar? And did you know that toilet paper rolls could look like pillow boxes? Cause I surprised myself with this one!