I wanted to give y'all a Christmas home tour this year just so I could share all of our Christmas decorations. I have had a fun time this year with multiple trees and embracing a rustic style. I am sure y'all will love it! You have seen our Christmas tree already but you can see it again below.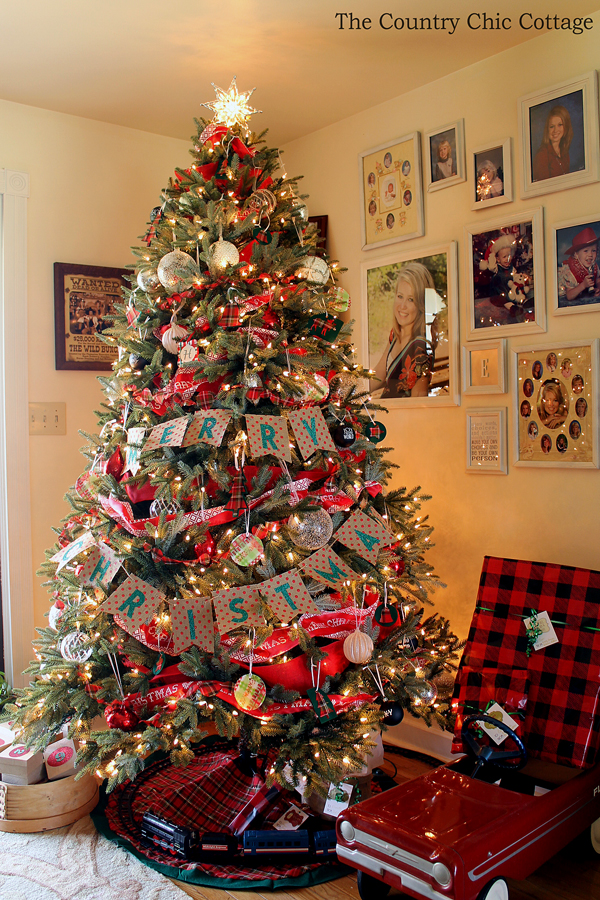 The picture above was from when we first put it up but it looks a little like the below image now.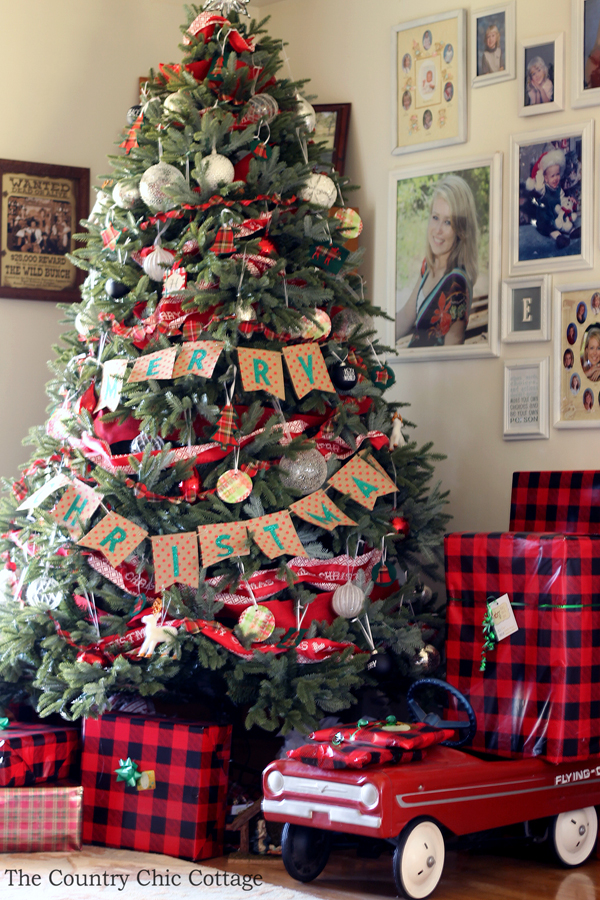 Yes the collection of presents underneath had grown and they are all waiting on Christmas morning!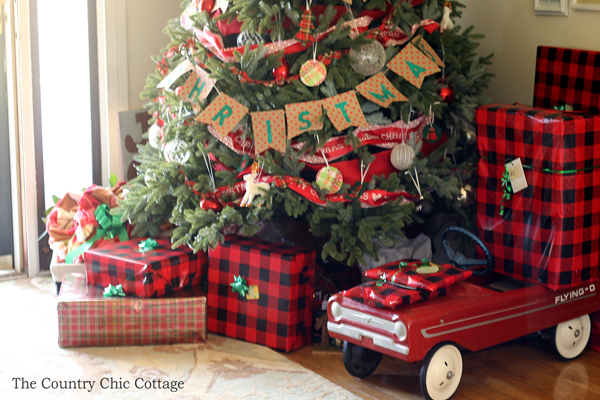 The door next the the tree needed a little something so I covered some paper mache letters in paper for a festive addition to the top of the door.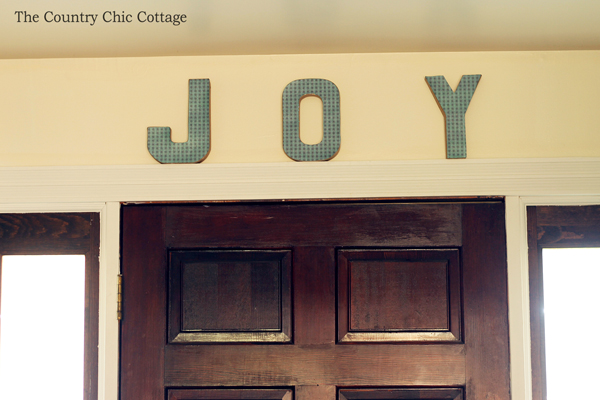 You have seen our Christmas mantel in another post. You can click here if you want to see more of the items that we used here.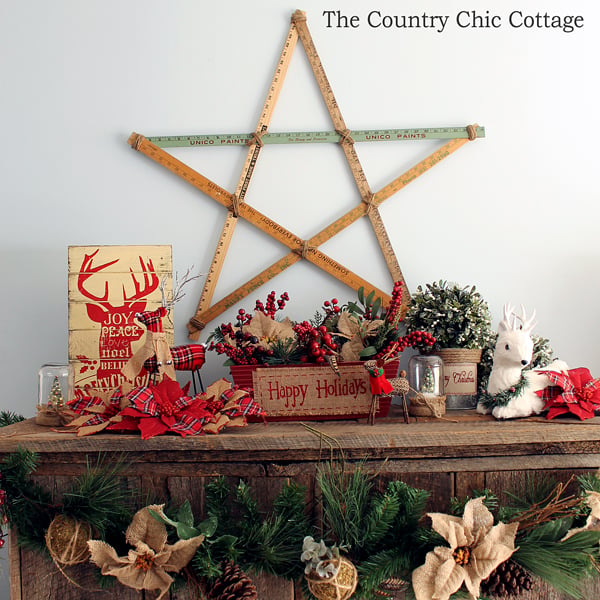 Next to the mantel I have a small cupboard and the top of it just needed a little something. A miniature tree fit the space perfectly.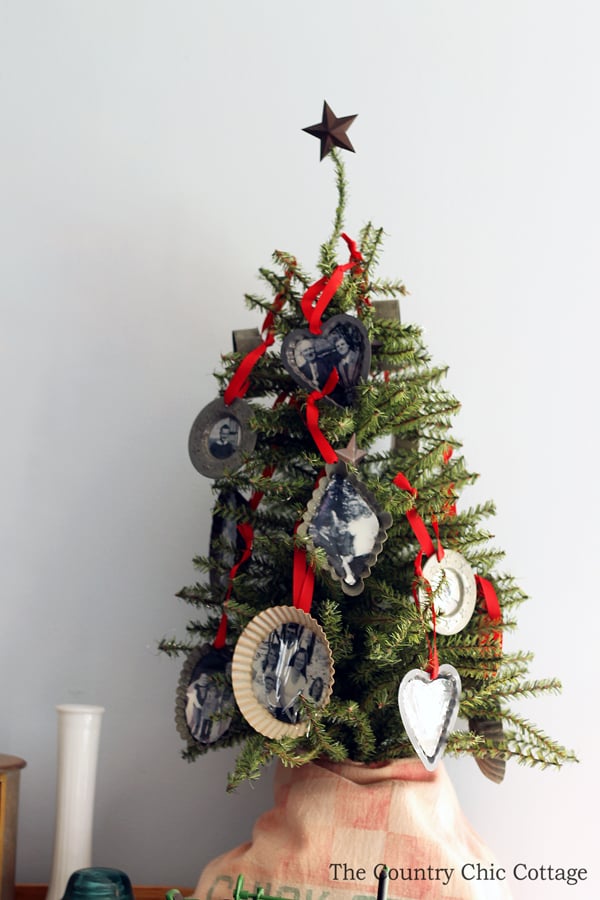 You can see more about how to make my family tree ornaments here. They are some of my favorite Christmas decorations and make an appearance year after year.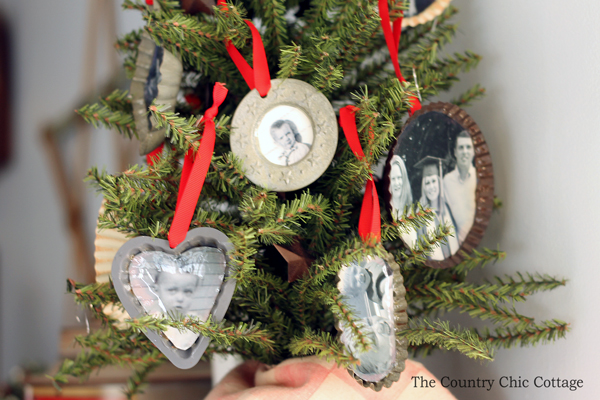 I went a bit crazy and added a small miniature tree in our kitchen as well. It is adorned with cookie cutters and our gingerbread houses for the year surround it.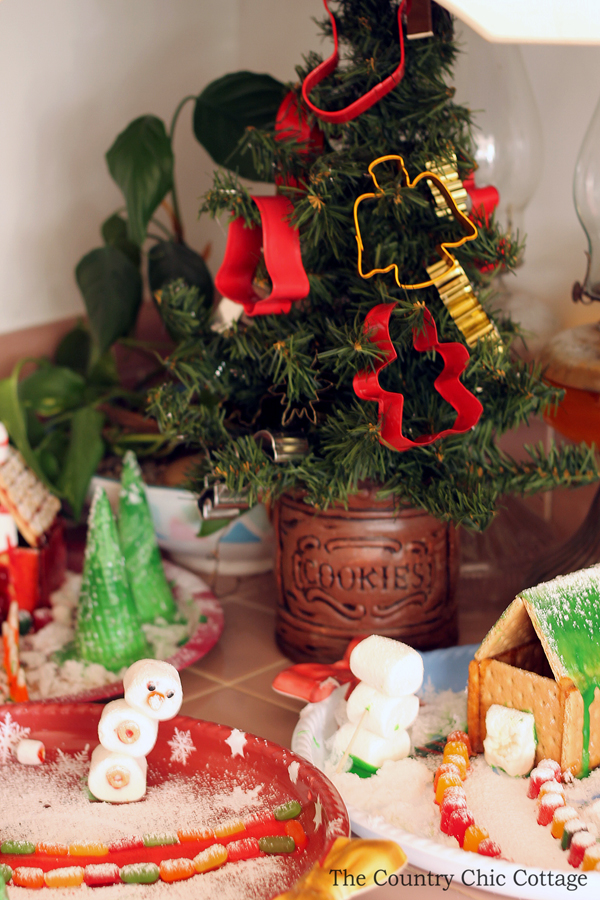 We love making these gingerbread houses from graham crackers year after year. They are easy to make and have become a family tradition.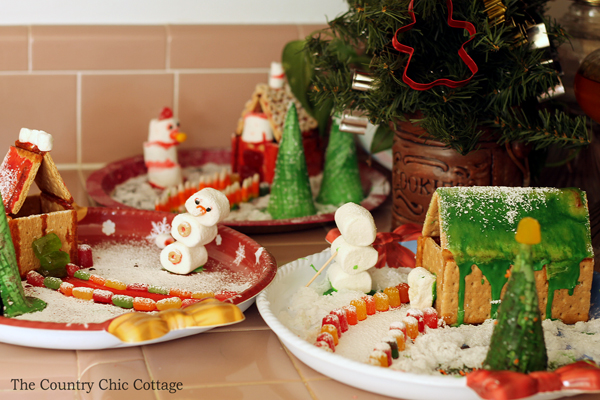 The kids also have a tree in their rooms. The one below is the tree of my teenage daughter.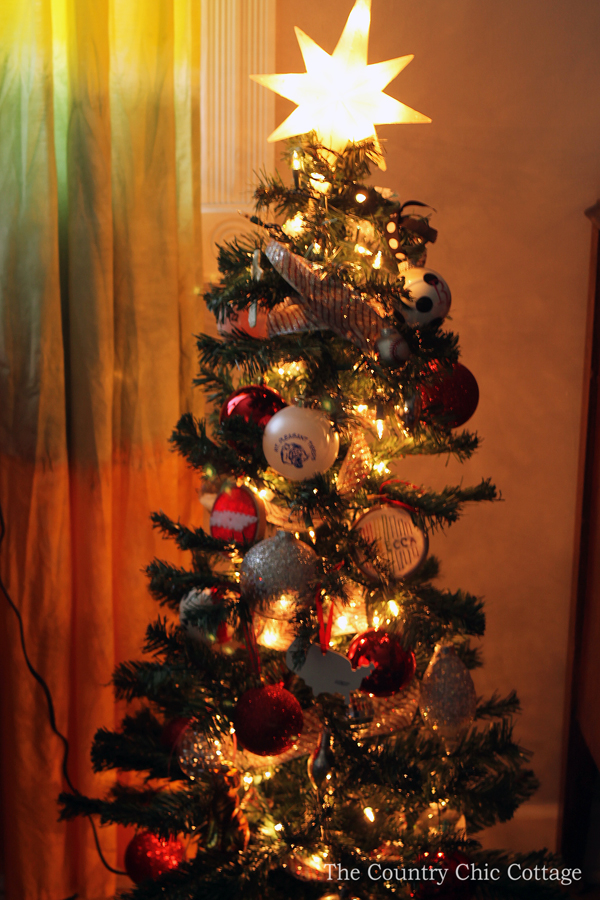 And finally the tree for my 10 year old son. I turn them loose on these little trees to decorate any way that they wish. This is another fun family tradition around our home at Christmas.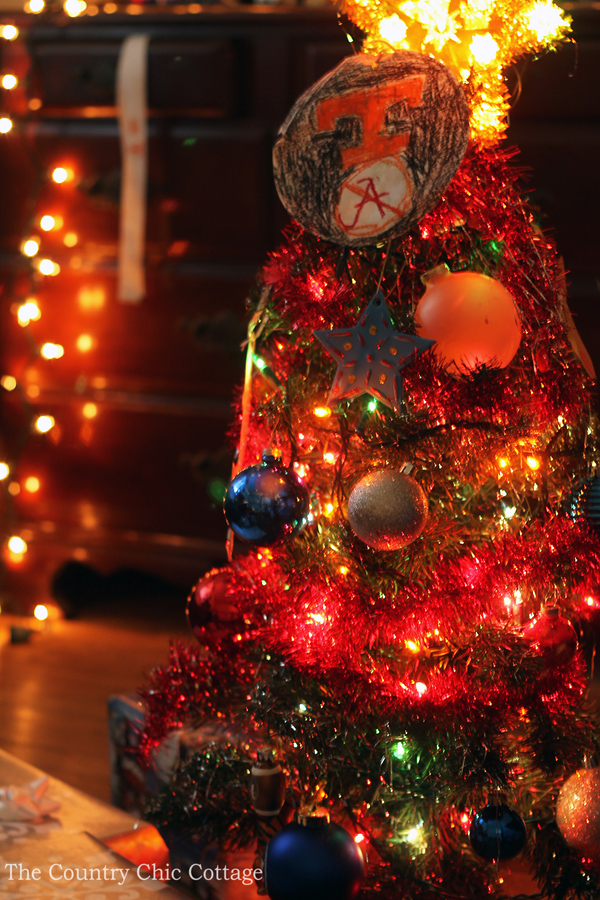 I hope you enjoyed this little Christmas home tour. If you don't have time to visit the blog between now and then, from our family to yours….Merry Christmas!