I was sent some FrogTape painter's tape to try and knew that I would make a color block book shelf immediately. If you have been hanging around here, you may know that we are in the middle of a teen room remodel and the book shelf needed a splash of fun. I think I accomplished the fun factor….what do you think?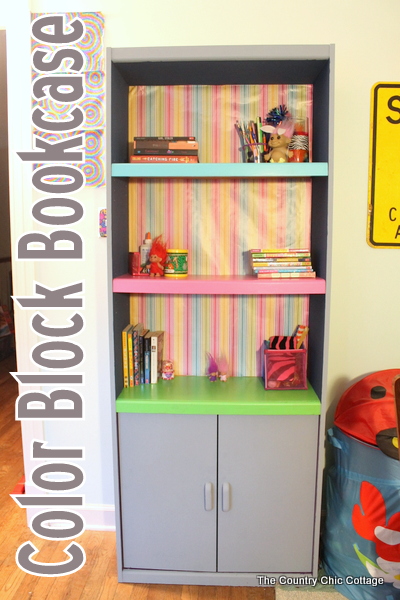 Are you ready to see the before? Hold onto your hats ladies and gents.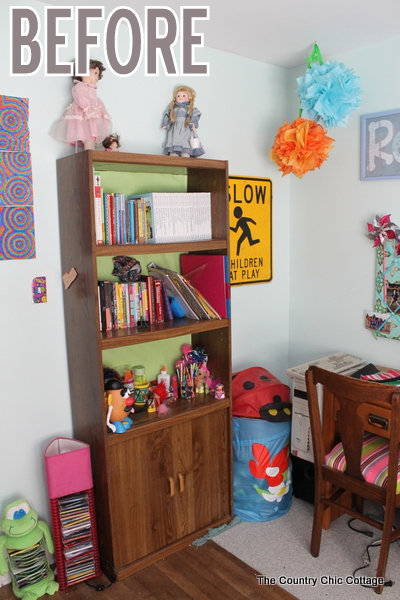 Yep, it was your typical boring cheap-o laminate bookshelf. I started by taking the shelves and doors off. I then gave everything a really good cleaning, sanding, and another cleaning. I then used my FrogTape painter's tape to mask off areas.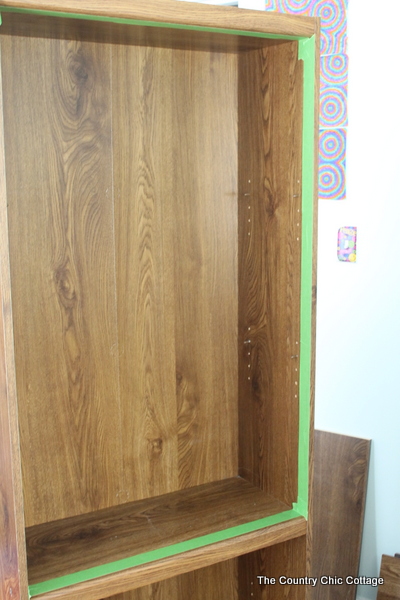 You see there are a total of NINE colors on this bookshelf so masking was very important. I wanted my lines to be super clean as well so FrogTape painter's tape was the best choice for this job. FrogTape® is the only tape treated with paint block technology, a super absorbent polymer that reacts with the water in latex paint and instantly gels to form a micro-barrier that seals the edges of the tape, which helps prevent paint bleed. This means you are left with awesome lines like these once the tape is removed.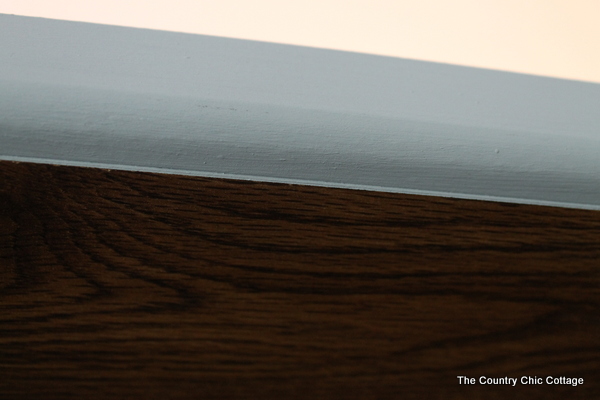 Now all that is left is to continue to mask off and paint all of the areas of your color block bookshelf. Yep, I even did the inside of the bottom cabinet.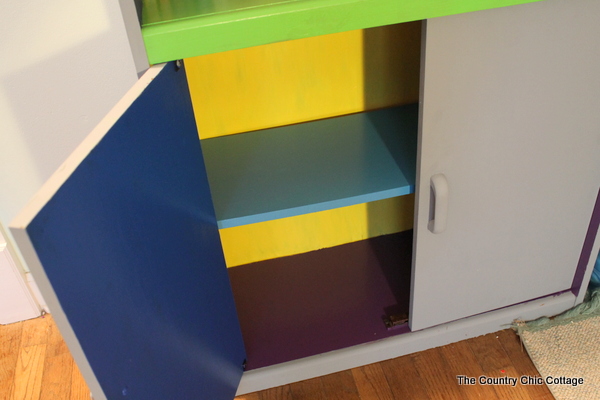 This project takes a bit of patience but it is so worth it. Plus it will make a huge splash in my daughter's new room. Be sure to stick around here to see the full reveal soon. I also lined the back of the bookshelf with wrapping paper to add even more color.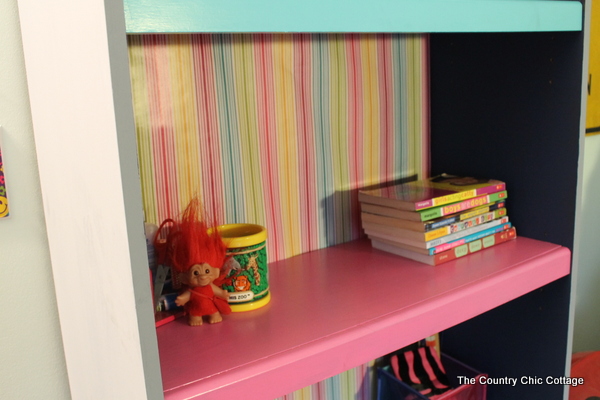 This is going to be one colorful room reveal. I could not have managed this project without the super clean lines from FrogTape painter's tape. I am converted now. All of my painter's tape will be green. What about y'all? Have you ever tried it? Take my advice and give it a try…you may never go back.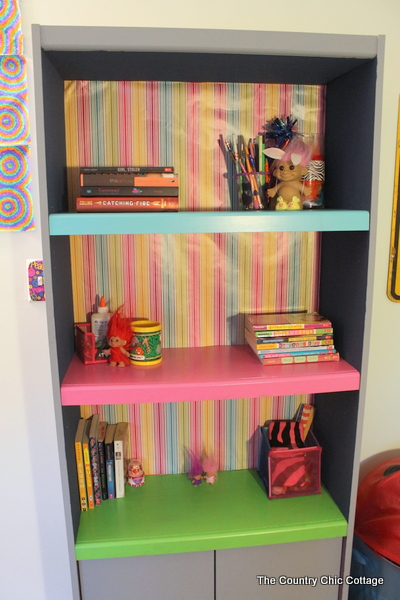 Got a paint project coming up? Dreaming of stripes? Tons of colors? Don't go any further until you give FrogTape painter's tape a try!