My crackle paint obsession continues…this time on furniture! Check out my crackle finish on this tray table top plus learn how to do your own.
What about a little before and after first?? Here is the after….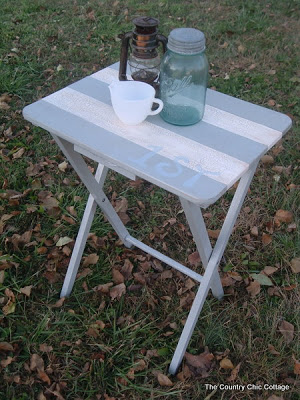 And the before…this tray table was $1 at a yard sale…but boy oh boy did it need some love! I started with Krylon Dual in gray…cause I am in love with that paint…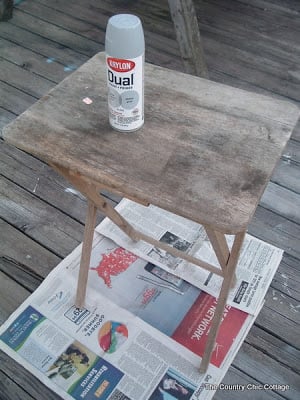 But this table is all about the faux finish! For that I used the DecoArt designer series in white, DecoArt one step crackle, and the Americana sealer to finish it off…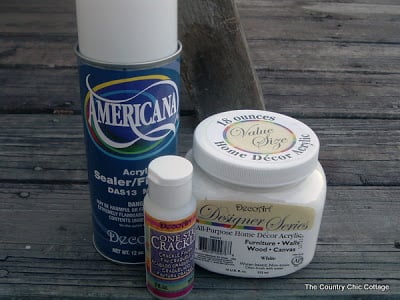 First I painted two white stripes across my new gray table. Two coats on each one…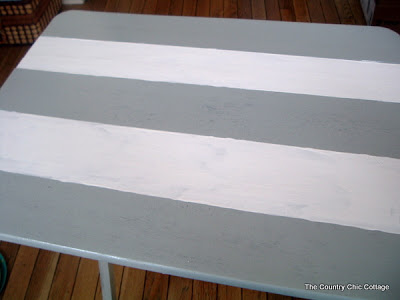 Let that dry, then spread on the one step crackle. Watch the magic over the next hour. I seriously heart this one step crackle medium. Amazing stuff…seriously amazing!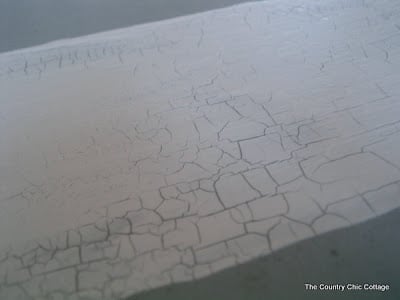 I then used some stain I had one hand to age over the crackle. I just put on some stain then wiped it right back off. I did each area 2-3 times. Until it looked just right…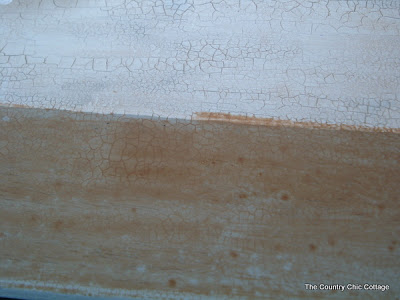 I used some stencils to paint on "1st". I want 3 of these eventually. And this "1st" belongs to my first born. 🙂 See what I did there. It has not yet made them stop fighting over this one though…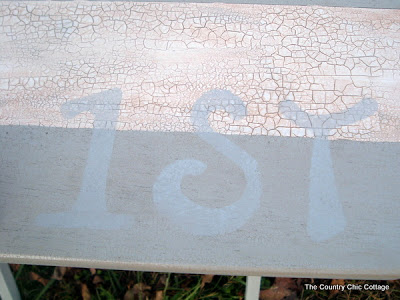 Two coats of spray sealer over the top will keep it looking great for a long time! This was my first time trying out the spray sealer and it is great. I applied two coats and had absolutely no issues.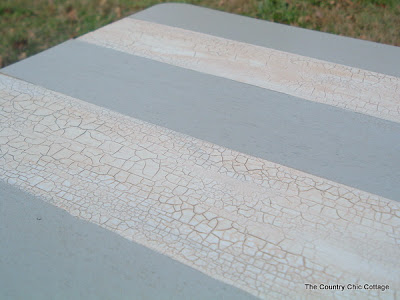 Here is the final product!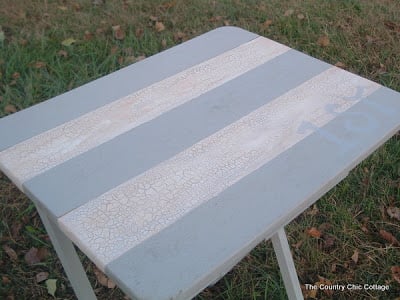 Loving all that crackled paint goodness…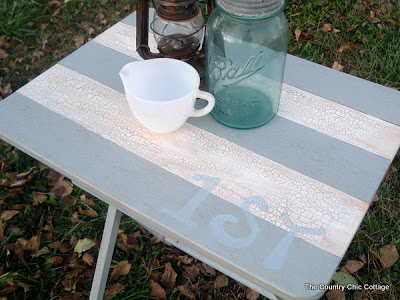 How about some up close beauty shots?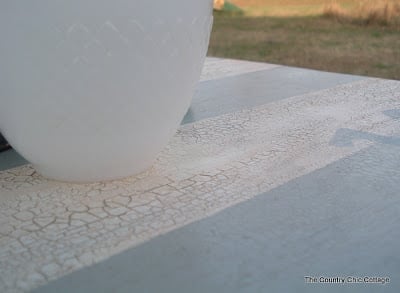 I did the crackle around the edges of the table also…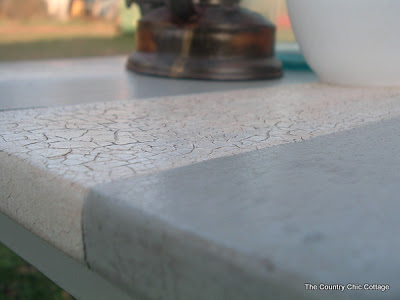 Lovely dark cracks that are the perfect addition to my home…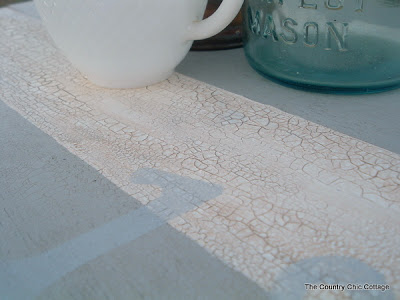 Seriously wondering what else I can spread this crackle medium on…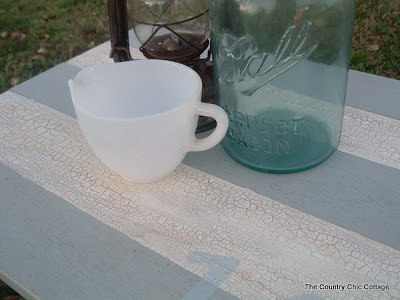 I have to find some more of these to redo. Do y'all think I can find two more for $1 each?? Don't think I will be that lucky…do you?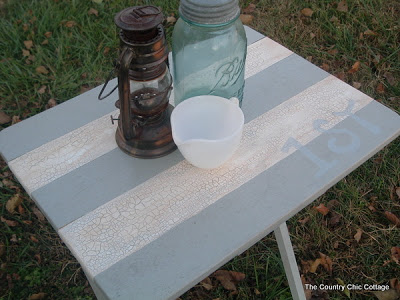 Lovely gray and white chippy goodness…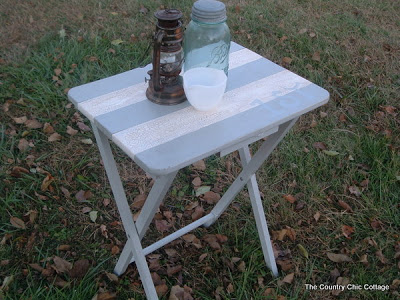 So what would you crackle? Give me some ideas!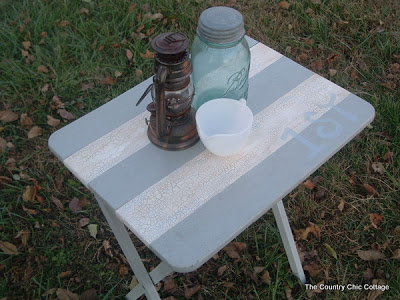 Tomorrow starts our handmade gifts event!! Stay tuned!