I wanted to share the craft cart I added to my craft room along with a new video tour of my entire space. It has been a year since I showed the place I work everyday and I thought y'all might be interested to see the changes. You can also see more than 25 spaces below that will inspire you to have you very own space for creating the things you love.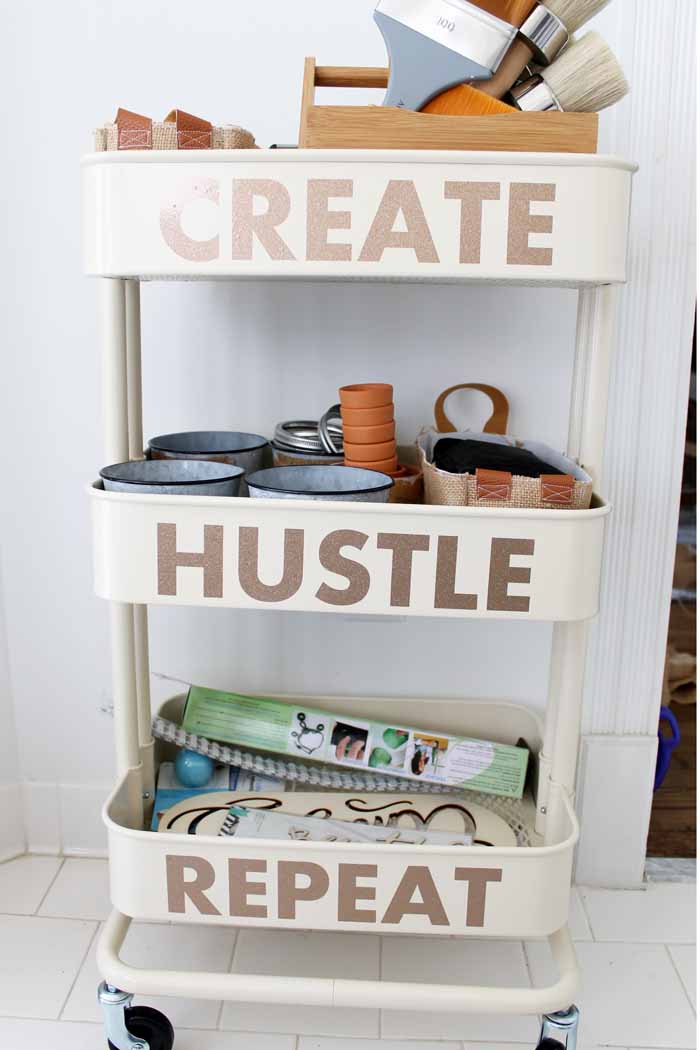 I have wanted one of these carts from Ikea for a long, long time. We recently had a store open in Memphis so I was able to make the trek to get the cart and add it to my space. I used my Silhouette to cut vinyl for the front. Create, Hustle, Repeat is what happens around here daily so it seemed like a fitting slogan for the cart. Hopefully this will keep me focused!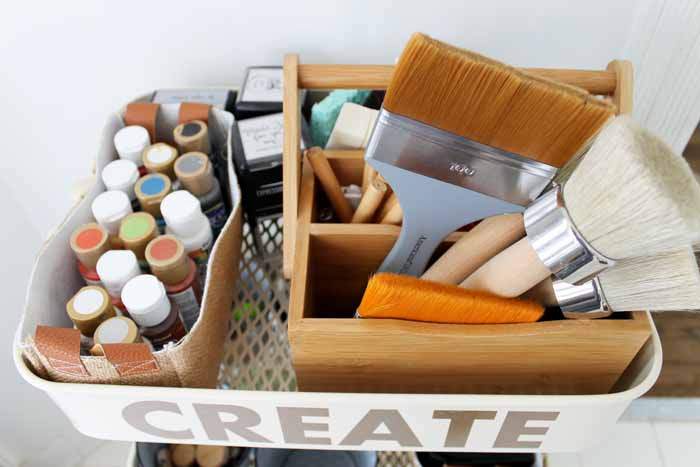 Each layer of the cart contains mostly things I use daily.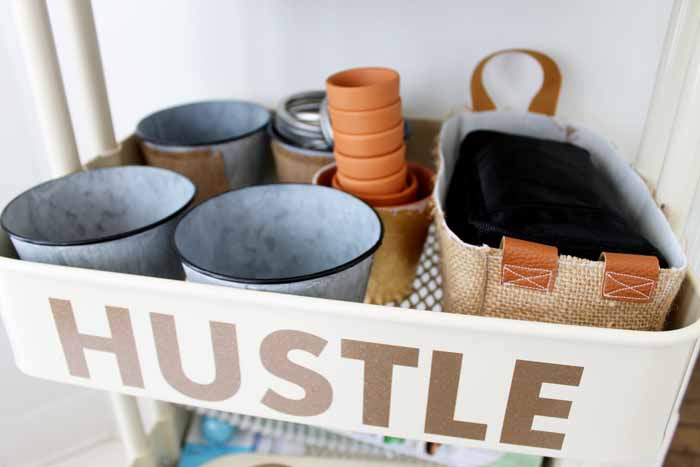 I did reserve the bottom for incoming projects that have not been completed yet. I admit I struggle with how to handle incoming supplies and have for some time. We will see if this helps to keep everything controlled and organized.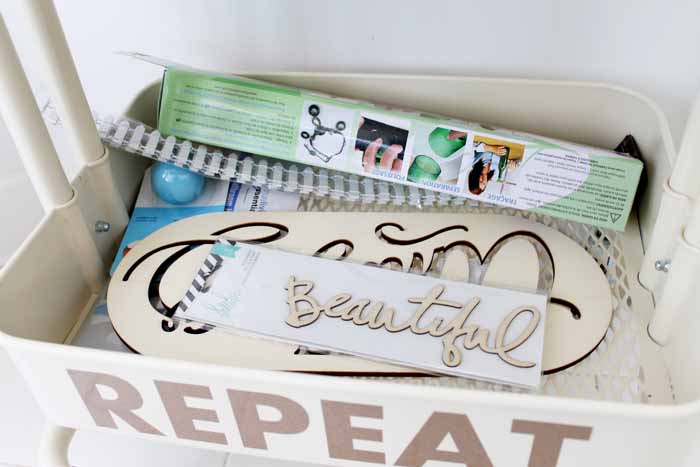 Want to see the rest of my space? You can watch my new video tour below!
Want to see pictures instead of a video? You can click here to see my craft room tour from last year. Some things have changed but the space overall is roughly the same.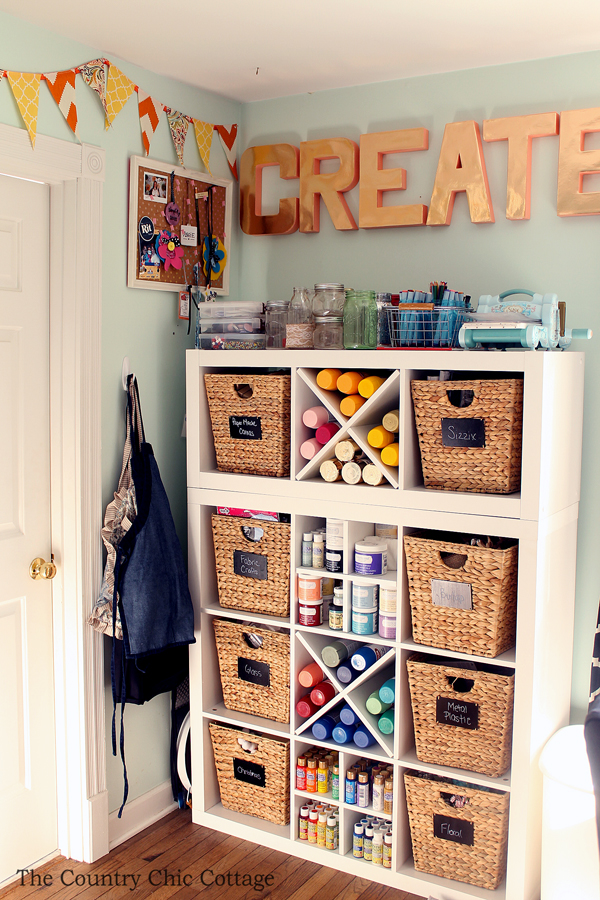 I am also joining in the craft room tours with the lovely ladies from Snap!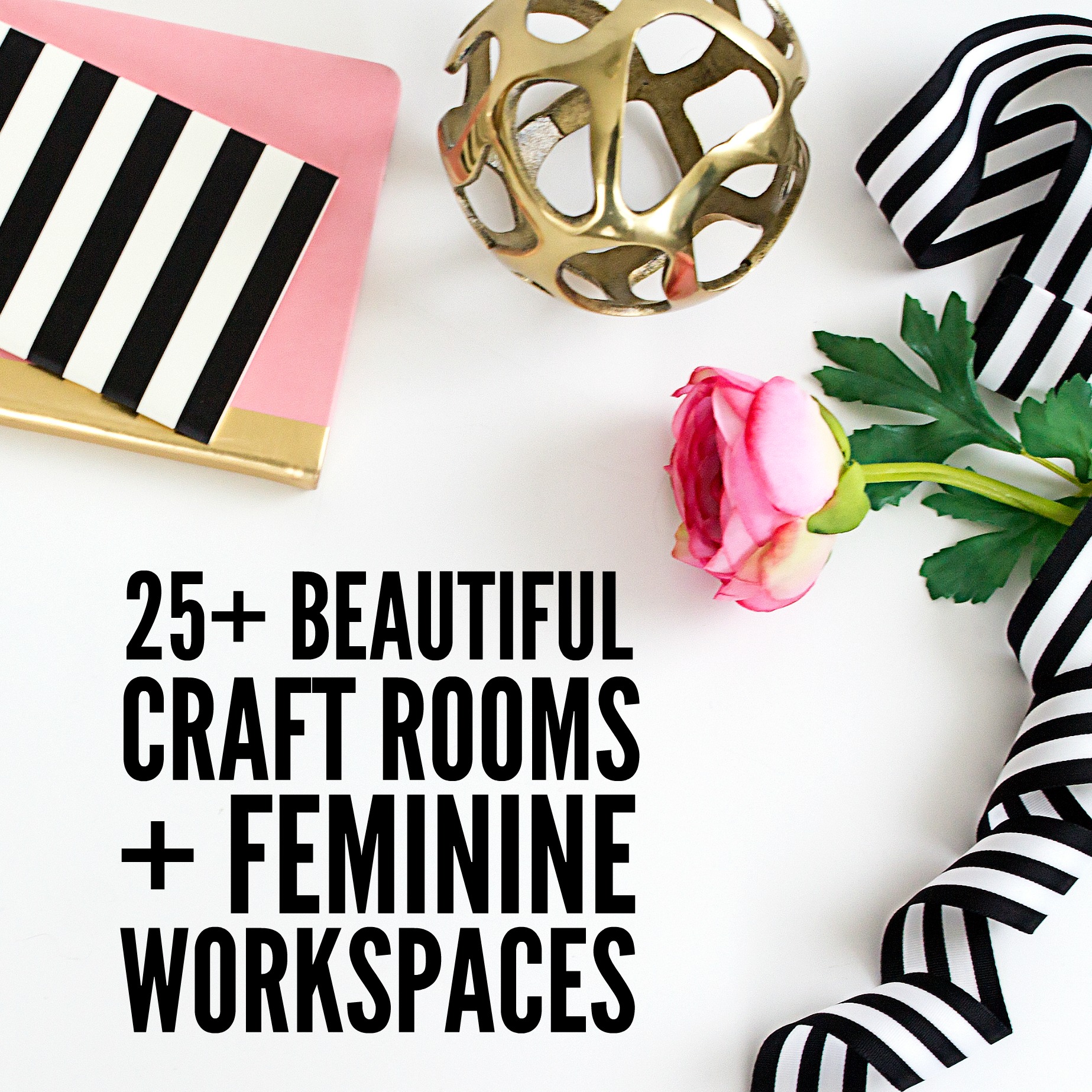 There are over 25 great craft rooms and workspaces to tour below. You will be so inspired by the end of this list!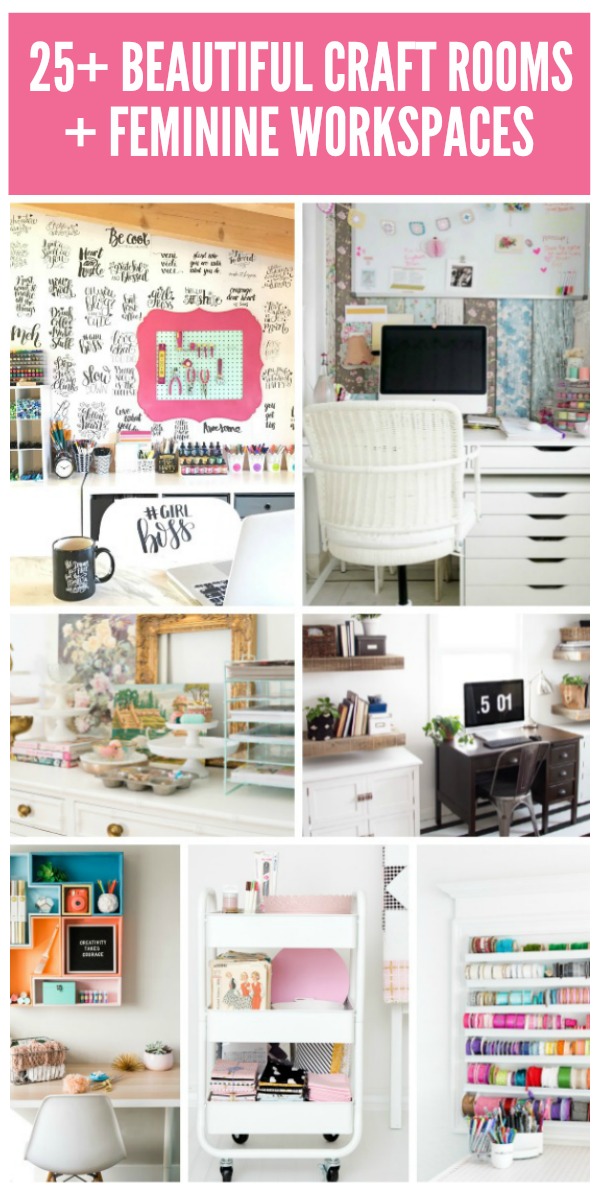 Just click on each of the pictures above and more pictures of the spaces will open in another tab on your computer. Explore the links and pin your favorites! Apply the things you see to your own space!
Hopefully this craft cart and craft room tours inspire you to make your own space to express your creativity!