Yesterday I showed y'all my newly organized craft area. Today I want to share the details on how I organized my craft paint using recycled cans. This is one of my favorite parts of the entire area!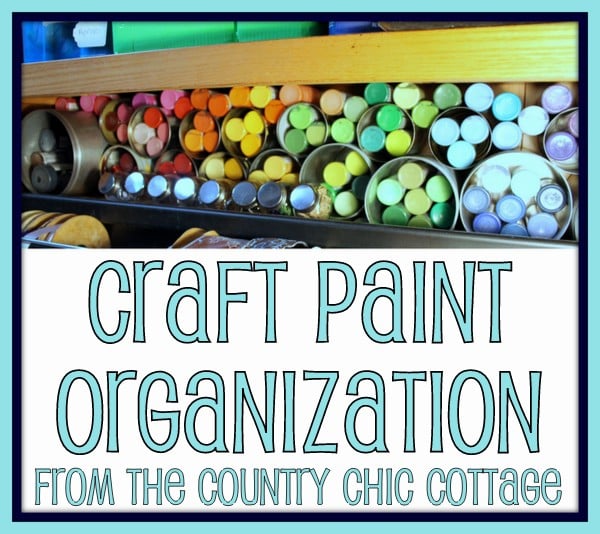 Just look at all of that organized
craft paint
! Just lay down various cans, cookie tins, metal canisters, etc. I used enough cans to almost entirely fill my area. Then I laid in my craft paint in roughly a ROYGBIV pattern. The trick is to face the BOTTOM of your craft paint out. That way you can see at a glance what colors you have. As y'all can see, I am apparently a craft paint hoarder. I think the problem was I never knew what colors I already had so I would just buy new. Not any more!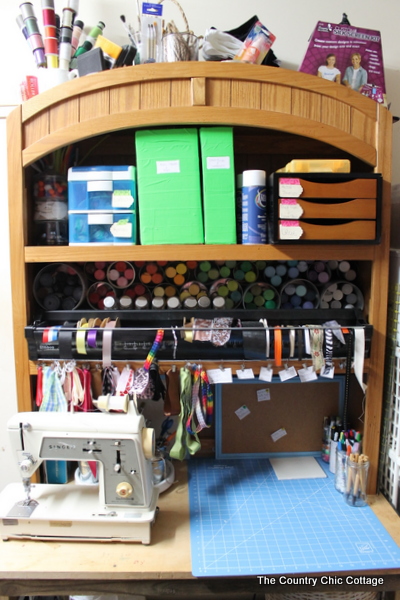 Time to paint something don't you think? What about you? Have you jumped on board the 2013 organization train?
More Home Organization Help
Do images on Pinterest stress you out because they seem more like a fairy tale than something you can actually achieve?
Don't fall into that pretty and perfect trap. You can get clutter-free and organized without living a fairy tale life.
No one knows this better than my friend Hilary! She has an entire course for sale that is dedicated to real-life organization ideas. I love that her approach works for any family with any budget.
Check out her course and judge for yourself!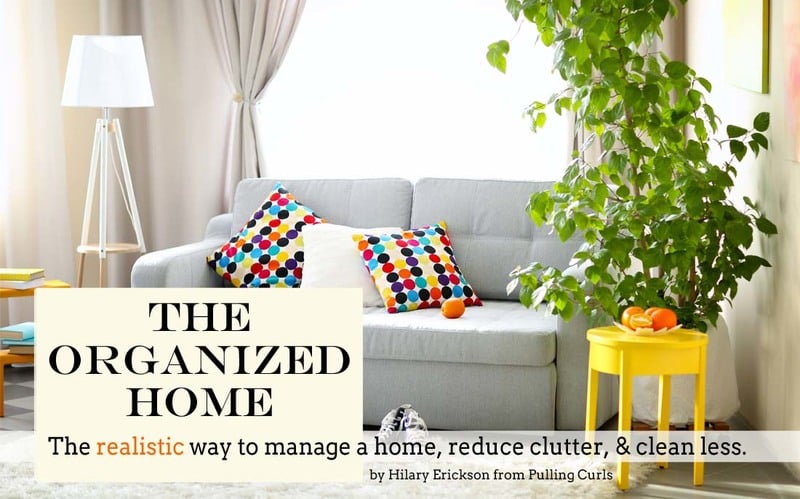 My favorite part of this course is that Hilary strives to make your home easier to clean-up, so that it takes only minutes, instead of hours. Who couldn't use more time and less cleaning?
Plus the system can make your house look fairly put together most times of the day. See for yourself with this course!
Declutter Your Home in 31 Days!
Clear the clutter and organize your home with our daily emails! Every day for a month we will send you a prompt to declutter! Sign up for our email list below to get started.