I did it. I finally did it. It took 2 days. Lots of sweat. Maybe a few tears. But it is done. My craft area is clean and organized.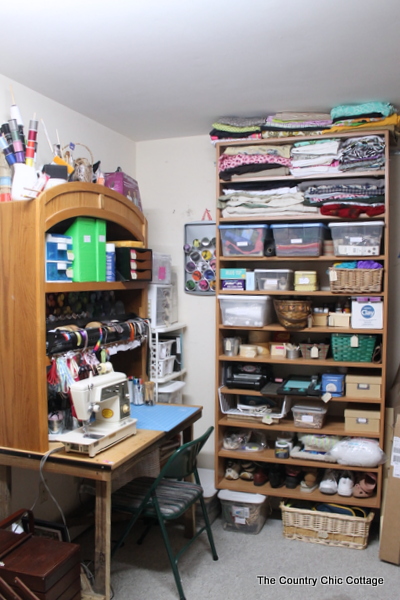 How did I do it? I recruited my 12 year old daughter. I swear y'all I should hire her out. She is a serious organizer who does not back down. She whipped me and my area into shape. Need proof? She even left me with a to do list.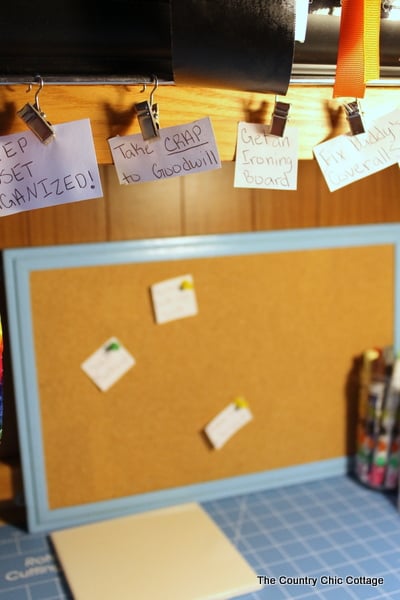 Yep that is serious y'all. But she did a fabulous job….don't ya think? My craft area is actually just a small portion of my walk in closet. So organization was really needed.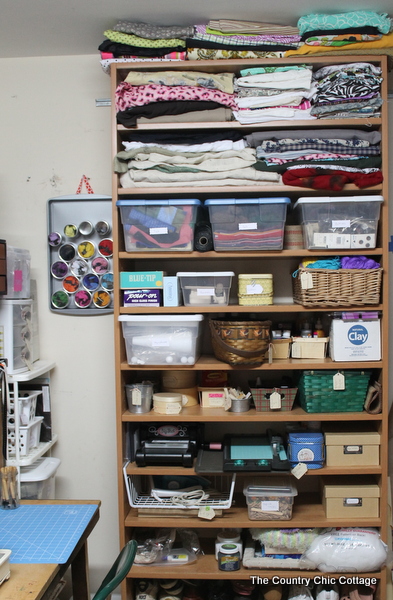 About 8 bags of trash and 7 boxes for Goodwill later, we were done and ready to snap some pictures for y'all.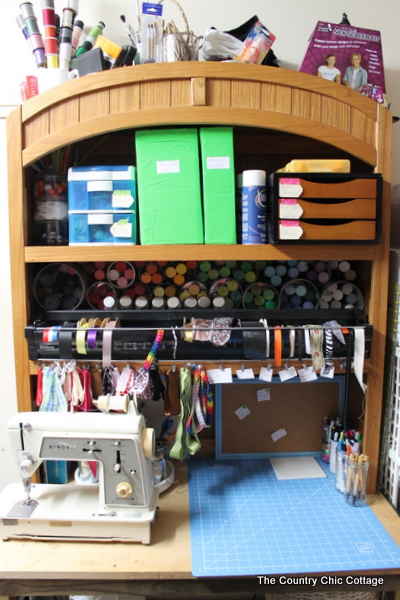 I will be back tomorrow with details on that paint organization above. That is one of my favorite parts! Everything got a home and a label.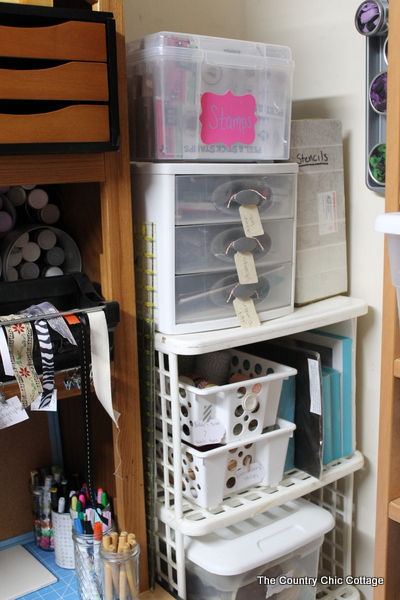 I actually made those book holders using boxes and green duct tape. A perfect and free way to corral my books and sheet music.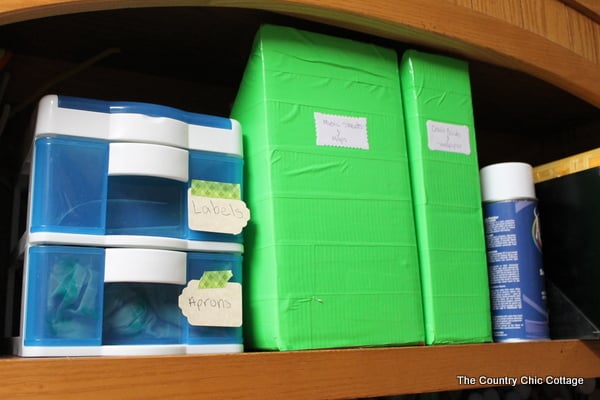 My little organizer did all of the labels. Literally EVERYTHING got a label y'all. I told you she is thorough. Please email me for rates….just kidding….maybe….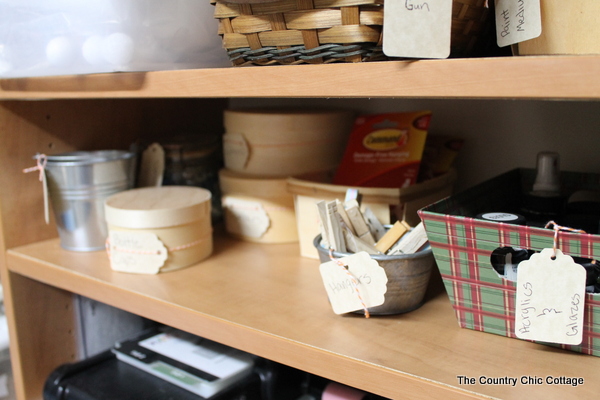 I just had to work in mason jars…you know that! They are perfect for markers and paint pens!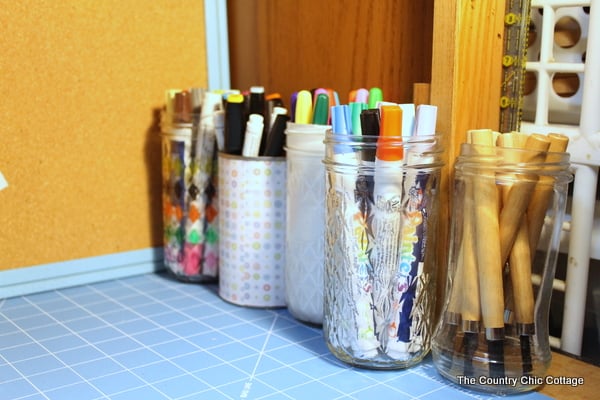 I actually made the thread organizer last year. If y'all want details on it, head on over to see how to make your own. It is still working a year later.
I also wrote up five ways to organize craft supplies over at Crafts Unleashed. Head on over for details on all five ways. They are all in use in my new craft area.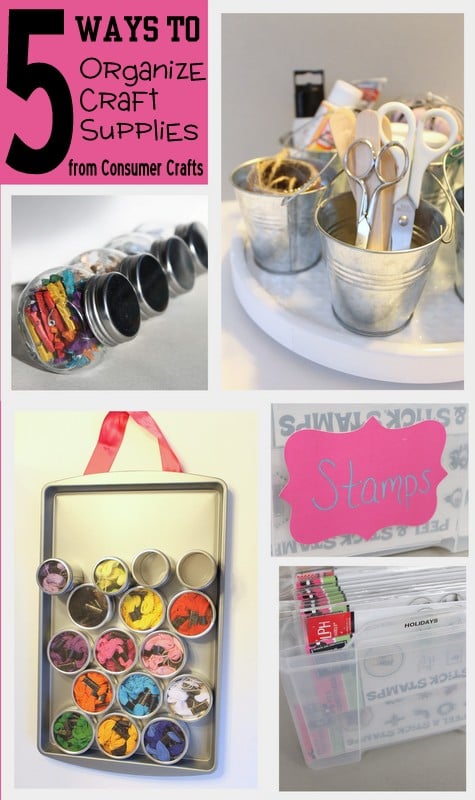 I hope y'all enjoyed and maybe got inspired a little. It feels like a weight is lifted off of my shoulders now that the area is organized. I am almost ready to tackle the next area of my home. Just trying to catch my breath first y'all. Any new year organization happening in your home? Is your craft area too messy to show before pictures too? **blush**