It is time for the first day of our craft room tours and y'all are in for a treat! Everyday this week amazing bloggers will be giving you tours of their creative studios. Sit back and dream about your own work space and transforming it into something amazing! If you are just arriving here, you can head here for my craft room tour as well as the entire list of the tour to follow along. Now lets see who is joining us for day 1 of the tour!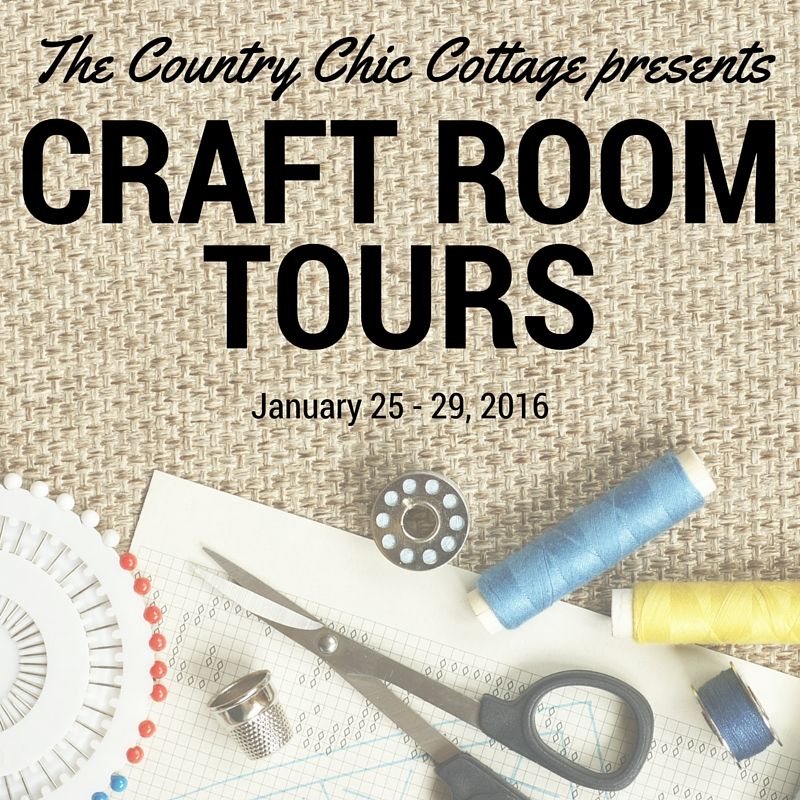 First up is Michele with The Scrap Shoppe. You can click here to visit her amazing craft room. Michele used a combination of Ikea and hand built furniture to come up with a pretty and functional space. The best part is this is just a portion of a bonus room in her home so you can have a craft "room" in just a small portion of your home! A huge thanks to Michele for waiting an entire year for our tour just so she could join in!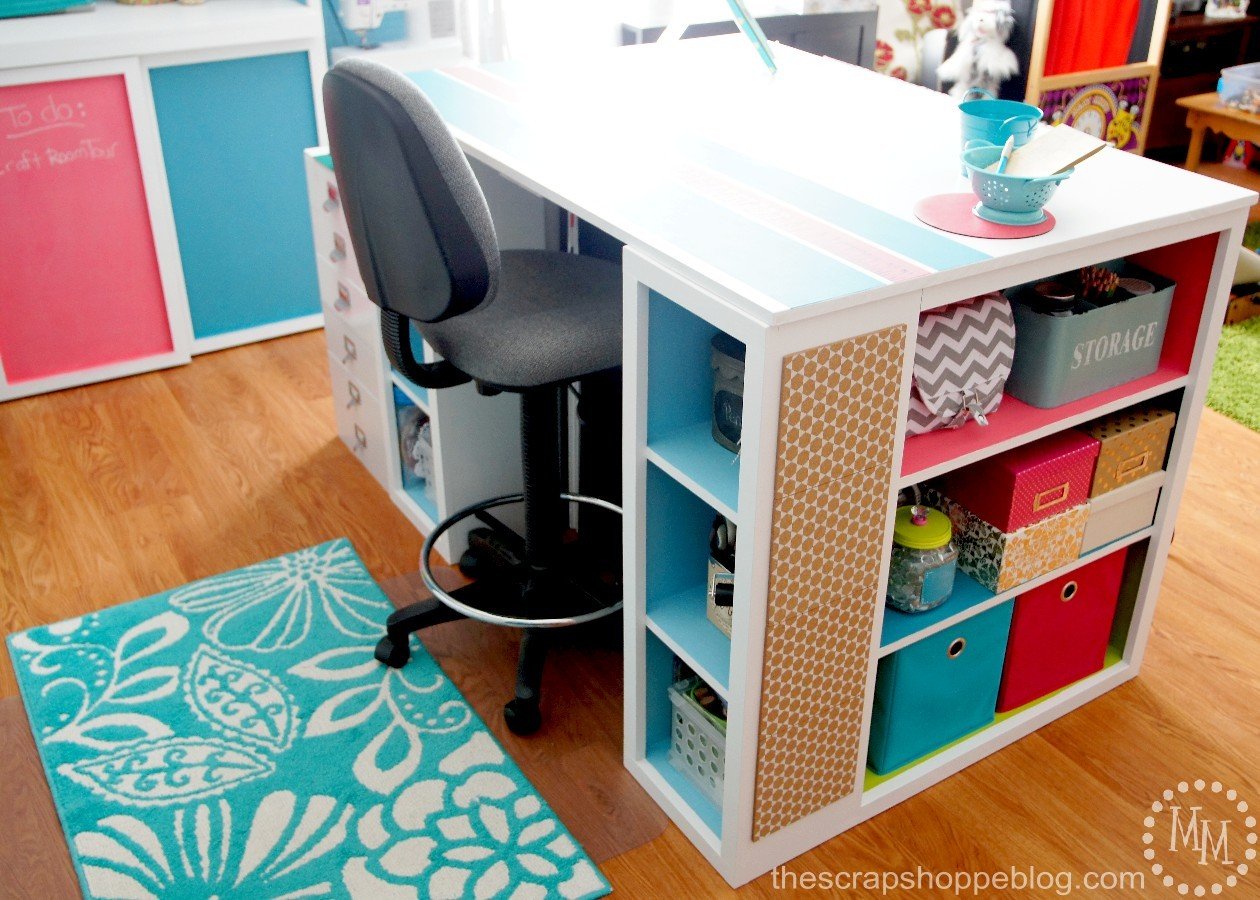 Next up is Sweet Rose Studio and her amazing craft room. You can click here to get tons more pictures and a full tour. She is lucky enough to have two closets in her space which would be amazing right? She used mostly Ikea finds as well. This girl who has to drive 5 hours to the closet Ikea sure is jealous right now! My favorite part is all of the little touches in Katie's room that are created by her kids!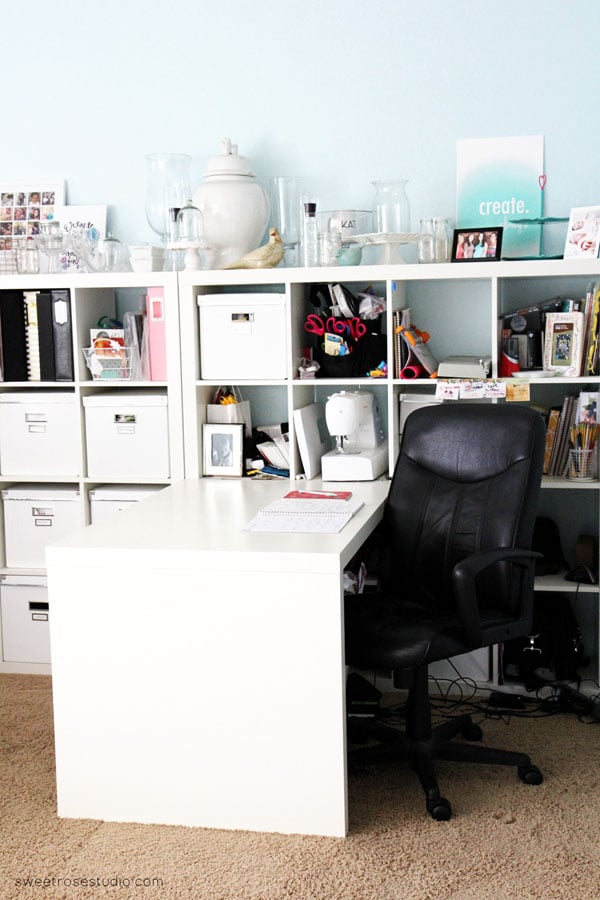 Vanessa from Tried and True is up next with her Craft Cottage. You can click here to see more pictures and details of this space. I love that Vanessa has a small house on her property to renovate into an amazing craft studio! You will definitely be green with envy at this space. Something that is common in most craft rooms is a peg board and I love how Vanessa used this space between two windows for something functional. Head over and see even more reasons why this space will inspire you to create the craft room of your dreams!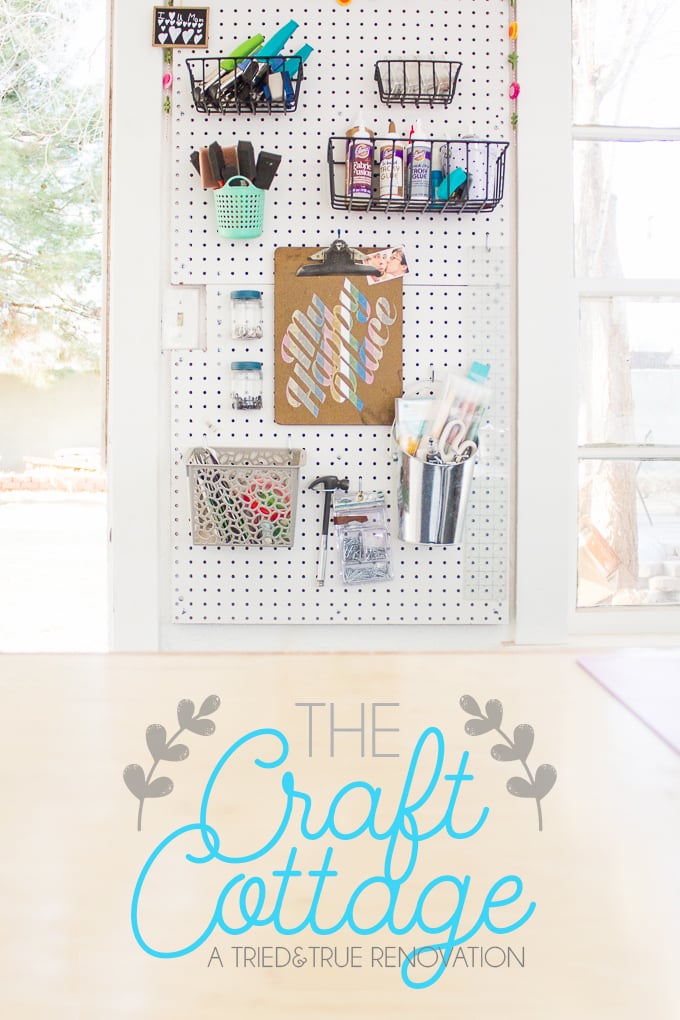 Also today we have a great craft room from Jennifer Priest. You can click here to see the entire space as well as a great video tour. I love how Jennifer talks about how to only keep those craft supplies you love in order to eliminate clutter and keep everything look nice and neat. It is so true and something we should all keep in mind when organizing and decorating a craft room or studio.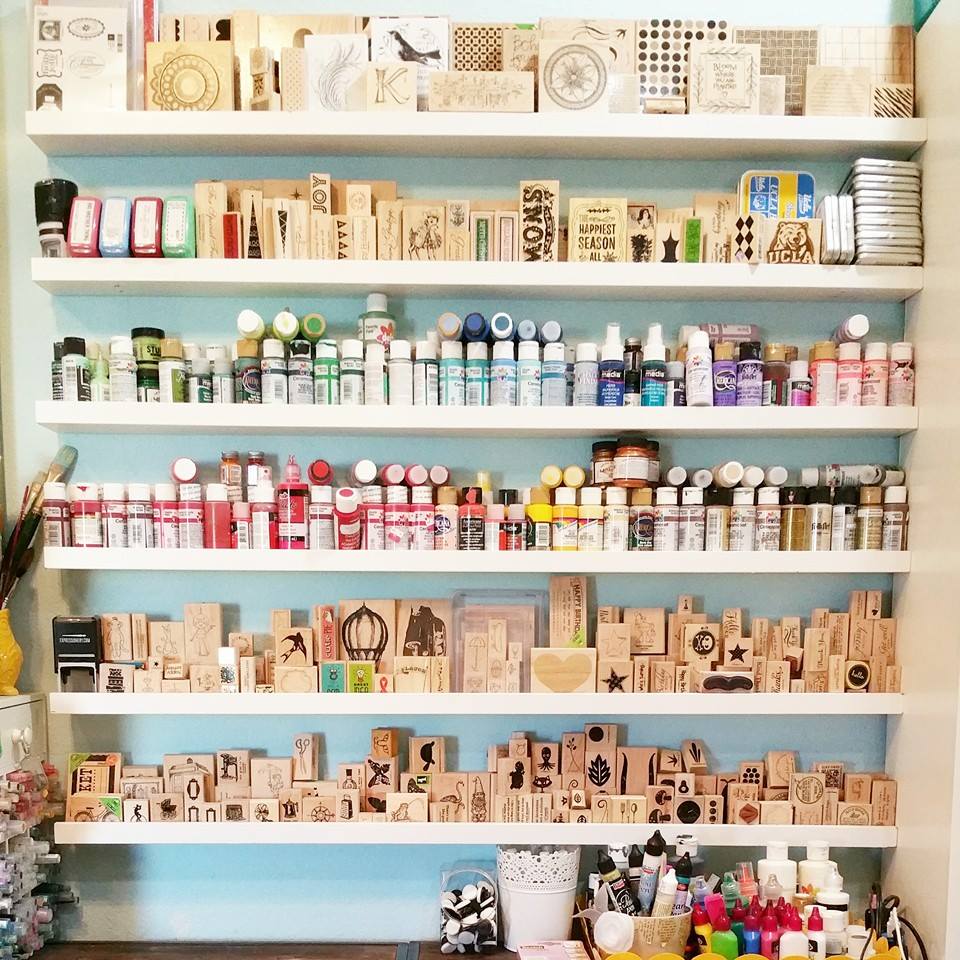 Finally we have this amazing industrial craft room from Simply Designing. You can click here to see more of the room and the projects that went into it. Ashley used Ikea cabinets and actually turned them into built ins which turned out amazing! You must click over and check out those pull out shelves and wire bins. I am in love with these y'all!

I hope y'all have enjoyed the craft rooms today. Remember you can follow along every day this week for amazing craft room tours from some of your favorite bloggers!
Want to see my space? Watch the video below!