It is time for the second day of craft room tours! Are you ready to be inspired? Today I have even more bloggers who are showing off their studios and offices. A perfect way to get inspired to get organized in your creative space. If you are just joining the tour, start at my craft room tour and follow along from there!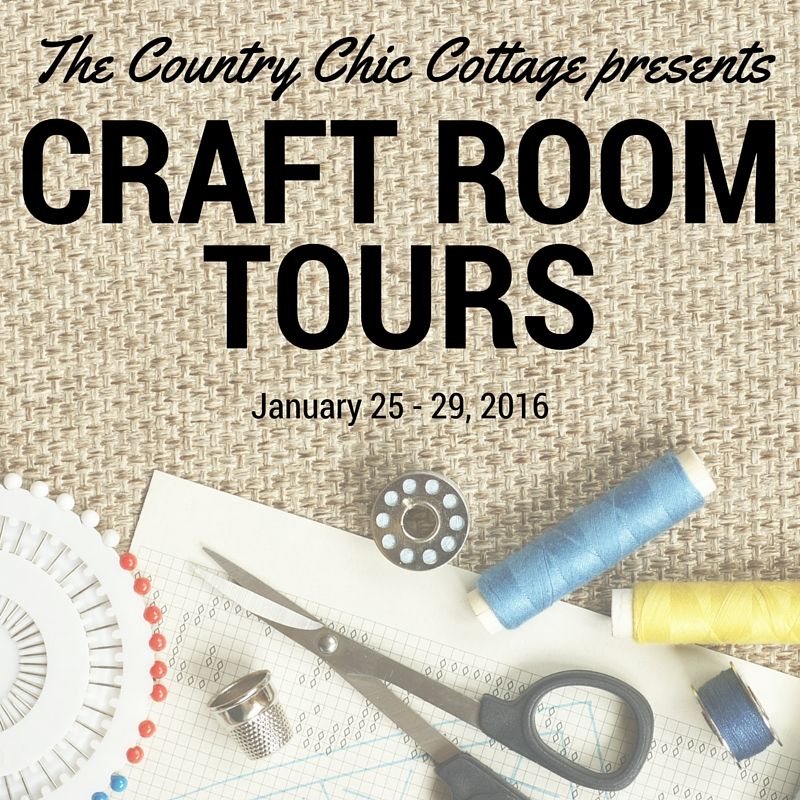 First up today we have Kristen Duke with a lovely and colorful space that you don't want to miss. Click here to read more about her colorful home office. I must say the bright colors of the furniture are my favorite part. Who could be sad in an office like this one?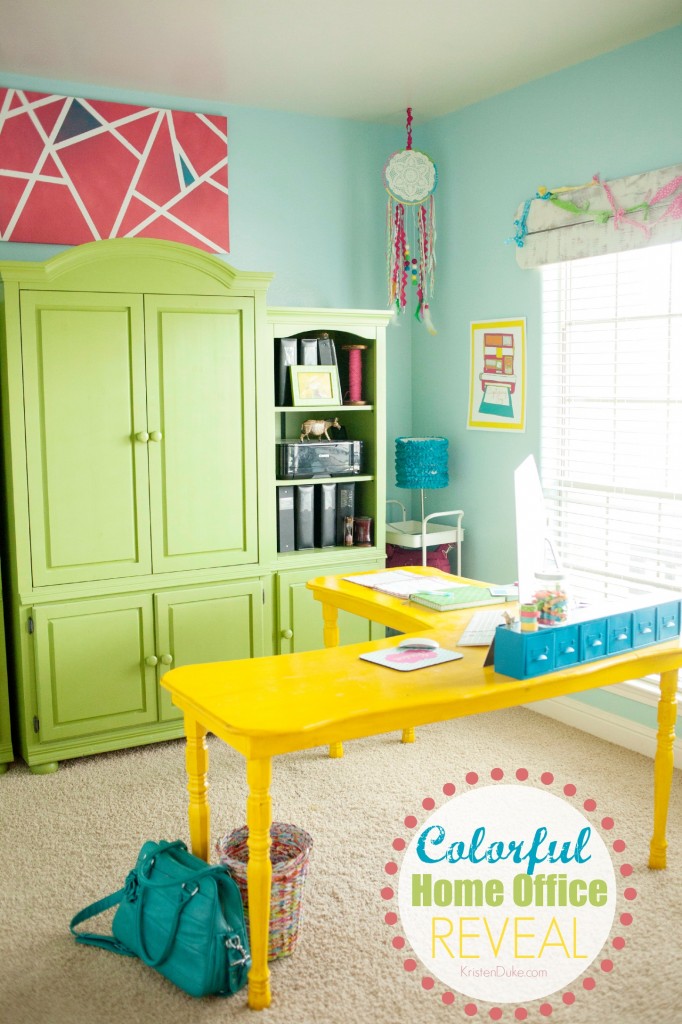 Next is Jen Gallacher with an amazing and elegant craft space that anyone would love. Click here to see more of Jen's space. If you love paper crafts, I would definitely suggest checking out Jen's space. She is an amazing paper crafter and has great ideas for storage.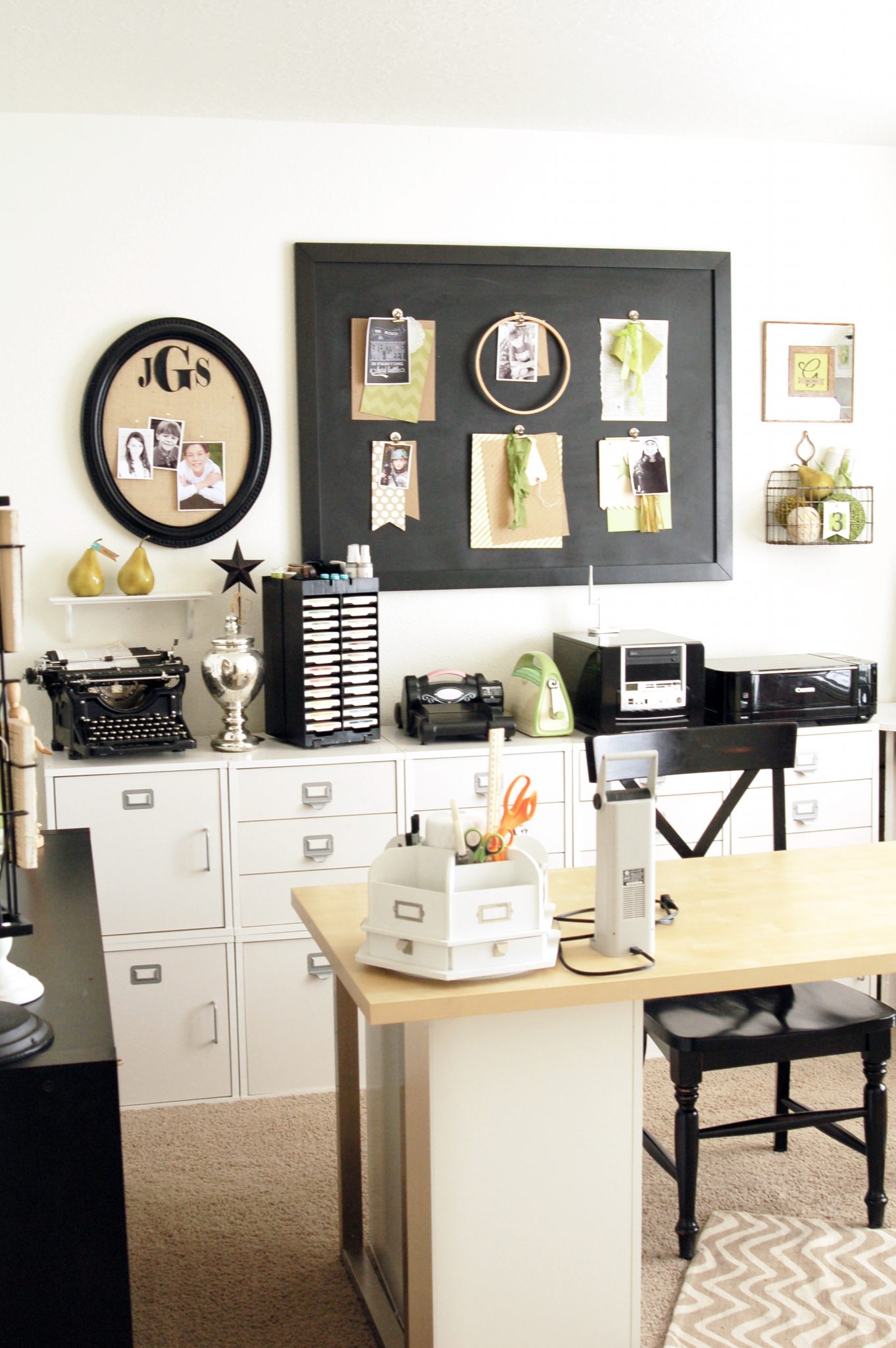 Amy with The Happy Scraps is next showing off her new creative space. You can click here to see more pictures with details. Amy uses a loft space which is something that a lot of homes have that is unused. I love the use of tiered trays and that shelf on the wall is amazing!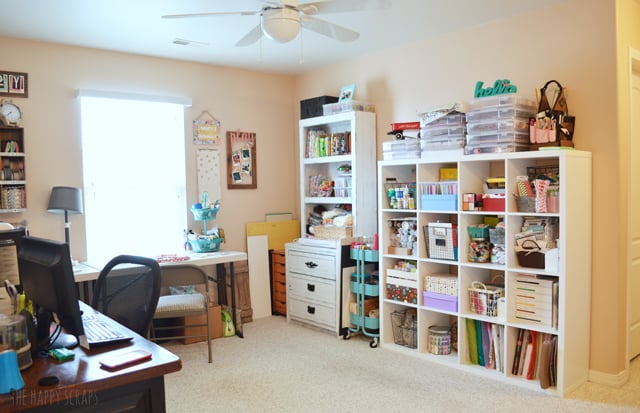 Next is my friend Carolina from Always Expect Moore. You can click here to see her craft room. If you love to sew and quilt, this is the room you want to look at! Carolina is an amazing seamstress (is that the word??) and her space is fun and functional!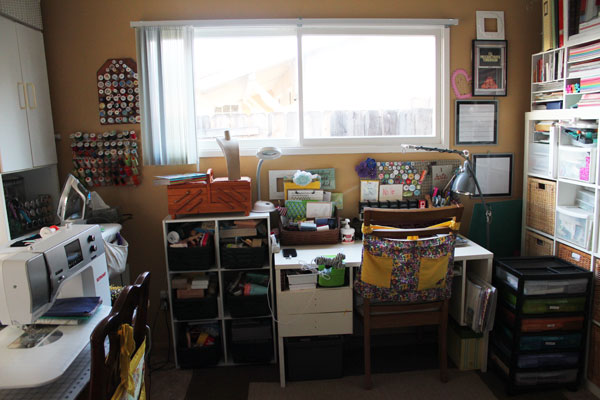 If you are looking for a bright and cheery space, the craft room of The Happy Housie is for you. Click here for tons of pictures and to get inspired. I love so much about this space! The hutch below is definitely at the top of my list. A great storage solution that is simply gorgeous!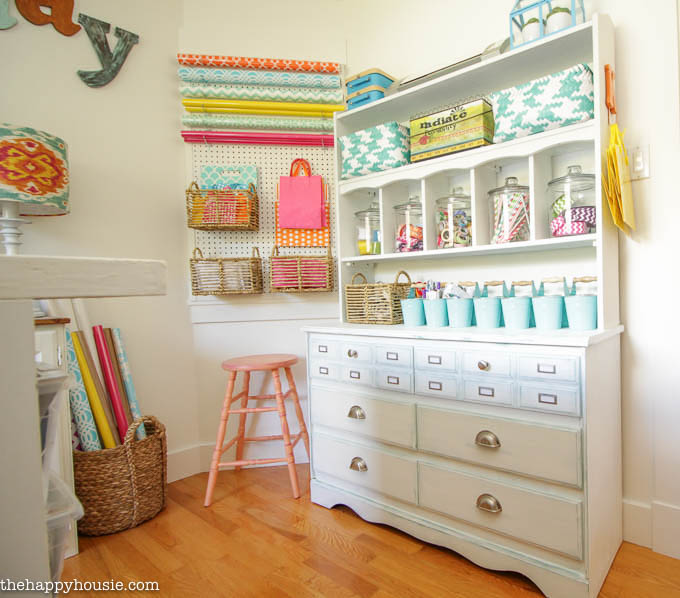 I hope y'all have enjoyed the craft room tours from today. Remember to stay tuned as we have tons more tours all week this week! You will be inspired to get creative in your own space.
Want to see my space? Watch the video below!