It is here! The final day of our craft room tours. This has been an amazing series and today is no exception. You will get tons of inspiration below on organizing and decorating your craft or creative space. If you have missed any of the fun this week, click here to start back at the beginning of the tour at my craft room where you will find the links to the entire tour. Now lets see what the ladies today have in store for us.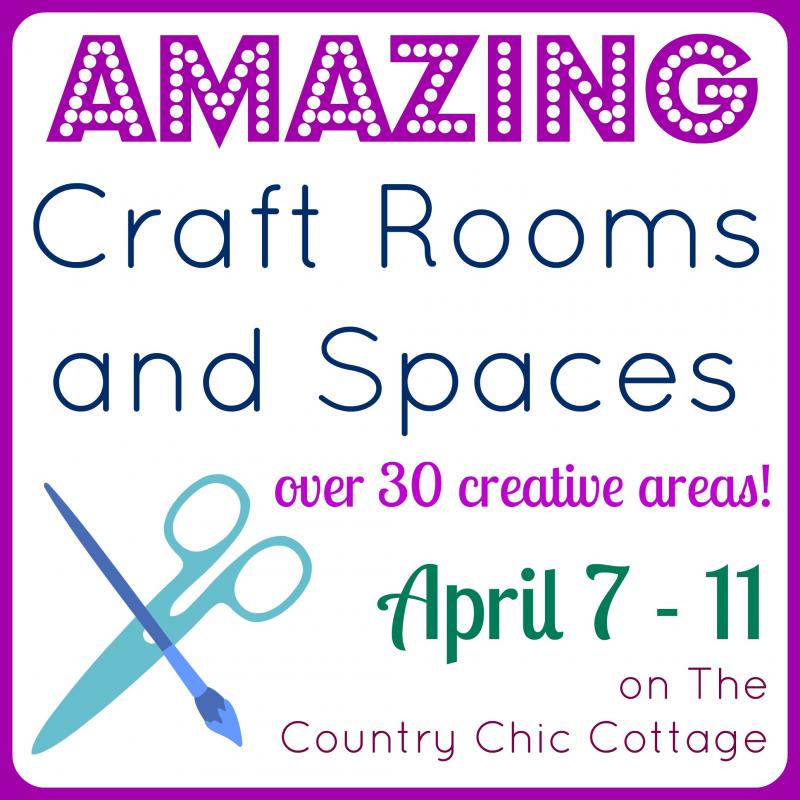 Jen Gallacher is kind enough to share her amazing paper crafting studio with us today. The shelves full of neatly organized stamps made my heart pitter patter. Who would have thought of using the stamps themselves like art? Jen would! Check out the rest of her studio by clicking here as there is so much more to see!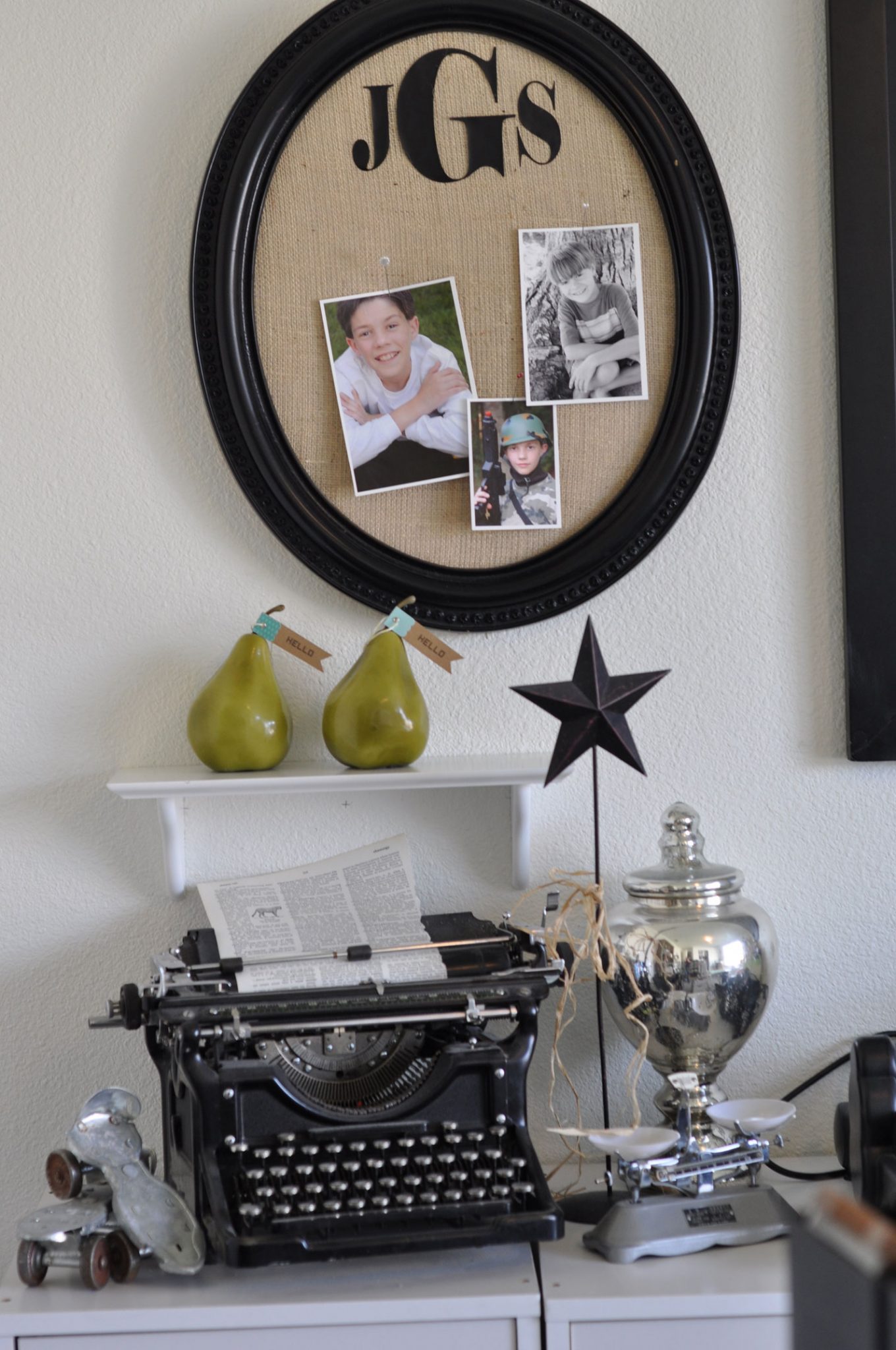 The craft room of Diane from In My Own Style is beyond amazing. It is a huge room as it used to be the formal living room in her home. What a wonderful use of a space that usually is not used at all in most homes. I am not even sure I can pick a favorite part y'all. Diane's taste and style are impeccable and her organization in this room is amazing. Click here to see the full craft room tour of In My Own Style.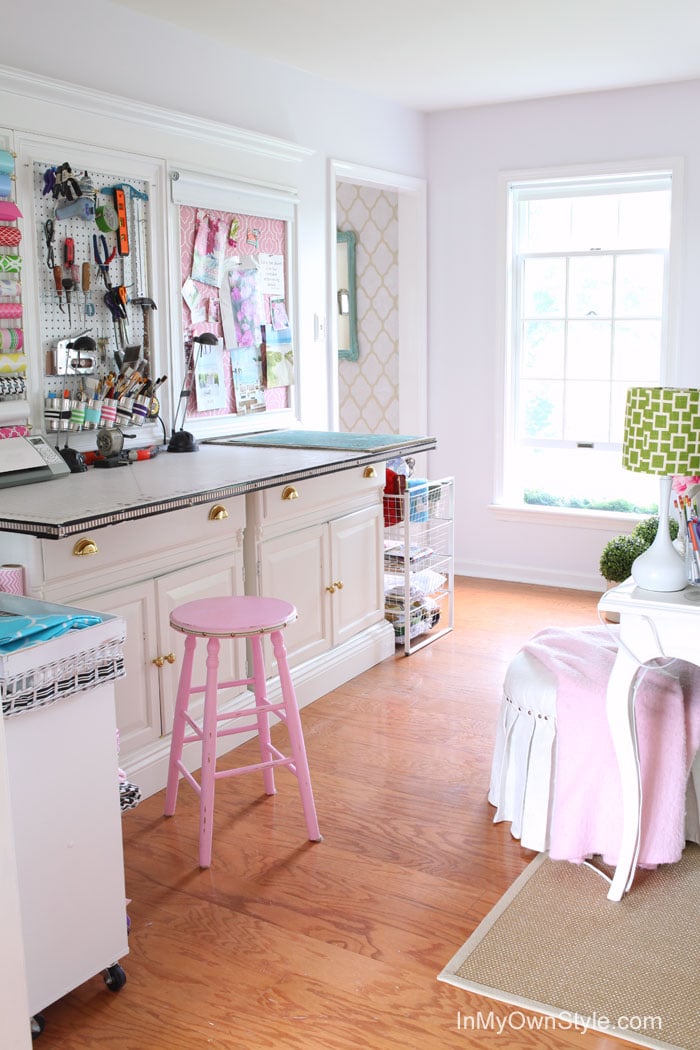 I am thrilled to have the girls form Lolly Jane join in on this last day of the tour. This studio makes my vintage loving heart sing. They do an amazing job of mixing new style with vintage finds. I must get bookshelves JUST like these! I mean they are amazing right? Check out the rest of the craft room tour over on the Lolly Jane blog.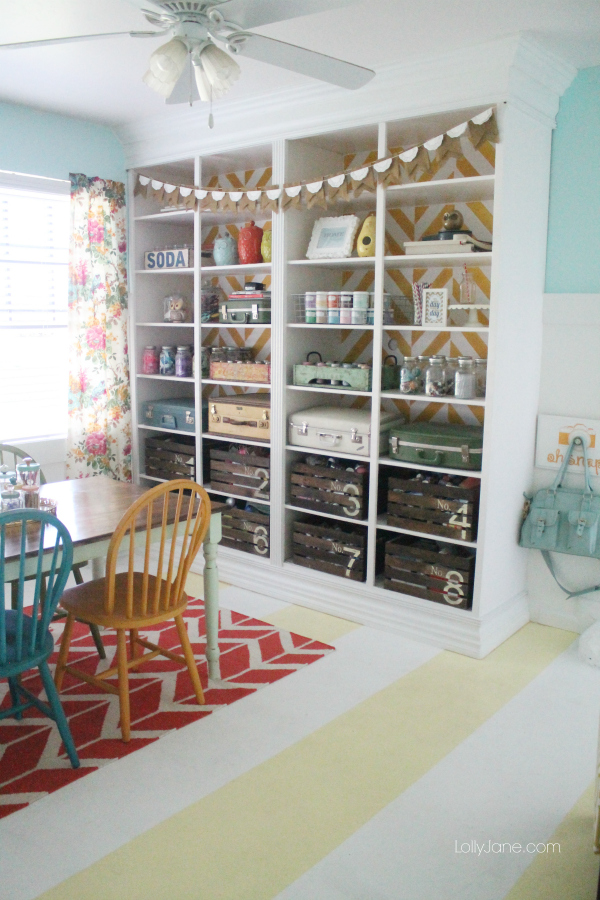 Kim with Today's Creative Blog has an amazing craft room that she just revealed. She is showing off some of her organizing ideas for us today. The hanging storage for stickers and such has my wheels turning. Get 8 more amazing craft organization ideas by clicking here to be taken to Kim's blog. Let Kim know which idea you love best as well.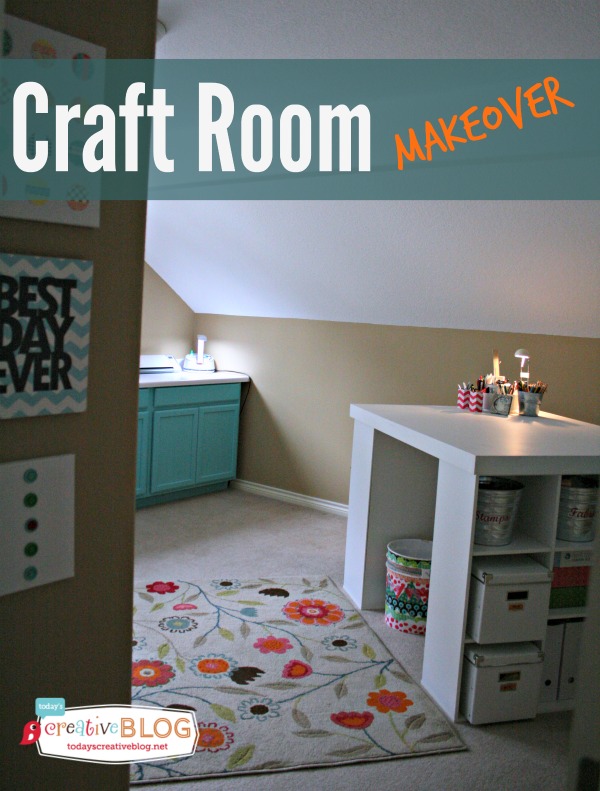 Wow oh wow! If you do not know Rebecca from the Crafted Sparrow you are missing out. She is an amazing crafter that has gorgeous creations. Her craft room is no different. The black painted furniture with the pop of white makes this space in my opinions. Plus Rebecca shares her organization tricks for tons of supplies. Click here to get the full craft room tour from The Crafted Sparrow.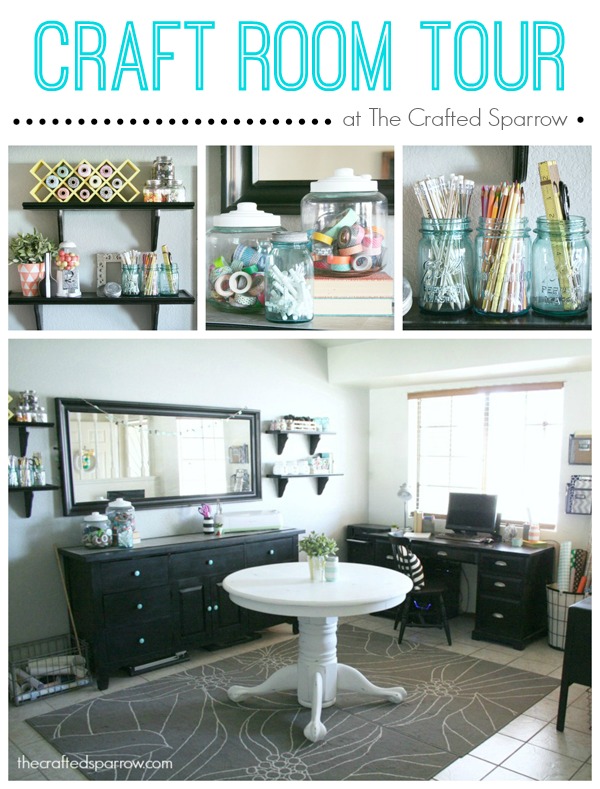 No place for an entire craft room? No problem! Take a cue from Richella at Imparting Grace and turn an unused closet into your crafting oasis. I love turning unused spaces into functional ones. Be sure to click here to read all about how Richella made her own crafty get away in her own home.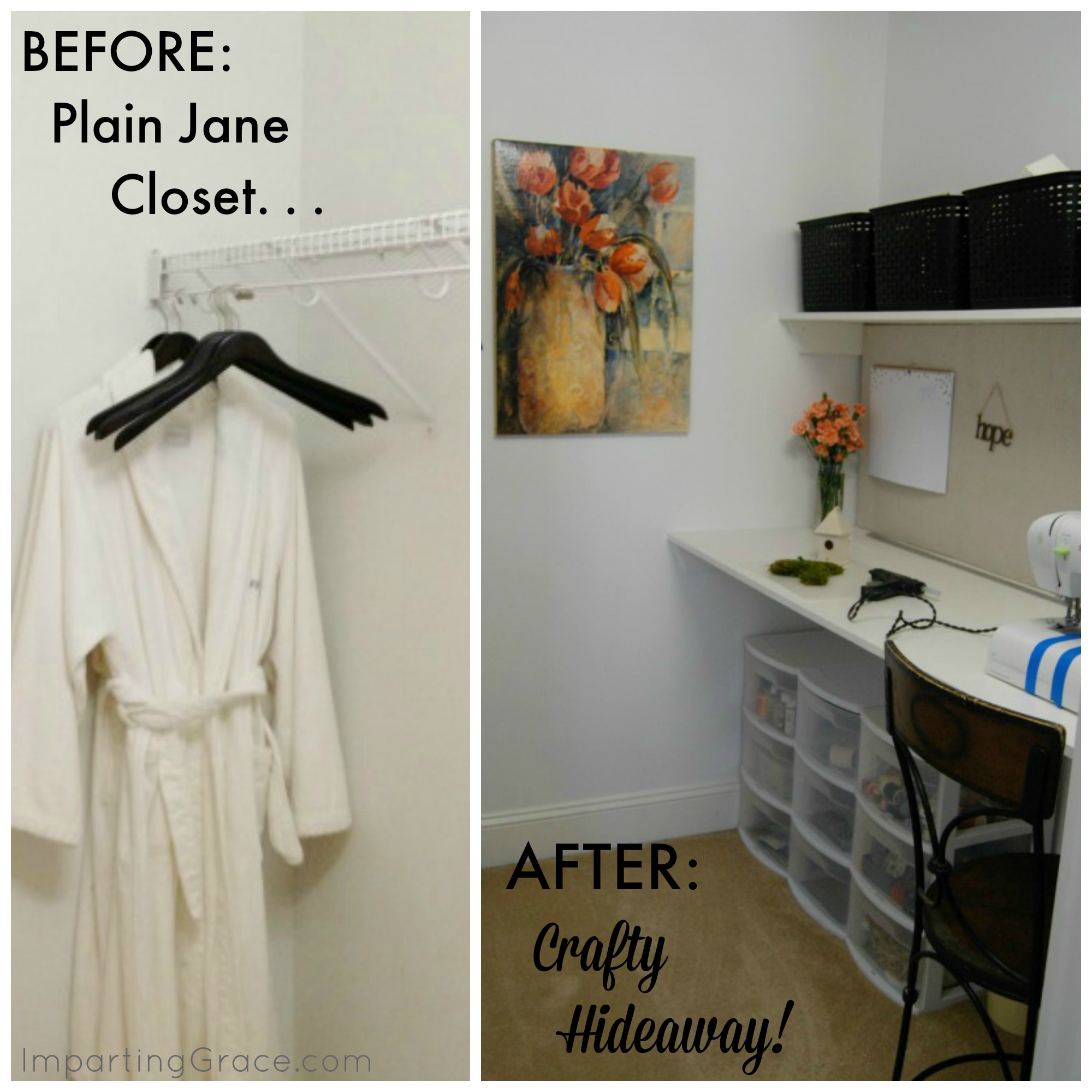 Amy from Positively Splendid recently moved across the country. But she did gain a craft space all her own in the move. It is bright, colorful, and completely Amy! As always, Amy gives you amazing decor tips as well as organization for your own craft area. Click here to get the full craft room experience over at Positively Splendid. Do I have to say my favorite part is the mason jars or do you already know?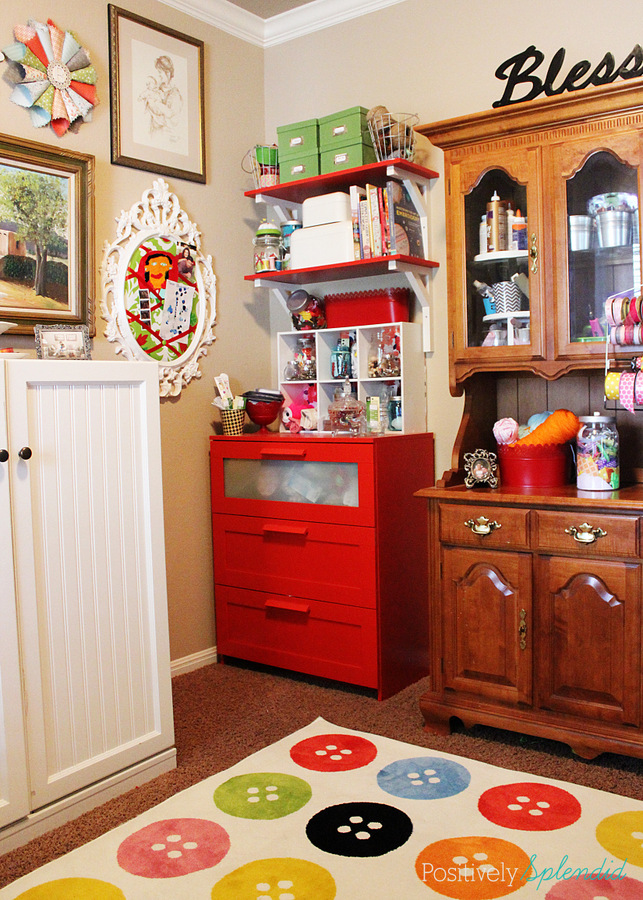 Have you ever visited the home of the never ending honey do list? That is The DIY Village. Boy oh boy Jacque and Matt can sure whip together some amazing spaces. The craft room in their home is no exception. The best part? Jacque shows you the pretty parts and the bad along with it. I love it when a blogger keeps it real. Y'all click here to visit this amazing craft room and check out that honey do list!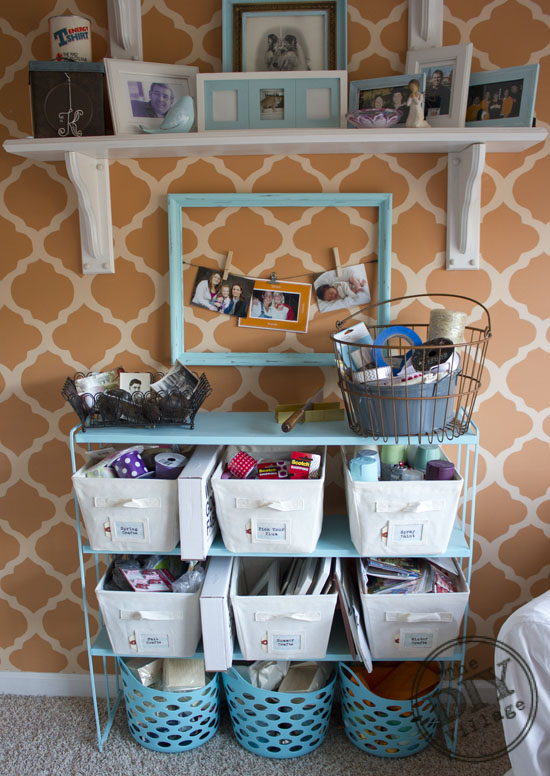 Have you enjoyed the amazing craft room tours all week? I know I have been thrilled to host this series. It has been my favorite of all time. You can click here to start at the beginning of the tour and see all of the rooms. We will be back to normal around here next week with tons of crafts, DIY, recipes, and home decor. Until then y'all visit every single one of these rooms. Have you started planning your ULTIMATE craft room yet? Why yes I just re-did my craft room and this has my head spinning with tons of new ideas. Stay tuned to see if I change up my own craft room!