I have started the task. The task of straightening up my crafting area. It is a monster of a task. There is no guarantee I will come away from this alive. But I do have a start. I thought I would share things that work for me here in hopes that they will also work for you. One thing I figured out this weekend is a great way to store baker's twine and washi tape. Plus it is super simple….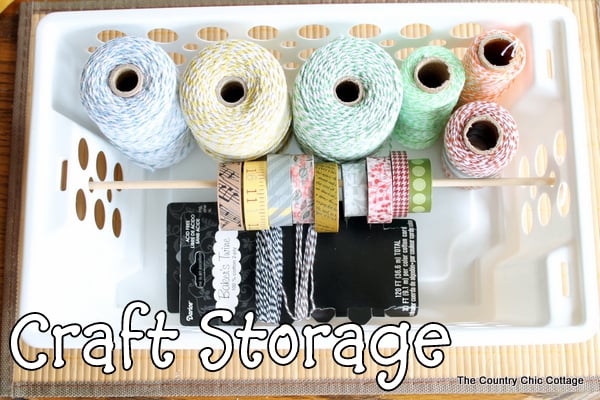 I found these storage crates with holes at Walmart and brought them home cause they were cheap. Then I realized I could use those holes for practical purposes.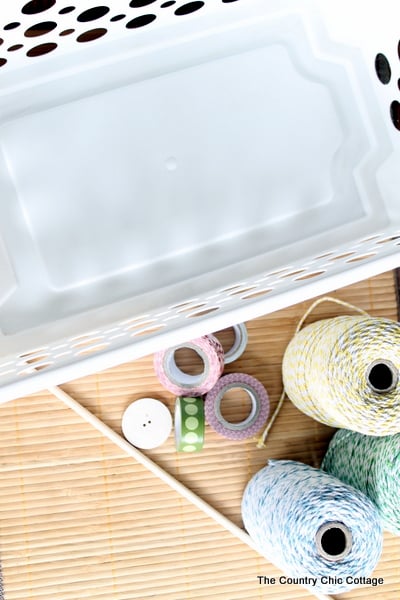 I used a dowel rod that was a little longer than my container. I actually used a vintage button glued on one end to be my "stopper".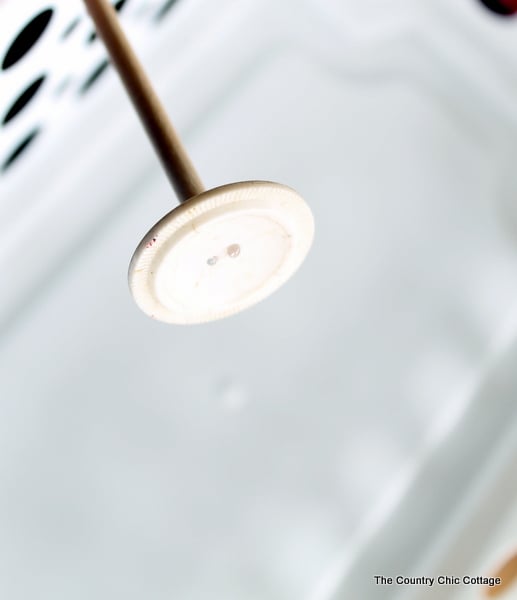 I then threaded that through one end of my container.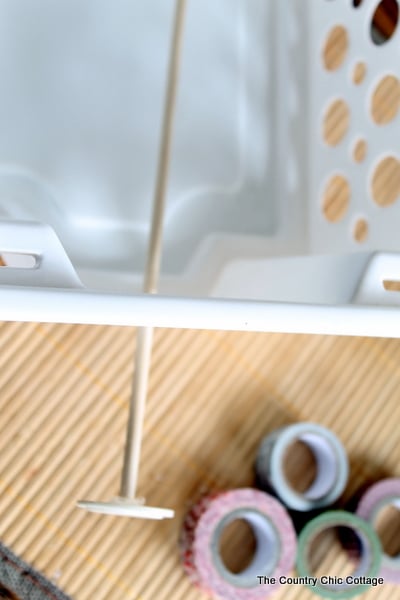 I then added on my rolls of washi tape. (More projects with this to come…my love and collection is growing by leaps and bounds lately.)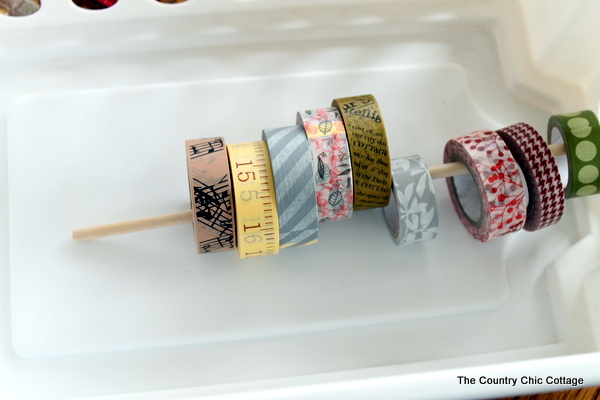 Then just thread the other end of the dowel rod through the opposite end of the container. You do not have to secure this end as it stays put. Also, your rolls are easily removable if there is nothing on this opposite end.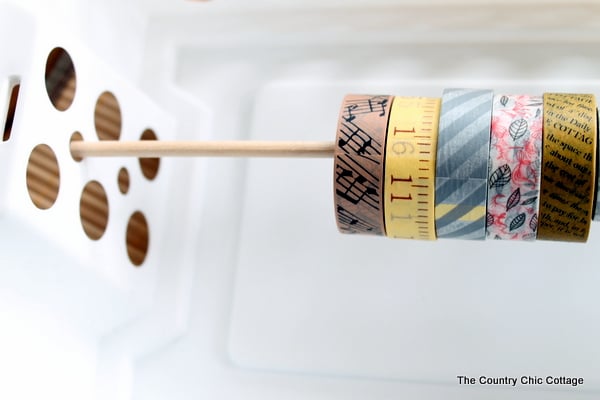 At this point, I was thrilled to have washi tape that was looking organized! But that container had tons of extra space. I came up with another plan.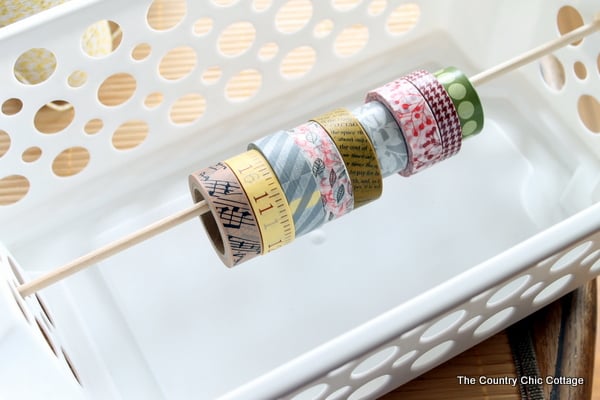 Adding my rolls of baker's twine to the sides was simple. Plus….the bonus….you can thread the ends through the holes on the side for easy accessibility. Now I am loving this storage….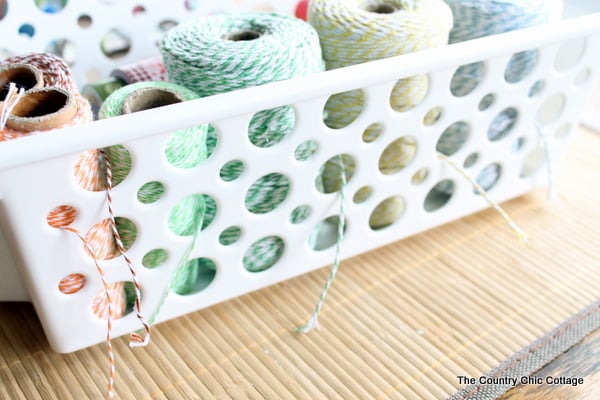 So there you have it….my solution for washi tape and baker's twine. A simple, yet useful, storage idea.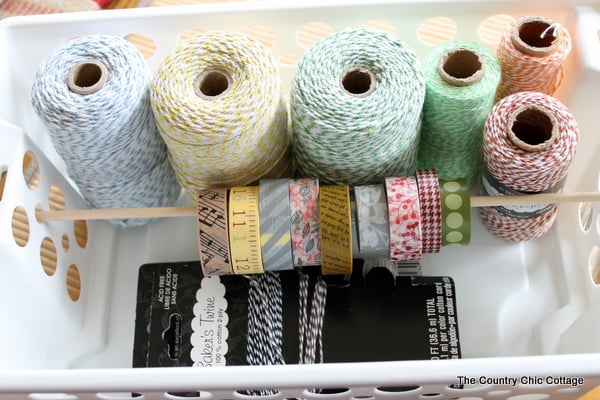 Have you organized any craft supplies lately? I am in desperate need of more ideas y'all so leave me some links in the comments.
Love This Idea for Storage and Want More? Click the Links Below!
Declutter Your Home in 31 Days!
Clear the clutter and organize your home with our daily emails! Every day for a month we will send you a prompt to declutter! Sign up for our email list below to get started.