I have been in love with the idea of creating crate tables. Crates are readily available now and are super sturdy. Lets put them to the test and create four ways to use them for side tables….indoors or out! These four ideas are just the beginning. What other way can you think of to use crates for furniture? It is such a great look and super inexpensive. This post was first posted over at the Darice blog as part of my design team status but I am sharing it here in case you missed it.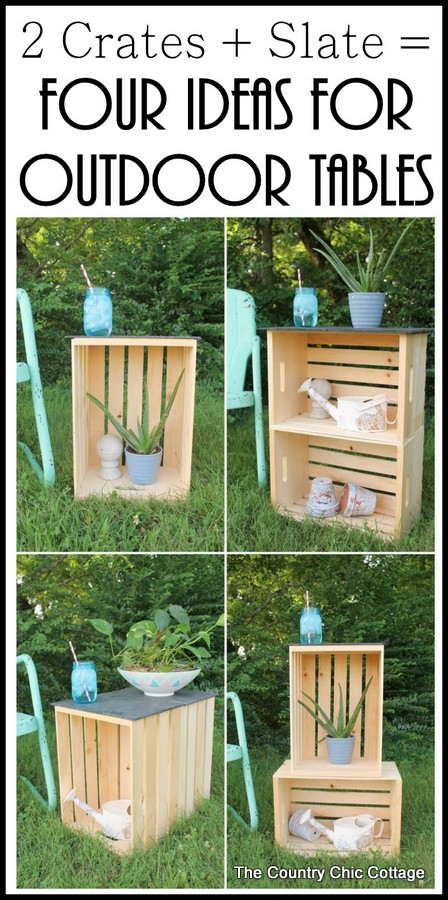 In order to get a flat surface on my tables, I used slate for the top. You can purchase the same slate trays I used from Amazon here: Slate Tray with Jute Hanger
. Don't like the slate look? You can shop for other wood or plastic trays to use as a substitute. The crates you use are completely up to you. You can find great vintage crates or purchase new ones. I don't see the ones I used online but try this version from Walmart: Large Wood Crate
. The only other thing you need is E6000 glue to hold everything together.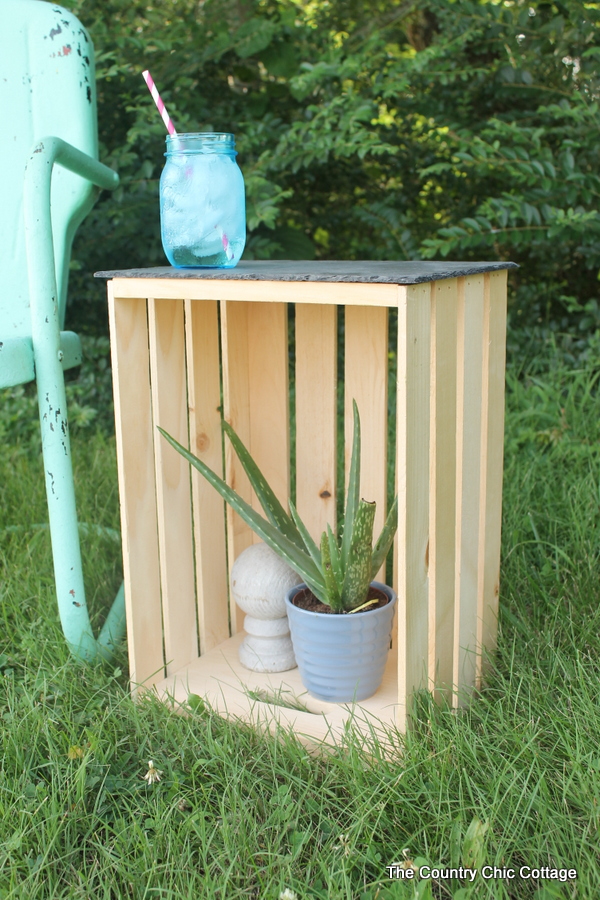 I started simple with one crate and one slate tray. Remove the jute handles from the slate tray before adding to your crate. I love this simple combination for using beside a chair. The slate tray does have holes where the jute handles are (see image below) however they do not bother me or affect the function of the tables.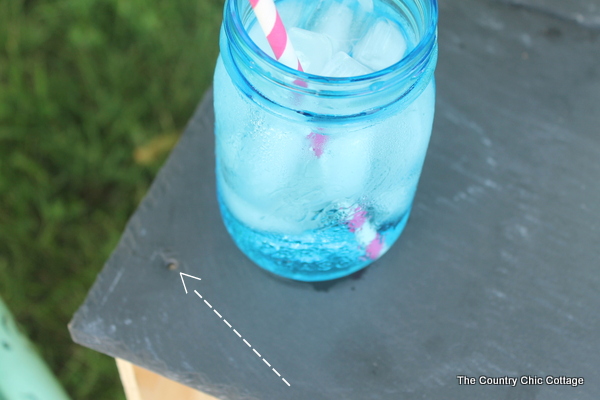 Next I started playing with combination of two crates. How many ways could I come up with of stacking two crates into a fun table? First if you want to use just one piece of slate and two crates try the combination below.
However if you are willing to use two pieces of slate with the two crates, you have a few more options. Stacking them like the image below provides ample display room for small objects.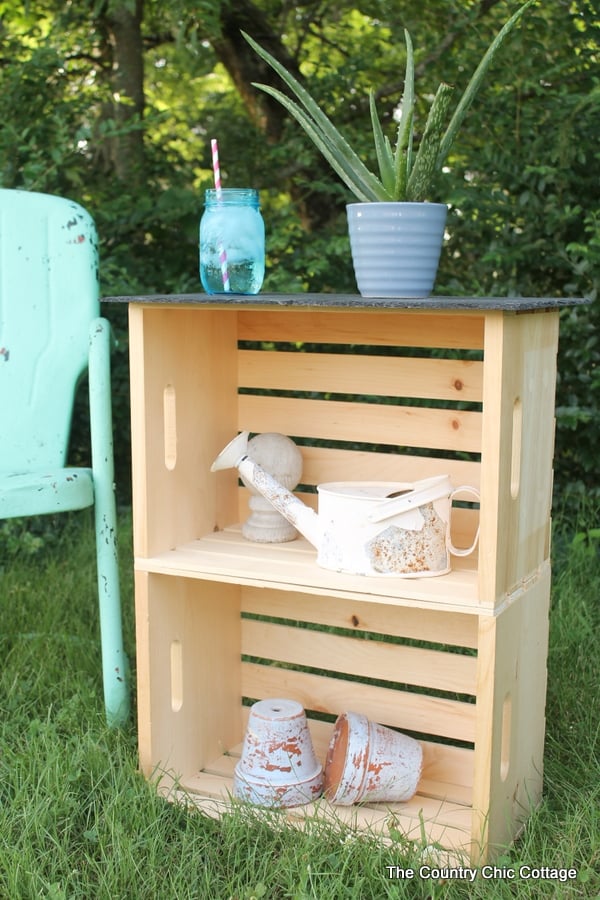 Tired of crate tables yet? I hope not! The next option is really great for board games! Plenty of room on the top and the checker opponents can sit opposite one another.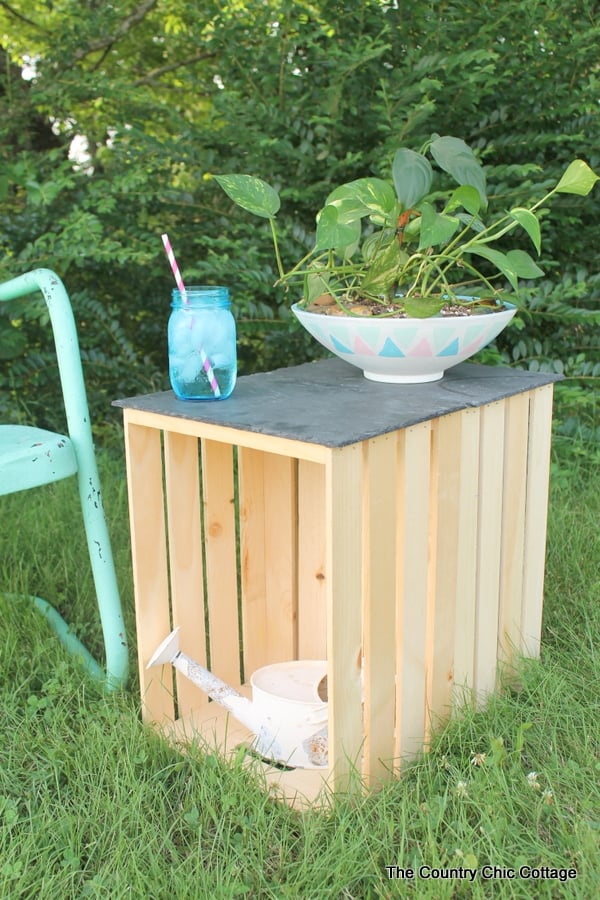 Which of these crate tables do you like best? Be sure to play with your crates and slate until you love the size and shape of your new table. Then glue everything together with E6000 and allow to sure for a full 24 hours before using. Will you use these great ideas for crate tables indoors or out? Y'all enjoy!