Here's my Cricut AutoPress review! I'm here to help you decide if the AutoPress is the right heat press for you. We'll walk through the different types of projects I tested and how the AutoPress performed with each one. Are you ready to decide if the Cricut AutoPress is right for you? Keep reading to find out!
Just learning of the Cricut AutoPress? Learn what it is here.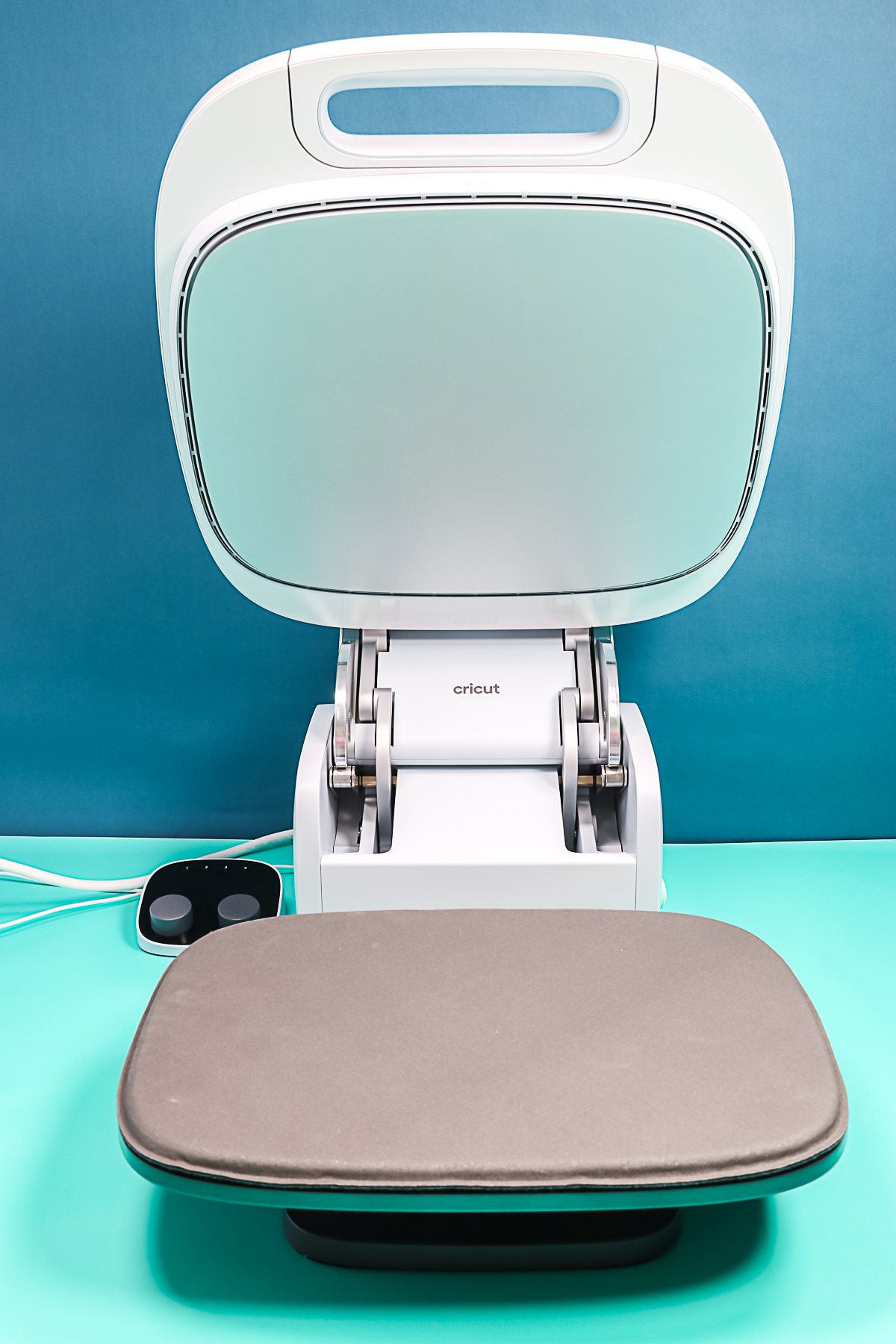 Cricut AutoPress Review
To date, I've made more than 50 projects using the Cricut AutoPress. I've tested various materials and blanks. I'm ready to break down how they did for you here. You can watch me review the AutoPress, just click play on the video below:
Other Videos Using the AutoPress
AutoPress Features
The Cricut AutoPress has a lot of great features. Let's take a look at a few of my favorites:
It closes all the way and will lock closed. I really like this feature because it allows you to use the handle and the back pocket of the press to lift and move it. The AutoPress weighs about 58 pounds, being able to hold it on both ends is great.
Because it locks closed you can also stand the AutoPress on end to save room. You can stand it behind a door or in a closet when not in use.
My favorite feature? It auto opens. When the time is up the top pops open. That means you can be working on something else and not have to stop when the timer goes off.
How is the AutoPress Different Than Other Heat Presses?
Now let's take a look at some of the features that make it stand out from any other heat press on the market.
The AutoPress is like a clamshell heat press and a swing-away heat press in one. It opens like a clamshell, however, it opens up to almost a full 90 degrees which keeps your hands away. This full opening makes it similar to a swing-away heat press.
When you close the AutoPress, at about six inches above the surface it closes parallel to the surface. Because it closes parallel to the surface it doesn't push the blank away and it closes right on top of it. That means you can press blanks up to two inches thick without issues.
The AutoPress has auto pressure. With as little as two fingers, you can close the top and it will automatically engage the motor and automatically set the pressure.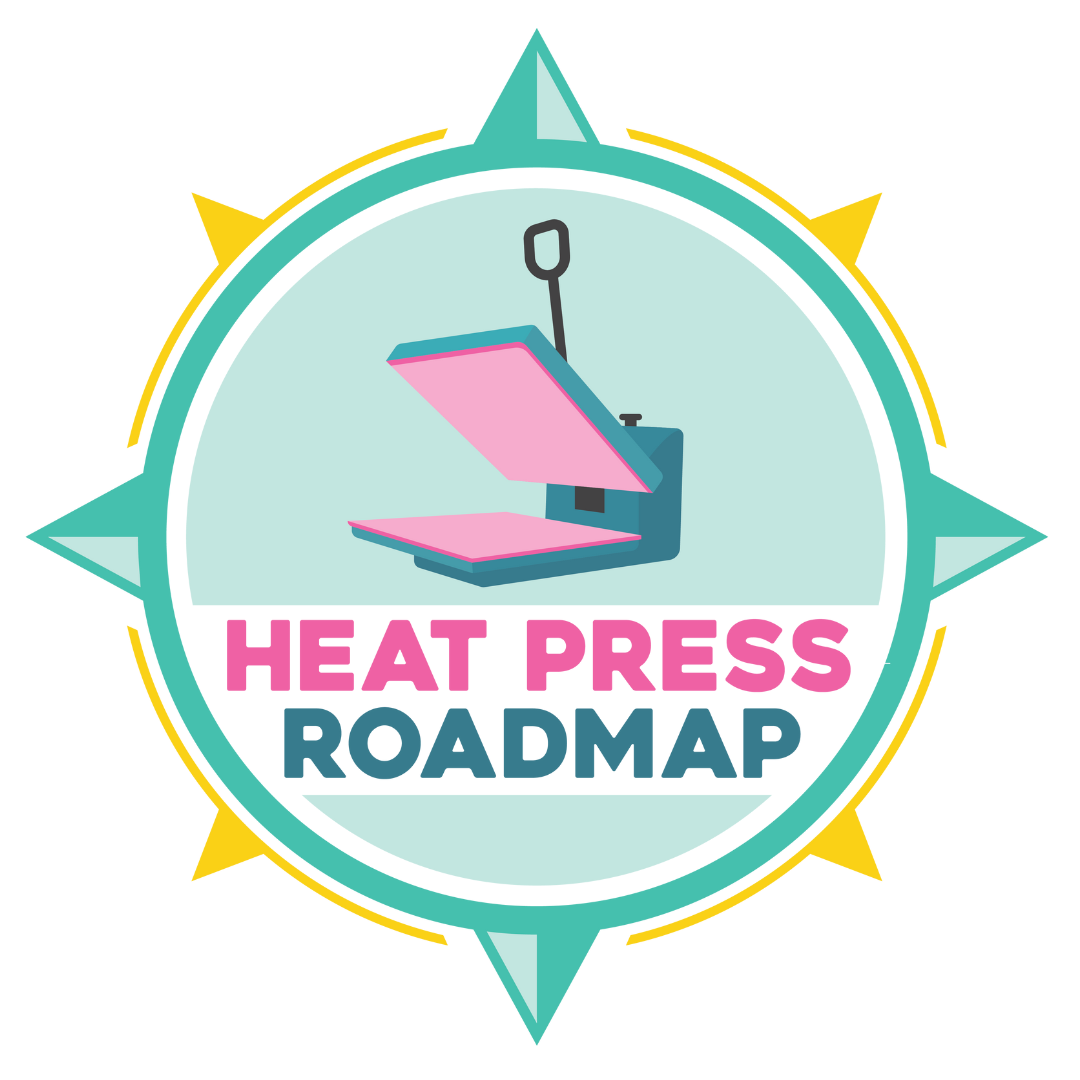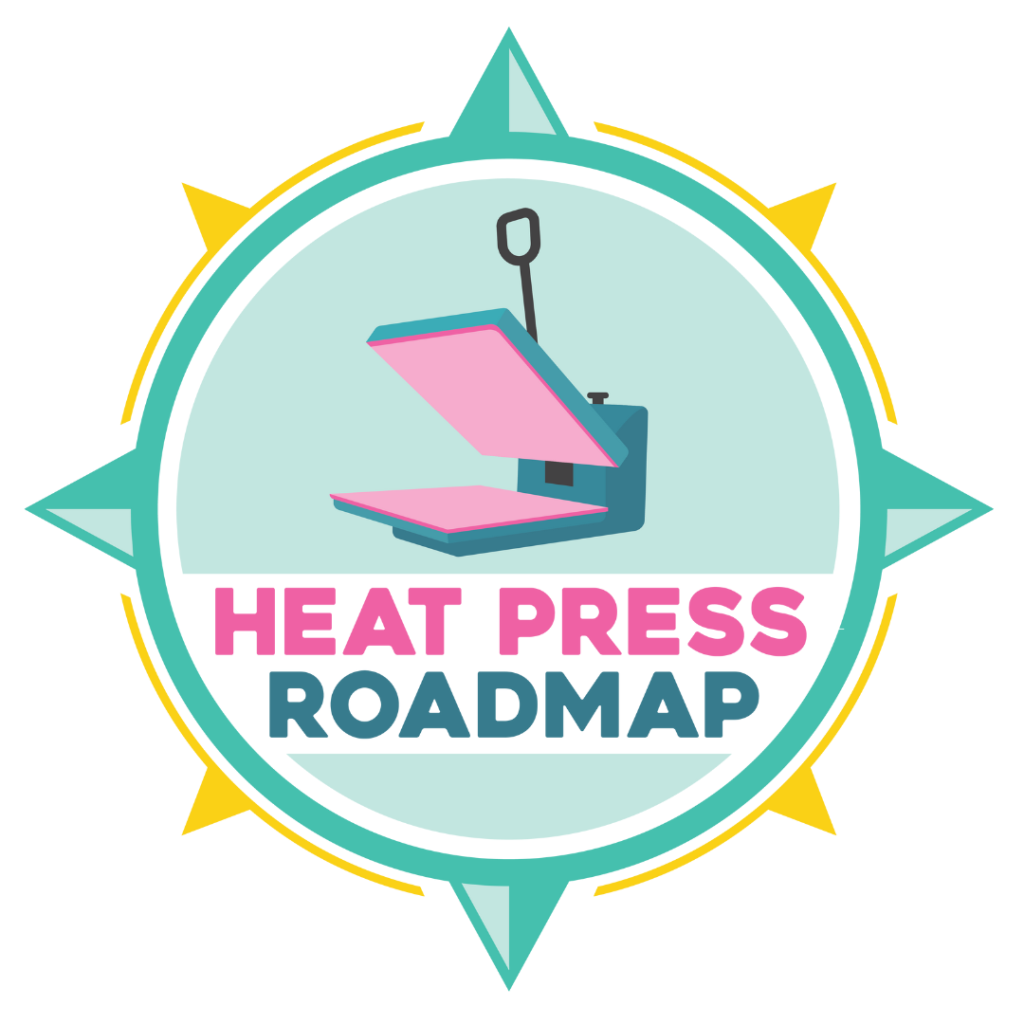 Not sure which heat press is for you? Heat Press Roadmap has your answer! This extensive course is designed to guide you on your journey to deciding on the best heat press for your needs, space, and budget.
Join Angie Holden and Cori George as they explore 17 heat presses in 27 videos. Get the details and sign up for Heat Press Roadmap here!
What Projects Can I Make with the Cricut AutoPress?
What projects can you make with the Cricut AutoPress? I've tested everything from HTV to sublimation. I've tested heavy and light pressure materials. Let's look at each of them.
HTV Projects
The Cricut AutoPress worked beautifully with HTV projects. You can see the different projects I made here.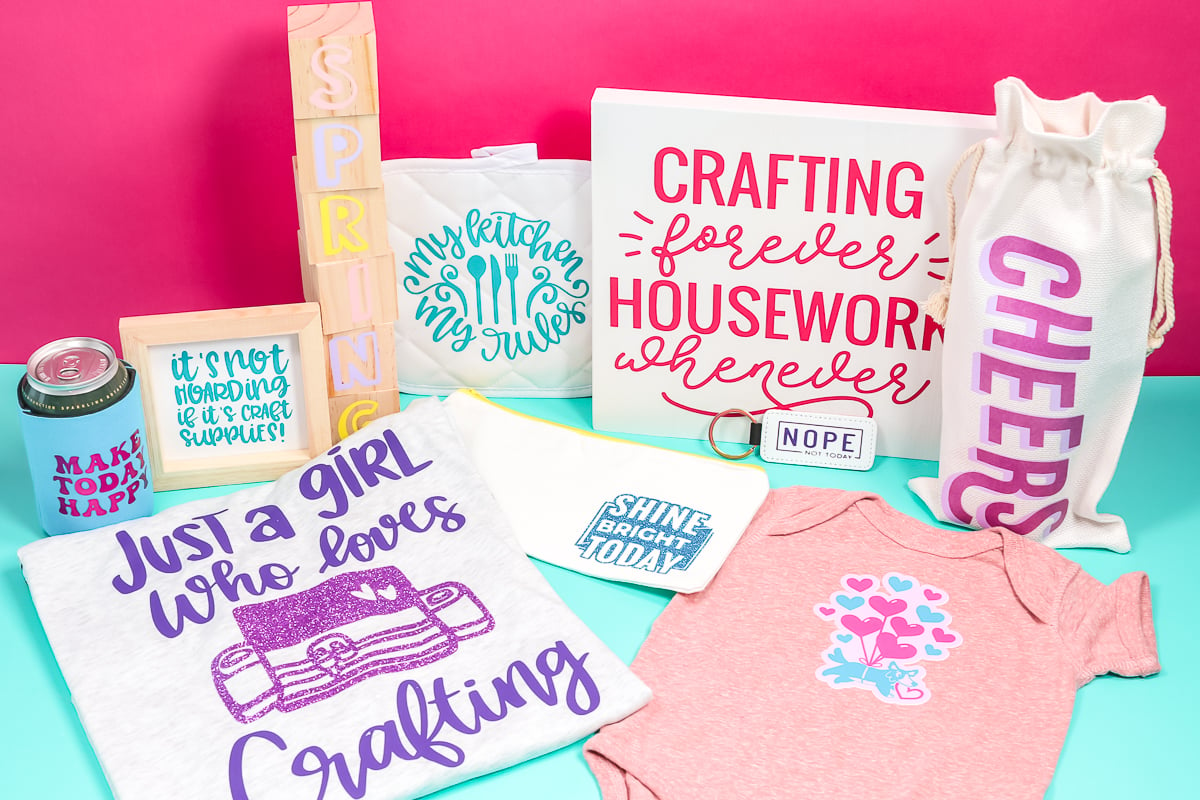 I tested multiple fabrics, wood, keychains, and more. I also tested a variety of different HTV materials. Printable Iron-on, Cricut Iron-on, Siser HTV, and more. All of those projects, including the two-inch thick wood block, turned out beautifully. I was very happy with each project.
Sublimation Projects
You can also use the Cricuct AutoPress for things like Infusible Ink and sublimation. You can learn more about each of the projects in the image below here.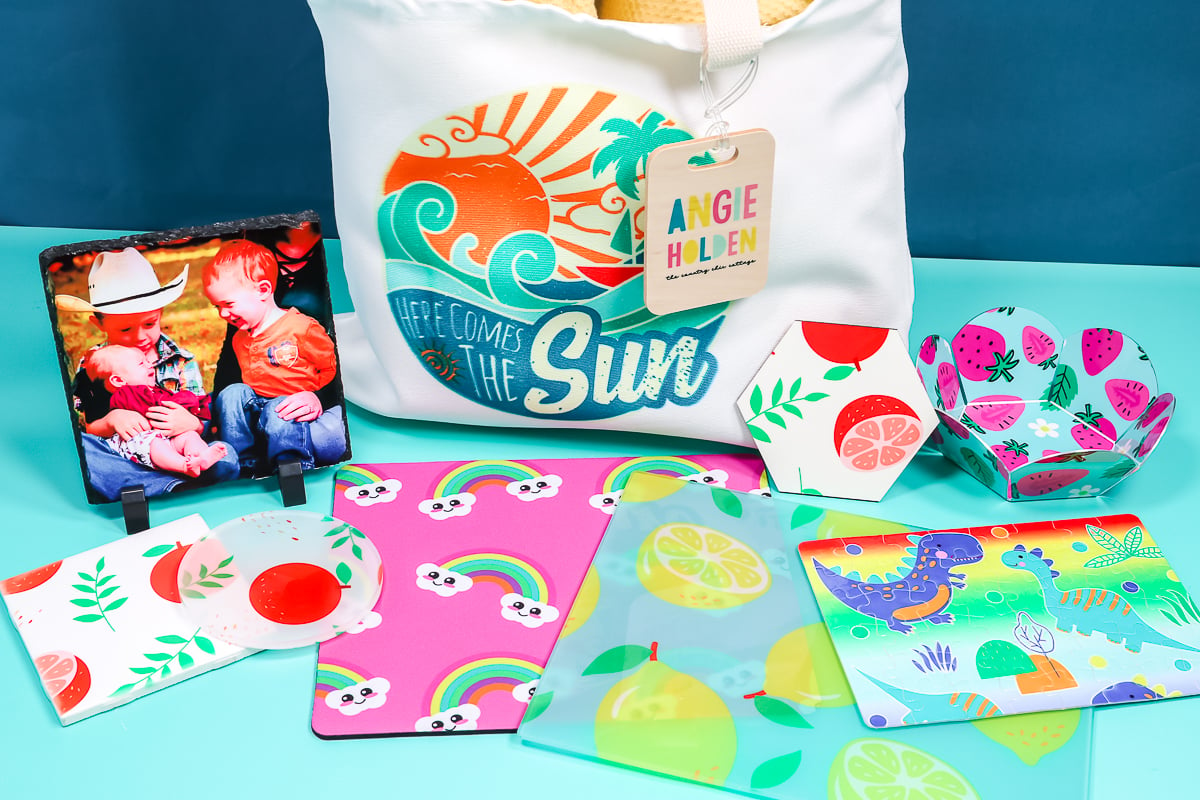 I made 10 different projects with 10 different blanks and the AutoPress worked great on every single one. Even for blanks that required a long press time (six minutes), the AutoPress worked perfectly.
Heavy Pressure Projects
The Cricut AutoPress has auto pressure. This means you cannot adjust the pressure for different projects. For items with medium pressure, the AutoPress worked great every single time. For items with light pressure, again, AutoPress worked great.
However, for projects with heavy pressure, I had split results. Sometimes it would work and on other items, it wouldn't. If you plan to press a lot of blanks that require heavy pressure, I would head to my post here to see my results.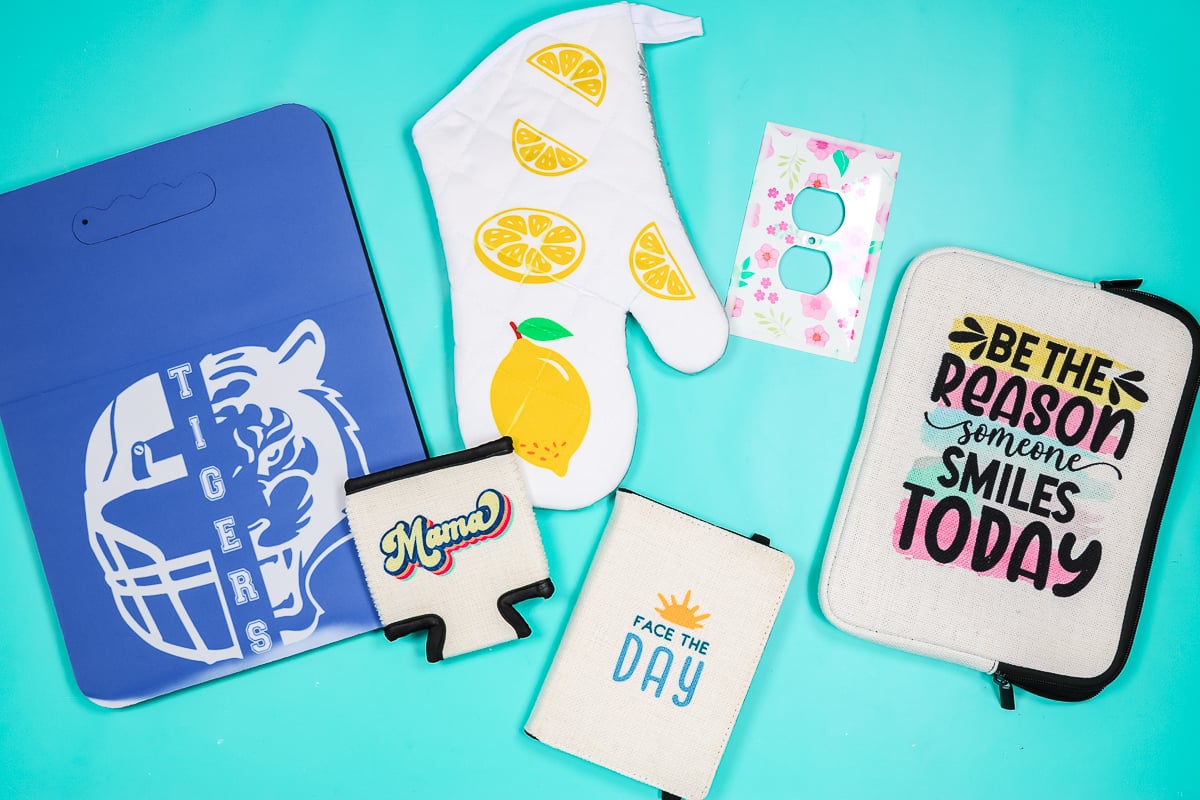 The biggest thing to note is that if you're using the AutoPress for heavy-pressure items, you may need to adjust time and temperature to make up for lost pressure. I would plan to ruin a few blanks to figure out the right settings and then keep a detailed notebook with what settings worked and which ones didn't. If you press a lot of heavy pressure blanks, the AutoPress may not be the right heat press for you.
Is the AutoPress Right for Small Business Owners?
I tested the AutoPress for business reasons. I went through all the reasons why a home-based business may want the AutoPress. You can learn more about why I think the AutoPress is great for small business owners here.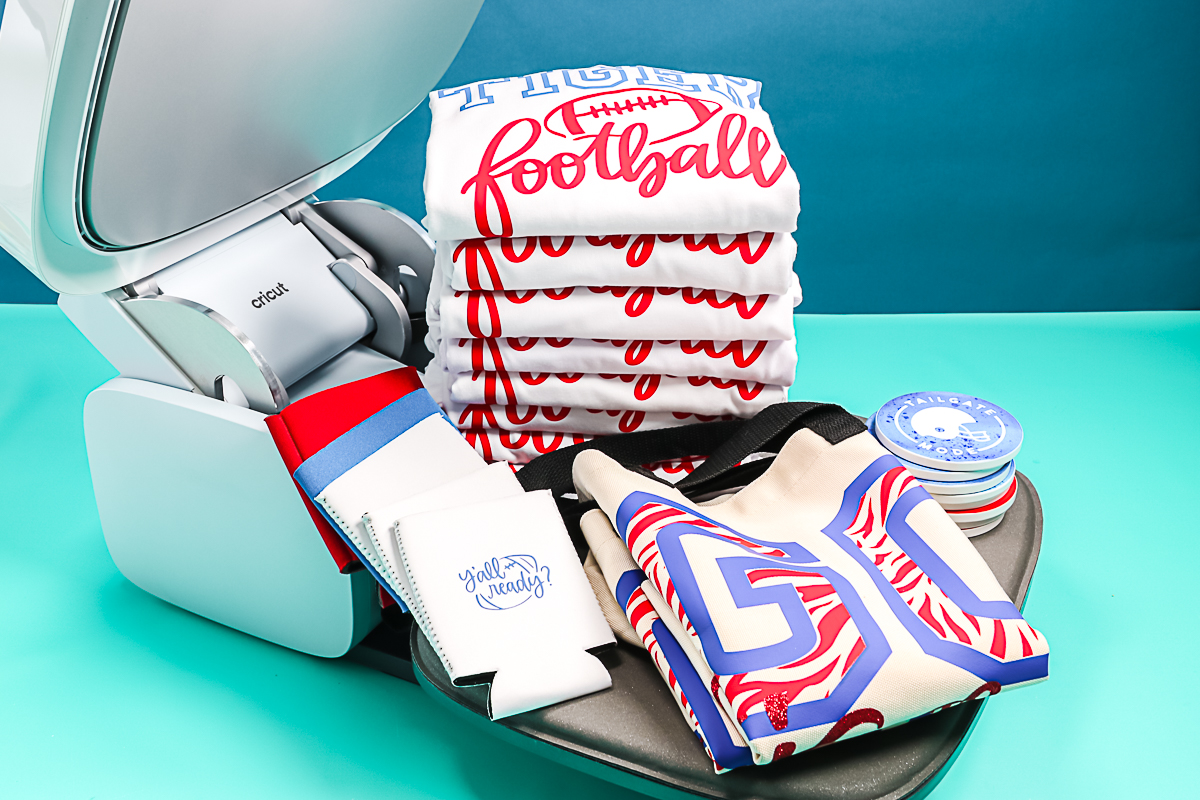 I feel like the best feature for small business owners is the auto-open feature. It just makes production faster. I can be prepping one project while another one is pressing and not have to stop to open the AutoPress. The AutoPress also has a large heat plate which allows me to press multiple small objects at once, increasing my production time.
Final Thoughts on Cricut AutoPress
How do you determine if the AutoPress is right for you? I would start by questioning what you're currently using. Is it working for you? Are there things you wish were different? What are the pros and cons of your current heat press? Can the cons be solved with the AutoPress? Does the AutoPress have the same pros?
While the AutoPress is great, I do not think it is for everyone.
Who is the AutoPress For?
I consider the AutoPress a top-of-the-line heat press. If you're producing products that you sell the AutoPress may be right for you.
Many people, like me, have trouble with their hands at times. Holding the EasyPress for a long time can be difficult for me and others. Other heat presses can require a lot of pressure and strength to open and close. The ability to close the AutoPress with as little as two fingers and the auto open feature really helps prevent the fatigue issues I have with other presses. I don't want my crafting to be limited to when I'm having a good day with my hands and I think many people feel the same way. That makes the AutoPress a great heat press for me.
I also think the AutoPress is great for people who need a heat press but don't have a lot of room for a traditional heat press. The AutoPress can be easily stored in a small space. If you don't have a dedicated crafting space or have a small space the AutoPress could be a solution to those problems.
Is the AutoPress for Everyone?
Is the AutoPress for everyone? I don't think so. If you only make a couple of shirts a month or craft as a hobby, you don't need the AutoPress. Are you happy with your EasyPress and does it work well for you? You don't need to upgrade. The same goes for other heat presses you may own. If what you have is working for you, don't need to rush out to buy an AutoPress just to have one.
In the future, you may find yourself in a place where you may want the AutoPress. Watch videos to learn all about it so you know when the time comes if the AutoPress is the right heat press for you. I hope you found this Cricut AutoPress review helpful. If you have any questions about the Cricut AutoPress, leave them in the comments below!