Y'all knew I would have to go first right? 🙂 My handmade Christmas gift is a kitchen gift set. Complete with hand painted trivets, matching recipe cards, ribbon, and gift card!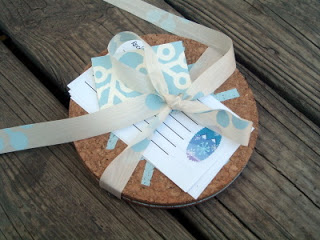 Ready to make it? Get some cork trivets. I found mine in the plant section at Wally world. Cheap! 🙂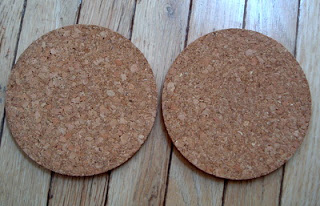 And some ribbon…I had this ribbon in my stash.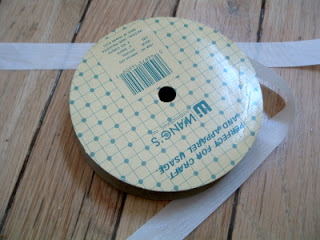 And I cut my own stencils. Ca-ute snowflakes!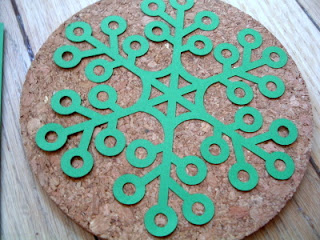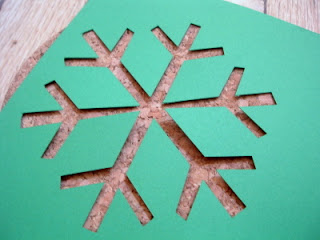 I used some light blue paint and painted on my flakes. I used a portion of the stencil to add some embellishment to the ribbon.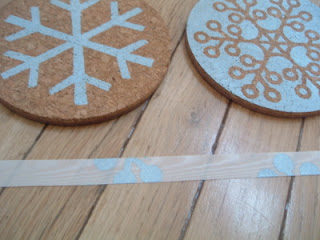 I even used that same stencil to paint on a gift card!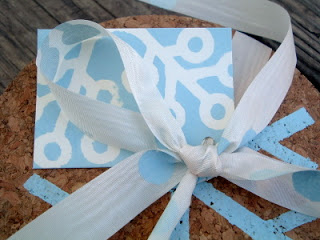 I used my computer and printer to make some matching recipe cards. Just print them on index cards…easy peasy…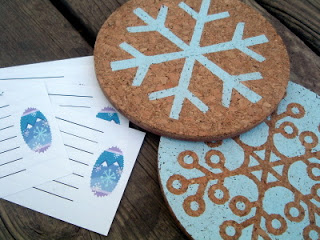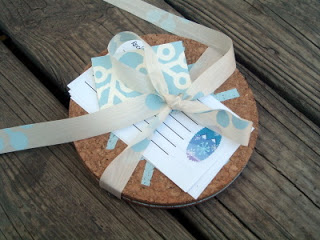 What a great little gift!! All in all this was under $3 and only took a few minutes!
Don't miss all the great handmade gifts this week! I will be highlighting a tutorial and a handmade shop everyday for 12 days! Give handmade from the heart this holiday season!
Be sure to follow me so you don't miss a day!
~Thanks for stopping by!~