My final labels project for the week is this decorated cupcake stand. You can turn a plain cardboard cupcake stand into something special with just a few labels. If you love this idea, be sure to head over to Crafty Hangouts where we still have tons of great party ideas with labels going up on the blog. The entire series is sponsored by the great folks at Online Labels and our bloggers are coming up with some AMAZING party ideas! Now lets get crafty with some awesome labels.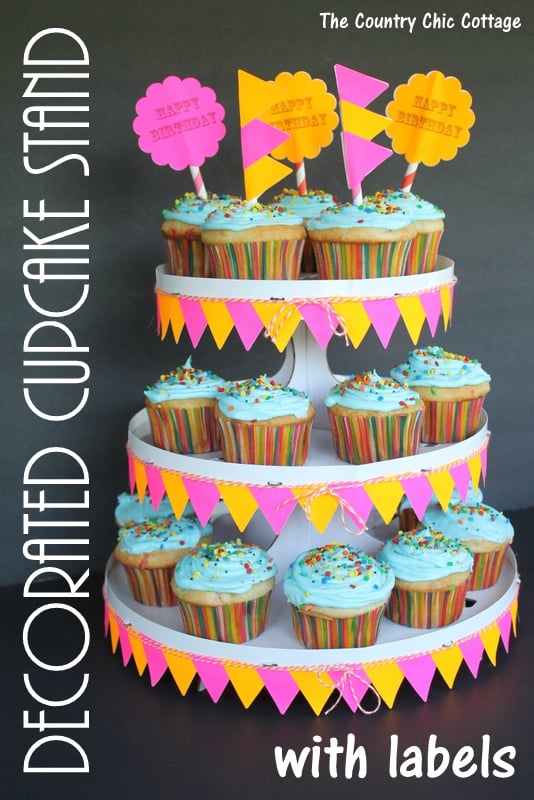 I thought it would be easier to just SHOW you how I added those labels to the cupcake stand instead of using words and pictures. So you can watch the video below where I do one of the tiers. For this decorated cupcake stand you will need:
Just in case you missed any of the instructions here is a brief description on how to make your own decorated cupcake stand with labels:
Assemble cupcake stand according to package directions.
Add triangle labels starting under the "tabs" on each tier.
Overlap labels enough to hide the scalloped edge on each tier.
Wrap baker's twine around tier just at the top of the labels.
Use hot glue to secure the baker's twine on the first wrapping only.
Tie a bow in the twine on the front of your stand.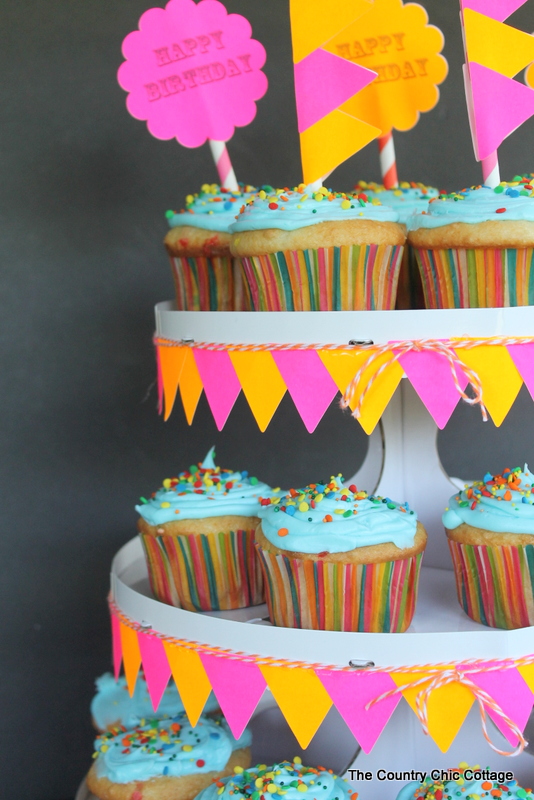 Yep this is so super simple to put together yet it is adorable for any party. Coordinate the color of the labels you choose with your party theme then place one order from Online Labels for an amazing party. This decorated cupcake stand will be a hit at your party and will take you less than 30 minutes to make start to finish!
This post is sponsored by Online Labels however all opinions and projects are my own. Online Labels is an amazing sponsor and I personally love their labels. This decorated cupcake stand will make an appearance at my daughter's birthday party soon!