Jen Goode from 100 Directions is back this month with these easy decorative garden stones that anyone can make. Grab your supplies and spruce up your yard today!
It's garden season so let's make some of our little garden decor! Turn small rocks from your yard into pretty decorative garden stones. You don't even have to draw your own art if you don't want to. I made these three little stones in about an hour with just some paint and a printable. Let's go, I'll show you how!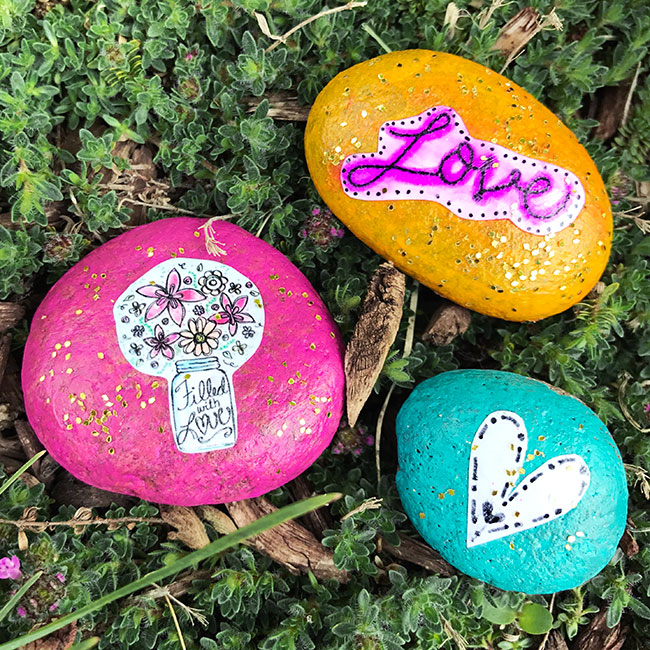 To make your own decorative garden stones, you can use any combination of supplies you'd like. You can paint the rocks or draw on them or decoupage, it's up to you. I added a little glitter to mine too… you pick your favorite supplies and have fun creating unique art for your own garden!
Materials needed to make your own decorative garden stones: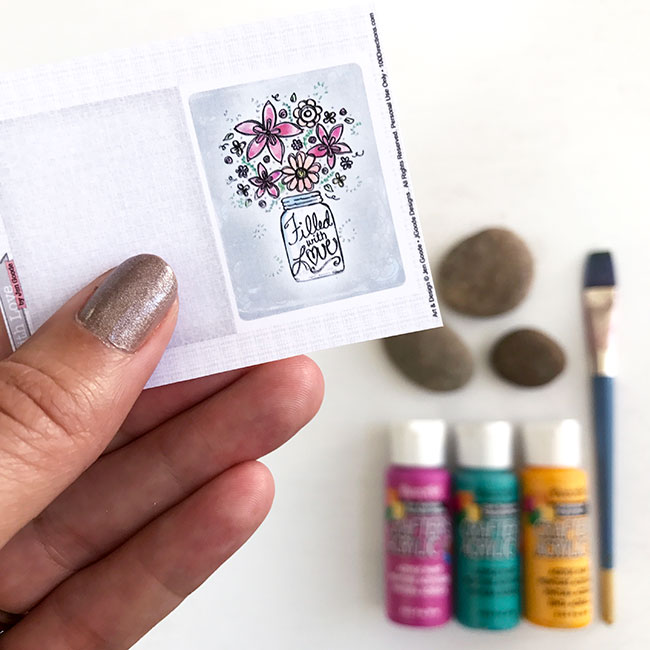 Instructions
Wash and dry the rocks.
Paint each rock however you'd like. I only paint the front side of my rocks because the back side usually sits in the dirt. Allow paint to dry.

Shrink down coloring page or printable art. For these rocks, I printed my own floral art card printable at 25% it's original size. Cut the art out.

Decoupage paper art on to your rocks. Using a paint brush, apply a layer of Mod Podge to the rock. Before the Mod Podge dries, place the cut art on to the rock. Then paint Mod Podge over the art. You can also use paper cut outs to decoupage onto the rocks.

Using the permanent pen, draw art accents however you'd like.
If you'd like to add glitter to the rocks, make sure to sprinkle the glitter over the Mod Podge before it dries.

Finish the art stones with a final coat of Mod Podge to seal all the art you've just created. Outdoor Mod Podge is recommended for this application.
Allow to dry thoroughly.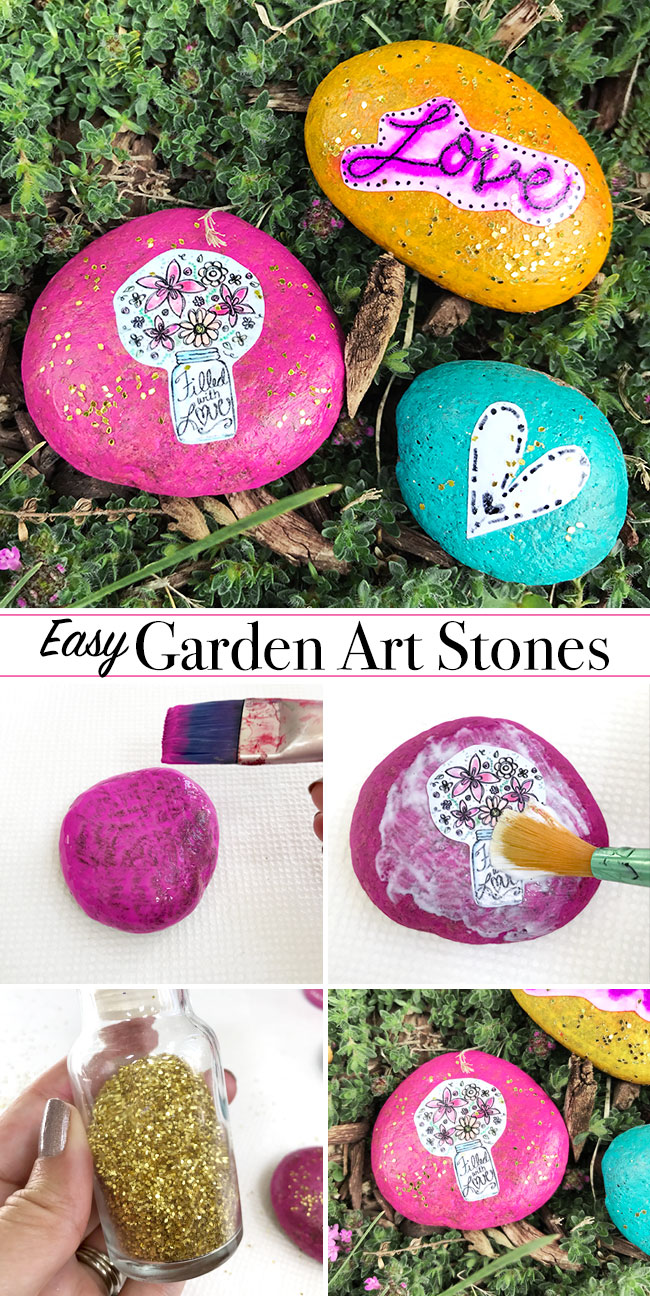 Whether you want to draw your own art, or use pre-made art, you can make your own easy decorative garden stones in no time. Grab one of my free printables or coloring pages and start creating pretty art for your garden! If you are looking for more crafts you can make using coloring pages, check these out: