Yesterday I shared my
embroidery hoop art make and take from CHA
and today I am going to share a display project I had at CHA. You can see
my full CHA recap here
if you are interested in what the show is all about. My
decoupage
mason jar canvas art was displayed at the DecoArt booth during the show. I was asked to use their new Americana
Decoupage
line to make a canvas. This is what I came up with.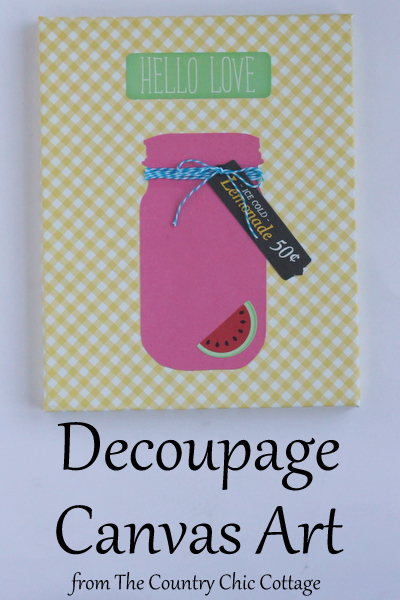 Y'all knew it was going to be jars right? I started with various paper and embellishments from the American Crafts Mayberry line. I used the decoupage medium to put a large piece of scrap book paper on the entire canvas. You can see my technique for adding paper to a canvas on this post. I use a rubber band to hold the edges in place while the entire thing dries. Once dry you can trim the corners and edges as shown in the picture below.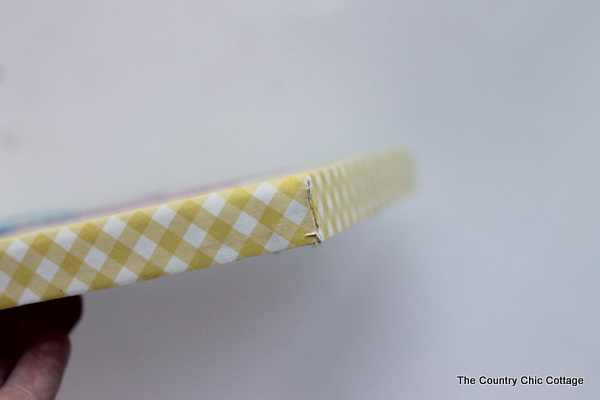 I cut a mason jar with my Silhouette from pink paper and added that on top with decoupage. I then played with more embellishments until I had something I loved.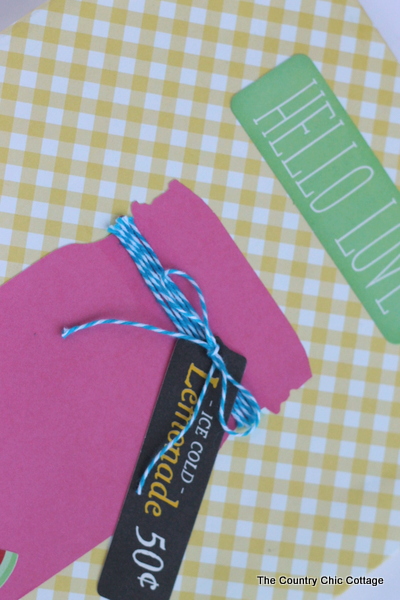 Everything was added using the Americana Decoupage Medium even the baker's twine. Allow your project to dry completely before moving.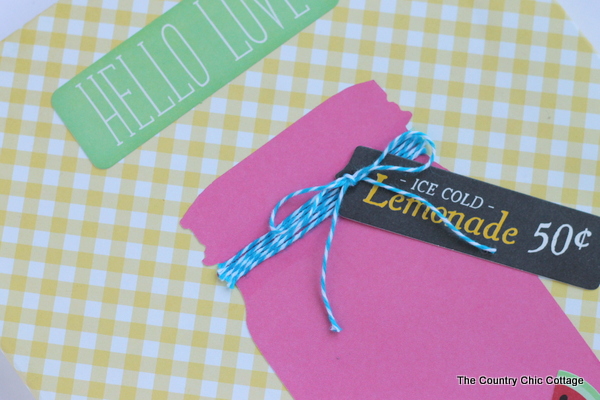 Who says you need to paint to make your own art? You can use decoupage and some scrap book embellishments to make fun art for your own home. Get inspiration from my decoupage mason jar canvas art and start your own decoupage canvas today.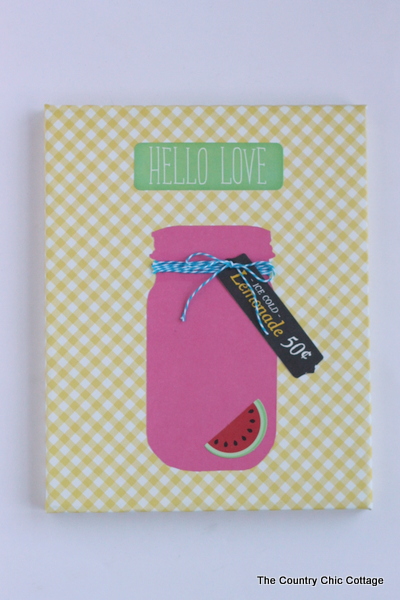 Silhouette Tips and Tricks
Sign up for our email list and we will deliver weekly inspiration with tips and tricks for your machine right to your inbox!