Today I have a fabulous dessert ball recipe for you using Reese's pieces candy. This great peanut butter ball is an amazing dessert option and it is also festive for fall. Serve this up for Thanksgiving, Halloween, or just those fall dinner parties. After all, everyone loves peanut butter? Right? I hope so because I am addicted to it!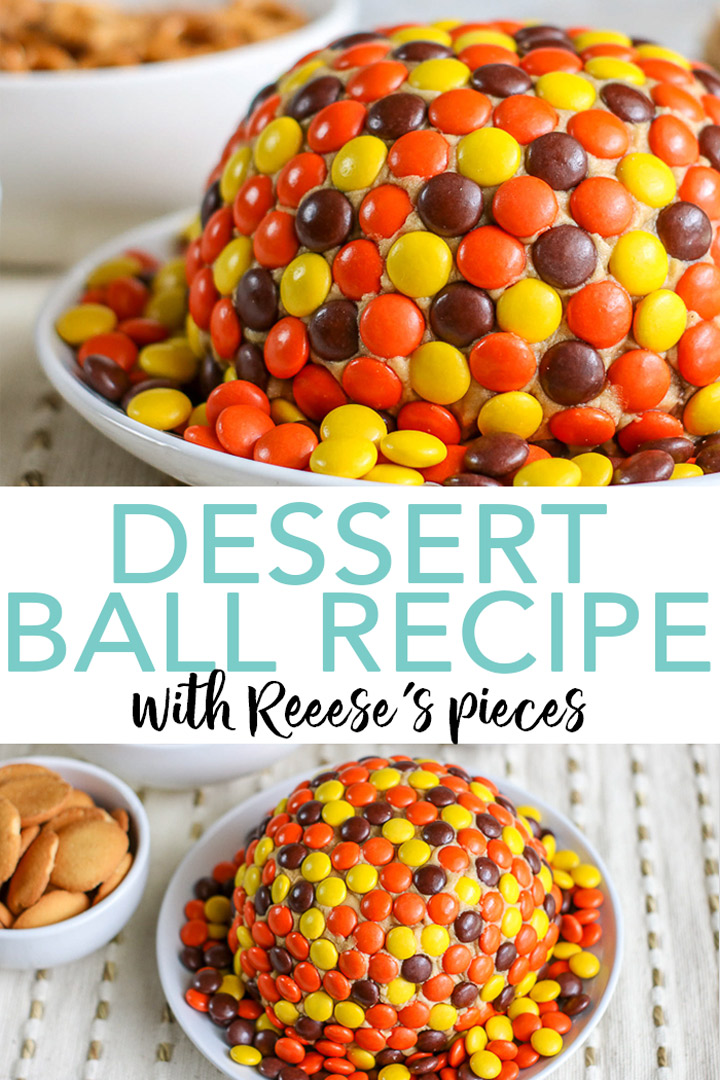 Dessert Ball Recipe
Ingredients:
1 ½ (8 ounce) packages cream cheese, softened (12 ounces total)
1 cup peanut butter
¾ cup powdered sugar
1 teaspoon vanilla extract
¾ cup miniature Reeses Peanut Butter Cups, coarsely chopped
1 to 2 cups Reeses Pieces Candy
Instructions
If peanut butter is thick, microwave for 10 seconds or until warmed through. Peanut butter that is loose in consistency may not need to be heated.
With an electric mixer, blend cream cheese and peanut butter until combined.
Add powdered sugar and vanilla, beating until smooth.
Then fold in Reeses Peanut Butter Cups.
Line a small bowl with plastic wrap. Spoon peanut butter mixture into the bowl over the plastic wrap. Then fold the plastic wrap over peanut butter mixture and refrigerate until firm, at least 1 hour.
When ready to serve, open the plastic wrap and flip peanut butter ball onto a platter. Remove plastic wrap. Cover the peanut butter ball with Reeses Pieces candies.
Allow to soften slightly and then serve with graham crackers, pretzels, cookie wafers, apple slices, etc. You can actually serve with anything that tastes good with peanut butter so let your imagination run wild here.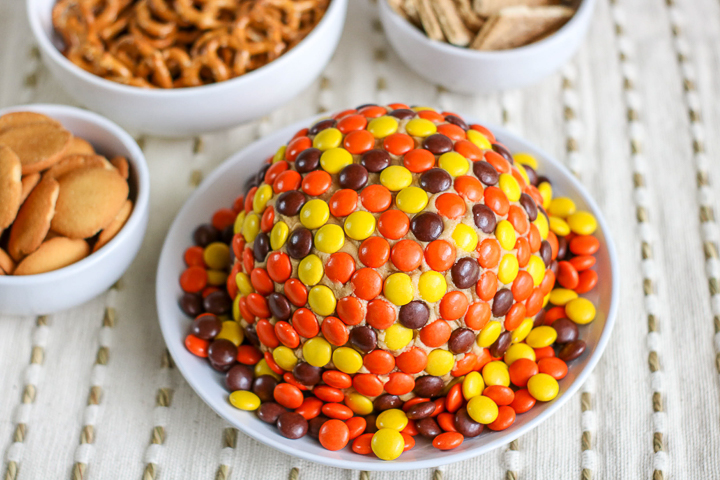 So, will you be making this dessert ball? You seriously do not even have to wait for fall but the colors really work for a fall party. This is also a great idea for an after school snack. It is easy to make and the kids will really love it.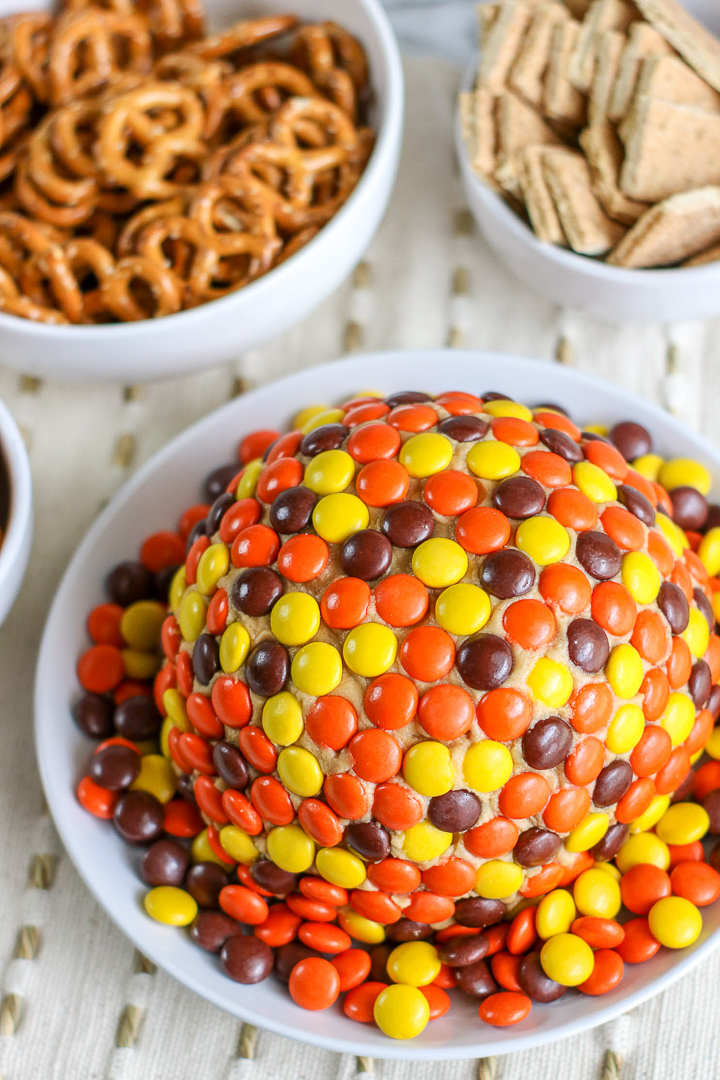 I think I could eat this delicious peanut butter dessert like once a week. I must resist! Be sure to let me know if you make this recipe and if you love it as much as I do. My favorite to dip in? Probably pretzels. Something about salty and sweet that gets me every time.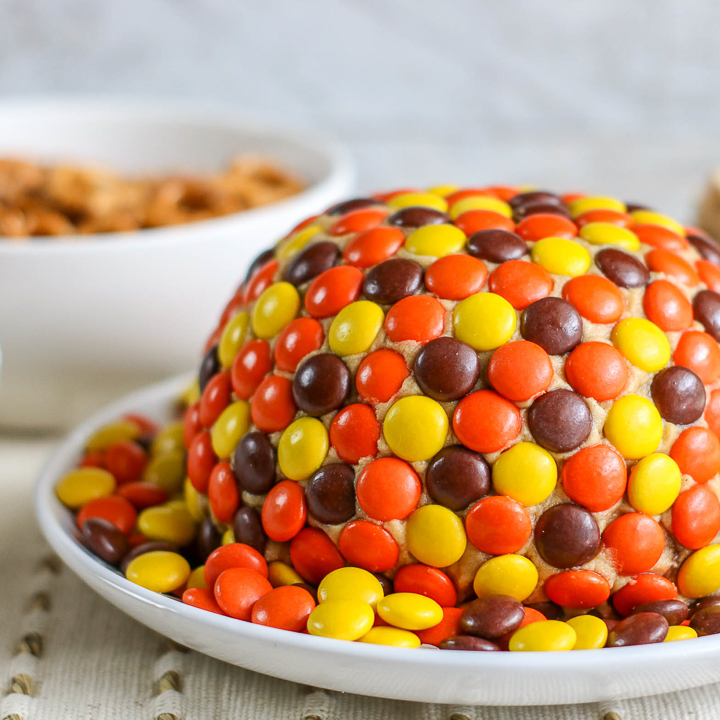 Love this peanut butter dessert recipe and want more ideas? Try the links below!