You too can make a DIY clay cactus with my instructions below. I basically love anything that involves a cactus and decided I would love to make some for my home. Clay was the first medium that came to mind and it worked out perfectly in this case. Follow the step by step instructions and make your own version below!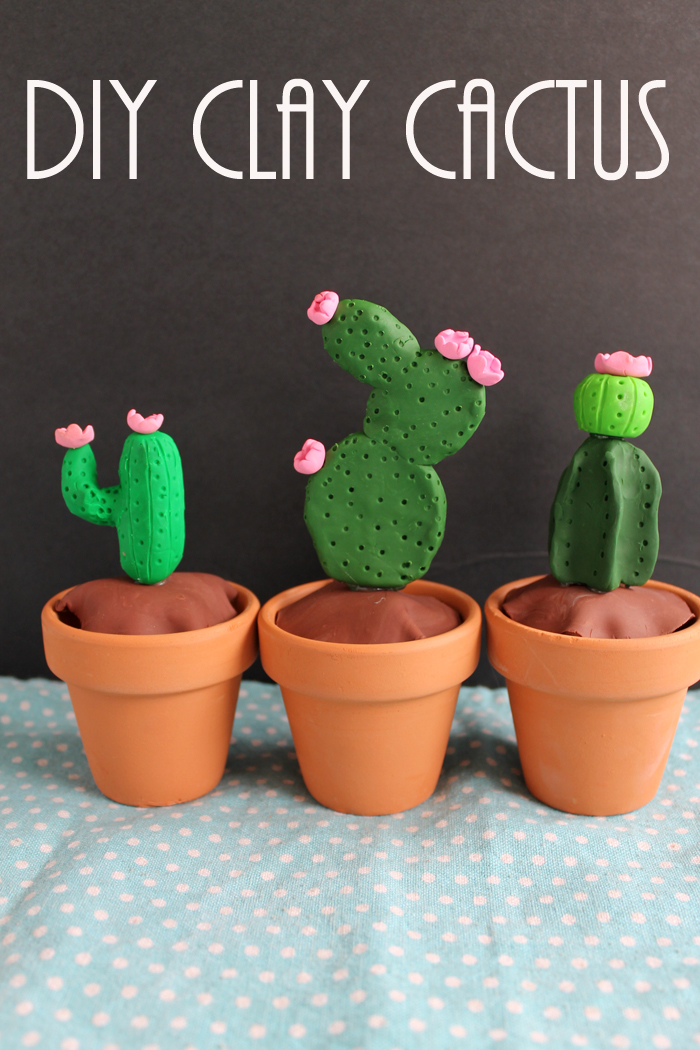 Supplies needed to make your own DIY clay cactus:
Links below may be affiliate links which means you do not pay anymore.
Start with your clay and work it into various shades of green. You can mix together colors for this. Each cactus is made differently however the basic steps are the same. You can see me making one of the versions in the video below.
Work the clay until you get the desired shape for the cactus you are making. Use the tools to create holes and lines on the cactus. Add small pink flowers as desired. I found that using a clay cutter to get those flower shapes was easiest.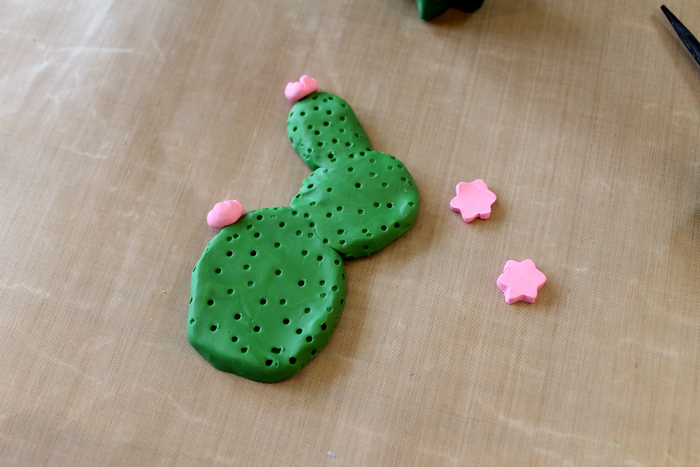 Once your clay creations are complete, bake according to the package directions then allow to cool. Don't forget to make some "dirt" to go in your clay pots as well. A sheet of brown clay rolled thin and cut into circles works perfectly. Use hot glue to secure everything together and to secure to your pot once completed.
Your very own DIY clay cactus will be complete in just minutes and you can step back and enjoy your work!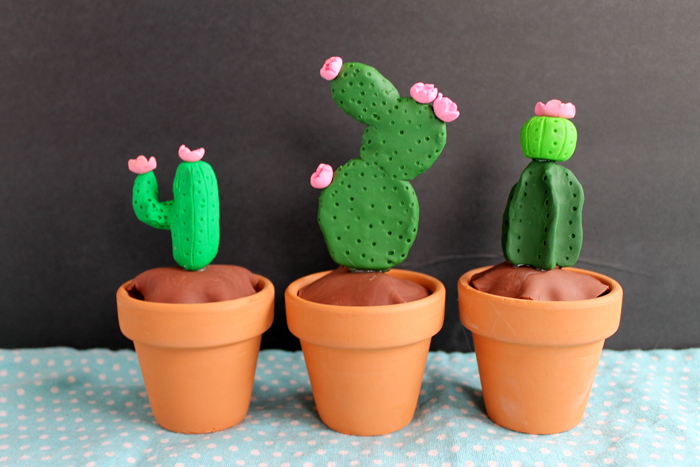 Below is a close up of each version that I created. You can look at different cactus shapes online and make any version that you desire.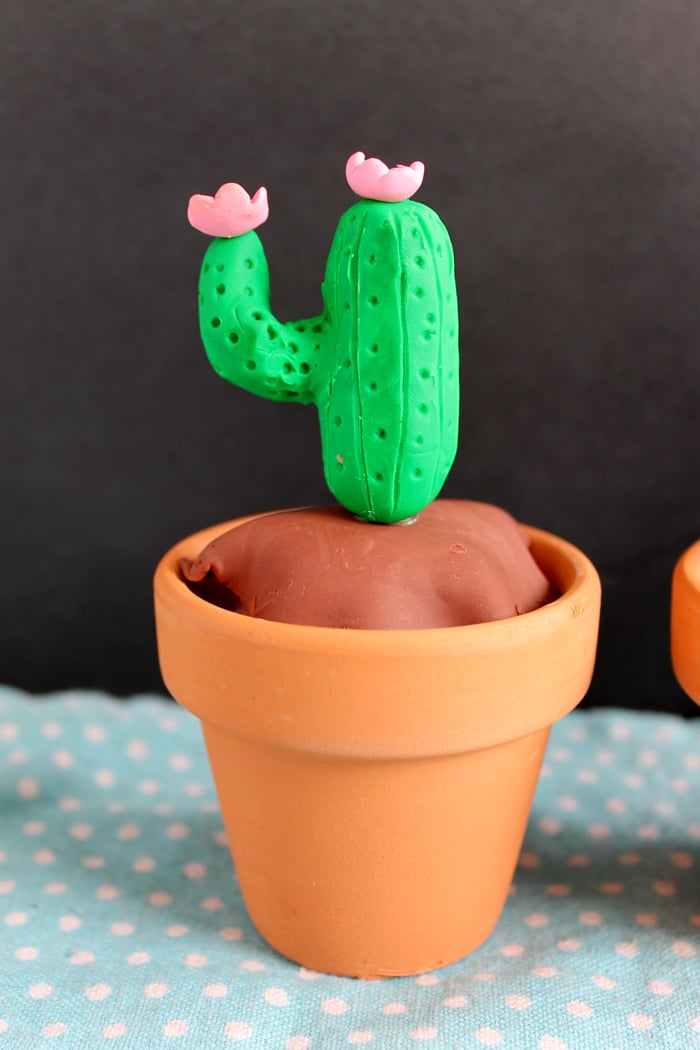 They are definitely not perfect but what cactus in nature actually is? What are they perfect for? Adding to your home decor…especially if you have a black thumb.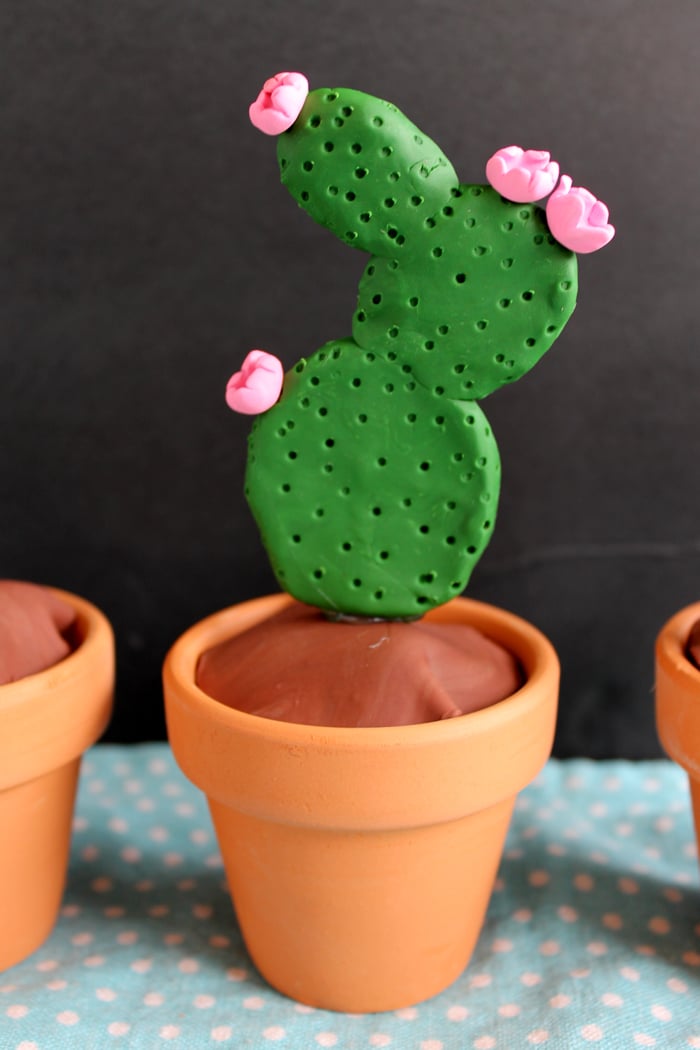 Creating a set of these cuties will only take you a few minutes and you will be in love with the results.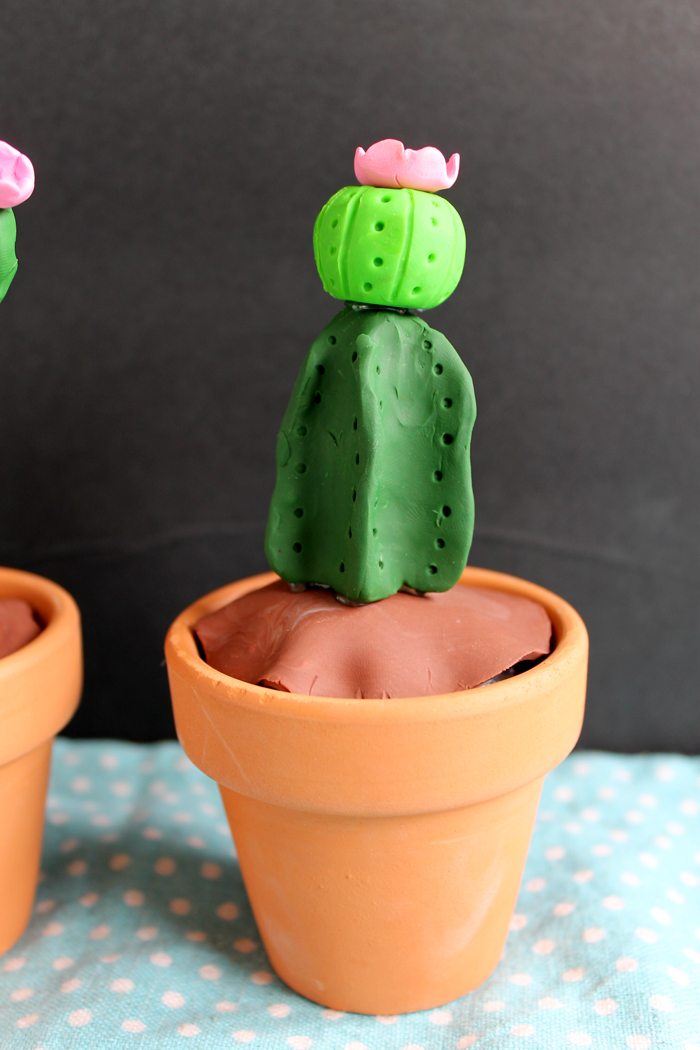 Add a DIY clay cactus to your must make list and get your hands into a little clay. It is a fun medium that anyone can work with.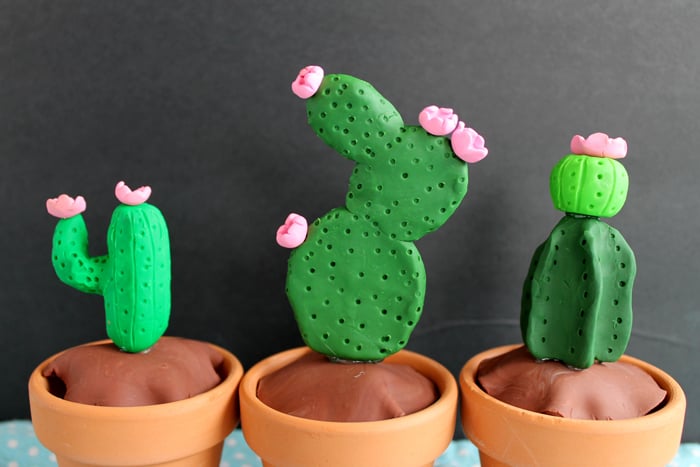 I am thinking I need to try a clay succulent plant next. What do you think? Are you going to make your own DIY clay cactus?
Want more ideas for creating a cactus of your very own? Check out these 15 DIY cactus crafts!