Today I have a quick and easy DIY gift bag tutorial for you using just plain white paper lunch sacks and tape. Sounds easy enough right? Let's learn how you can start out by making these great gift bags.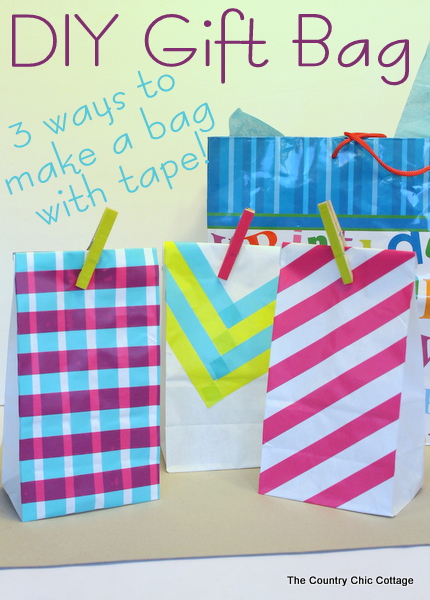 I started with the brand new Scotch Expressions tape in three colors. I love that I can easily add some flair to my packages with these great tapes. I also grabbed some
plain white lunch sacks
from the cabinet.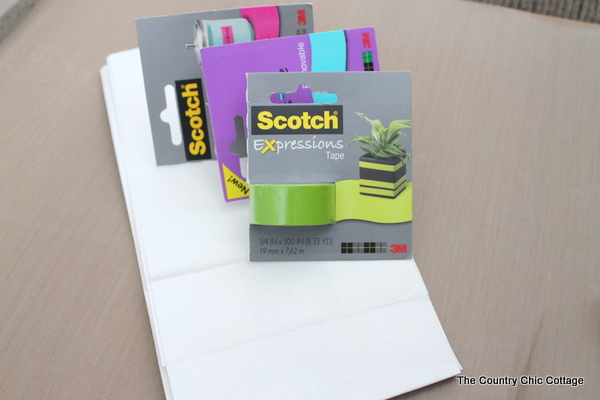 Just grab your tape and start applying in a pattern. I chose to use three different tape patterns for these bags. Just cut your tape to size after you apply so that it ends at the bag edge.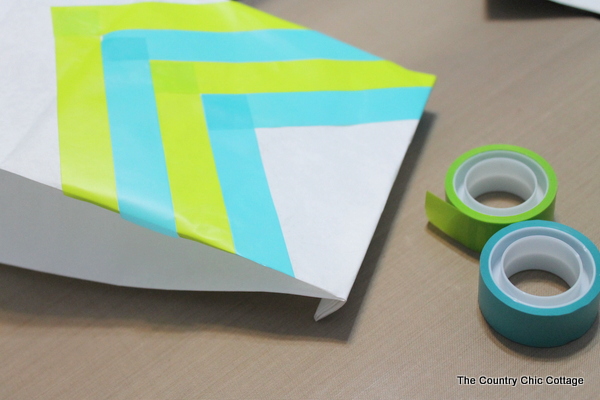 Then I folded the tops down on each bag and closed with a clothespin. Love those colorful clothespins? I also used a little Scotch Expressions tape on those as well.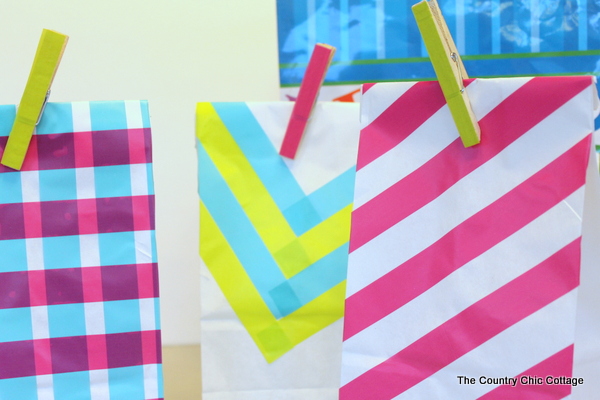 I have three gifts ready for giving in about 15 minutes. Plus what an impression these bags will make on the gift giver! Which one is your favorite? Hurry and buy the Scotch Expressions tape to make your own version of these great bags.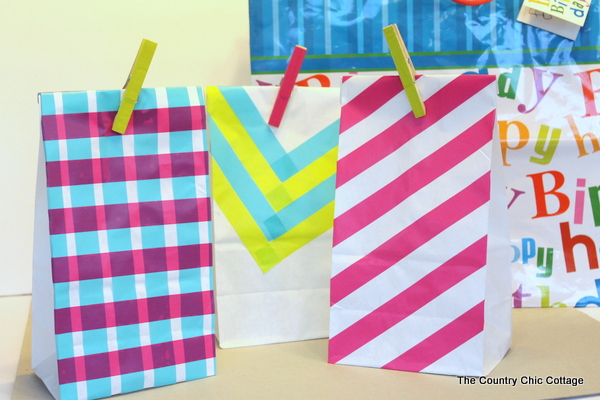 I will continue making great DIY gift bags with that Scotch Expressions tape.