It is time once again for Craft Lightning to come to an end. I thought I would round up all of the quick holiday crafts in one place for y'all however. You can click around below and get inspired to get crafty in 15 minutes or less for Christmas and other winter holidays as well. I hope you have enjoyed this edition of Craft Lightning as much as we have!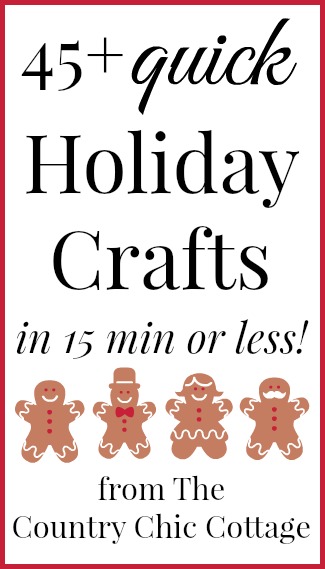 The list below will take you directly to the crafts. If you want to see pictures of the crafts before you click on them, click here to be taken to the quick and easy crafts Pinterest board where you can see all of these crafts and many, many more!
Painted rocks for the holidays
Chanukah banner
Painted metallic letters with an ombre effect
I hope you have enjoyed these great quick holiday crafts this week! We will have another Craft Lightning event soon so y'all stay tuned!