Go back in time and make these DIY glitter deer shrink plastic ornaments. Remember that shrink plastic from when you were a kid? You can use it to make elegant Christmas ornaments as well. This is a quick and easy ornament tutorial plus it is great to make with the kids. Grab one sheet and make my DIY glitter deer shrink plastic ornaments today.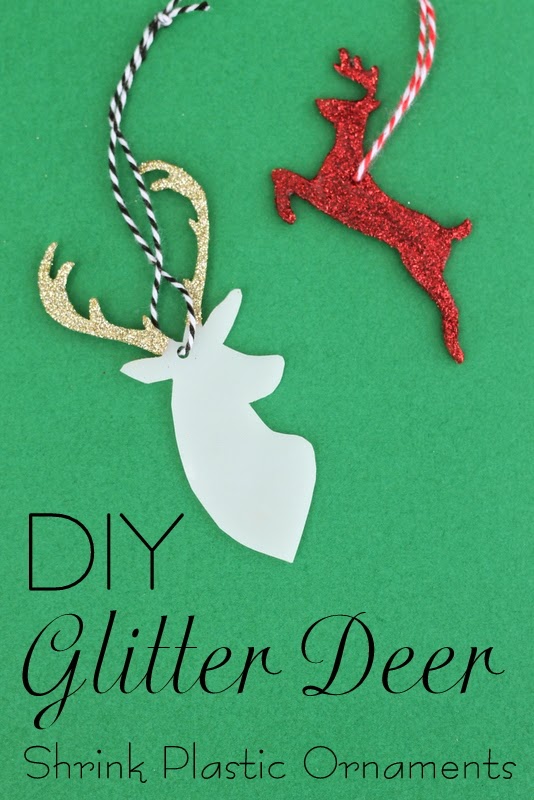 Start with one piece of white shrink plastic film and a few deer silhouettes that can be printed from the internet. Don't like deer? Then absolutely choose another shape. This tutorial will work with any shape you love. Choose BIG shapes as the plastic will shrink up when baked (there is a picture a few steps ahead of how much shrink to expect).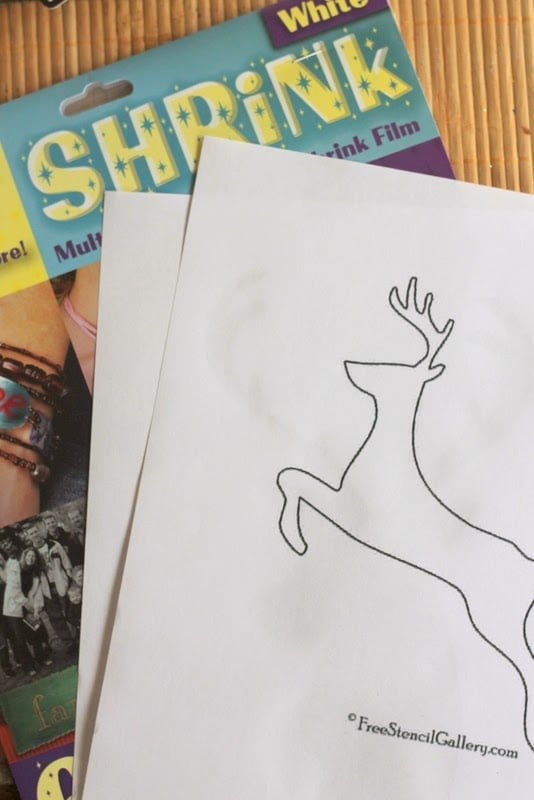 Trace your shapes onto the shrink plastic using a pencil. I actually used a gold sharpie so y'all could see this better but that is not needed. My two deer took up almost an entire sheet of shrink plastic.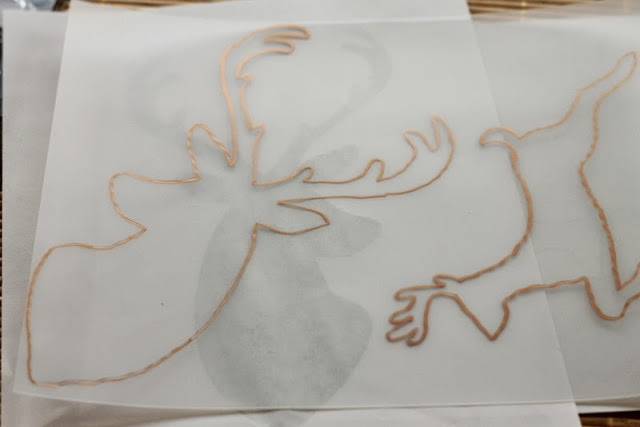 Use just regular old scissors to trim your shrink plastic around your lines. It is really as easy as cutting paper. The kids will love helping you make these shrink plastic ornaments.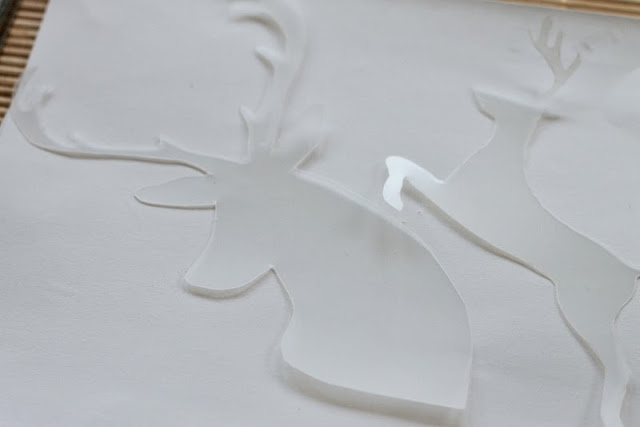 Be sure to punch a hole with a standard size paper hole punch BEFORE baking your shrink plastic. You won't be able to add the hole afterwards.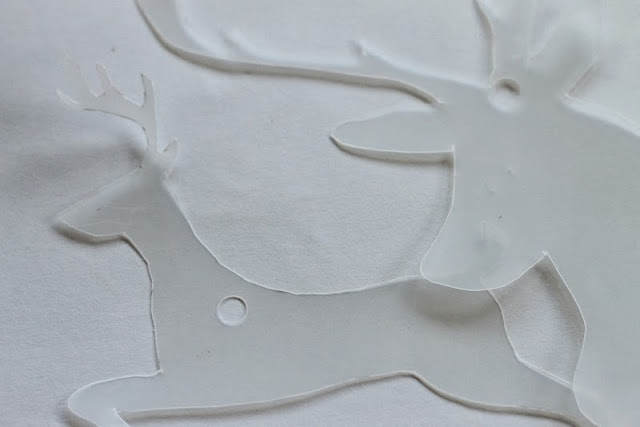 Bake your shrink plastic according to the package directions (3 – 5 minutes usually). The plastic will shrink up and thicken. It is really AMAZING! You can see in the photo below just how much it shrinks. Your kids will love this part.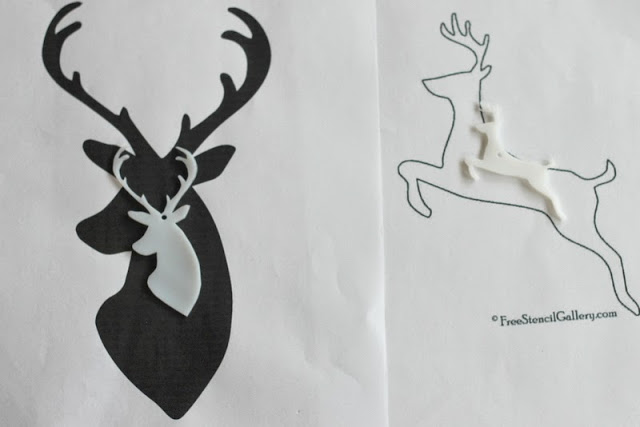 Allow your shapes to cool completely then give them a quick coat of paint on the areas you are going to apply glitter.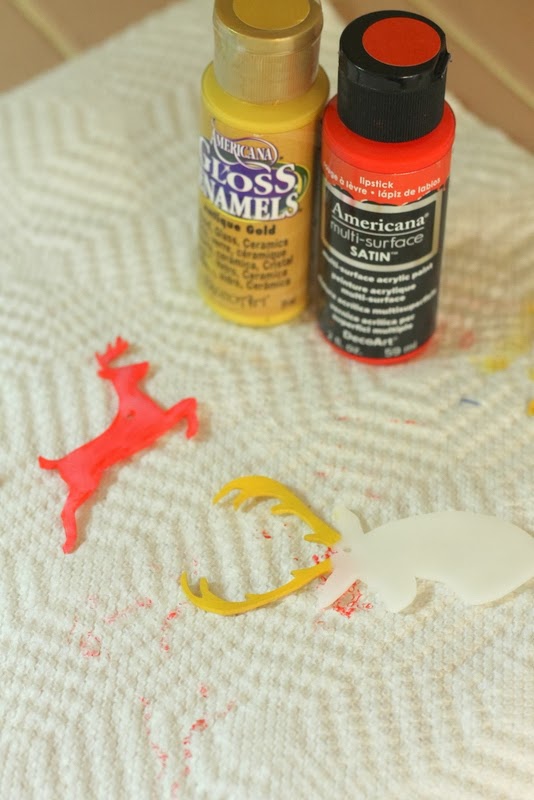 Allow your paint to dry then add decoupage medium and glitter. Allow that to dry and add on another layer of decoupage to make sure your glitter stays put.
Once your ornaments are dry completely, add a string to hang on the tree.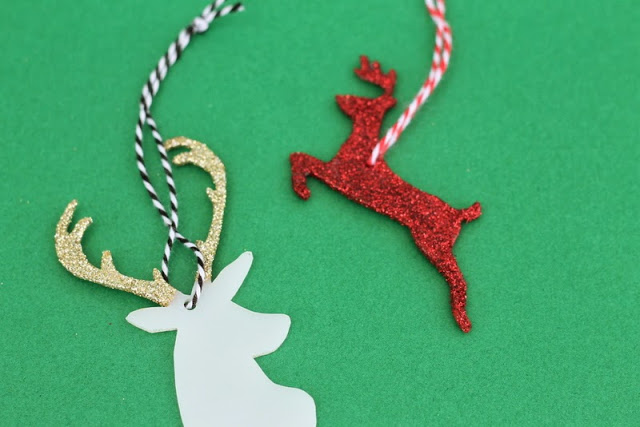 Your DIY glitter deer shrink plastic ornaments are ready for your tree. Enjoy making these with your kids this holiday season. What shapes will you make for your tree? You kids will love the "magic" that happens in the oven as these shrink and become rigid plastic ornaments. For anyone that does not love the idea of using shrink plastic, my friends over at Lolly Jane made some similar ornaments out of clay. Now you have two ways to make these fabulous deer ornaments. My shrink plastic version will be adorning my tree this holiday season.