My dog house busy book page is the next craft idea in my busy book series. If you have missed any of the pages, be sure to check out the lion busy book page, shapes busy book page, and football busy book page. I will be continuing with this series all this week and part of next. At the end of next week, I will have shown you how to make a complete busy book for a baby or toddler. Y'all stay tuned! This is also a part of Craft Lightning week where we are showing you kids activities that take 15 minutes or less. You can see today's bloggers at the bottom of this post.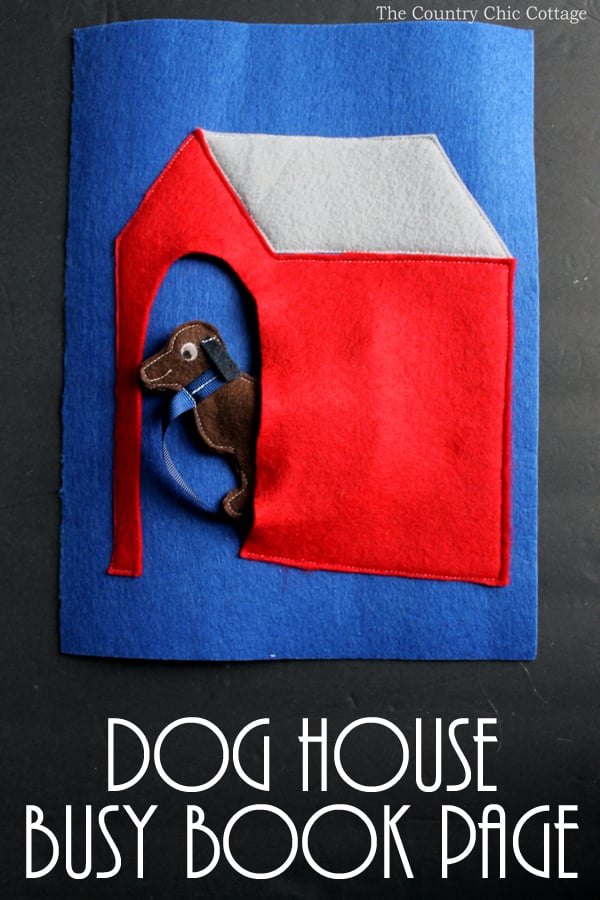 Supplies need to make your own dog house busy book page:
Some links may be affiliate links.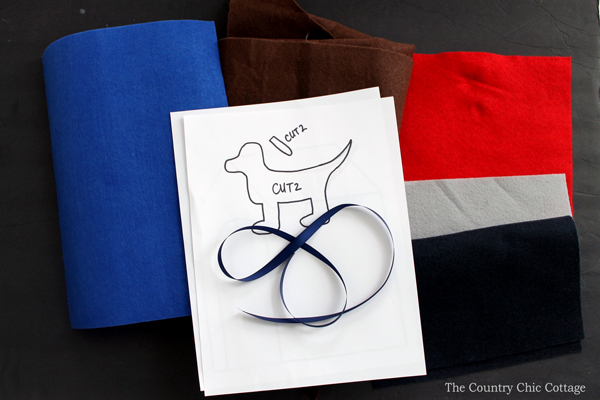 Cut the pieces for the dog and dog house from the felt. The eyes on the dog pieces will need to be painted on. Start by using the white paint pen on the eye. It may take several coats to make it look right.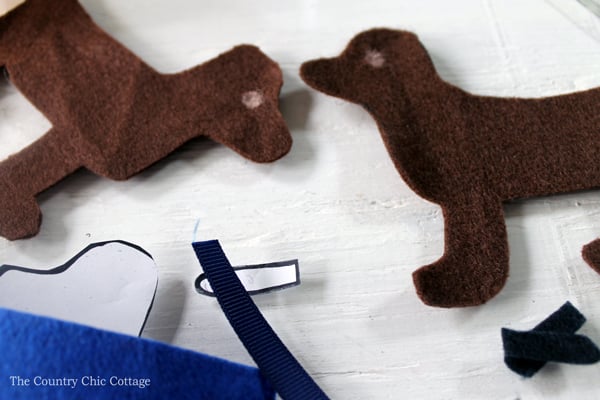 Once the white portion is dry, add a small black dot with a black paint pen.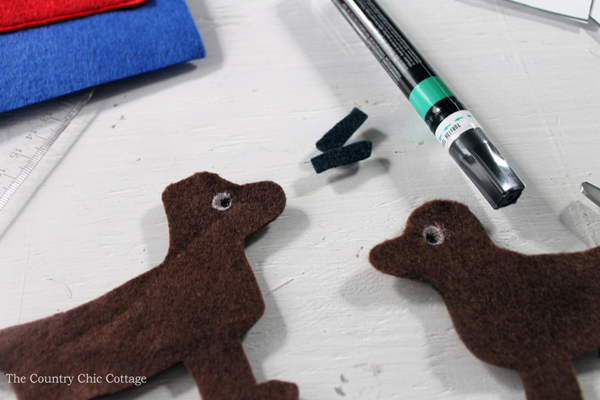 While your eyes are drying, you can place the dog house onto the stiff felt and sew around the house and roof. Be sure to leave the door open so your dog has a place to go.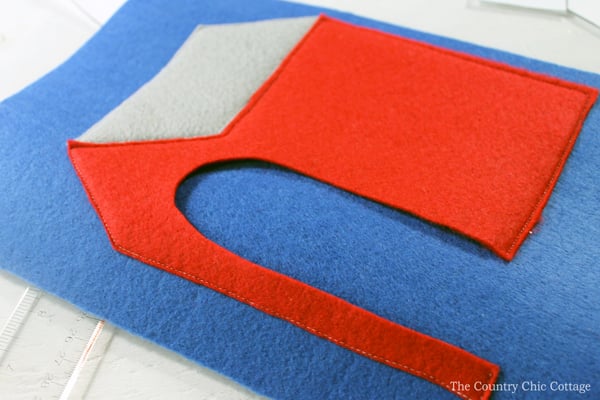 Once the eye has dried, start on your dog by sewing an ear to both halves. I also used thread to add a mouth.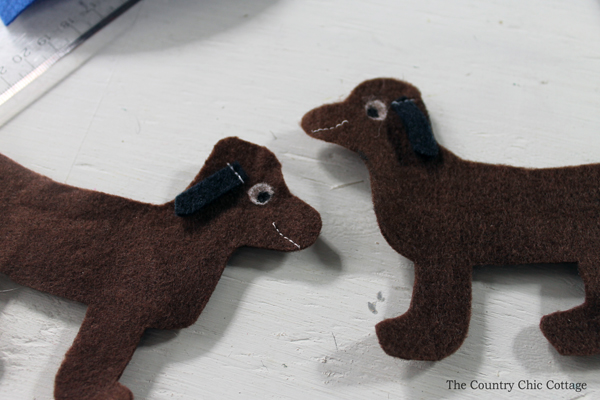 Sew the ribbon to the dog's neck like a collar. I sewed it to both halves at the same time as shown below.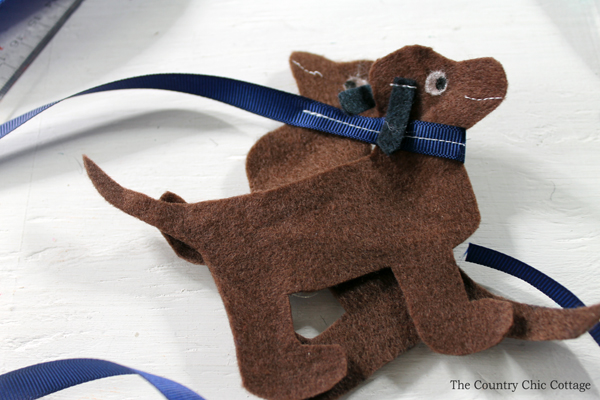 I then flipped the dog where the wrong sides were together and sewed all the way around leaving the belly open. I added just a very small amount of stuffing to the dog and closed up this seam.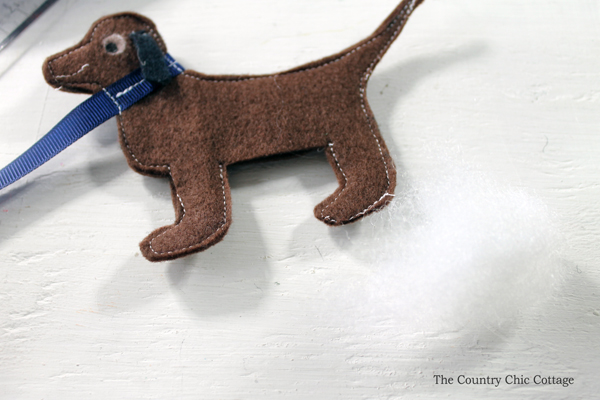 Then just attach the other end of the ribbon to the inside of the dog house.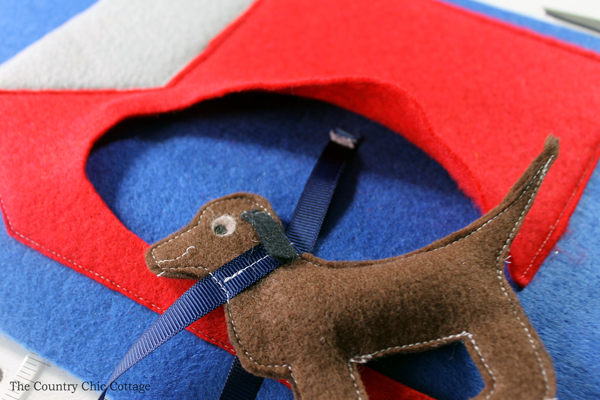 This dog house busy book page is complete and ready for your book! Babies and toddlers will love playing with the dog and putting him back in his house!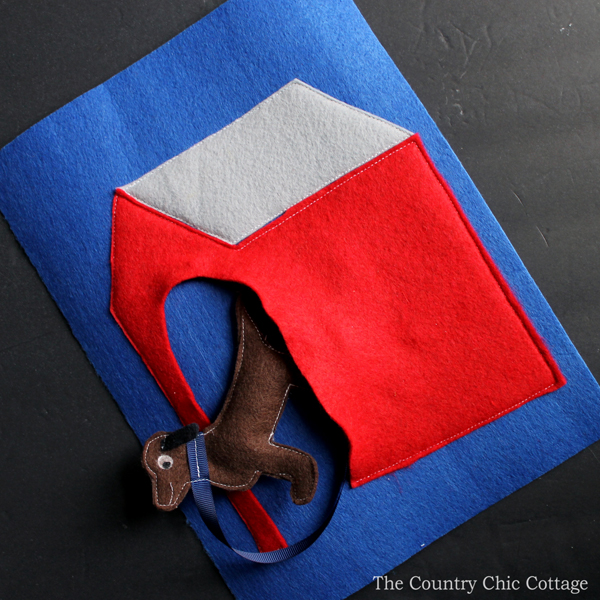 Now it is time for even more quick and easy kids activities from our blog partners. First up is Scrappy Chick with this DIY travel lego tin that is perfect for those kids that love legos!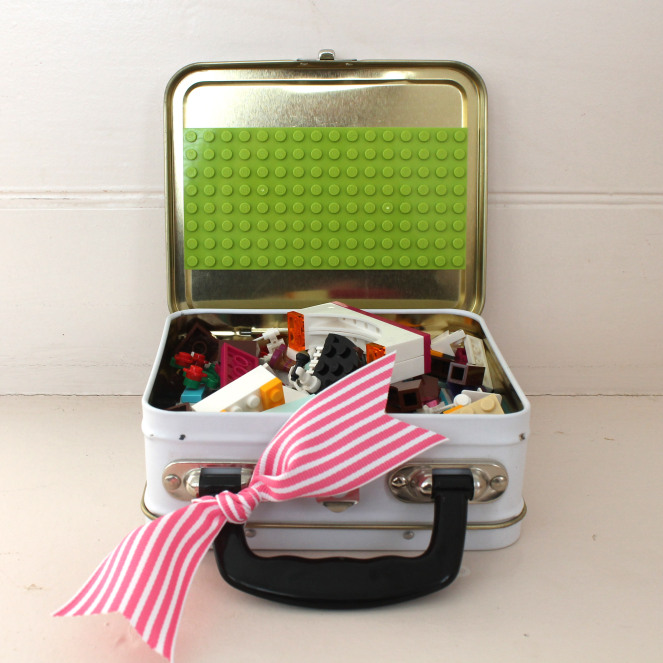 Next is a felt Easter egg idea that can be made over and over again! Your kids will love this idea from Laura's Crafty Life.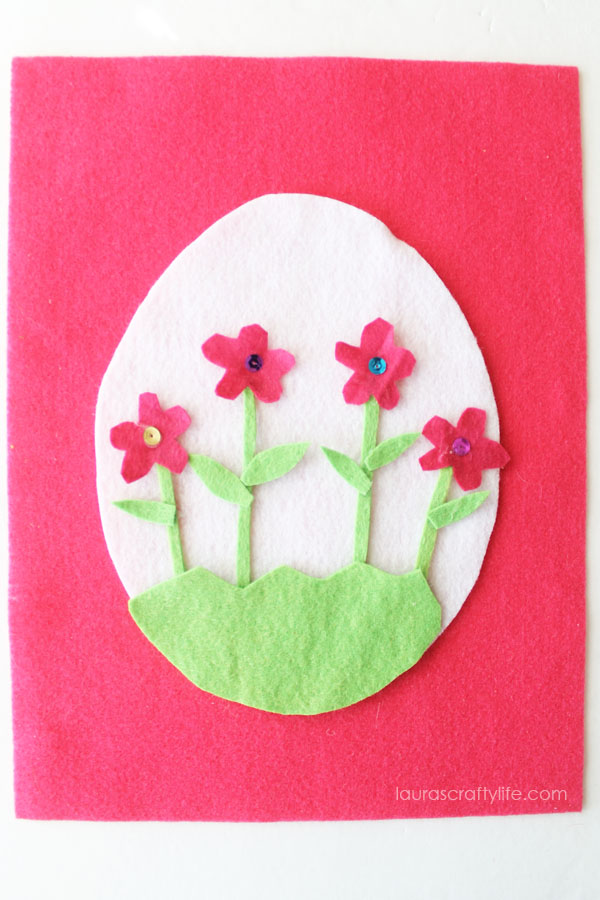 Tried and True has a great idea for using cardboard and yarn to weave a fun basket.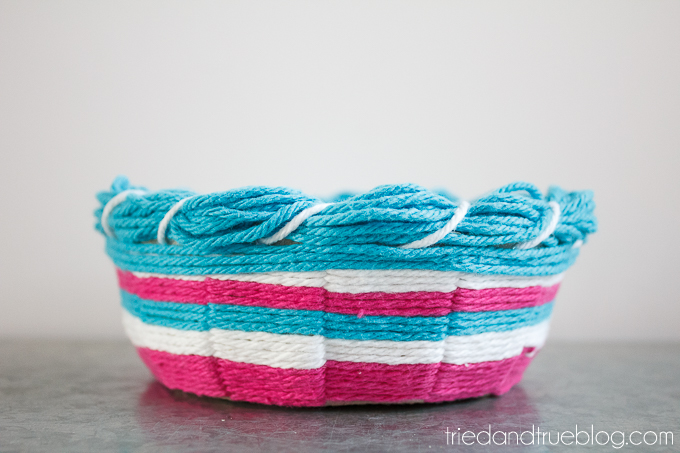 My Very Educated Mother is sharing how to entertain your kids with these DIY tangrams.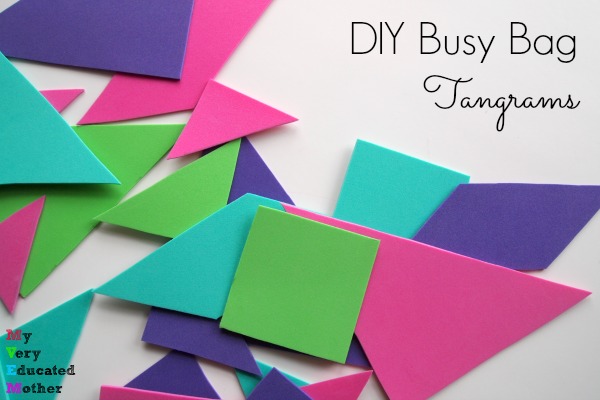 You can make a DIY catapult with simple supplies and the instructions from Creative Cynchronicity.
Turn a fun coloring page zentangle into a craft stick puzzle like these from The Silly Pearl.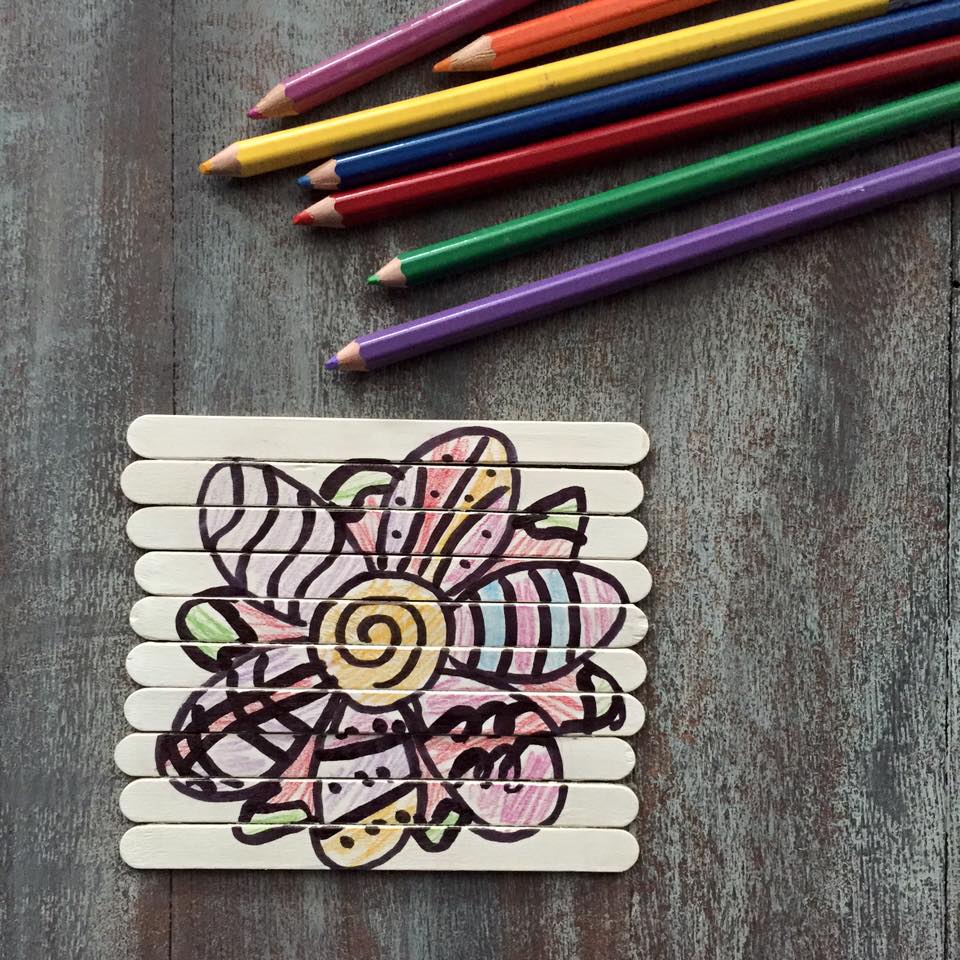 Another great puzzle idea comes to us from Simply Kelly Designs. She used her Silhouette to make this great magnetic photo puzzle.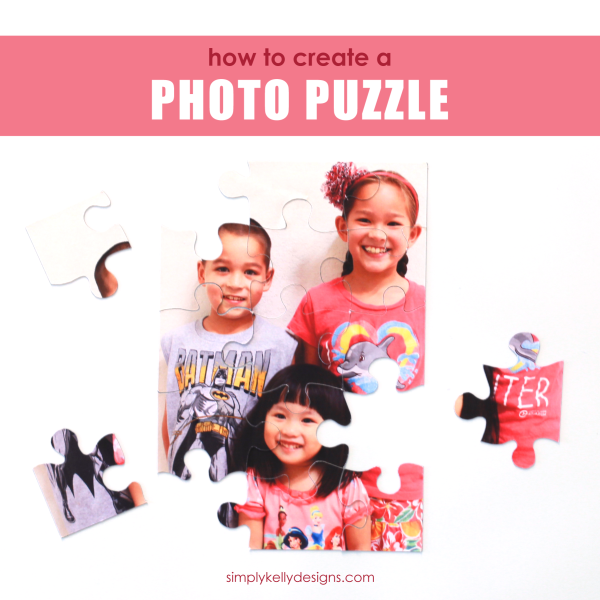 Use shaving cream to create marbled paper with your kids. The instructions are over at Beth Watson Design Studio.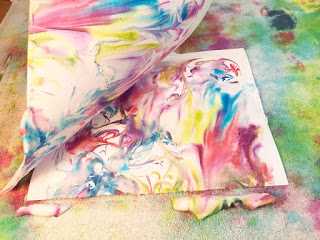 My co-host for this series is always 30 Minute Crafts. She is sharing how to keep a fun button sorting activity on hand at all times.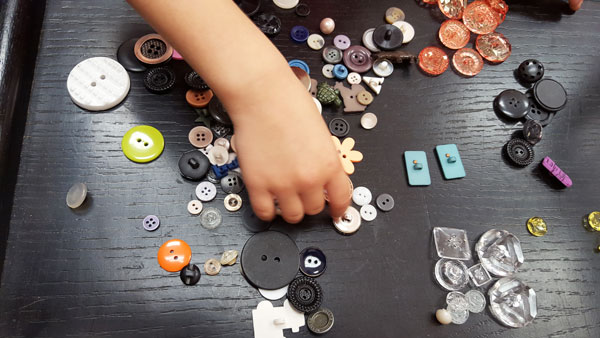 You can also keep the supplies for this paper clip chain on hand. Again 30 Minute Crafts is full of great ideas!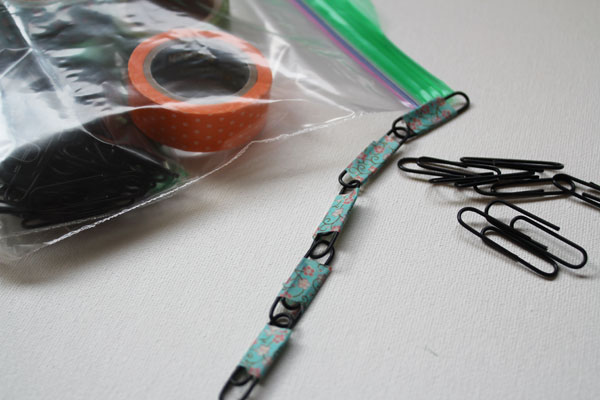 Our guest host, Glued to My Crafts, is sharing how to make this on-the-go tic tac toe bag.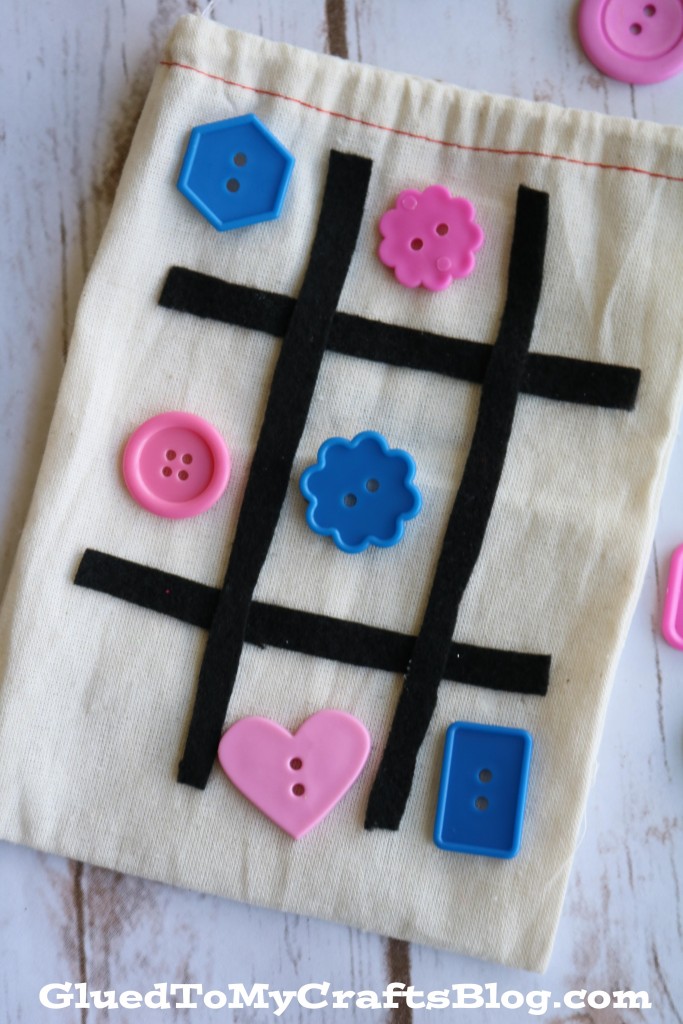 I hope y'all have enjoyed my dog house busy book page as well as those kids' activities from our partner blogs for this series. Stay tuned because there is more to come!