Don't you just love Dr. Seuss? I know I do. Oh yea — my kids do too! March 2nd is the birthday of the famous writer and many celebrate the day. I made some little treats for my kids for a little celebration. I am in love with this push pop concept and I know y'all will love them too. My Dr. Seuss push pops are sure to put a smile on your kid's face.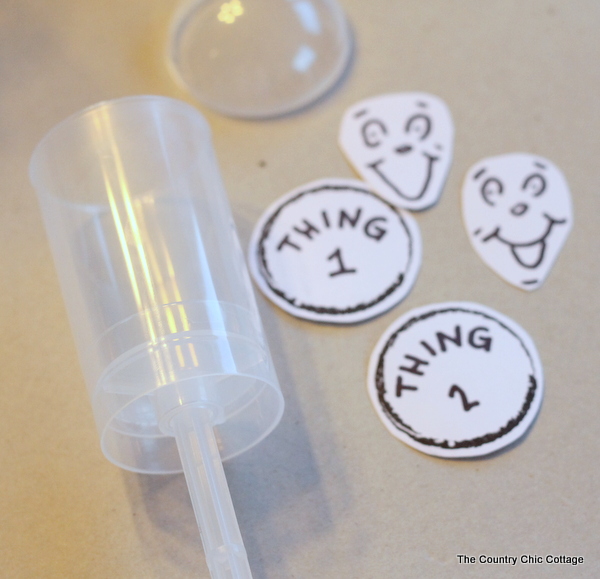 Use the push pop container itself to cut your rounds of cake. Start with a little cake in the bottom of your push pop container.
Then add in a layer of icing. Repeat until you reach the top of the push pop container. For me, it was 3 layers of cake and 2 layers of icing.
Add your cardstock decorations on with a few glue dots.
Then use a little icing to add on some blue cotton candy hair.
They are done and ready to eat! If you can even eat something this adorable. If you are taking these to a school for a party, add your cotton candy hair after you get there. Cotton candy does not do well when exposed to the moisture of the cake so add it just before serving.
We have a huge collection of Dr. Seuss books around our home. I think Dr. Seuss is someone who is loved by kids and adults alike. This makes celebrating his birthday even more fun.
Invite Thing 1 and Thing 2 to your house for supper on March 2nd or any day of the week. These push pop cupcakes are easy enough for everyday but special enough to be a treat for your celebration of Dr. Seuss's birthday.
Want even more ways to celebrate all things Seuss? Head on over for over 40 ways to celebrate the birthday of Dr. Seuss.
And check out my friends and their Dr. Seuss projects!