It may not feel like spring out there but it is here! Spring is here! I am going to celebrate a little with my spring push pop cupcakes. This one was originally posted over at Crafts Unleashed but I thought we would celebrate here a bit as well. These are super festive and easy to make. So bring it on spring we are ready for ya!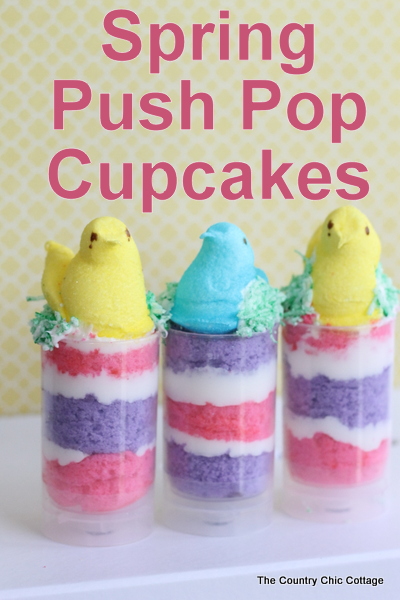 These are perfect for Easter don't you agree? But to serve them up at any event, you need a holder to make them stand upright. Start with a photo storage box in white. Measure and mark for evenly spaced holes. The box will handle 10 of the containers.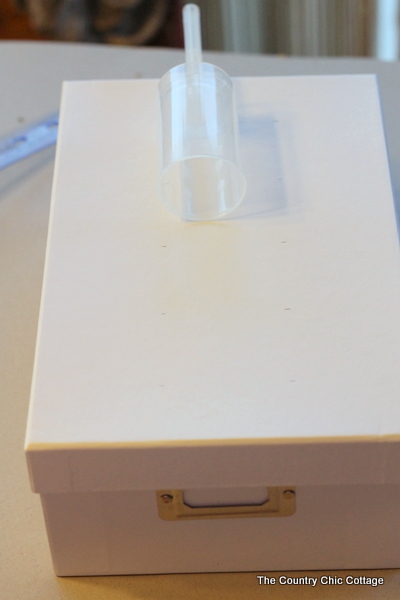 Now for the super simple way to make holes in the box. Literally just use a Phillips head screw driver and push it through on your marks.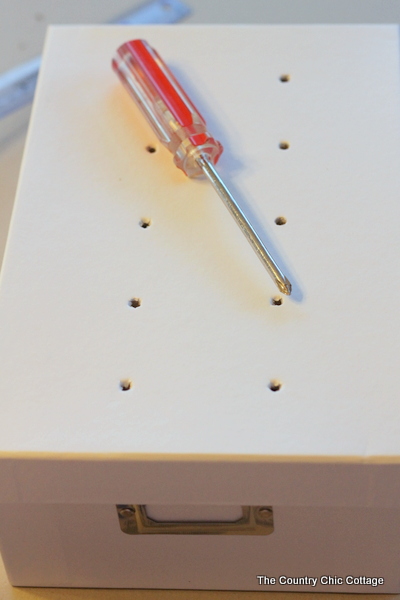 The holes need to be slightly larger to accept the containers. I found a marker that was roughly the same size as the containers and used it to poke through my holes a second time.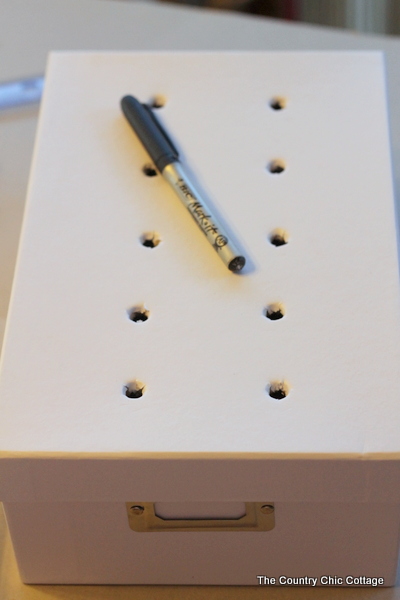 Try your push pop container in the box. Perfect right?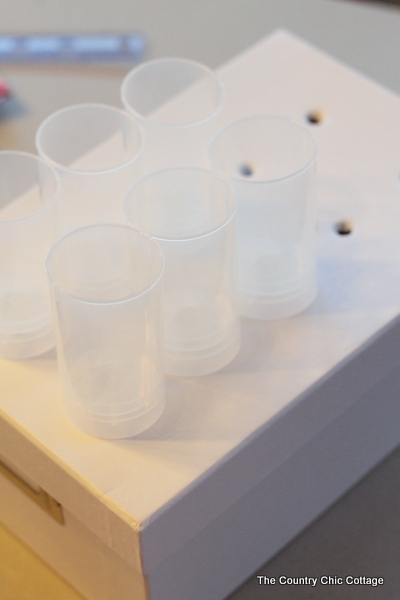 Now, let's get to the fun part! Supplies needed:
Baked Cake
Canned or Homemade Frosting
Peeps
Coconut
I baked a regular boxed cake mix in three pans so each layer is thinner. I colored those layers pink and purple with the Wilton food colors. If you have never used gel food coloring before, it makes a brighter and more vibrant color and is definitely required for these push pops. Use your push pop container to cut rounds of cake. Start with one round in the bottom of your container. Pipe in icing then add another round of cake. Continue until you have three rounds of cake inside your container. This should fill it to the top.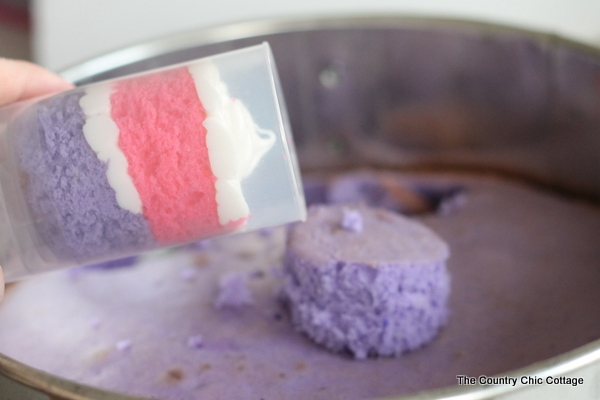 Next, add a little coconut to a zippered bag and put in a little green food coloring. Zip closed and mix with your hands until the coconut is green and looks like grass.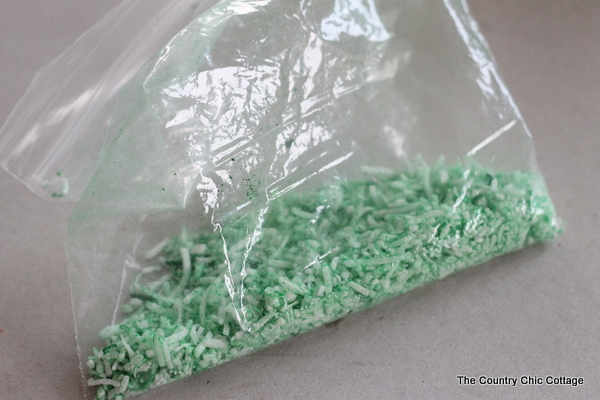 Now add icing to the top of your push pop cupcake and top with a Peep. Put icing around the side and back of the Peep. Stick some coconut "grass" to that icing for a little "nest".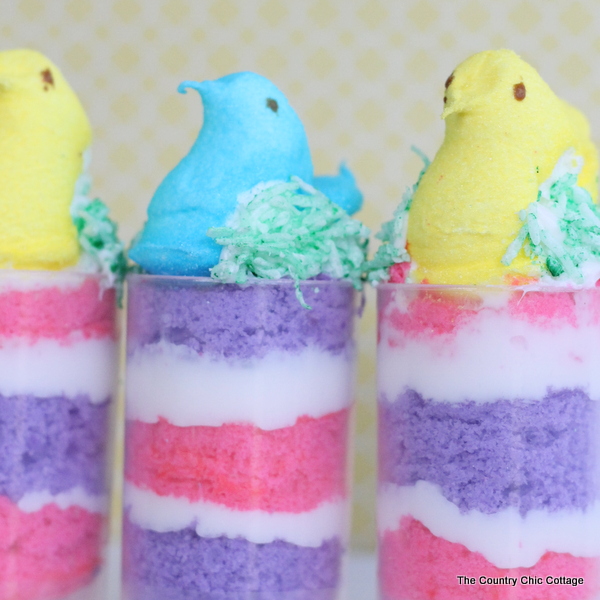 Add your peep creations to the box we made above and these are ready to serve at your Easter celebration. Or heck just make them for the kids to celebrate spring. Maybe if we celebrate it the weather will warm up? A girl can dream right? Y'all grab your supplies and make these spring push pop cupcakes soon!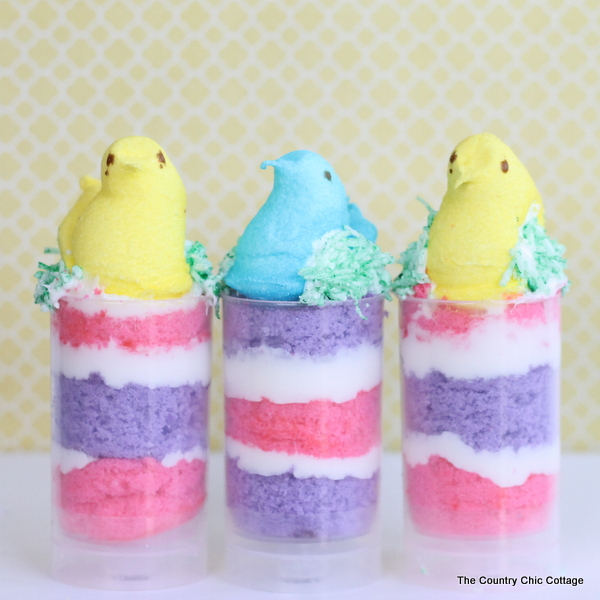 This post was written as part of my design team status with Consumer Crafts. All opinions and projects are my own however.