This week is Seuss week and I had to share a quick and easy treat to go along with the fun. My Dr. Seuss Cat in the Hat marshmallow treats only take 10 minute and have two ingredients. It doesn't get much better than a recipe like that. If you have missed any of the Dr. Seuss Craft Lightning fun this week, be sure to check out the round up from day 1, day 2, day 3, and day 4. Plus if you want a chance to be featured right here on Seuss crafts week, be sure to link up to our Craft Lightning linky party.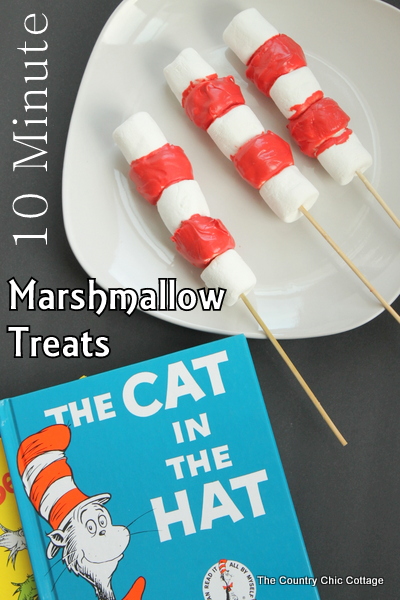 Now for these I-can't-believe-it-it-so-easy treats. Grab some marshmallows and some red candy coating (you can usually find this in the craft section of your store). Melt the candy coating according to the package directions. Skewer one plain marshmallow. Roll the next marshmallow in red candy coating and add it to the skewer. Then add a plain marshmallow and repeat. You get the idea right? Allow the candy coating to harden before serving or just add them to a plate and dive right in. Not much of a recipe right? We will count it as one since they are edible.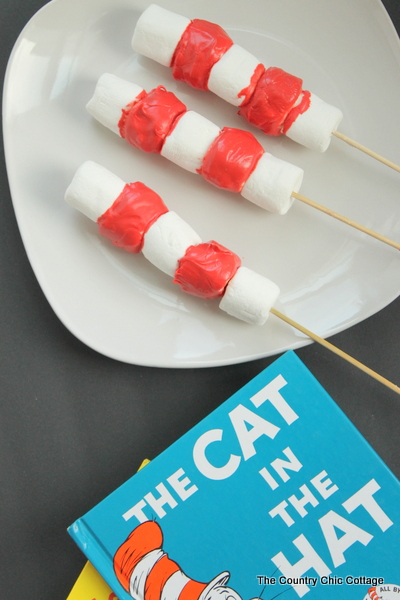 Celebrate the birthday of Dr. Seuss in style this year. Make a batch of these Dr. Seuss Cat in the Hat Marshmallow treats for Read Across America day this year. For these Dr. Seuss ideas and more, be sure to visit our Dr. Seuss Pinterest board.
Looking for easy recipe ideas?
Struggling with supper and what to make? Do you wish you had a way to make meals faster? The dump recipes system allows you to make 10 meals in just one hour or less, rescuing your dinnertime and saving you time and money.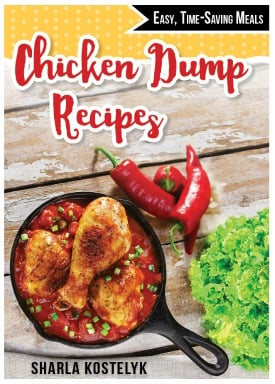 Want to try it for yourself? I have the perfect cookbook for you. Chicken Dump Recipes includes 5 plans, each with printable shopping lists and printable labels. Most of the 25 recipes included can go from the freezer to the crockpot, saving you even more time. All the recipes include gluten-free instructions as well.
What are you waiting for? Give the dump recipes system a try in your home and make meal time a bit easier!