Celebrate the birthday of Dr. Seuss with over 101 Dr. Seuss crafts. This is a HUGE collection of all types of crafts to help you celebrate Read Across America Day. There are crafts for adults and kids as well. You can even try a few of these with your classroom if you are a teacher. Decorating your child's room in a Seuss theme? We have the perfect craft ideas for you as well! Click around on our list and get inspired to create your own Dr. Seuss crafts today!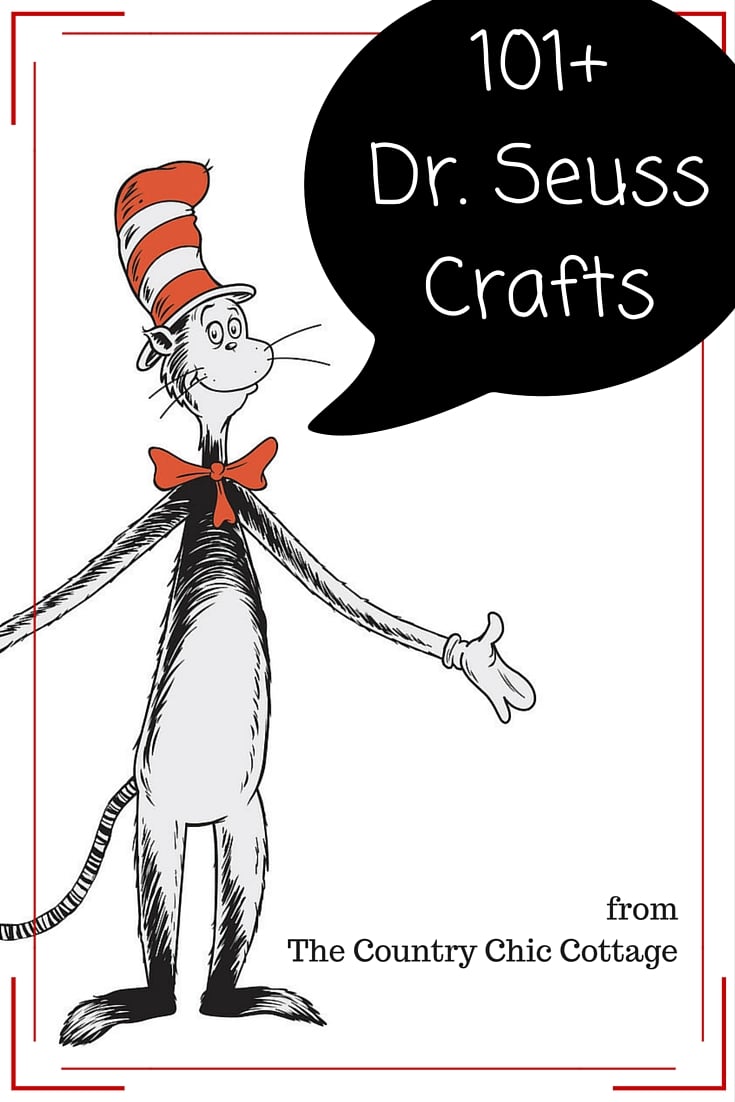 I am using a program to help with this list since it is so large. Each image below is a link to the Dr. Seuss crafts on the list. You can click the image to be taken to the instructions on how to make each idea. There is a brief description of each craft idea included as well. I know that everyone can find something that they will enjoy on a list this huge! You will love celebrating the birthday of Dr. Seuss with these craft ideas!
Dr. Seuss Crafts

I hope y'all have enjoyed this collection as much as I have. I love Dr. Seuss and although my children are older, we still keep the books on the bookshelf. I think Dr. Seuss is one of those things that you just don't outgrow. Don't you agree? If you do, then be sure to add a few of these Dr. Seuss crafts to your "must make" list. I know I will be adding a few to my never ending list of crafts to try!
Love these? Check out our other Dr. Seuss collections. Click here to see these quick and easy Dr. Seuss crafts that you can make in 15 minutes or less.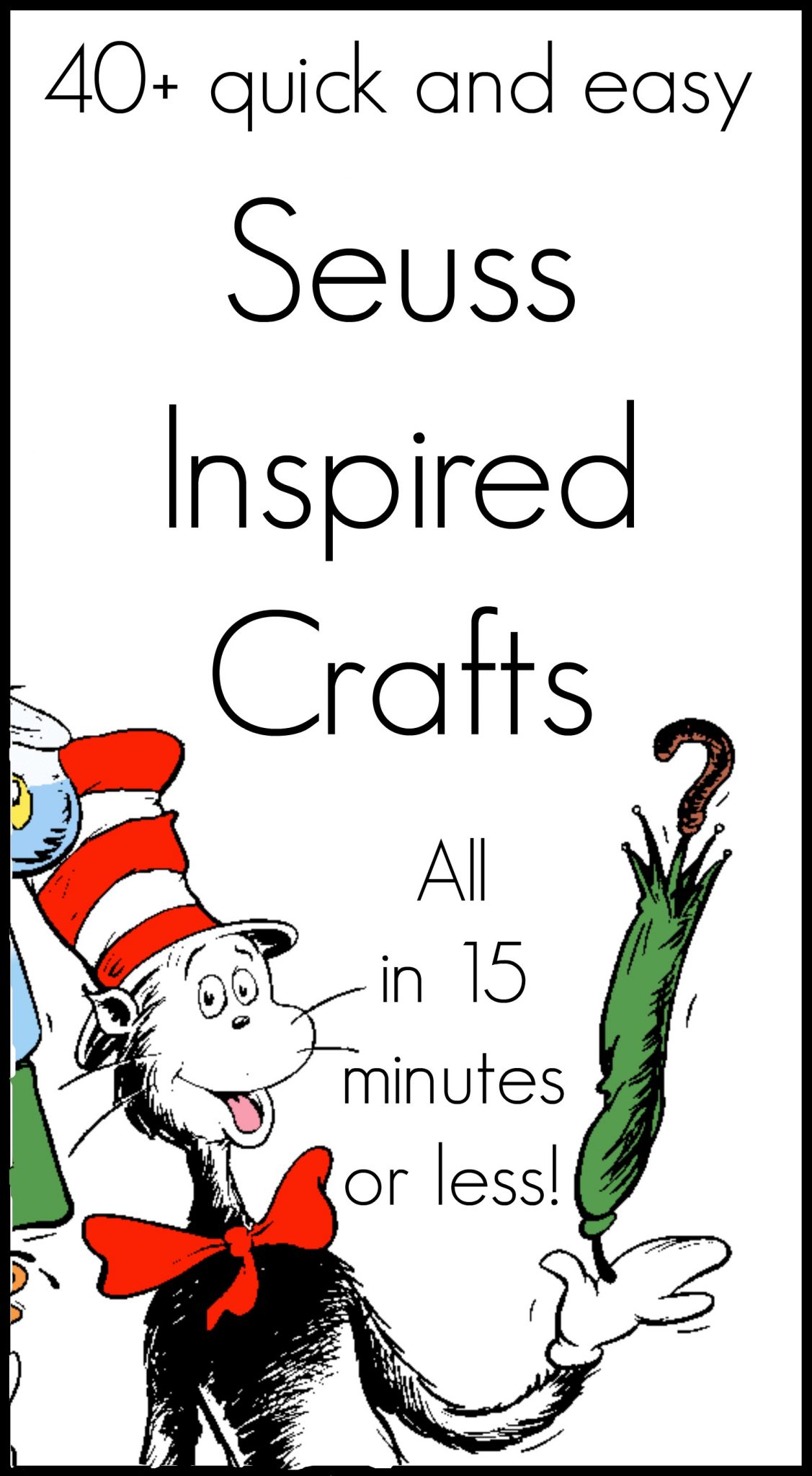 Or click here to see even more fast Seuss inspired crafts at 30 Minute Crafts.